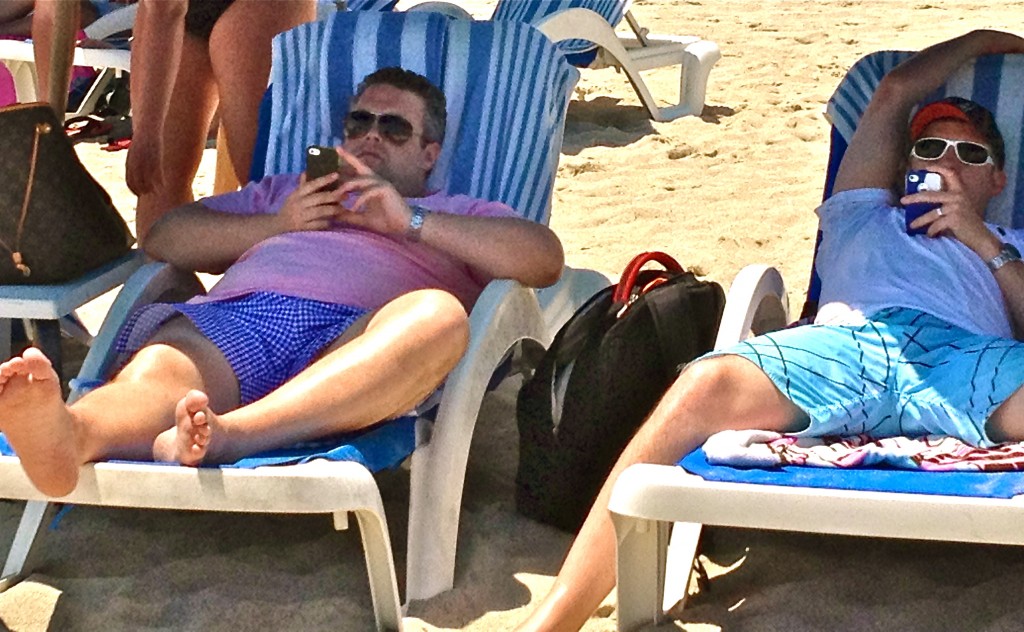 I'm just back from a long weekend in Miami where I enjoyed the surf and sun and wondered what this world is coming to.  Everywhere I looked people were ignoring the lovely sites around them and glued to their smartphones.  Perhaps they're just better at multi-tasking than me, but it seems that if you can't sit on a beautiful beach and gaze out at the ocean, enjoy al fresco dining with friends or meditate in the spa without constantly checking your twitter feed you're missing out on a whole lot of good stuff.  It was enough to make me  want to tell you all to put down your phones RIGHT NOW and go take a walk, but then I calmed down (channeling my own unplugged surf and spa experiences) and pulled together some of the things I read in print this week that fostered a greater appreciation for the big wide world beyond my smartphone screen, including:
1.  A nostalgia-inducing essay about packing away your children's picturebooks.
2. This lovely obituary for E.L. Konigsburg–one of my own favorite childhood authors.
3. John McPhee's antidote for writer's block.
4. Chef Gabrielle Hamilton's road trip to track down great home cooks.
It just so happens that next week is Screen Free Week where parents are encouraged to unplug their households in order to spend more time with their families.  Even without young kids at home, it could be useful to "mindfully" use technology next week. Who knows what you'll see when you look up.
Happy Weekend!