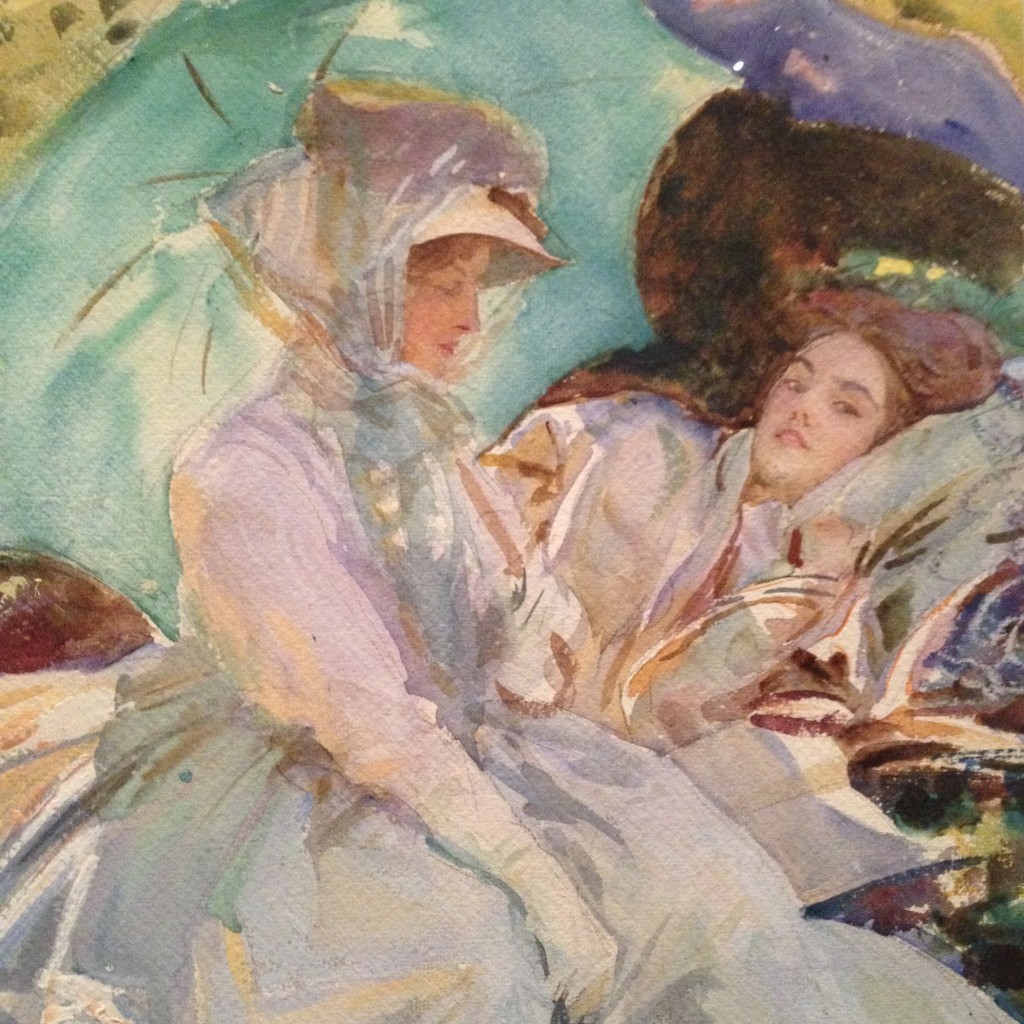 If you're design-inclined and traveling to New York or Boston in the next two months, you'll probably enjoy one or both of the shows I saw when I wasn't ogling leaves in New England.
The first is the beautiful John Singer Sargent Watercolors exhibit at the Museum of Fine Arts in Boston which showcases ninety-two watercolors from the Brooklyn Museum and the MFA.
The paintings are glorious on their own, but where they fall in Sargent's career makes them even more compelling.  Though Sargent had done small watercolor sketches since he was a boy, he gained fame and financial independence with his oil portraits of high society.  Then in middle age, tiring of formal portraiture and now able to step away from commissions, he moved on to masterful watercolors that captured far-flung landscapes, memorable strangers and close family members. Free to paint purely for himself, these paintings were his second act and they are just ravishing.
A few favorites include portraits (surprise) like the haunting "A Tramp."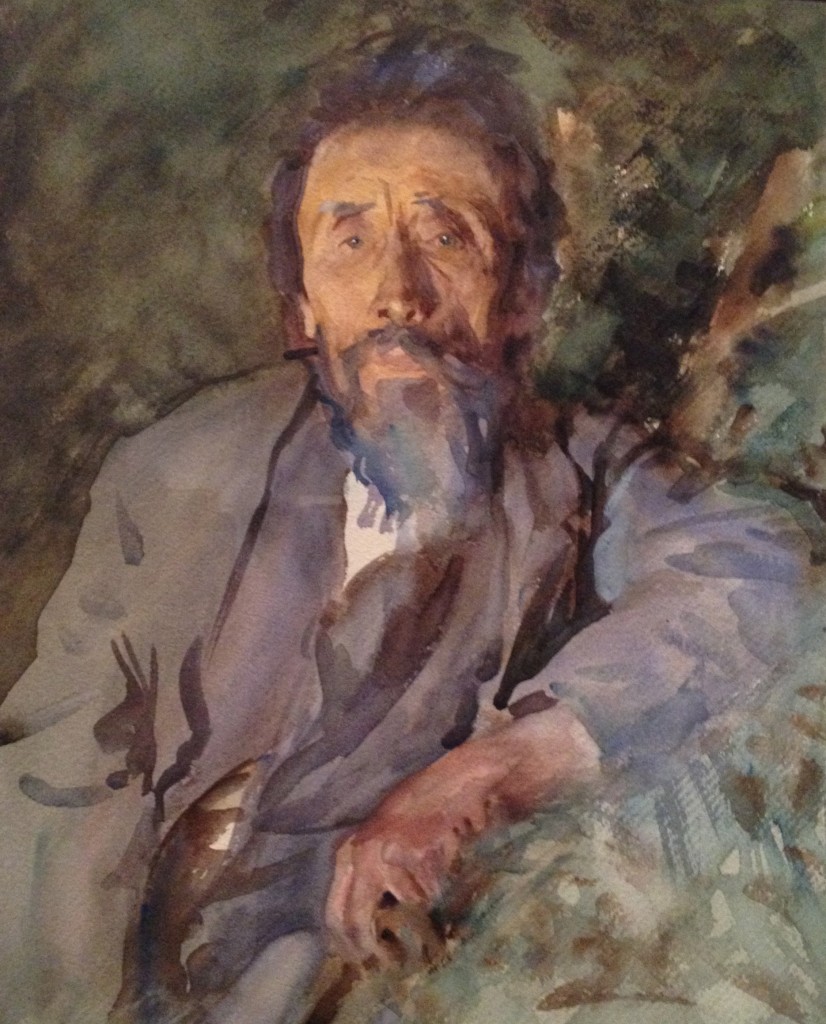 Or the brooding "Bedouins."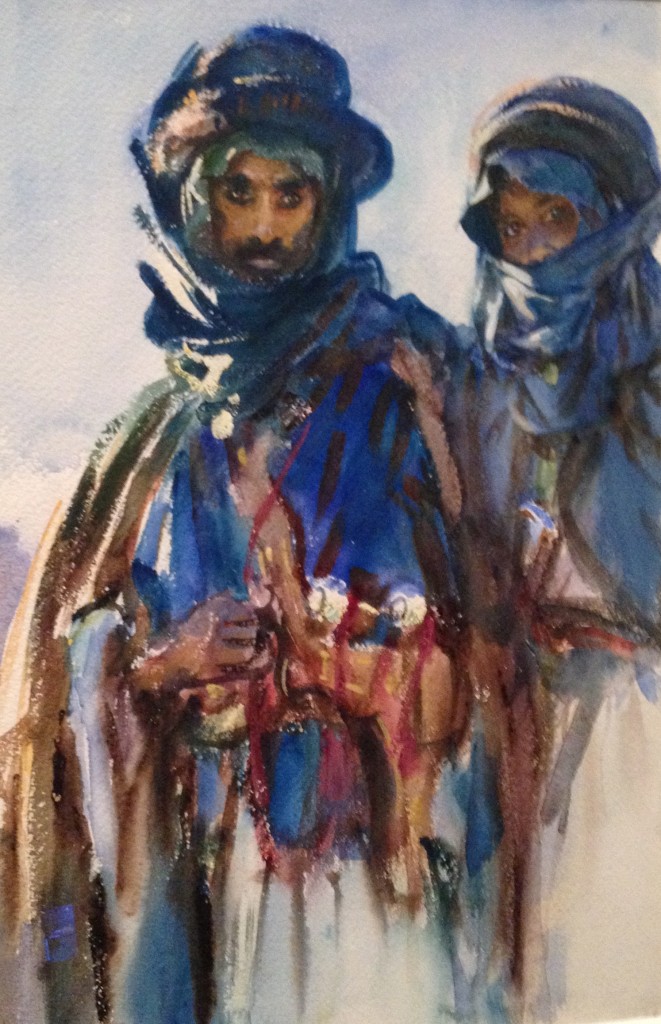 "The Cashmere Shawl" invited a closer look at both the model (Sargent's niece Rose-Marie) and the shawl.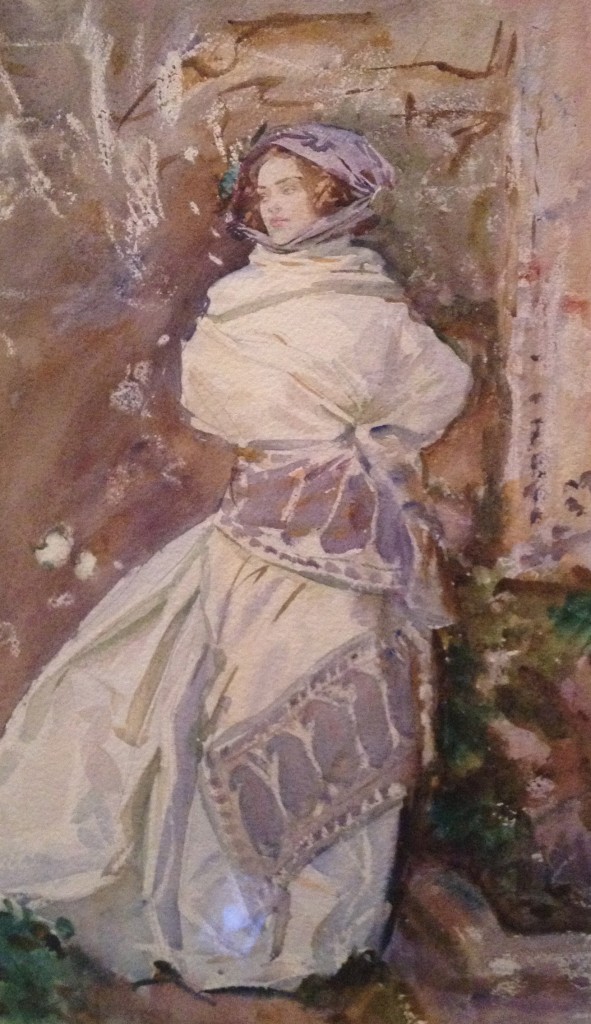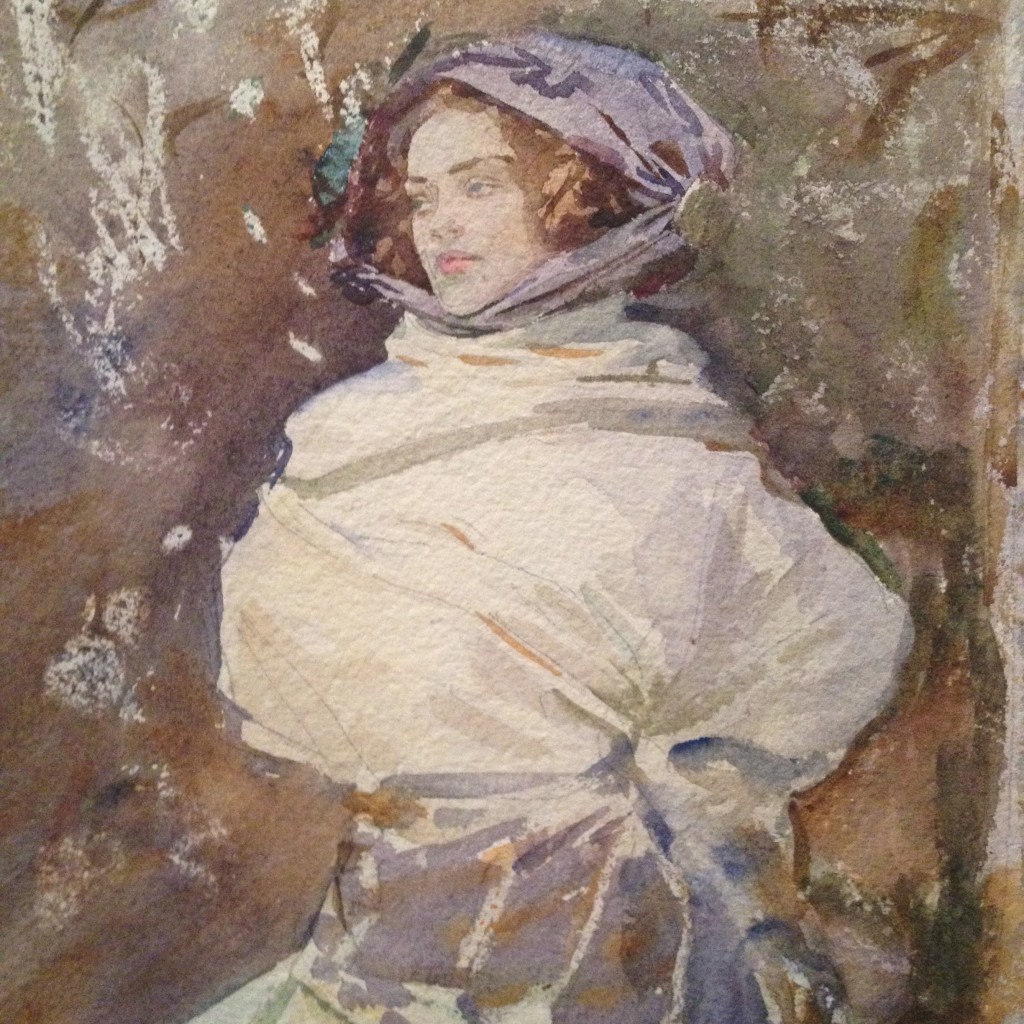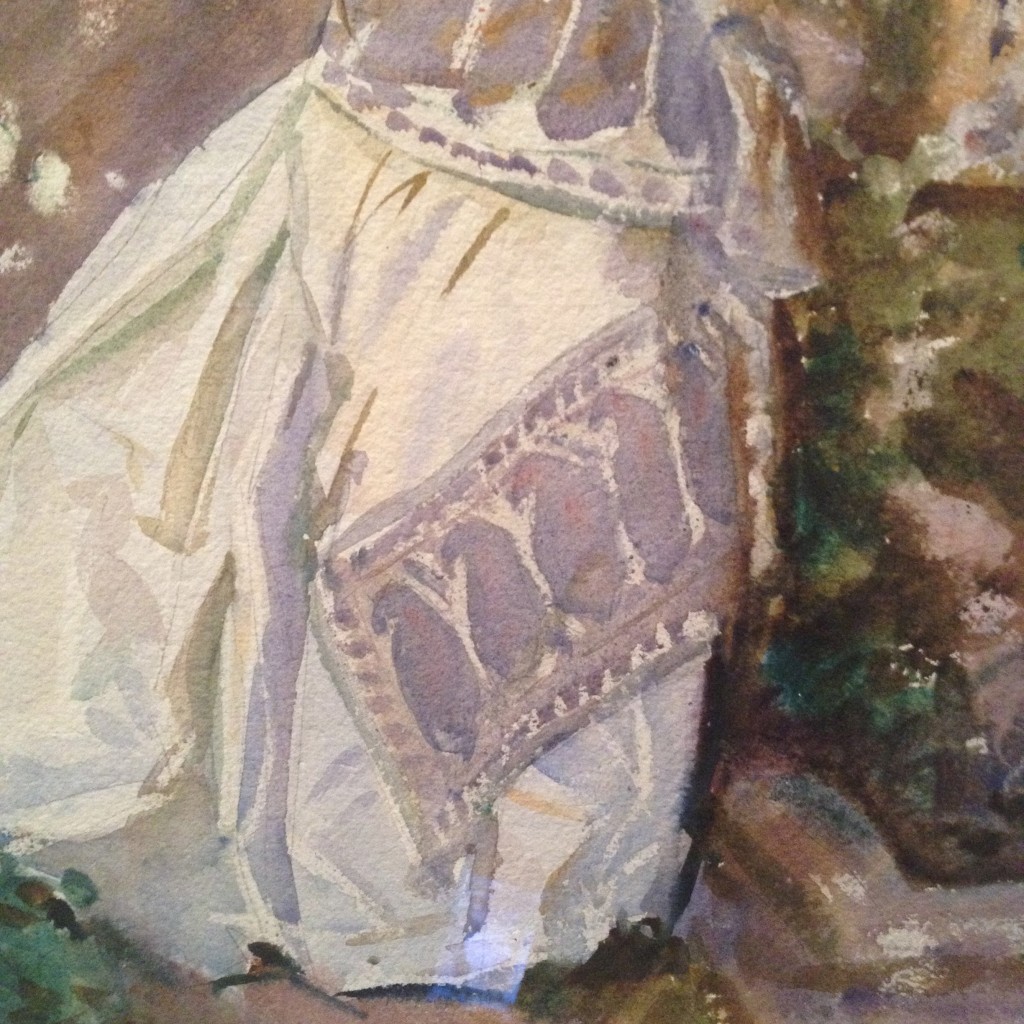 And the sisters resting on the Simpion Pass were as refreshing as Sargent's "Pomegranates."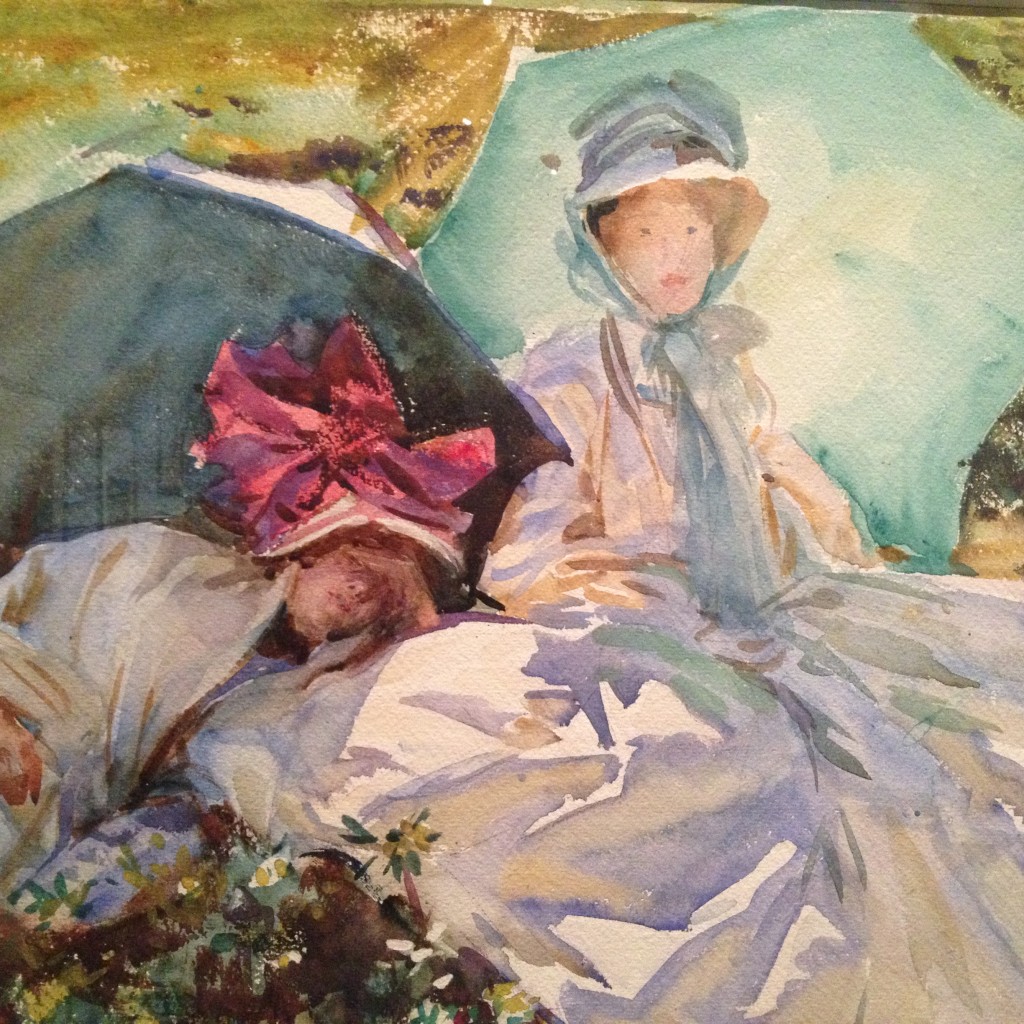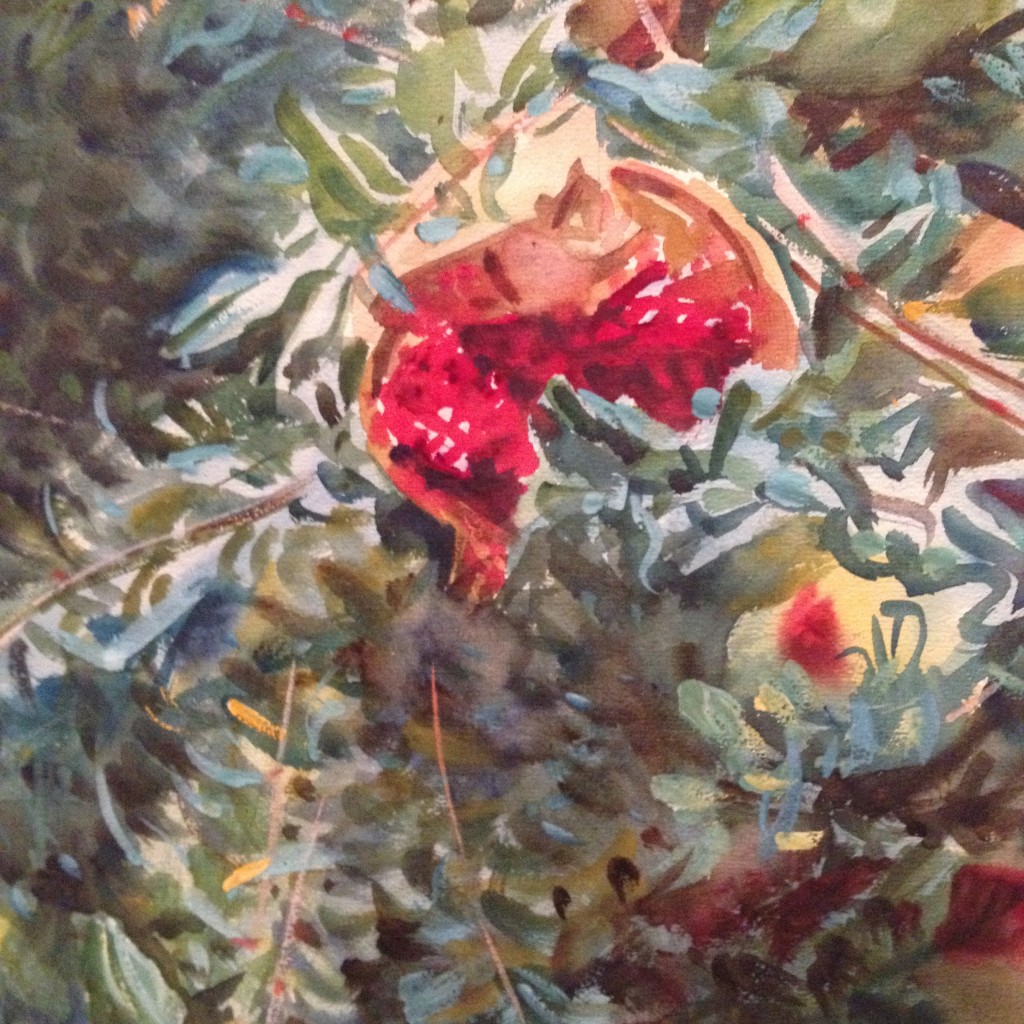 The other depiction of a formidible artist applying undisclosed talents to a second act I saw was the delightful play "Buyer & Cellar" at the Barrow Street Theater in Manhattan's West Village.  As actor Michael Urie (Ugly Betty) explains in a little pre-show chat, the play was inspired by Barbra Streisand's 2010 coffee table tome "My Passion for Design" wherein the actress/singer turned design maven reveals that she displays her vast collection of pricy knick-knacks in a basement mall of thematic "shoppes."  Urie plays a down-on-his-luck actor hired to be the shopkeeper tending to Babs tchotkes–as well as the popcorn and frozen yogurt machines–and ends up in a design-driven friendship with the original Funny Girl.
Here's Urie playing the shopkeeper Alex and his outraged boyfriend Barry who rants about "Ms. S" and her Brooklyn roots.
The rest of the show is a sweet and savory treat— "like buttah"-ed popcorn with a swirl of frozen yogurt on the side.
 John Singer Sargent's Watercolors runs through January 20, 2014 and "Buyer & Cellar" closes January 5.