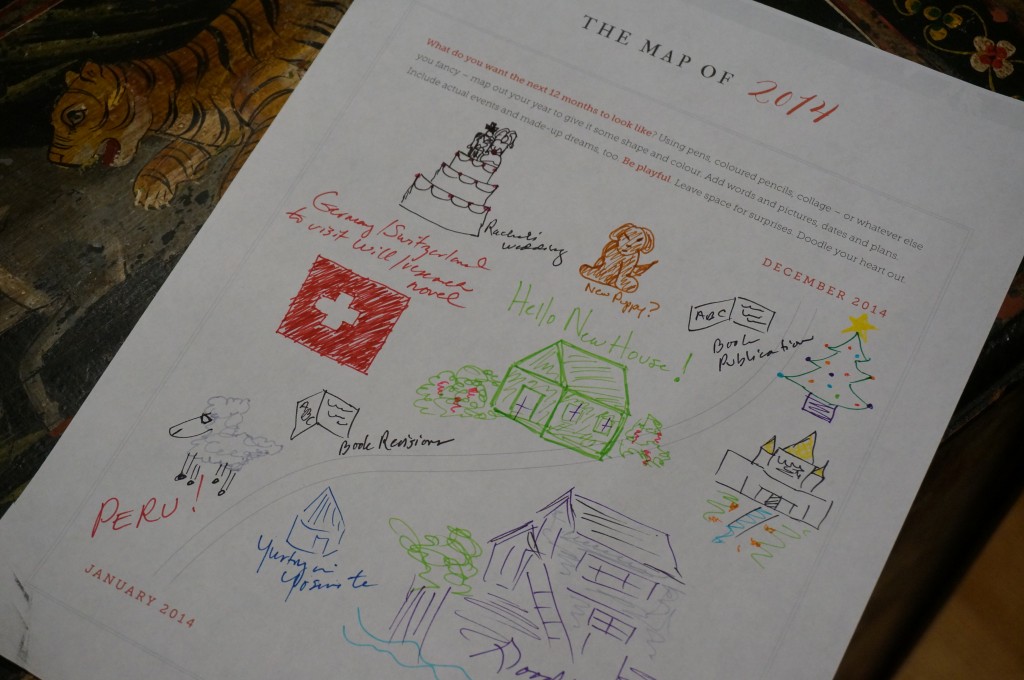 Happy New Year! I hope you made very merry over the holidays.  So much so that you're just now turning to New Year's Resolutions.  I haven't made a single one, but I have enjoyed dipping into Susannah Conway's Unraveling Workbook for 2014.  The workbook is a free download and gives you lots of writing prompts to explore what transpired last year in order to think about what you'd like to happen this year.  Perfect if you're staring down your own Blue Monday today.
Perhaps you're hoping to get your house in order in 2013.  If so, this post on a Zero Waste Home might be helpful (or horrifying).  Maybe you'd like to slow down and enjoy your home more. Delia has some good suggestions about how to do so.
Me, I'm trying to create a short list of house projects for 2014 knowing that there are several big trips and a move ahead.  Decluttering/purging will be a necessary part of moving. Fortunately, our last move was so recent that we haven't accumulated too much more, though "Weddingville" (the garage corner filled with leftovers from our two daughters' weddings in 2012) needs some attention. Once we've landed, I'd like to repaint our dining table—the top has moved from artfully distressed to depressingly dingy—and recover a favorite slipper chair.   What home projects are you hoping to tackle in 2014? Do you have a tried-and-true method for Getting Things Done?