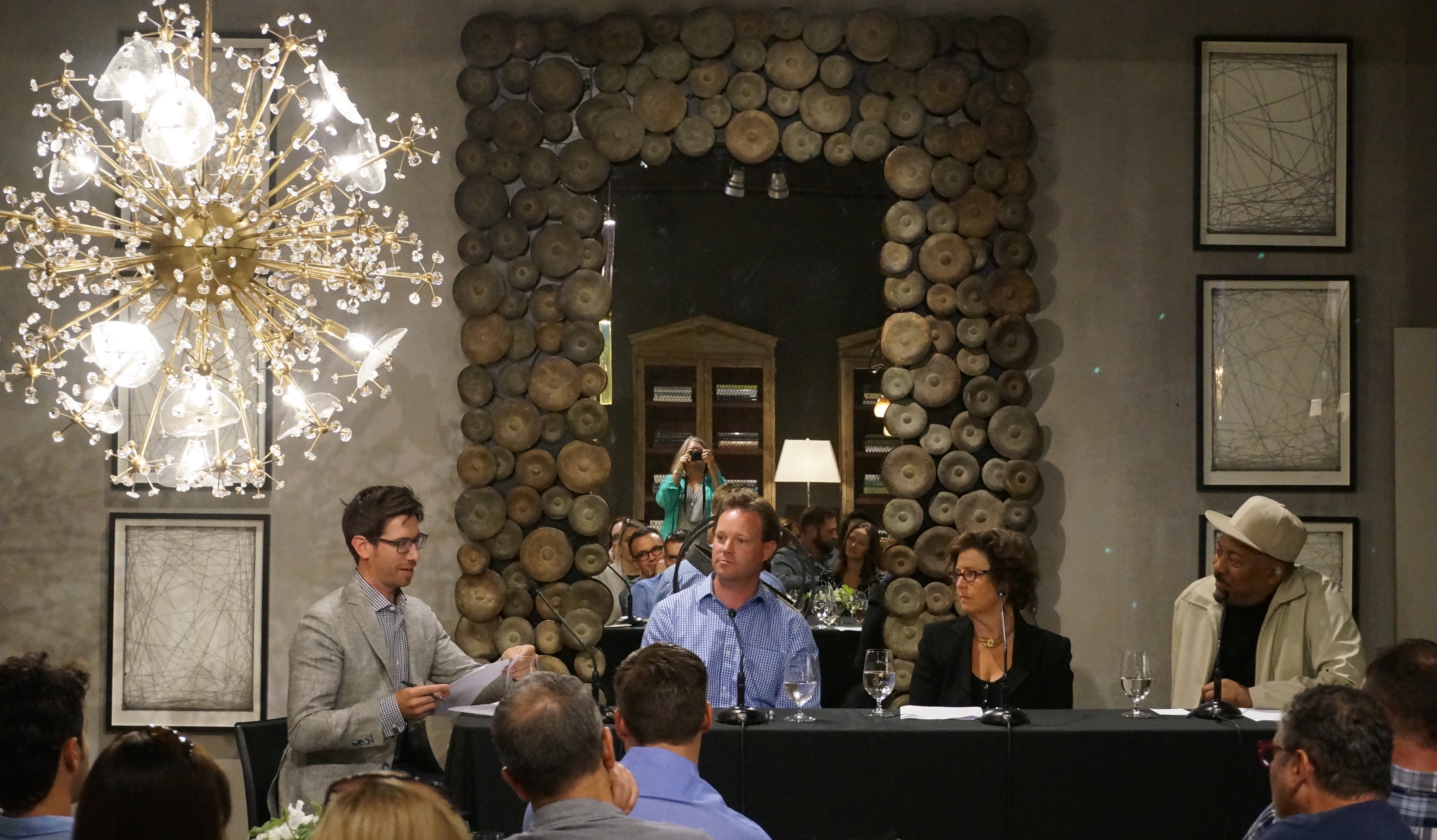 I'm always interested in how successful artists create their work.  A few weeks ago, I was lucky enough to hear four different "creators" talk about how they do what they do at a discussion on the "Structure, Art and Expression of the Creative Process" at the innovative San Francisco showroom Coup d'Etat.
Panelists included designer Jeff Schlarb of Green Couch Interior Design, architect Steven Sutro of Sutro Architects, artist Katina Huston and choreographer Alonzo King of  LINES ballet.  All of the panelists had interesting things to say, but I was especially taken with Mr. King.  Articulate and witty, he held forth like a preacher fired-up on a Sunday morning, telling us that the artist's goal should be to "bring light into a world where there is so much despair and worry."
Here's a bit more of what he had to say along with some shots of creative light fixtures (raindrops! colored icicles! octopus! dinosaur fossils!) that caught my eye at Coup d'Etat.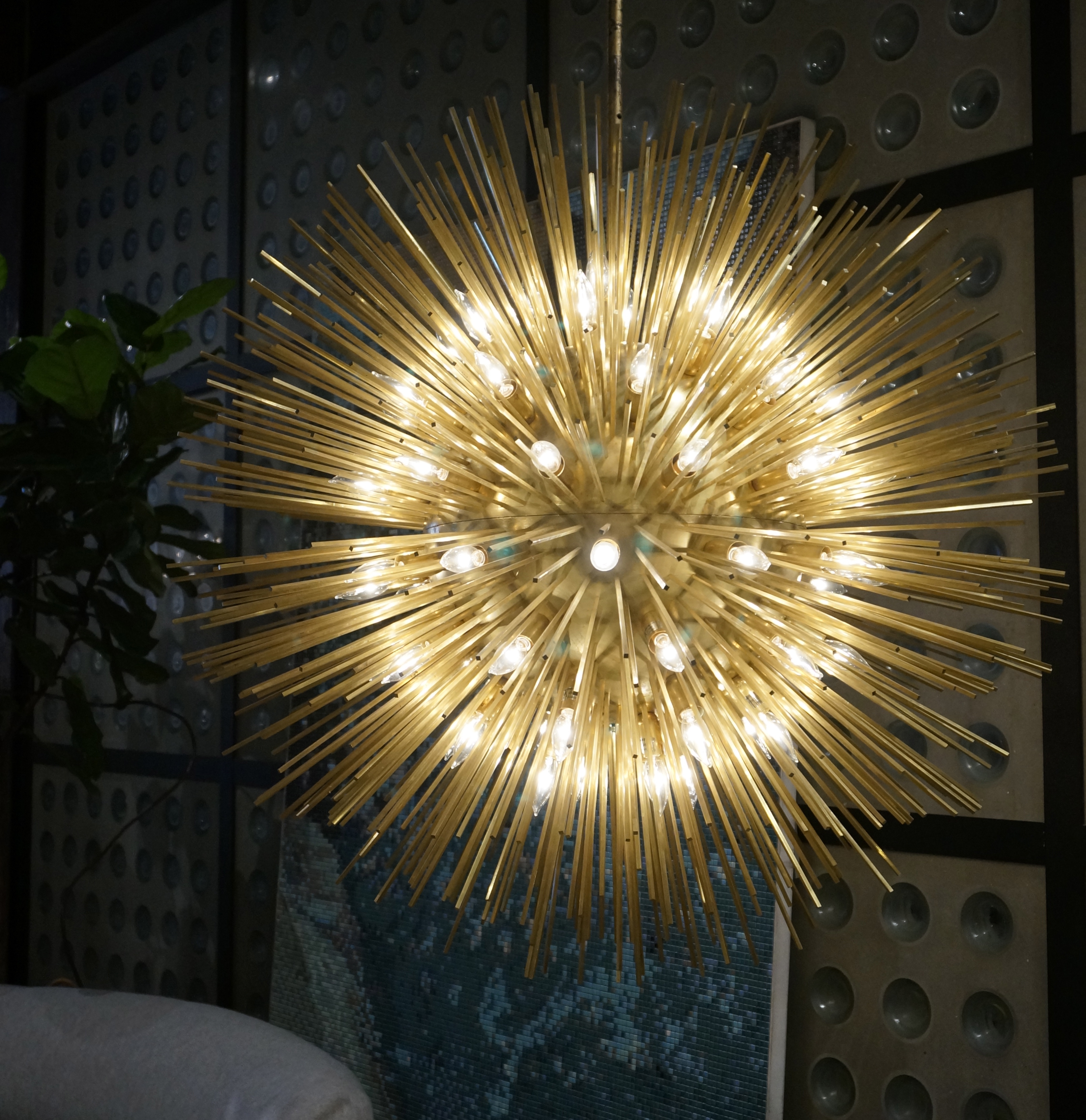 On a creative lifestyle:  "Human beings are makers and doers.  There isn't an on/off switch to creativity, it's a way of living."
On preparing to create: "I stop eating a certain way and spend much more time alone so that clarity can come to the fore."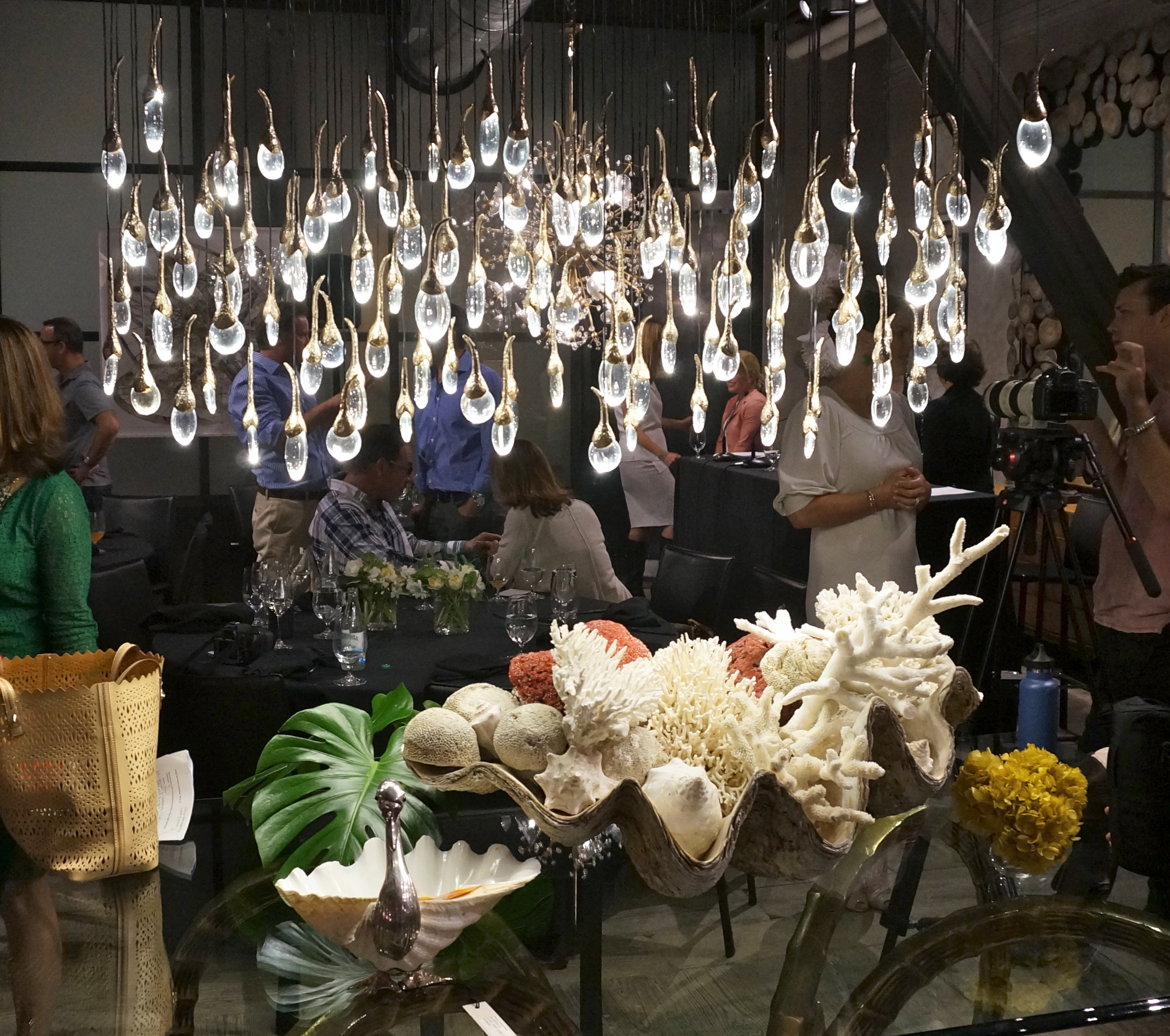 On originality: "When you've been doing this for a long time the idea of 'authorship' is a joke.  Everything that is discovered, created or invented exists already—you're just excavating, waiting for secrets to be revealed.  And when you devote yourself to something, it reveals itself."
On connecting with your audience: "A good messenger is not a showoff.  You want to make sure the message is clear."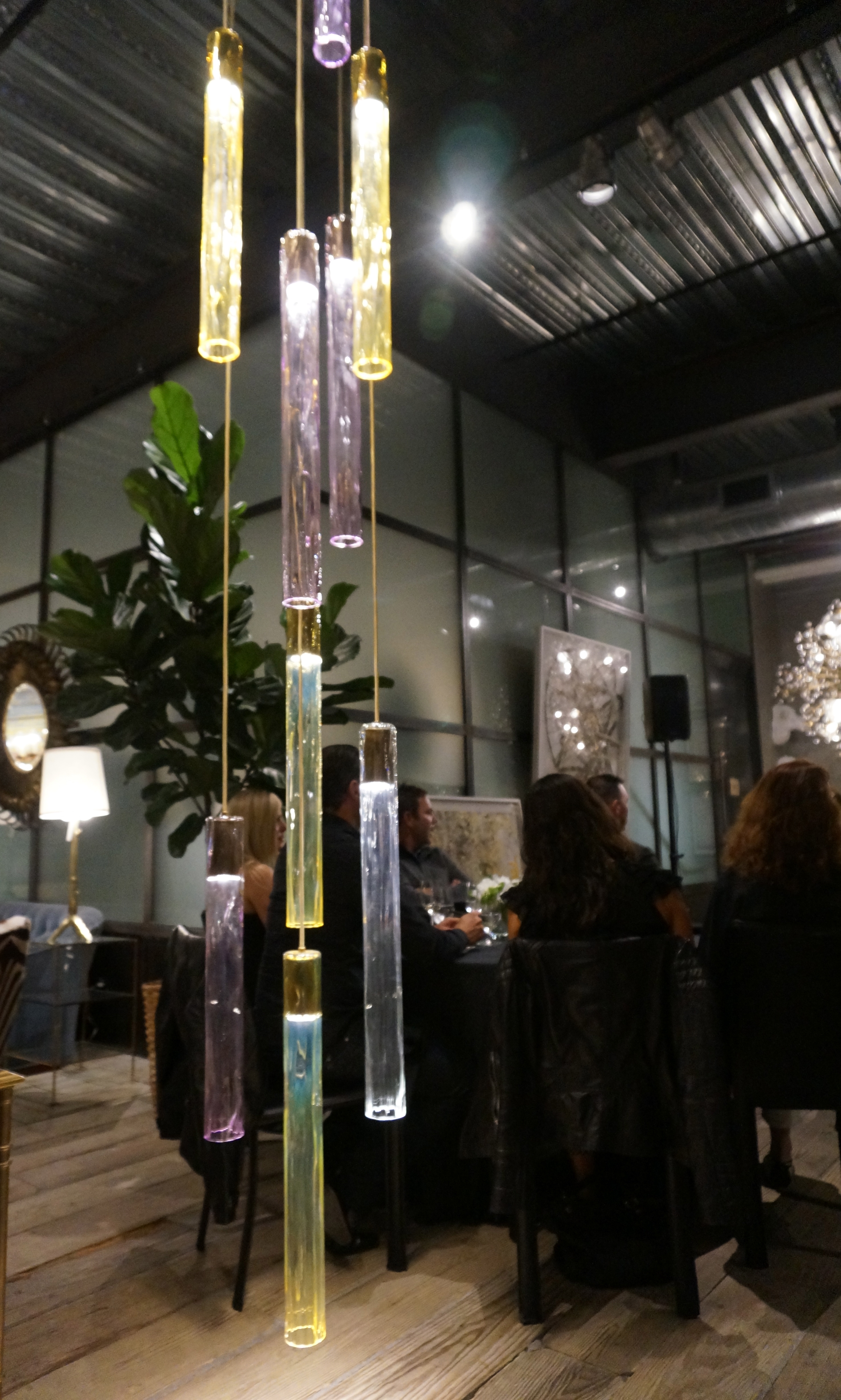 On challenging your audience: "If they're giving up two hours of their time, you want to feed them well. The goal is to stir the heart or the mind, to touch them somewhere. But you also want to slap people a bit, help them come out of a stupor."
On being tenacious: "If you're putting out the effort now, things will improve in the future."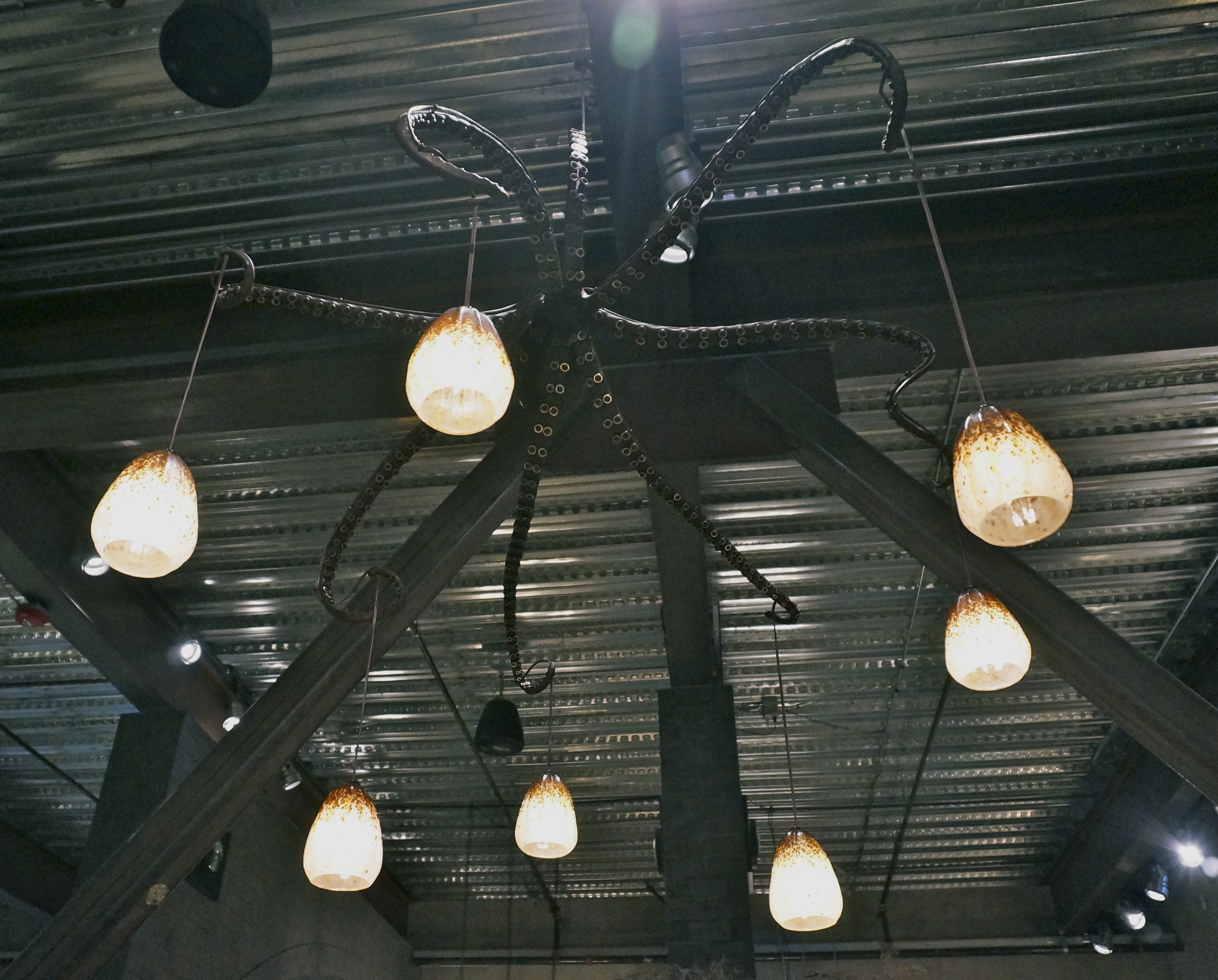 On how difficult things can inform your work: "It doesn't matter what happens to you in life, only what you become because of or in spite of it."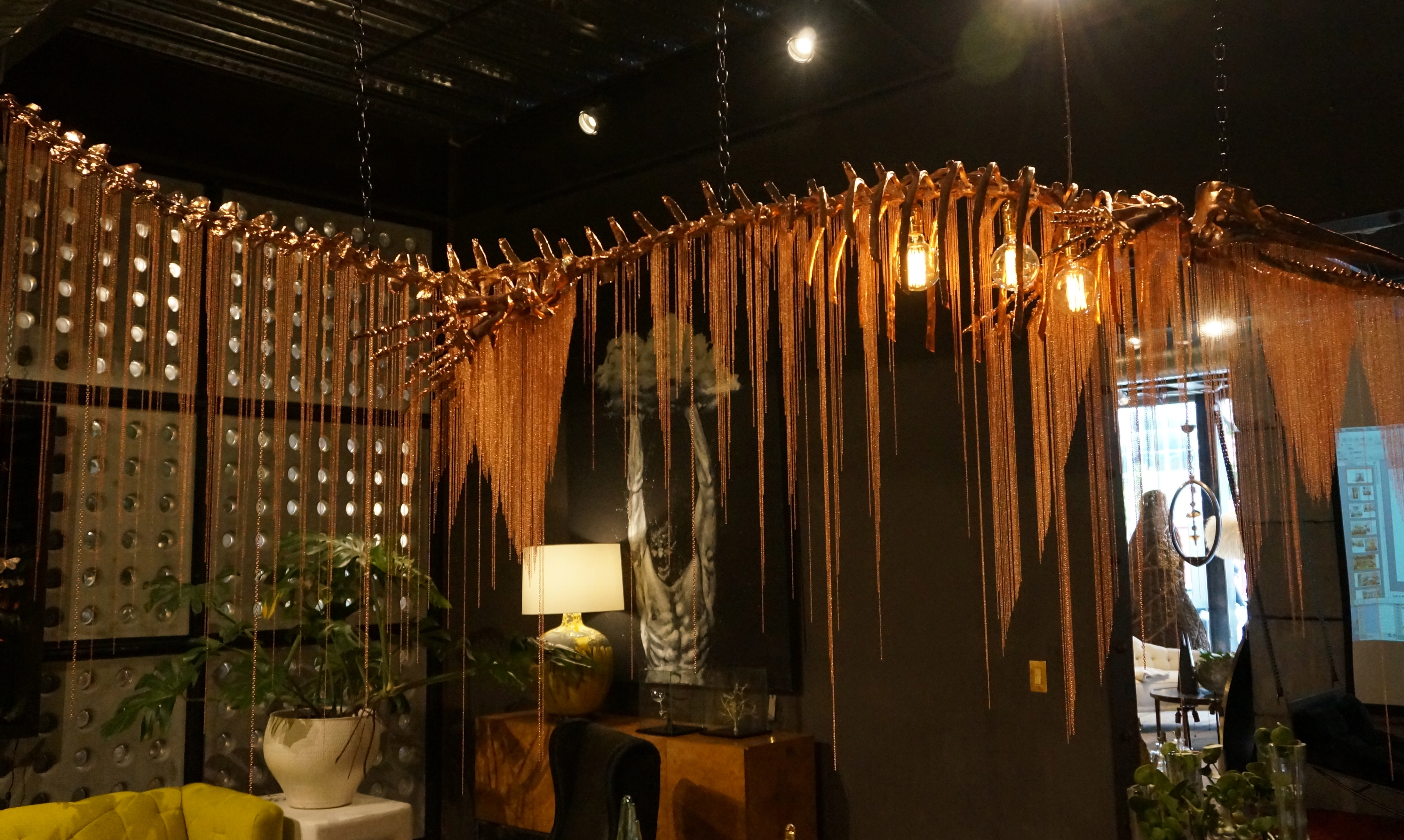 Any favorite wisdom you've heard that helps shed light on the creative process?