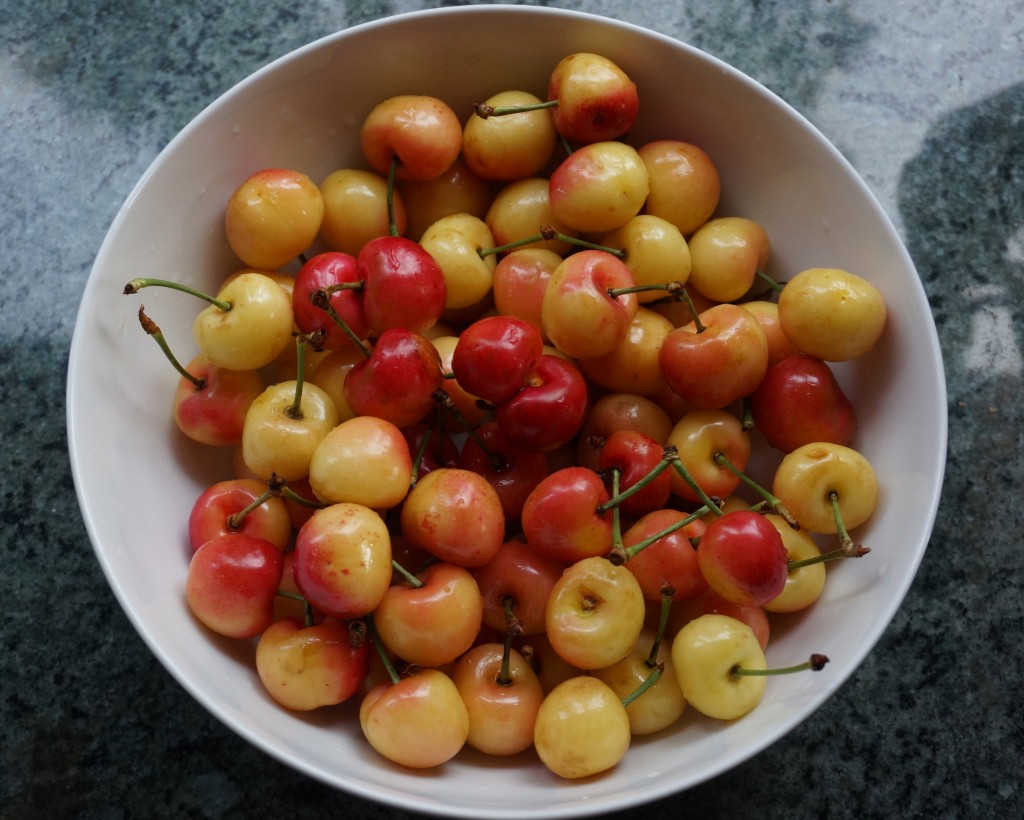 Goodness gracious things have been busy around here. The wrapping up of the garden renovation, wedding and travel planning, some local travel writing for the San Francisco Chronicle and a few speaking opportunities have kept me on the go, go, go.  I'd like to take a break and tell you all about it but that won't be possible for a few more weeks.  Two of our kids are graduating from college/grad school on the east coast and our son is getting married in Utah a couple of weeks later followed by a wedding shindig here at our new home (and in our new garden!)  It's that time of year and that time of life.  So please, excuse my sporadic posts, enjoy some cherries, and let's meet back here in July. Deal?
In the meantime, some things to consider:
Do I really need to learn to Snapchat?
Passwords – "like a tatoo. . intimate, compact and expressive."
Toasted Marshmallow Milkshakes.
Don Draper wrote that Coke ad after all.
And Tina Fey strips down to her lady contraptions as a send-off for David Letterman.
Happy Memorial Day Weekend All!