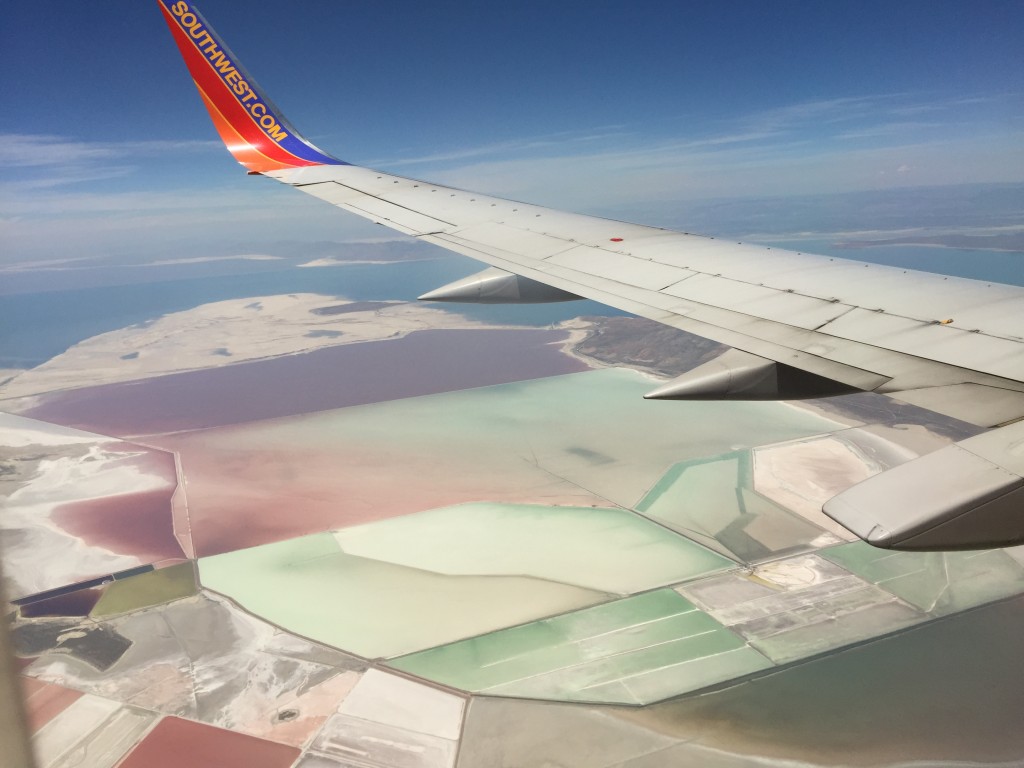 So how are you spending the last weekend of summer?  I'll be deadheading  plants, doing laundry and generally catching up after yet another trip to Utah. Three family weddings (including Will's) had me flying into the Beehive State once a month over the summer.
On a clear day, the descent into Salt Lake City is quite lovely.  The evaporation ponds on the northeast side of the Great Salt Lake are colored in vivid shades of red, green and purple caused by the minerals left over after evaporation (above).  This last trip, however, smoke from fires in surrounding states placed a gray filter over the view.  Here's what the descent looked like last Friday.
Things didn't clear up much over the weekend but by Tuesday when I flew home there was a hint of blue sky and more of that jewel-like aerial art. Much better.  (Any wedding metaphor here? Well, I'd advise all the newlyweds to let the smoke clear when assessing their fledgling marriages.)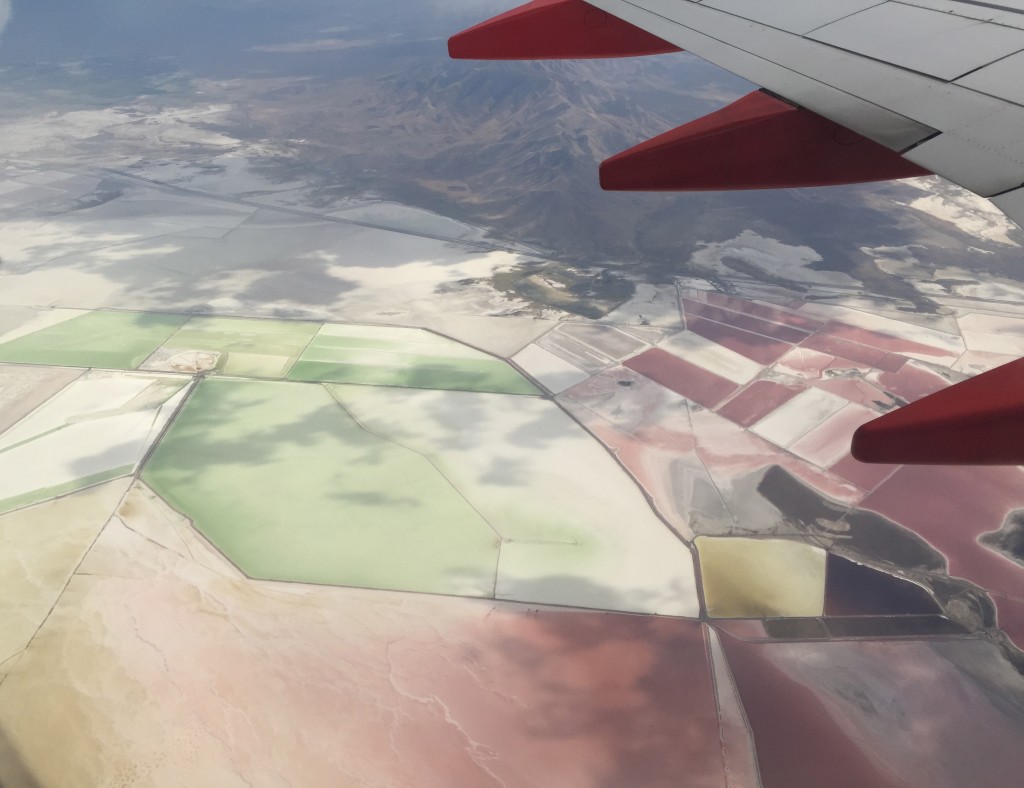 Which reminds me that you might be interested in following THE.JEFFERSON.GRID on Instagram to see artful square mile aerial shots from Google Maps (thanks for the tip, Claire). Here are a few other things worth looking at this week:
The elegant graphics of the digital game Prune.
Stylish self-watering planters.
Graphic contemporary quilts at a relatively good price point (speaking as a quilter.)
This guy's explanation for how his email ended up on the Ashley Madison website.
How the modern dating crisis plays out in Mormon and Jewish cultures (thanks, Syd.)
The bias against air conditioning (not new, but of interest since we're thinking about adding air conditioning to our home.)
Theo Jansen's eerily beautiful Strandbeests strolling on the beach.
And finally, the song of my summer was on the playlist of every wedding we attended.  It's been a hit with the next generation ever since they saw their uncle M.J. boogie down to "Brick House" at Sydney's wedding three years ago.
 Happy Last Weekend of Summer All!