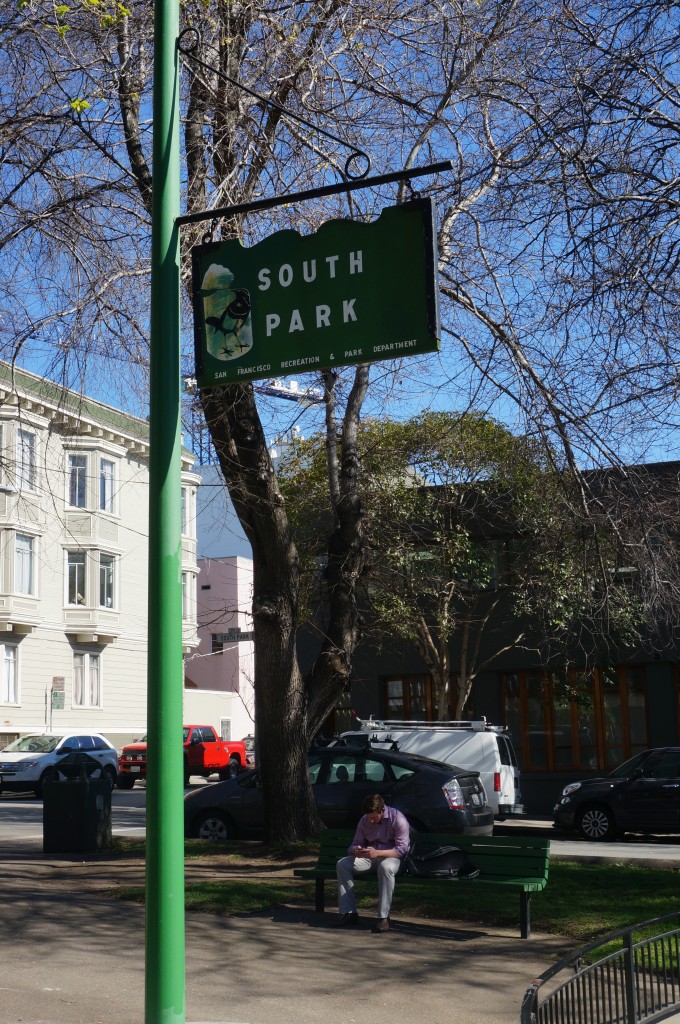 Recently I was invited to dinner at the offices of my niece's hi-tech start up in the booming South of Market area of San Francisco. The on-site food was some of the best I've had and the interiors more upscale than many tech companies I've visited.  But during the after dinner tour of my niece's office I noted a familiar mix of serious and silly design elements.
For example,  stacks of The Paris Review and MIT Technology Review magazines were prominently displayed in the reception area.  Upstairs, in an open gathering space oversized stuffed animals in tasteful earth-tones served as throw pillows.  And throughout the loft-like space, colorful commuter bikes complimented the fun, smart, ironic design that is SOMA style. It was a treat to see this latest incarnation of innovation.
But you don't need to step inside the doors of a start up to get a taste of this tech-driven eclectic design.  A tour of San Francisco's vibrant South Park neighborhood will give you a sense of how innovation and design interact here in the Bay Area.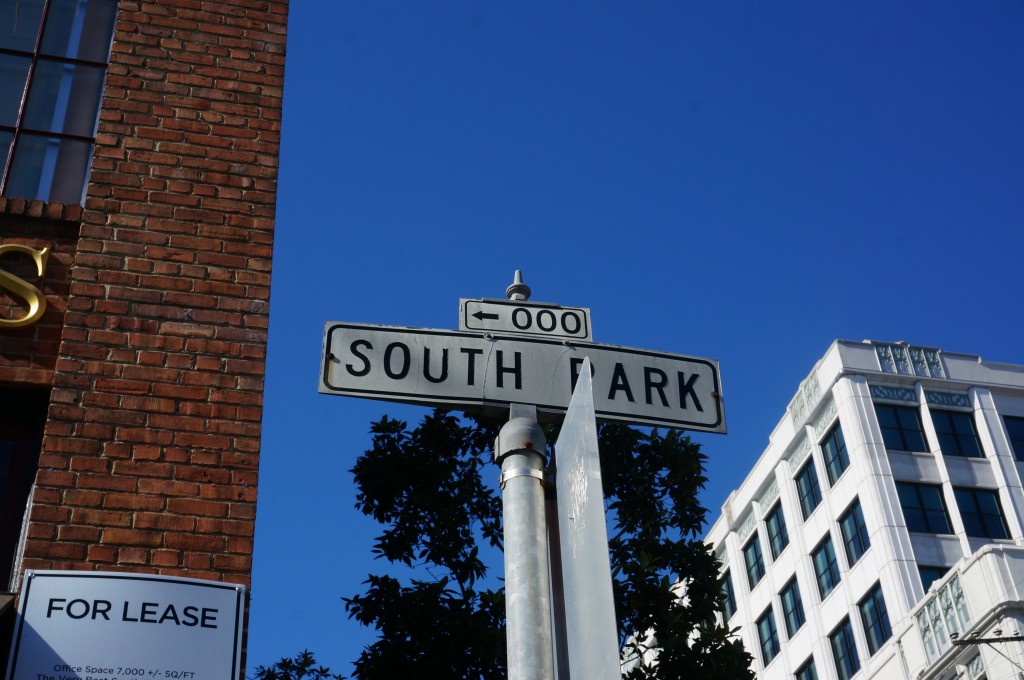 South Park gets its name from a small, oval-shaped park bordered by South Park Street which runs around the park.  The area is bounded by Second, Third, Bryant and Brannan streets.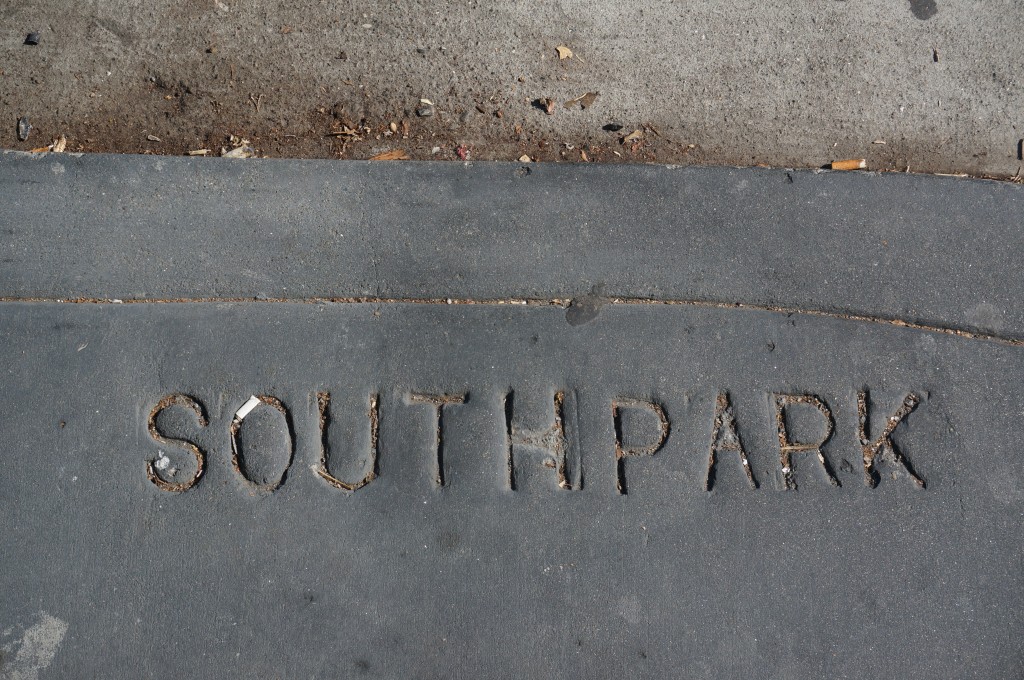 The neighborhood was originally developed as an exclusive residential community in 1855 by English entrepreneur George Gordon. It was the first neighborhood in San Francisco to incorporate paved streets and sidewalks and a windmill in the center of the park pumped water for the original mansions and townhouses.
The 1906 earthquake caused significant damage to the area and subsequent reconstruction emphasized warehouses, light manufacturing companies and nightclubs.  Today you'll find a bit of all these things still happening around this historic park.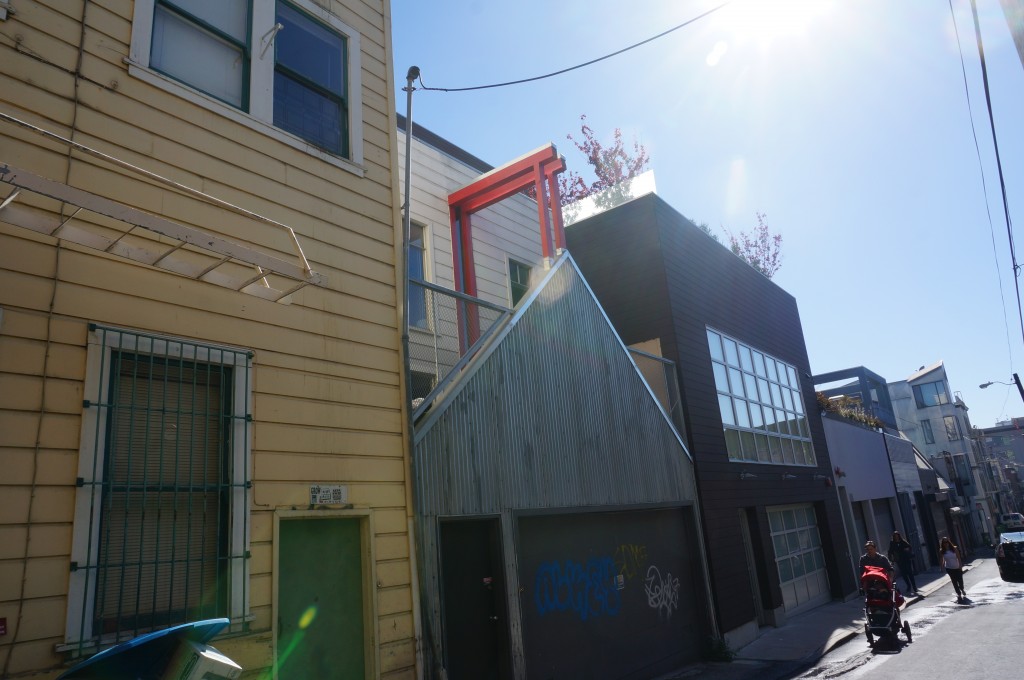 The mix of architecture—everything from Victorian homes to contemporary gems like the private residence/public art gallery Gallery House by Ogridziak Prillinger architects—is particularly fascinating.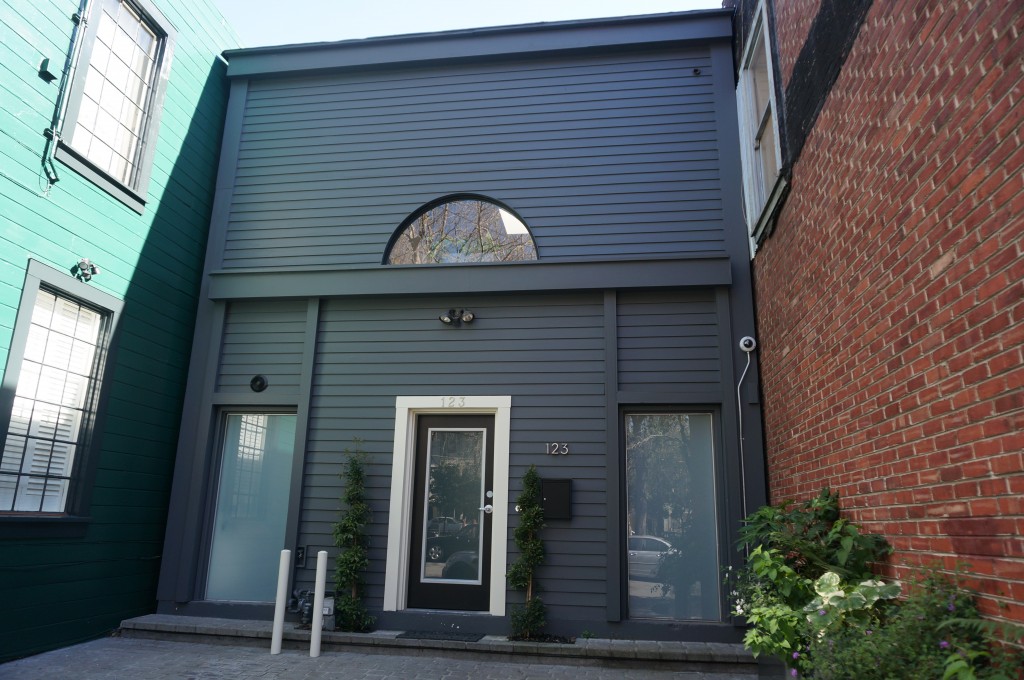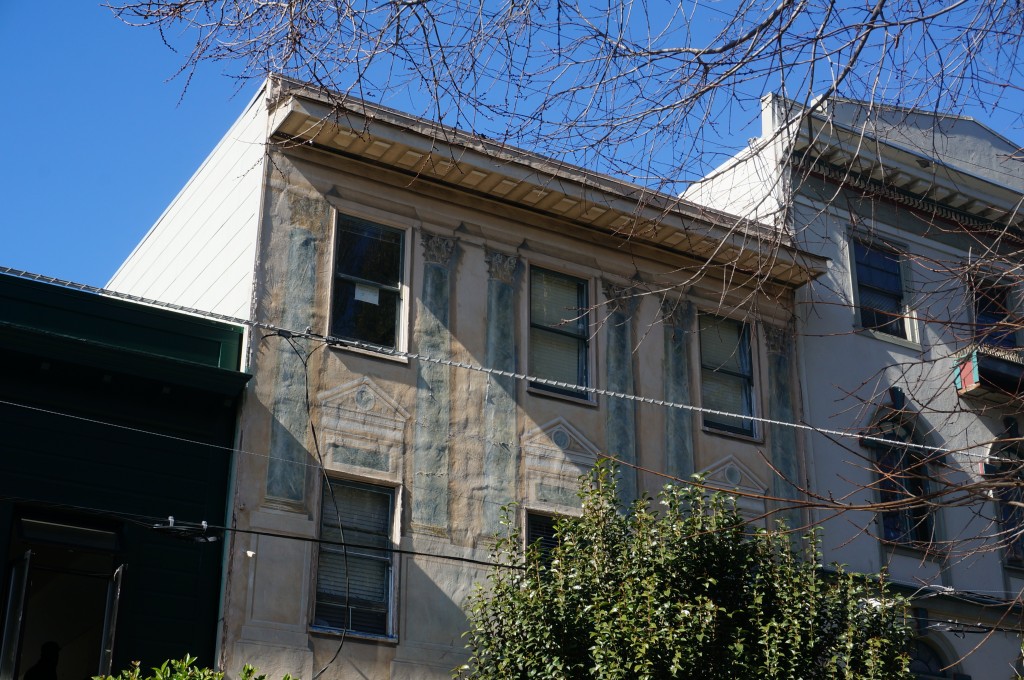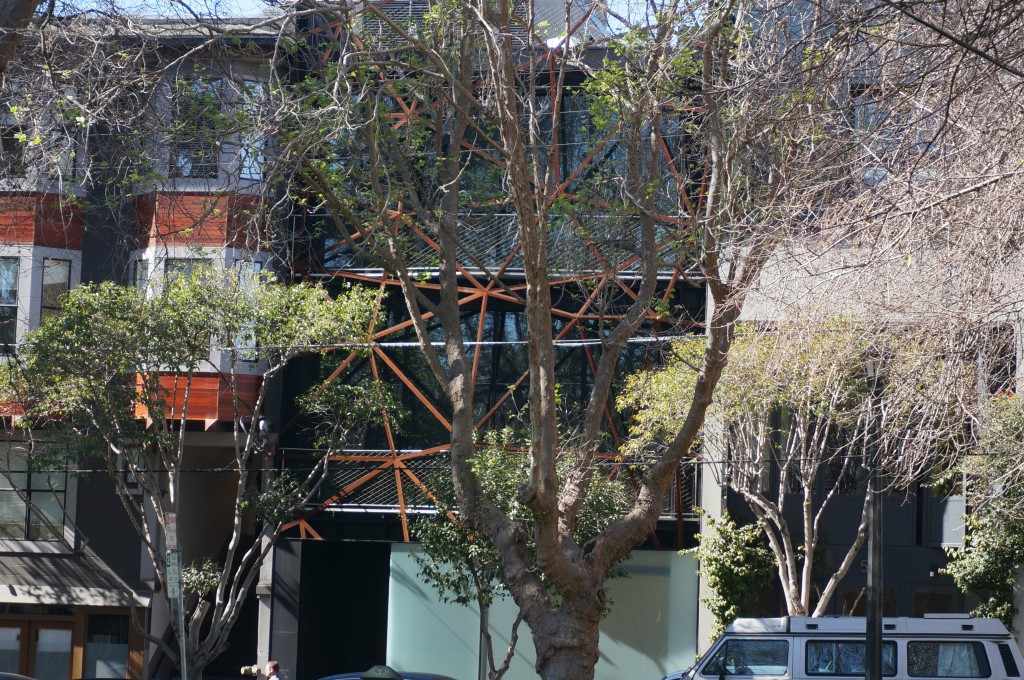 Many design professionals work in the area.  For example, architect Toby Levy of Levy Design Studios lives and works in this striking contemporary structure.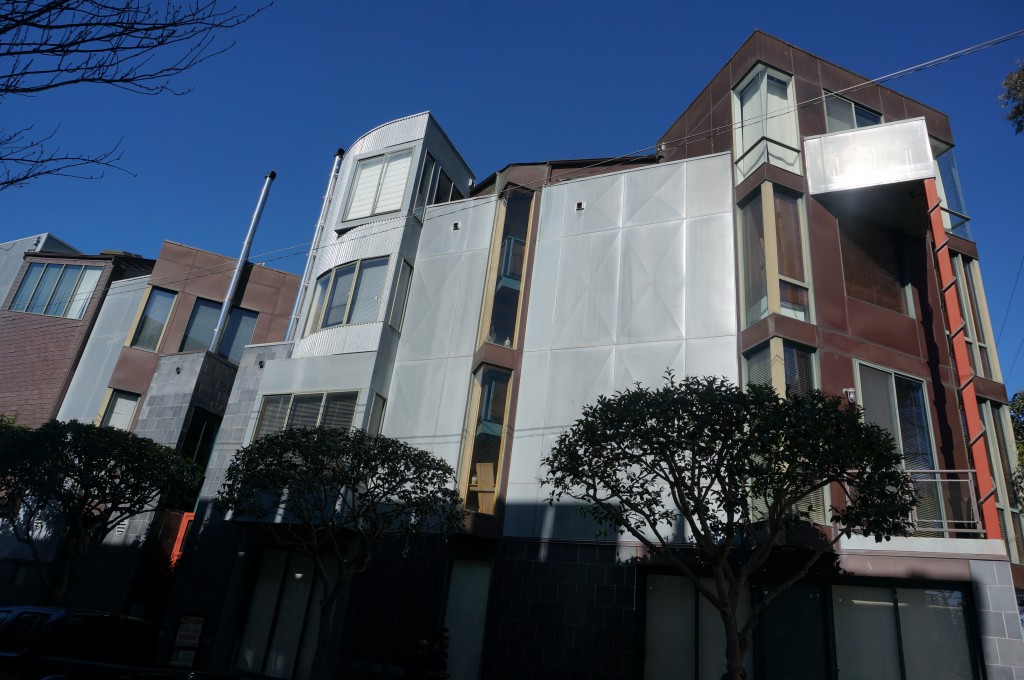 Other design professionals produce their wares here.  For example, you can catch a glimpse of the fabrication space at Sand Studios.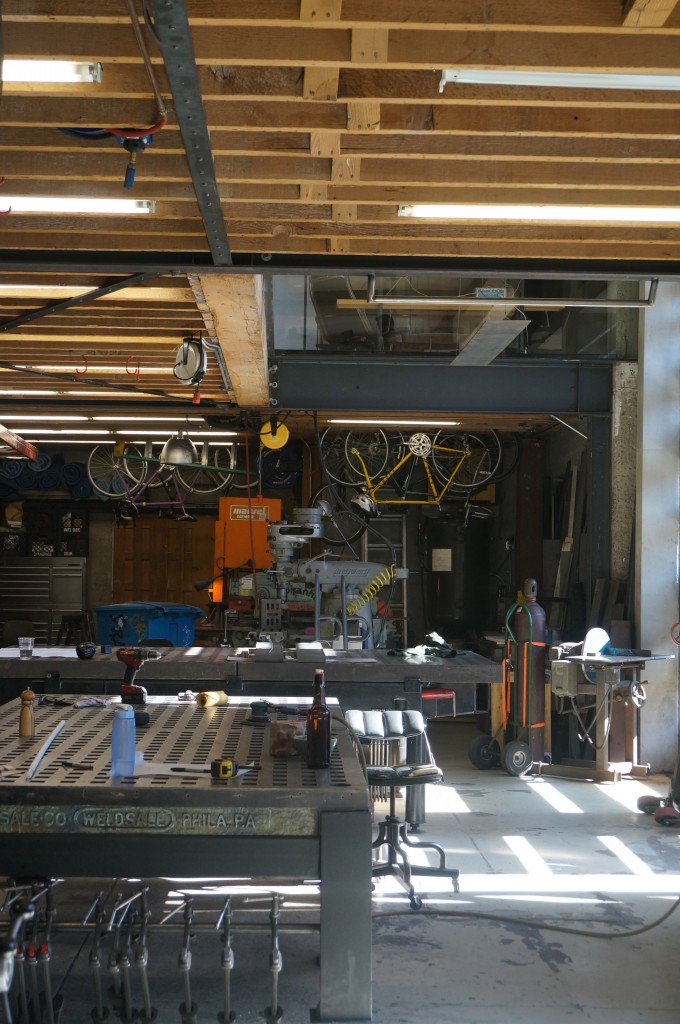 Where this dramatic light fixture was created.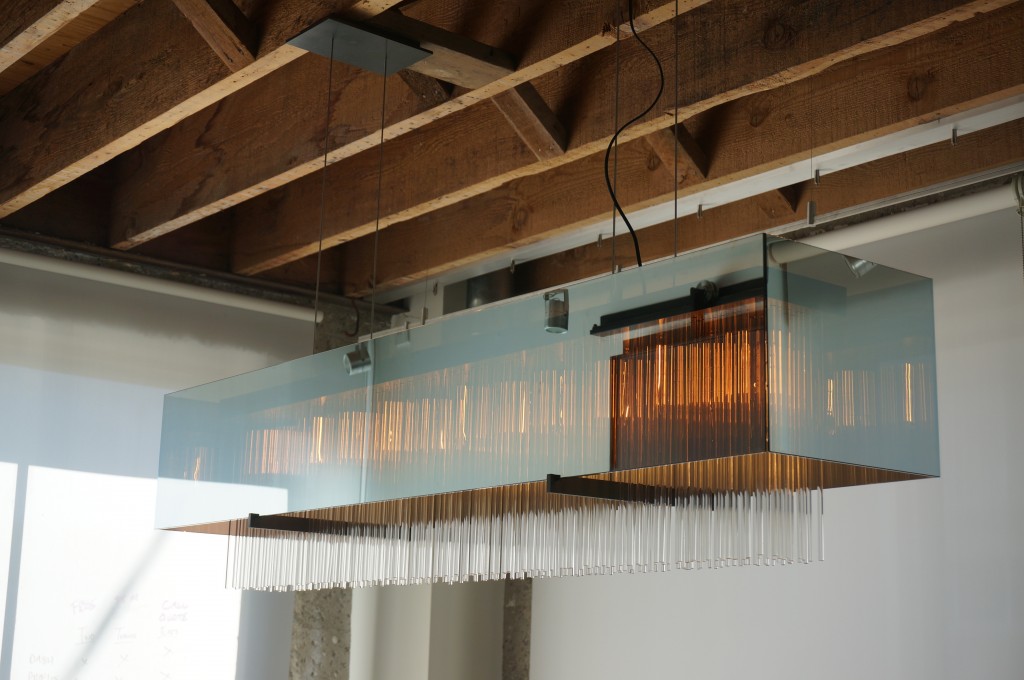 Or pick up some cutting edge art of your own at Gallery 16.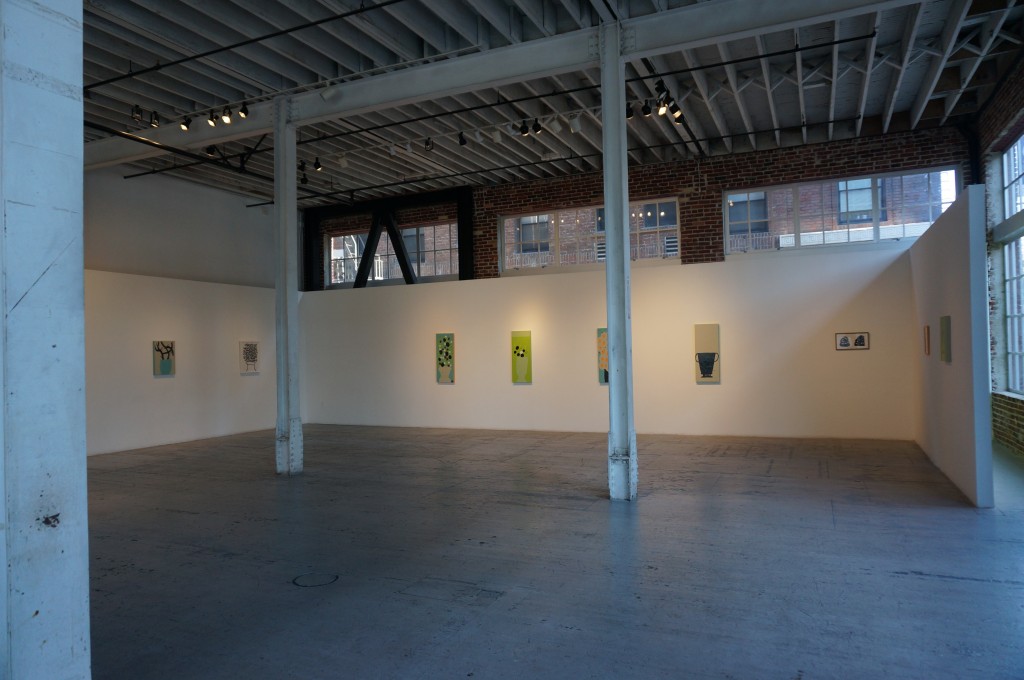 Ready for a break?  Stop for a bite to eat at some of the fine restaurants in the area like The Butler and the Chef Bistro or assemble an impromptu picnic at the upscale grocery store Small.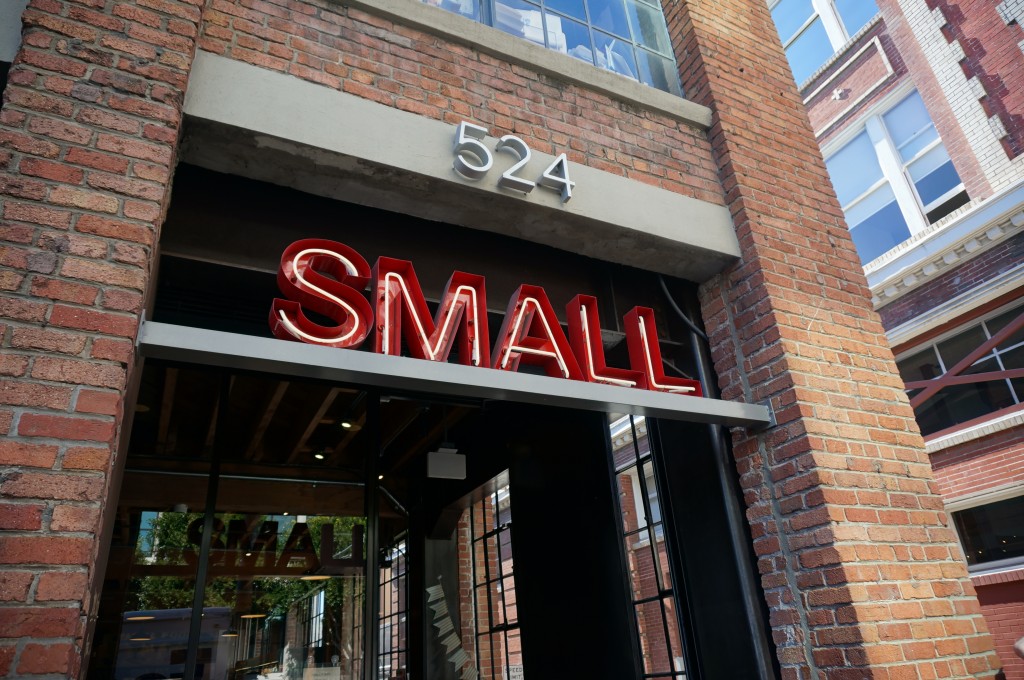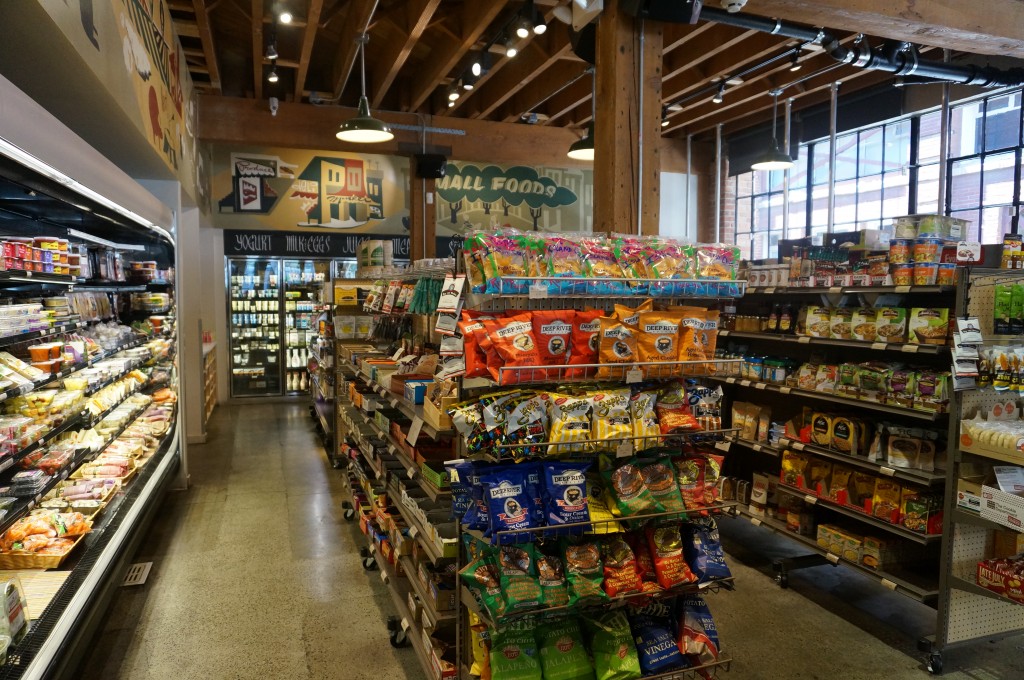 While you're lunching, imagine what some of the multi-million dollar residences around the park look like from the inside.  Here's a glimpse into an extraordinary South Park property developed by MT Development Company and designed by the architects Geddes Ulinskas and Cass Calder Smith.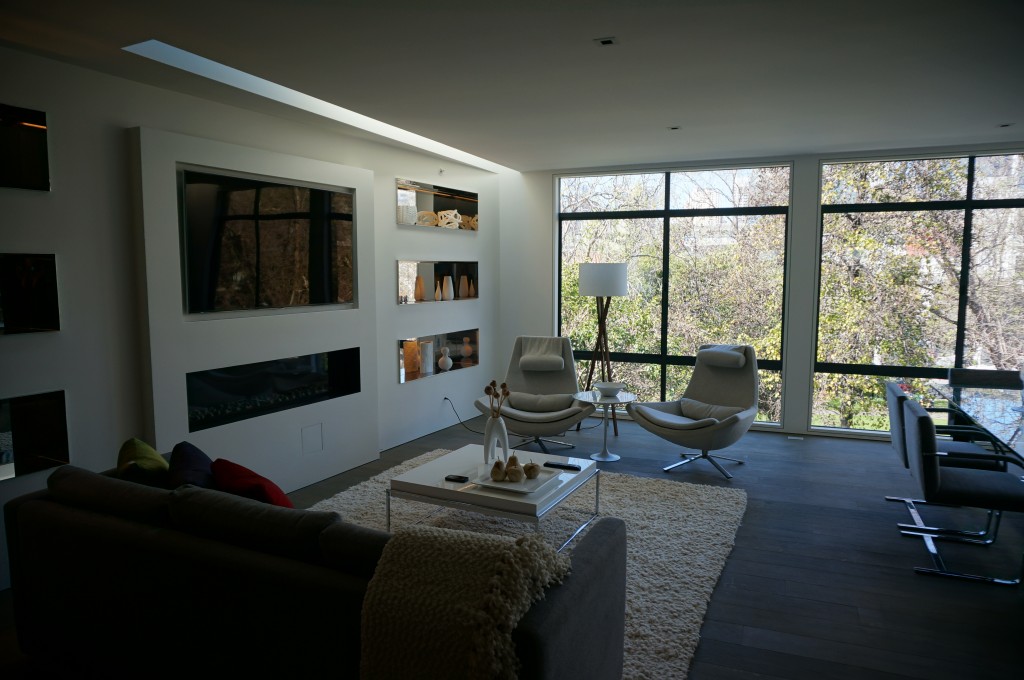 The living  and dining areas look out over South Park.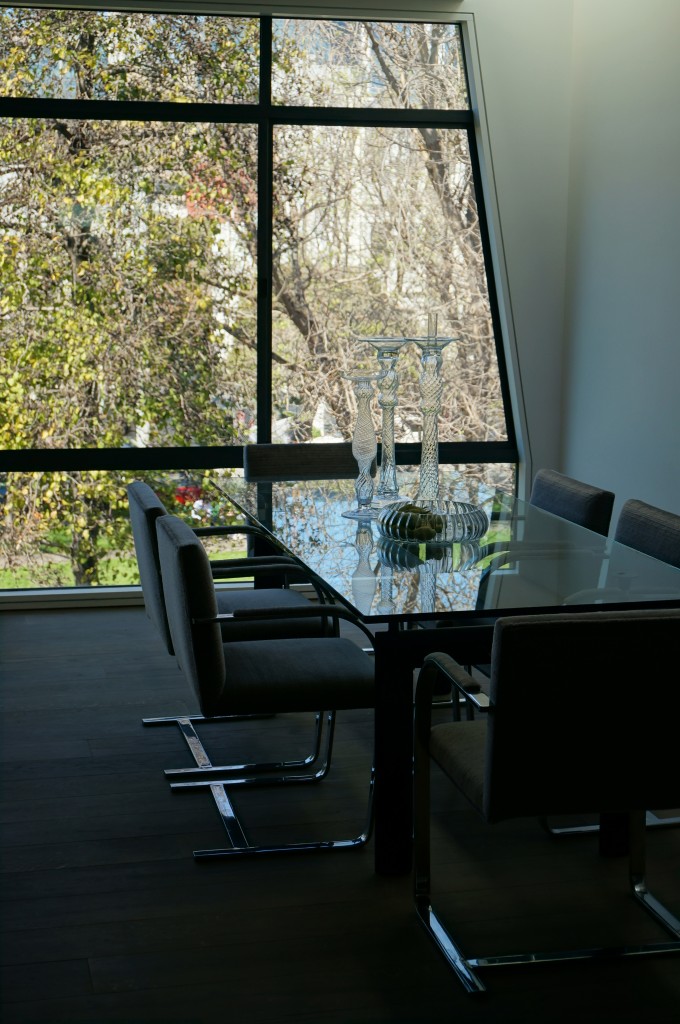 Geometric niches throughout provide plenty of display space.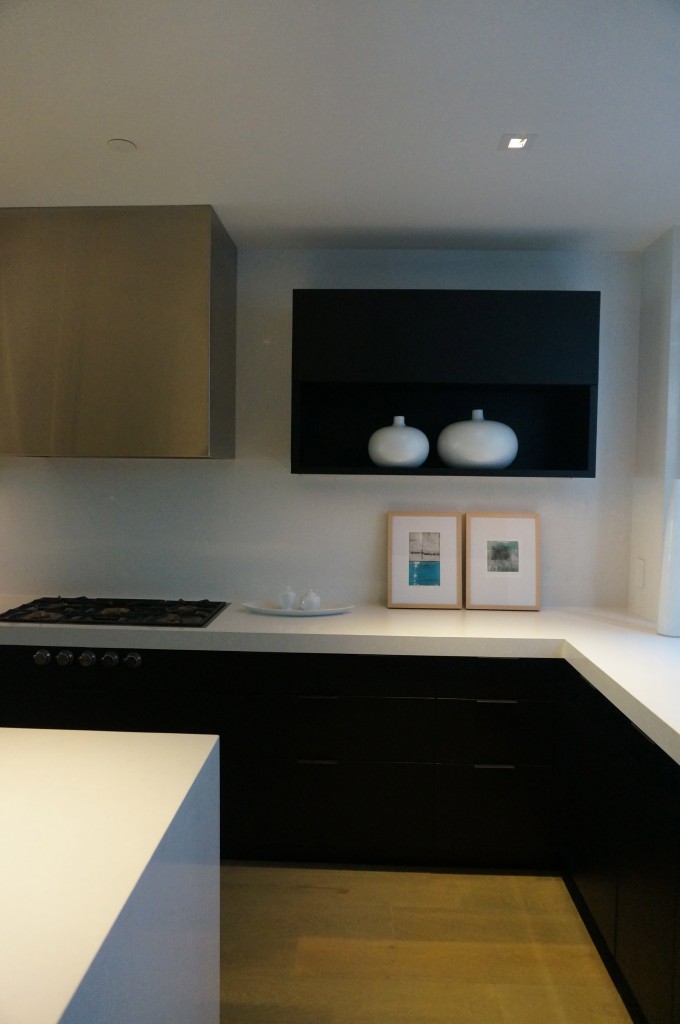 And the expansive floor plan allows for multiple seating areas.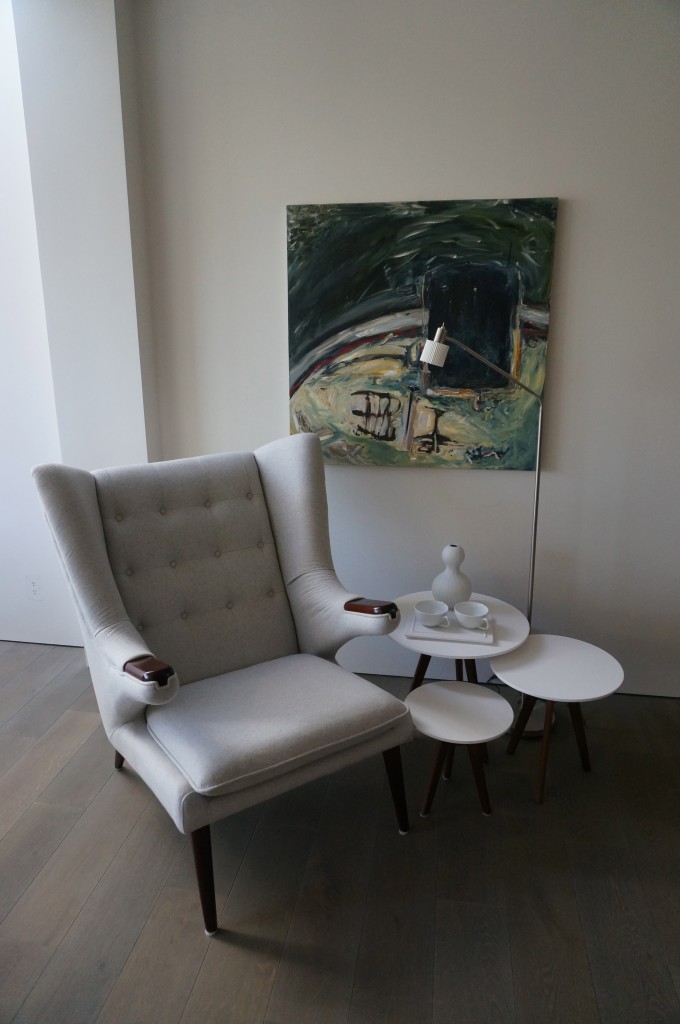 An interior atrium sheds light throughout the multi-story space.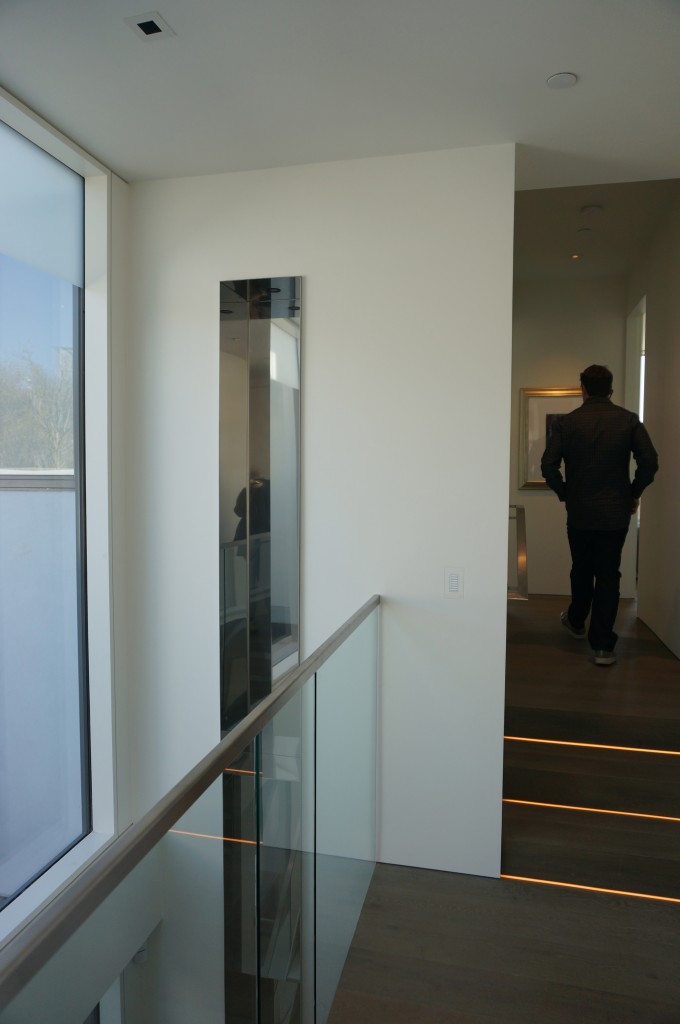 Multiple balconies open the home up to the urban SOMA views.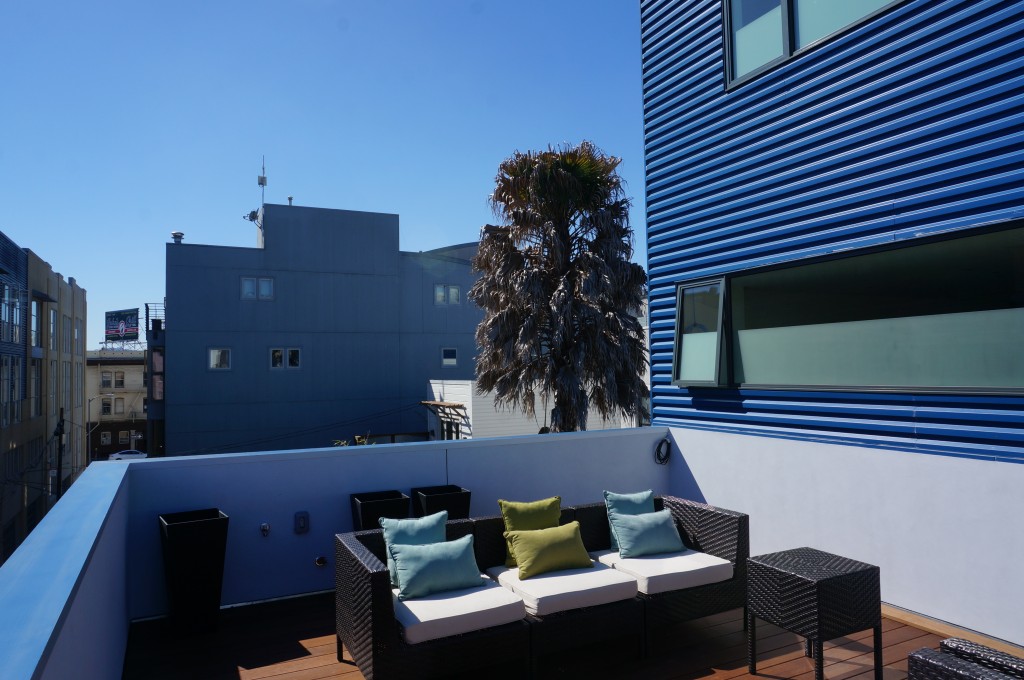 No matter how you look at it, a century and a half later the Victorian start up known as South Park continues to surprise and delight.
Thanks to Lisa Boquiren, marketing maven and associate editor of the soon-to-launch Marin At Home magazine, for her expert tour of South Park.