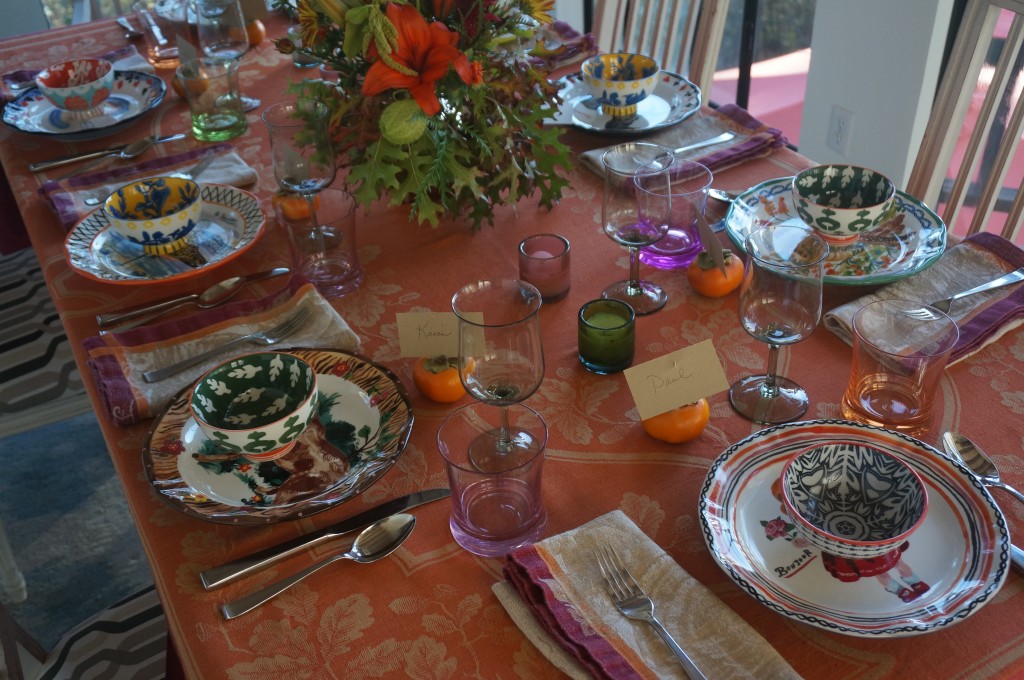 Tonight we're having friends over for a (somewhat) formal dinner party.  Something I'd like to do more often but after a week of planning, shopping, prepping and cooking I remember why this is a rare occasion. It's a whole lot of work!
I know,  I know.  It doesn't need to be this way.  I could pick up a lasagna and charcuterie at the local deli and replate them for my guests before serving a simple homemade (or not) dessert.  If I did, I'd entertain more often.
But tonight's gathering happens to be a dinner we donated to a charity auction last year to raise money for a Sub-for-Santa event. It deserves more effort. So I've dug deep–literally, to excavate my old wedding goblets to pair with my new Anthropologie plates—and embraced my inner Martha.
And you know what? Today, when there are fresh flowers on the table and my wedding goblets sparkle in the afternoon sun while the house smells like Mom's Sunday dinner,  I remember why women used to entertain this way.
Other things I've entertained  this week:
George Washington, Mules and Donald Trump.
How to make a newspaper blackout poem.
Mindy tackles every mom's dilemma.
Halloween (and other) candy reviews.
Goofy ghoulish art.
Happy Halloween Weekend All!