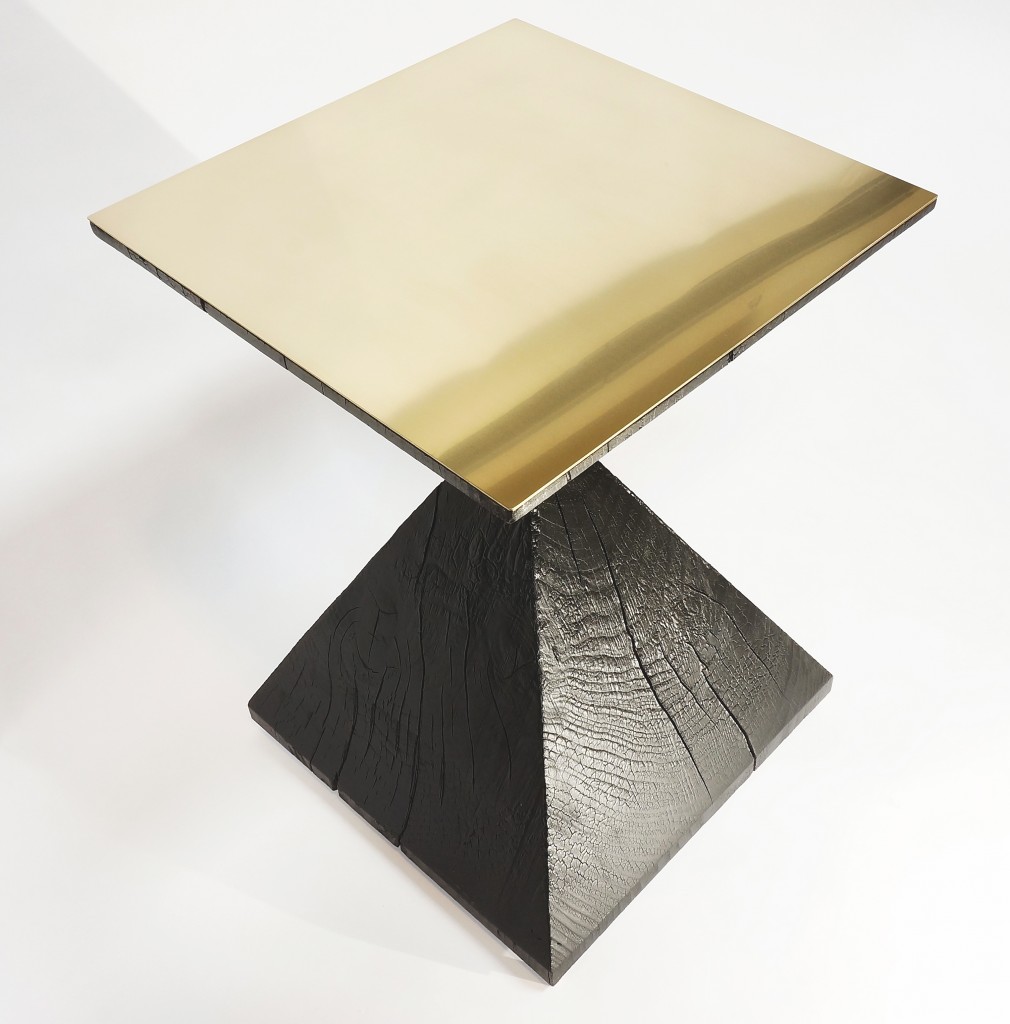 For Bay Area readers, the holiday party season kicks off with a festive fundraiser supporting the UCSF Positive Health Program and DIFFA (Design Industries Foundation Fighting AIDS).  Funds raised help care for men, women and children with HIV/AIDS in San Francisco.
In the past, DIFFA has sponsored a gala evening showcasing tableware displays. This year, however, the fundraiser consists of a silent auction of one-of-a-kind home decor objects created by some of the local design community's brightest lights.   Held at The NWBLK in Mission Gulch on Wednesday,October 12, the auction will feature unusual works like the mirror-polished brass-topped "Shine" table above by Oakland's MRCW Design Build.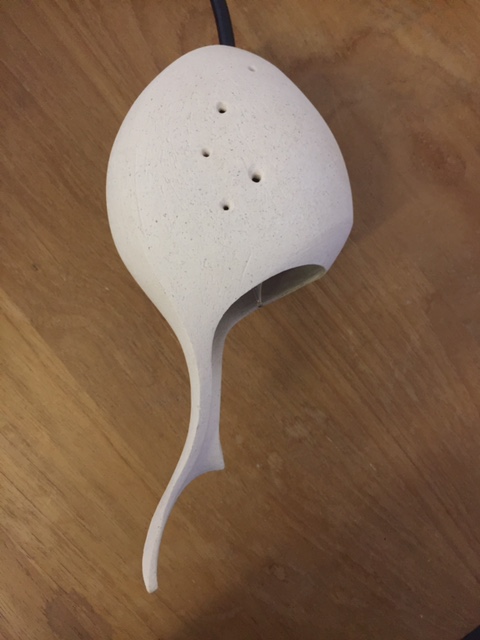 Another illuminating item coming out of the East Bay is the Inanna Pendant Light by Erin McGuinness. Made of clay, this pendant light serves as a metaphor for the sculptor's creative process.
Other shiny objects up for auction have been designed by Bay Area design luminaries Martha Angus and Gary Hutton and design establishments Arterra Landscape Architects, BaDesigns, BCJ and Gensler.
Sure to be a dazzling evening.  For tickets go to diffadesigns.org