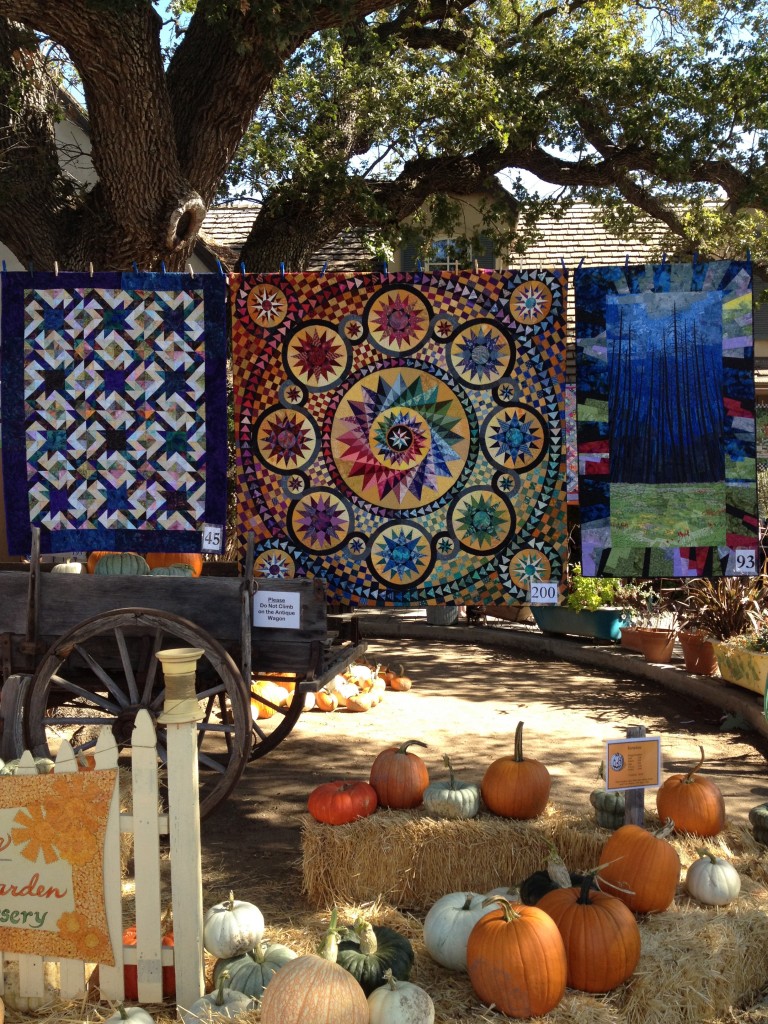 At the annual Quilting in the Garden quilt show held at Alden Lane Nursery in Livermore this past weekend, quilts hung from beautiful old oaks like a dapper giant's freshly hung laundry. Each year the show features a professional quilter and this year's quilting queen was Judy Mathieson, master of the Mariner's Compass. Her exquisitely pieced quilts were displayed throughout the nursery, including the glowing "Bristol Stars" found here at the entrance.
Some non-quilter friends were touring with me and they were suitably wowed by the colors and patterns, but for this quilter, seeing all the precise points in Mathieson's quilts made me want to weep.  (Mostly) for joy.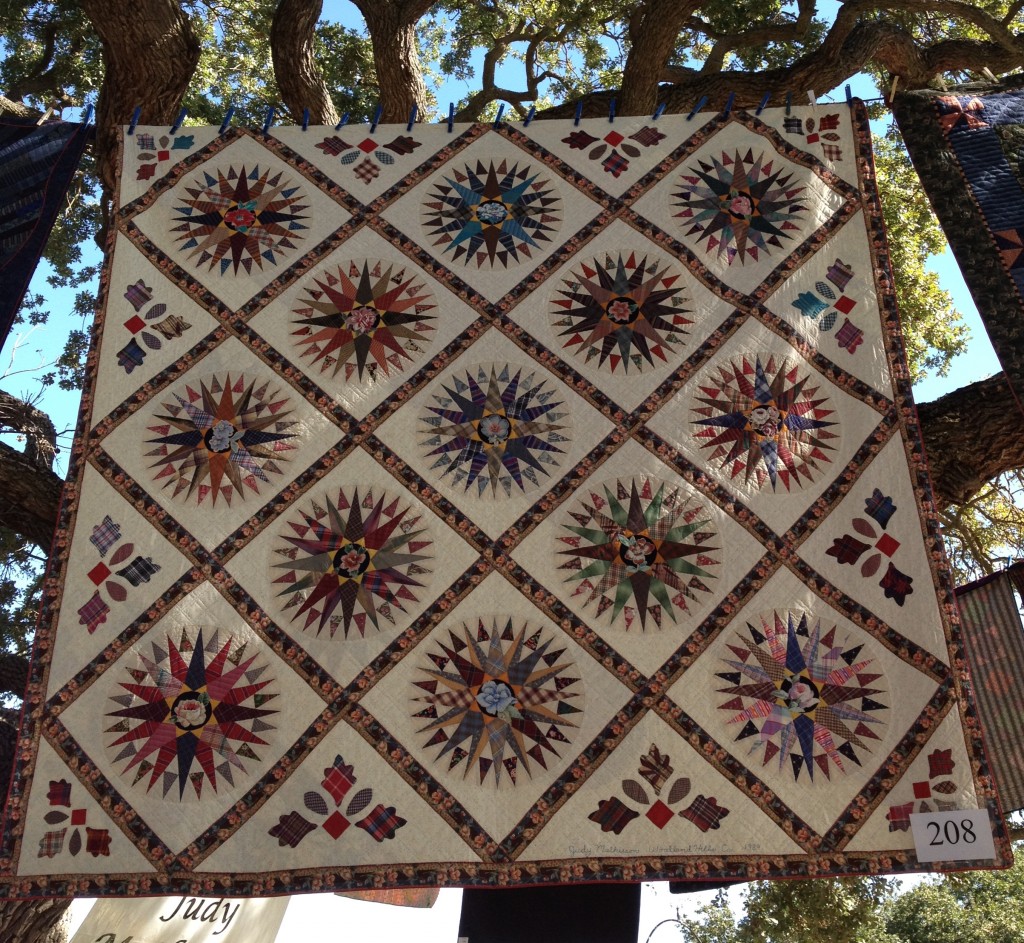 I've been quilting for over 20 years now.  Long enough to recognize that I really don't have the skills or the attention span to create complex patterns like this. Which means I can relax and admire Mathieson's beautiful patchwork without worrying about whether this should be my next project. Instead of trying to figure out how to finally master Y-seams, I kept gravitating to simpler patterns like this "Spider Web" by Mickey Beebe. If I put my mind to it, I could probably execute this. Maybe rendered in a rich mix of plaids like Mathieson's "Plaid" quilt above.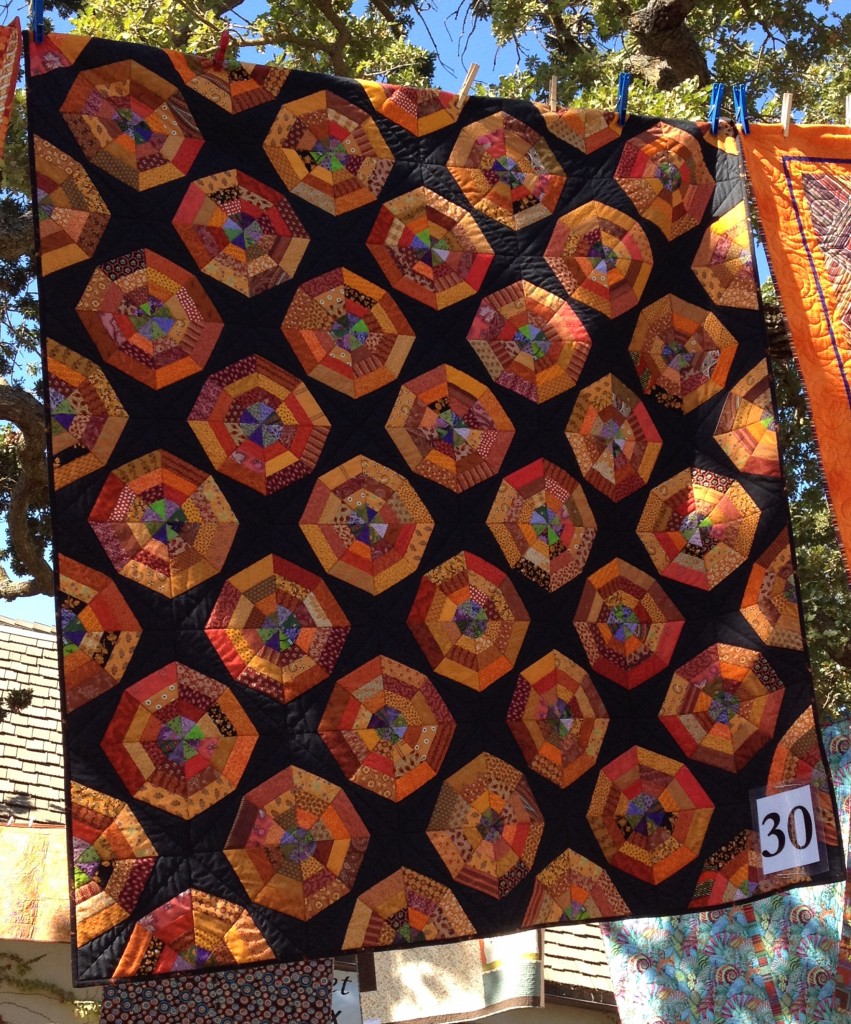 I loved the clean graphic of this "Color Shotz" quilt by Jennifer Rounds (see more of Jennifer's work over at See How We Sew .)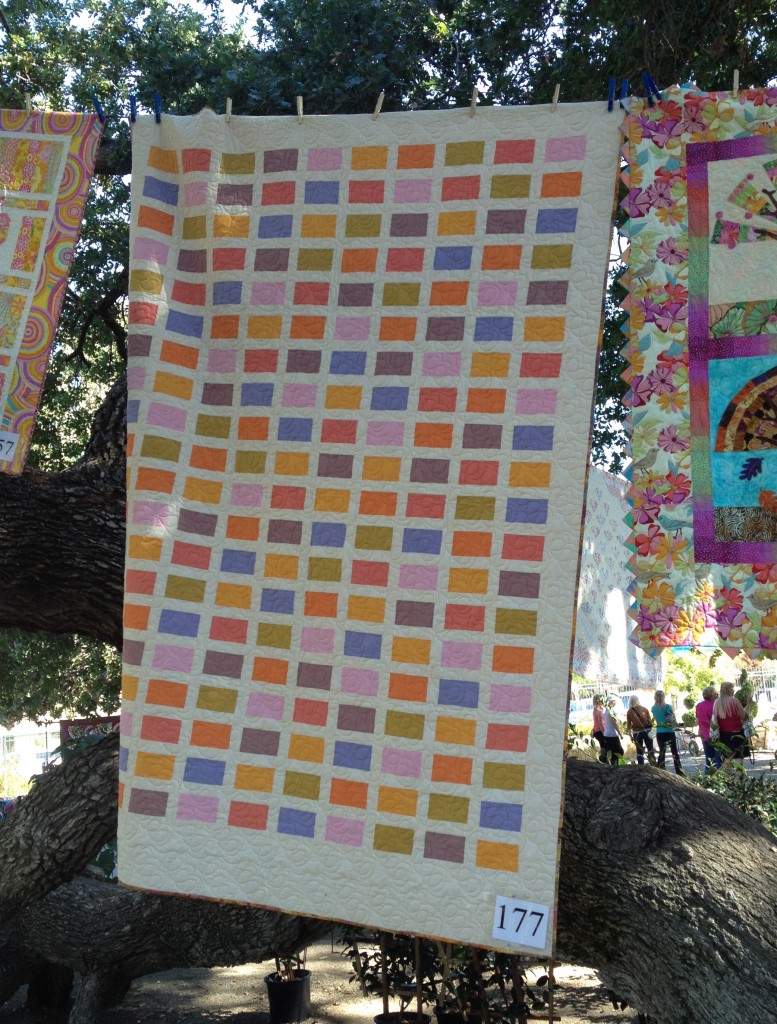 And this simple Log Cabin variation "Courtyard Steps" by Virginia Alexander.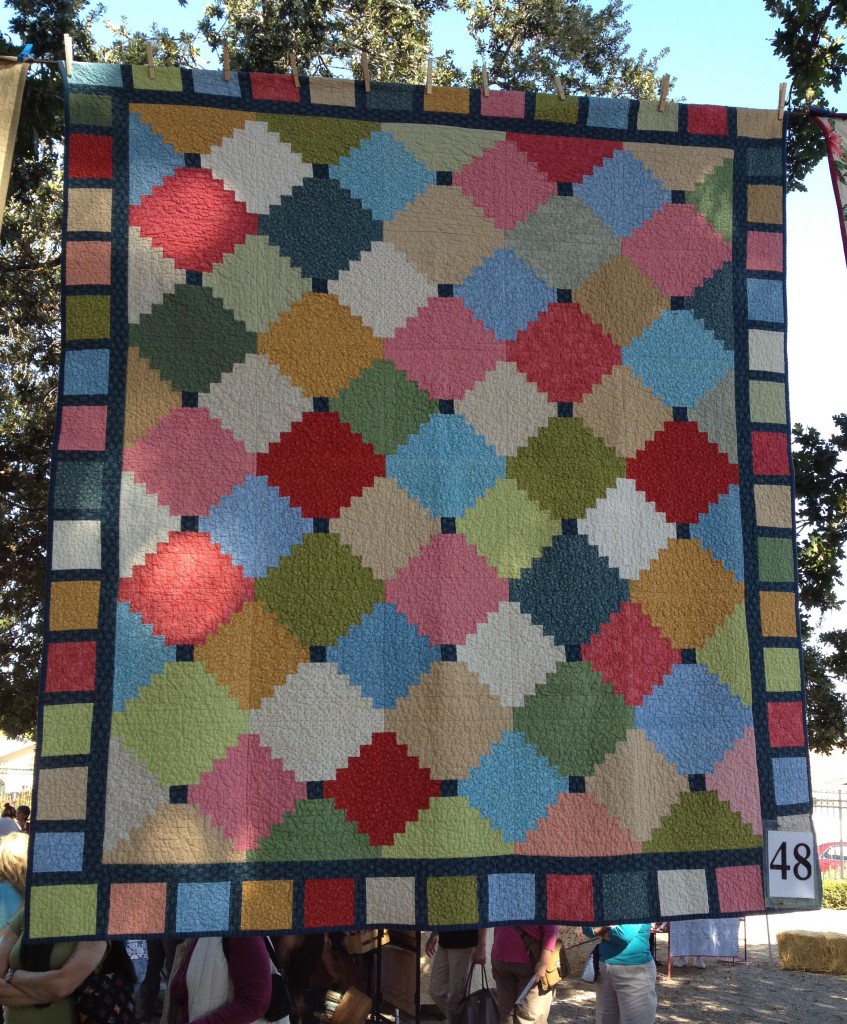 As well as these basic squares cut from floral prints, framed and turned on end in Jill Orr's "Prismatic Blooms."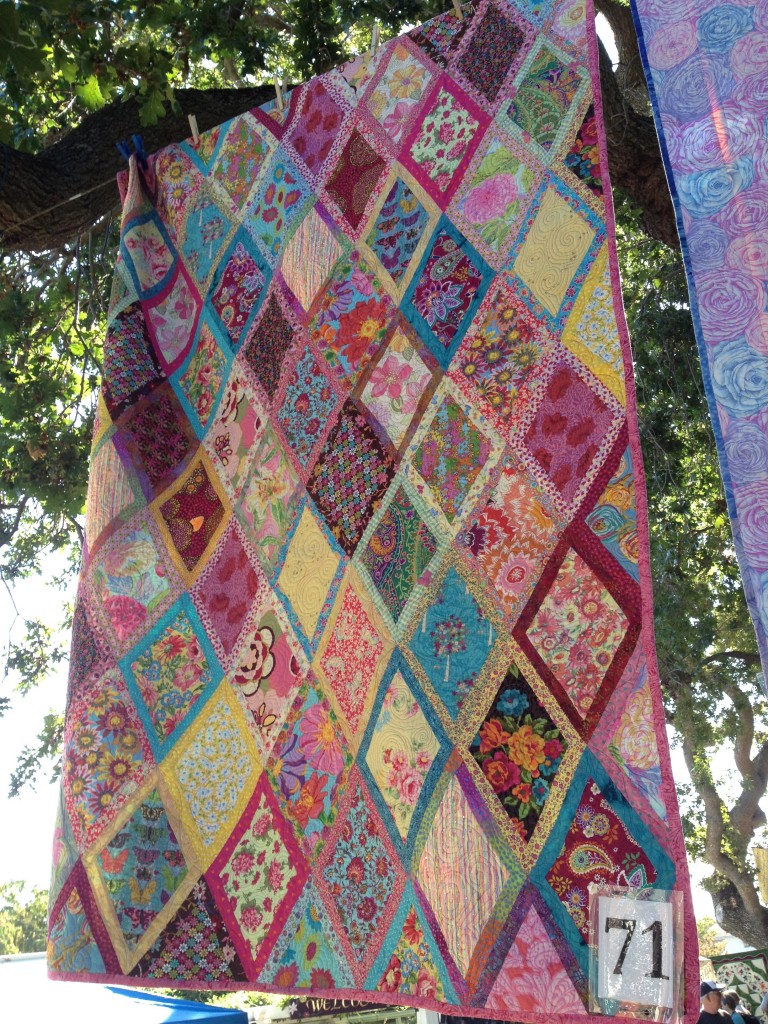 No matter the pattern, there was something magical about all these quilts swinging from the trees overhead.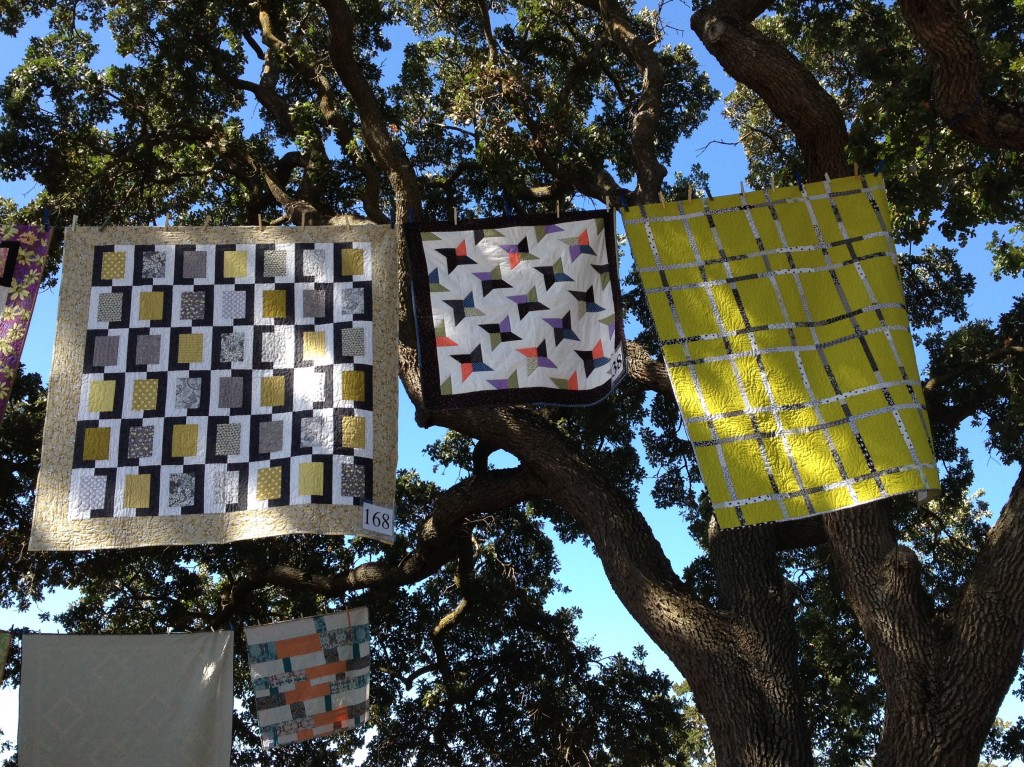 And look at this charming dress made from sewing supplies. Project Runway runaway?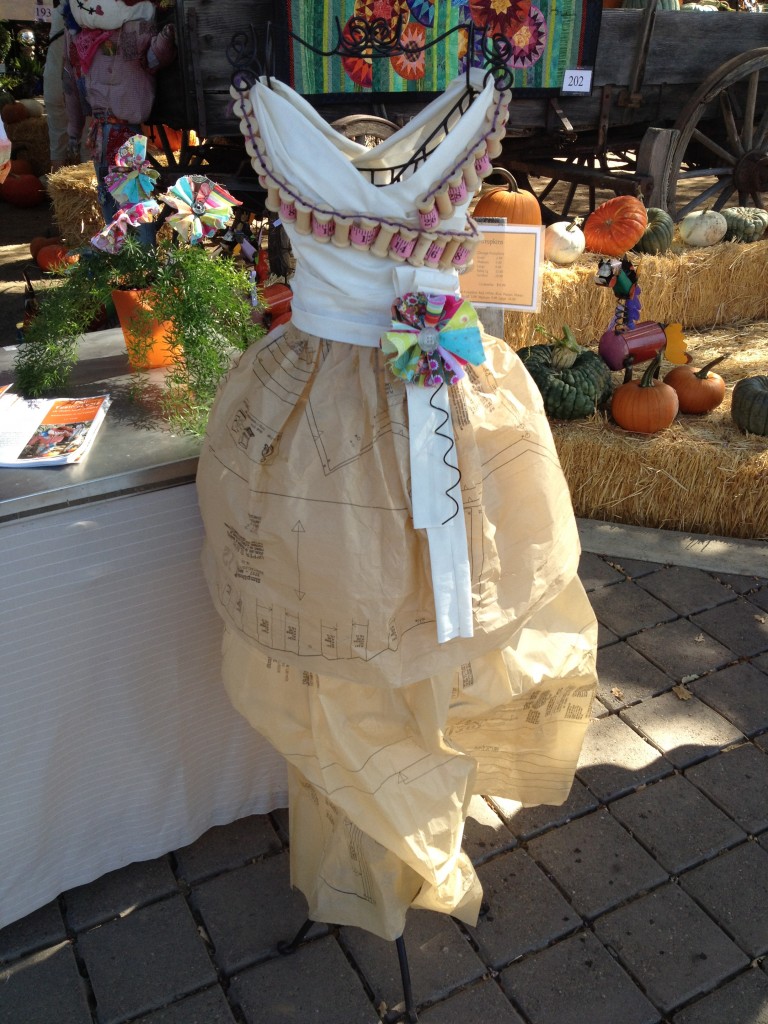 Check out the bustle in back!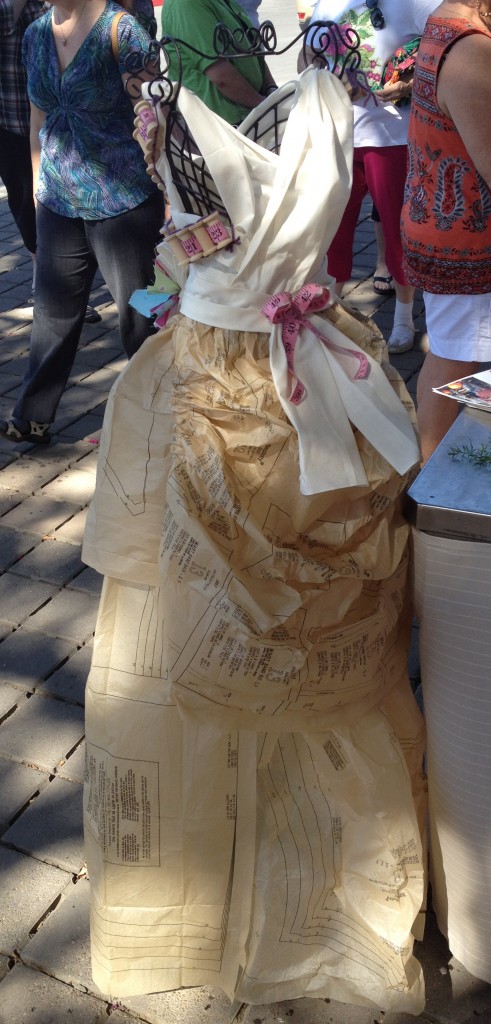 Looking up at all these gorgeous quilts fluttering in the sky made me want to go home and stitch up my own heavenly patchwork.  Something simple, though.  I'll let the pros like Judy Mathieson shoot for the "Cosmoti Stars."