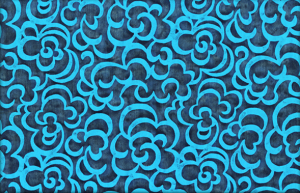 Though this was supposed to be Tangerine's year, the Blues Brothers (and their sisters Azure, Turquoise and Indigo) rule!  According to San Francisco seamstress Laurel Sprigg, blue is the color she's stitching up most often for the interior designs of her fashionable clients. She attributes the ongoing interest in heavenly hues and patterns–like this new cloud motif pattern from Fortuny–to a continuing desire for peaceful retreats.   
Like this vignette from Manuel Canovas. Look at how peacefully the ethereal blue butterflies flit among the urns.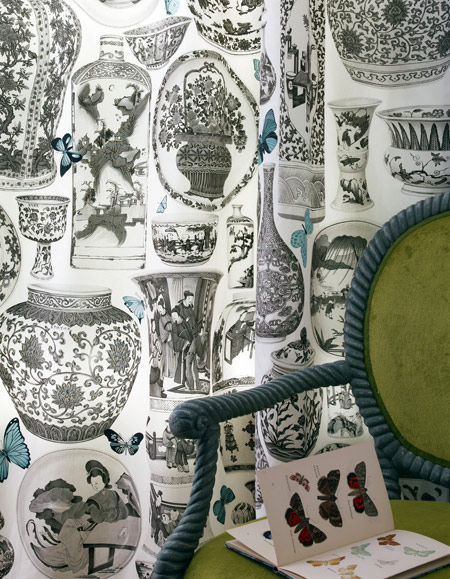 Ready to add a touch of sea and sky to your own decor? Consider a few more baby blues and mature midnights, like those found in these vibrant patterns from Jane Churchill.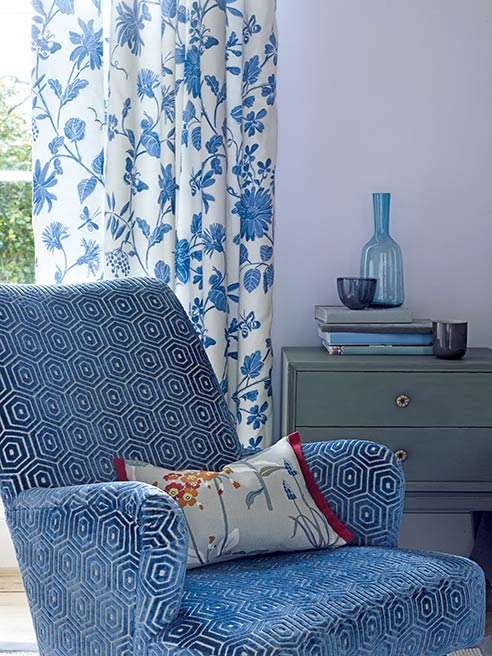 Named after the Mahalaxmi neighborhood in Bombay, this blockprinted and hand-embroidered cotton fabric by Seema Krish sparkles like a September sky.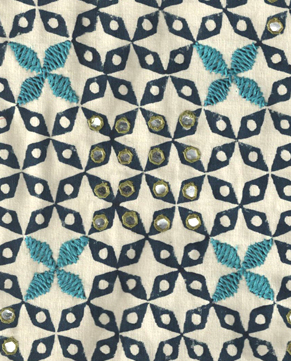 Fashion trends tend to lead the way for home furnishings.  Here, Knoll Luxe introduces home textiles from the fashion house Rodarte.   The textured "Byron" is inspired by the 2008 Rodarte collection and the indigo color is supposed to recall ink spreading through water.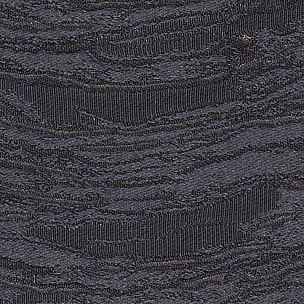 Traditional Ikats like this one from Kravet continue to be popular.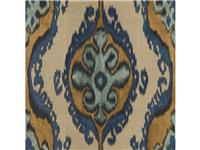 As do aviary prints like the "Birds Silhouette" from Galbraith & Paul.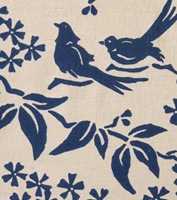 Living with kids? dogs? sunshine?  Bravo! To keep maintenance worries to a minimum, consider using outdoor fabrics indoors like "3624360 Outdoor" from Cloth.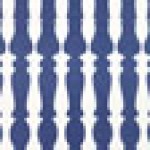 For more fabric news, check out my latest BANG story on what's new in fabrics this fall.  Then consider attending one of the many design lectures offered this month at the San Francisco Design Center's Fall Into Fabrics event. Whether you leave tangoing with tangerine or singing the blues, you're sure to come away inspired.