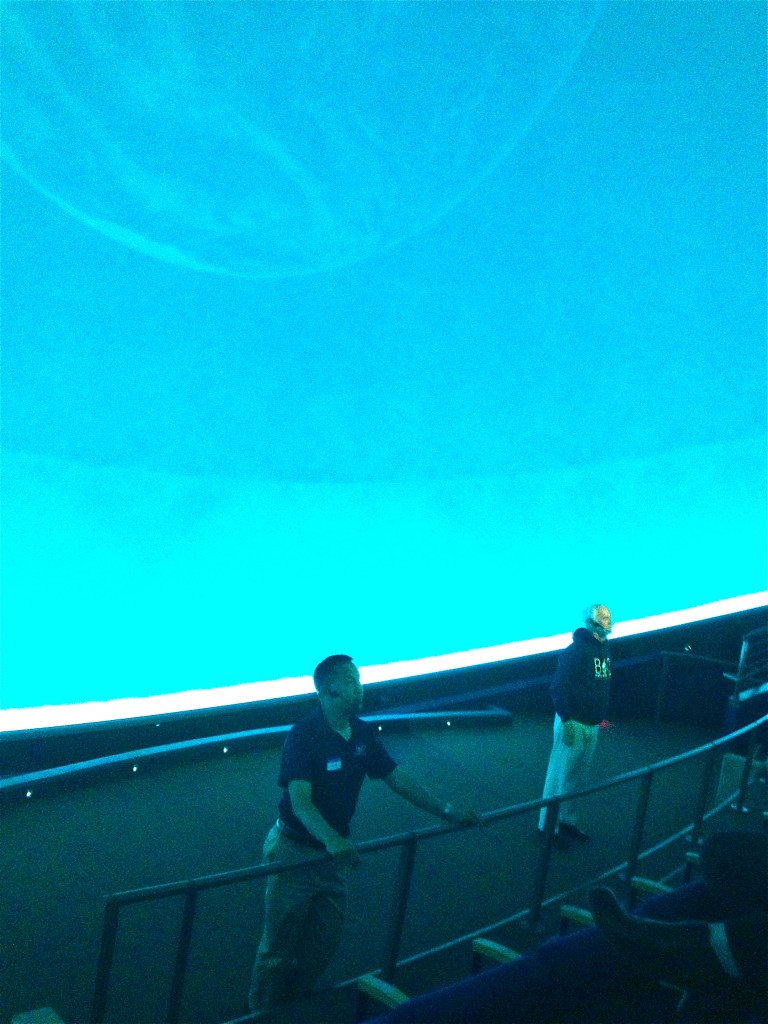 Picking up from last Friday's post—a mama racoon died unexpectedly right here beneath the floorboards of our home and her cubs went missing and that's left me unsettled all week.
But there was also a happy circle-of-life surprise this week.  My niece Kristen gave birth to little Lila Sharon and all of a sudden I became a great-aunt to a baby girl.  And I thought about my own great-aunts and how delightful and mythic they were and when I closed my eyes and surveyed the world there was a bright pink dot of light out there that wasn't there before and it made me very, very happy.
Then yesterday I found myself near Golden Gate Park late in the afternoon after a business meeting and decided to pop into the De Young Museum to see Vermeer's "Girl with A Pearl Earring" rather than sit in commute traffic.  Alas, by the time I'd navigated my way to the museum it was almost closing time and they wouldn't let me into the exhibit. So instead I headed across the concourse to the elegant Renzo Piano-designed California Academy of Sciences–which sponsors a rollicking Nightlife event every Thursday night–hoping to grab a bite to eat in its Slanted Door-outpost cafe.
Post chicken steamed bun, I slipped into the Morris Planetarium (geek alert) to hear two former astronauts talk about a space telescope they're working on to track asteroids in order to keep them from destroying the earth. Goes to show you just never know what's coming your way (unless you have a super cool space telescope).
Here are a few other unexpected delights from this week:
1.  This TED talk (like the one I heard last night) about the B612 Foundation's plan to track asteroids.
2 . Canadian photographer Amy Friend's light-pricked photographs.
3.  Bird prints folded into exquisite paper sculptures.
4.  A whimsical video by Wes Anderson for Prada Candy.
5. Maureen Dowd's tribute to Annette Funicello, Lily Pulitzer and Maggie Thatcher.
6. Which is another good reminder to make hay while we can.  This Work Manifesto Print reminded me that "the world is your playground, not your prison."
Happy Weekend!