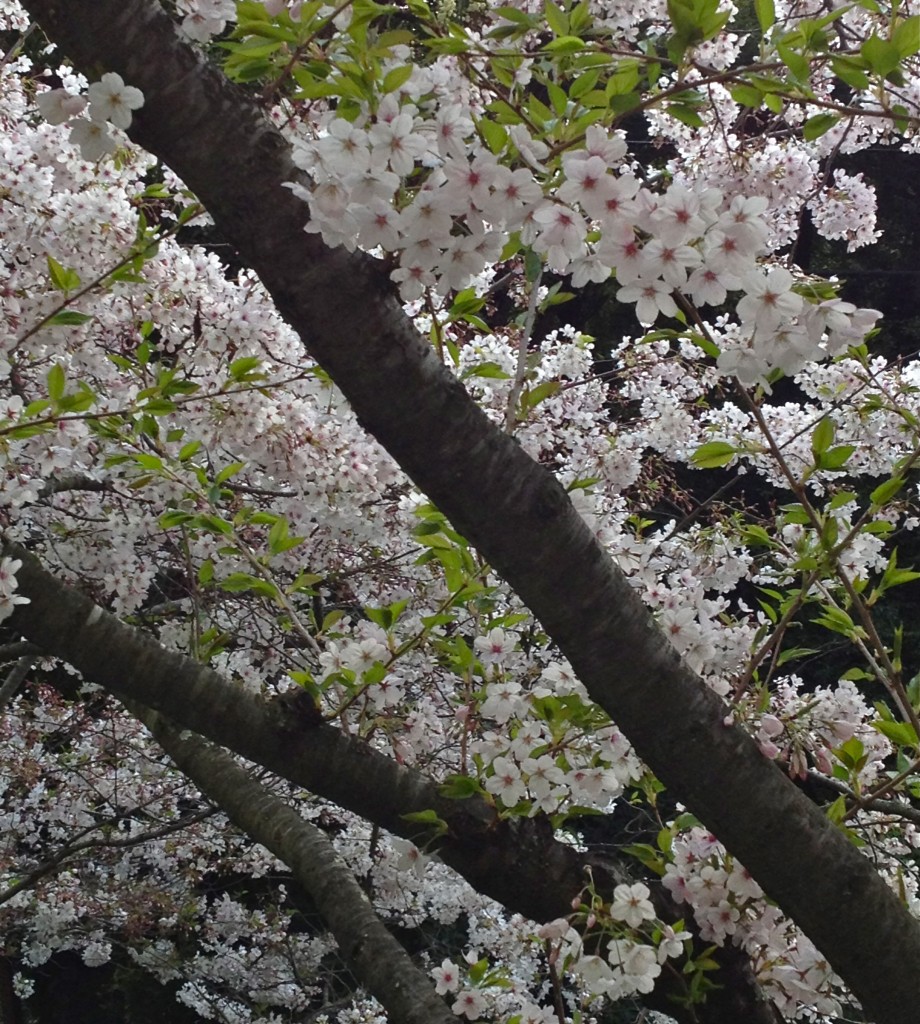 I thought I'd be rhapsodizing about cherry blossoms this morning.  Instead, I'm waiting for the Opossum Angel of Death to remove a dying critter from my crawl space. Mother Nature is full of complexities.
A few nights ago as I lay reading in bed, I heard something scratching underneath our bedroom floorboards and woke my soundly sleeping husband to confirm the noise. "Yep, something's there—hope it goes away," he muttered before falling back to sleep. This was followed a day later by an ominous animal smell which blossomed into a full blown dead animal smell in the master bath last night.  This morning, when it became almost unbearable to enter the room, my now fully awake (and very brave) husband crawled underneath the house and saw a barely breathing creature in the far corner. We called Oakland animal control who directed us to a private animal removal service and a woman named Angel was summoned. She should be here shortly with her "very small, crawlspace-expert, brother-in-law."
And so we wait. In case you're suffering a few complexities of your own, here are some distractions.
1. Anne Lamott commits to a year of online dating through match.com and explores commitment along the way.
2. Conservative columnist David Brooks weighs in in favor of more commitment by way of gay marriage.
3. Inspirational workspaces from successful creatives make me commit to cleaning my desk.
4. Roger Ebert confronts death in this 2009 column. He will be missed for much more than his movie reviews.
5. On a lighter note, aren't these French cutting boards lovely?
6. And looking ahead, how about this simple embroidered scarf project for a lovely Mother's Day gift?
Happy Weekend all!