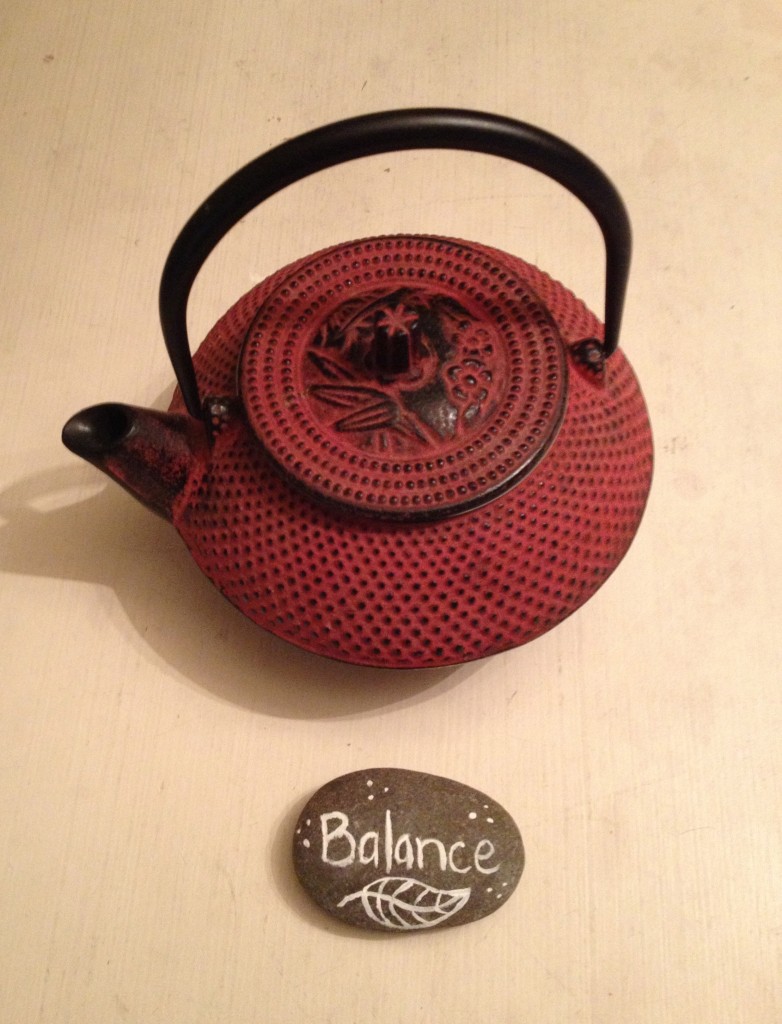 It was chilly here this morning.  The car thermometer said 43 degrees (I know, I know–but it's California) as I drove my daughter to catch the shuttle to her summer internship. Cold enough to think about enjoying a hot cup of tea and I remembered I'd never shared my "Me Tea" find.
As a charter member of the Me Generation, I love the idea of having something created just for me.  Which is why I was intrigued by herbalist Lindsay Holt's service – she creates custom herbal tea blends for clients to help create balance in their lives.  Feeling a little wobbly, I figured I'd give it a go.
Holt sends you a questionaire to help determine your dosha balance. (A dosha is one of three body types in Ayurvedic medical practices.)
After reviewing your answers, she sends you an analysis of how the three doshas manifest in your life along with some advice about how to get them in balance. No surprise that I turned out to have a dual dosha–I'm a Gemini, after all.  Therefore Holt prescribed some lifestyle practices and a tea blend that would keep my Katta-Pitta in balance. My tea blend  included flavors I already like – hibiscus, raspberry, peppermint and fennel–along with a new-to-me herb called ashwagandha (Indian Ginseng).
A few days later the tea arrived along with instructions for a gratitude tea ritual.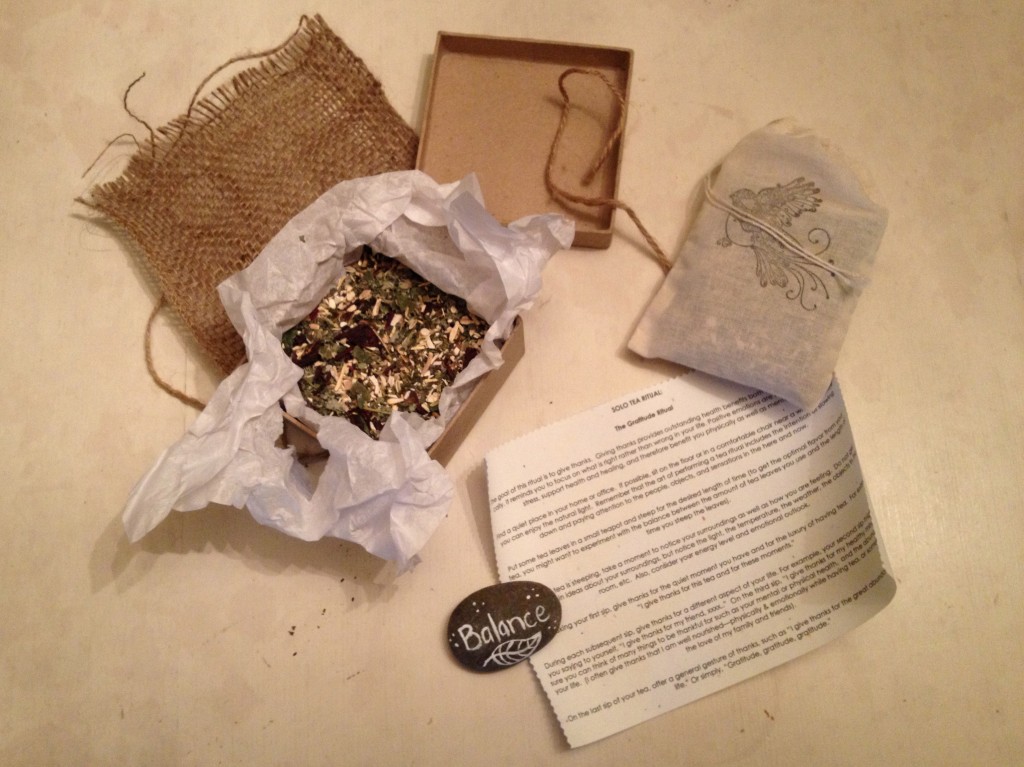 Given my perpetual state of monkey-mind (split doshas?), it was initially difficult but ultimately very soothing and refreshing to pause and brew a cup of tea. Look how pretty the color is—perfect with my little Japanese teapot.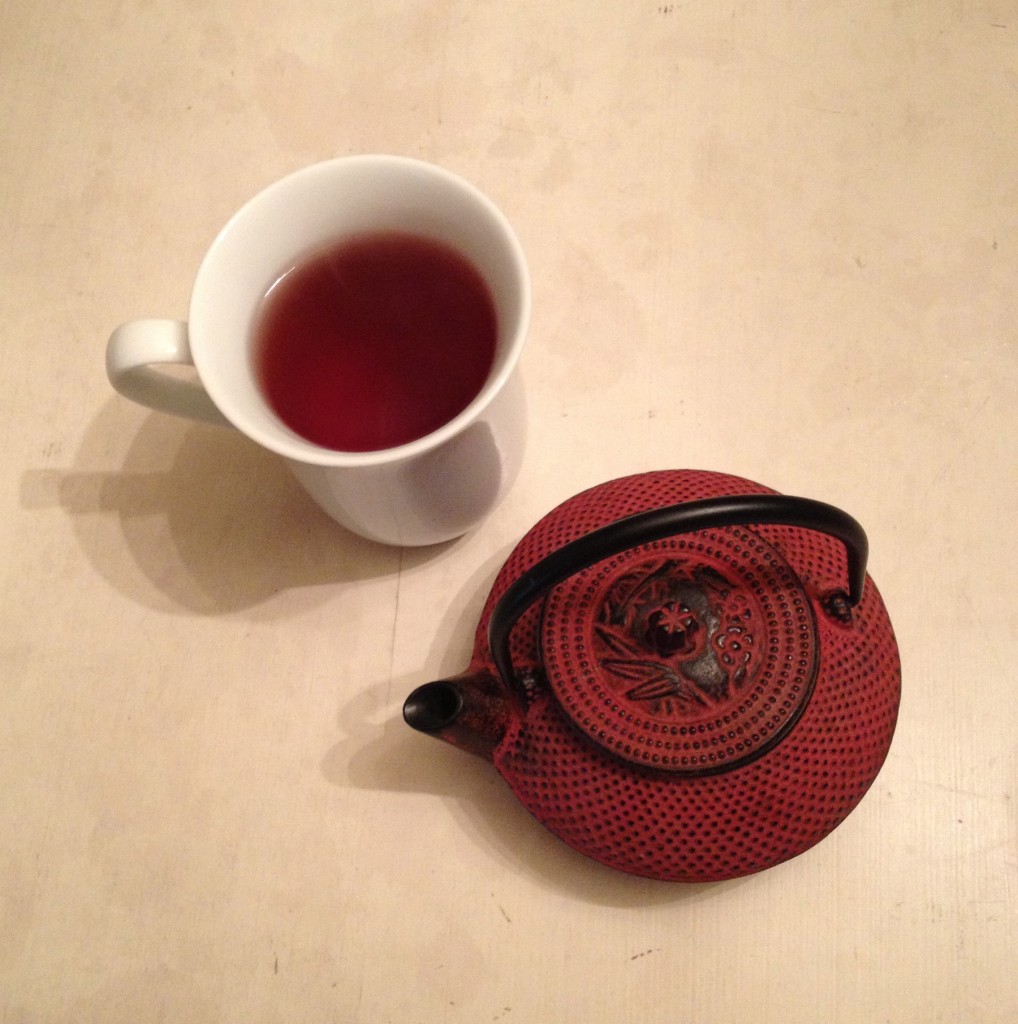 Ahh.  To sit in my living room looking out at the spring green of the big-leafed maple tree while listening to the creek below and Just Be.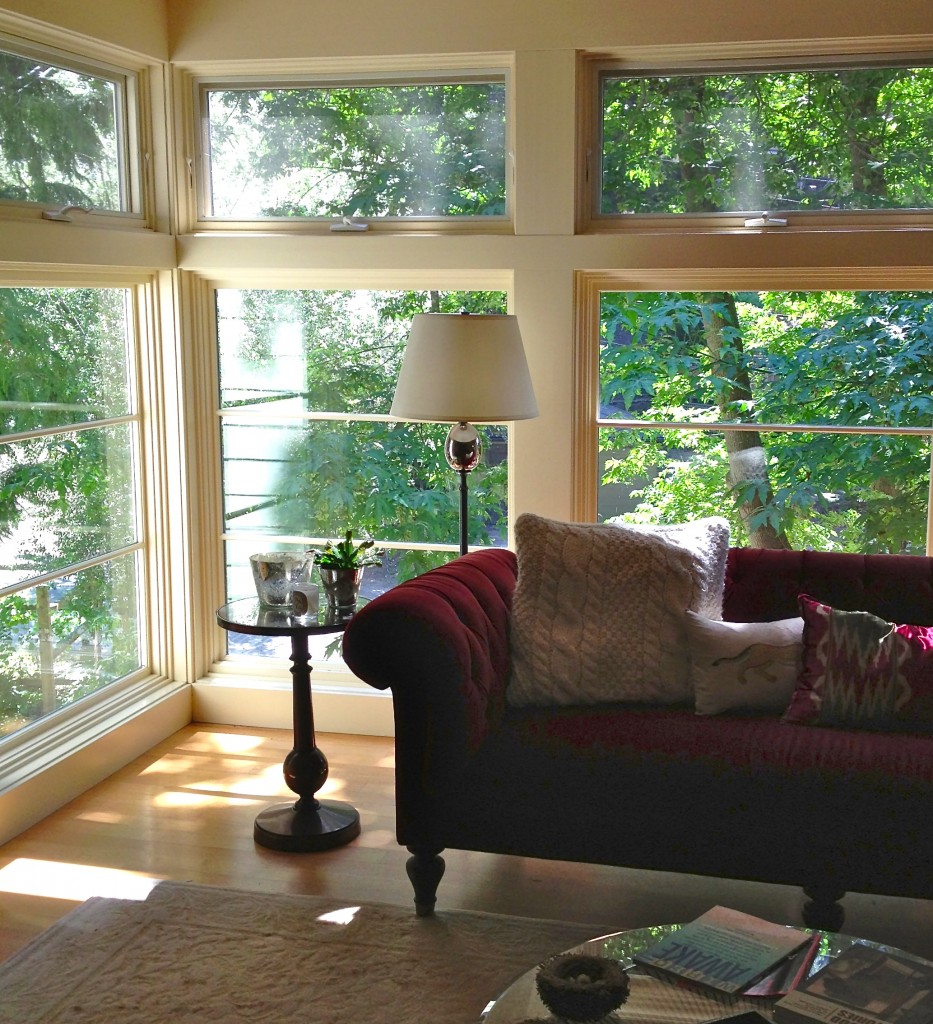 I followed Holt's admonition to think about something I was grateful for with every sip of the tea. At the end of the cup I felt an overwhelming sense of gratitude for my full, messy, uncertain life.
The tea was definitely tasty–licorice-y, which I like—and I slept very well later that night (one of the things I told Holt I was having trouble with).  But the tea-sipping-count-your-many-blessings ritual was the best part of the whole experience.  It reminded me that I have a perfectly customized life that's helping me attain balance if I will just settle down and Pay Attention.
Interested in a tea consultation with Lindsay Holt?  Contact her at Whole Body Alchemy.  The consultation and a generous amount of customized tea costs $45.00.