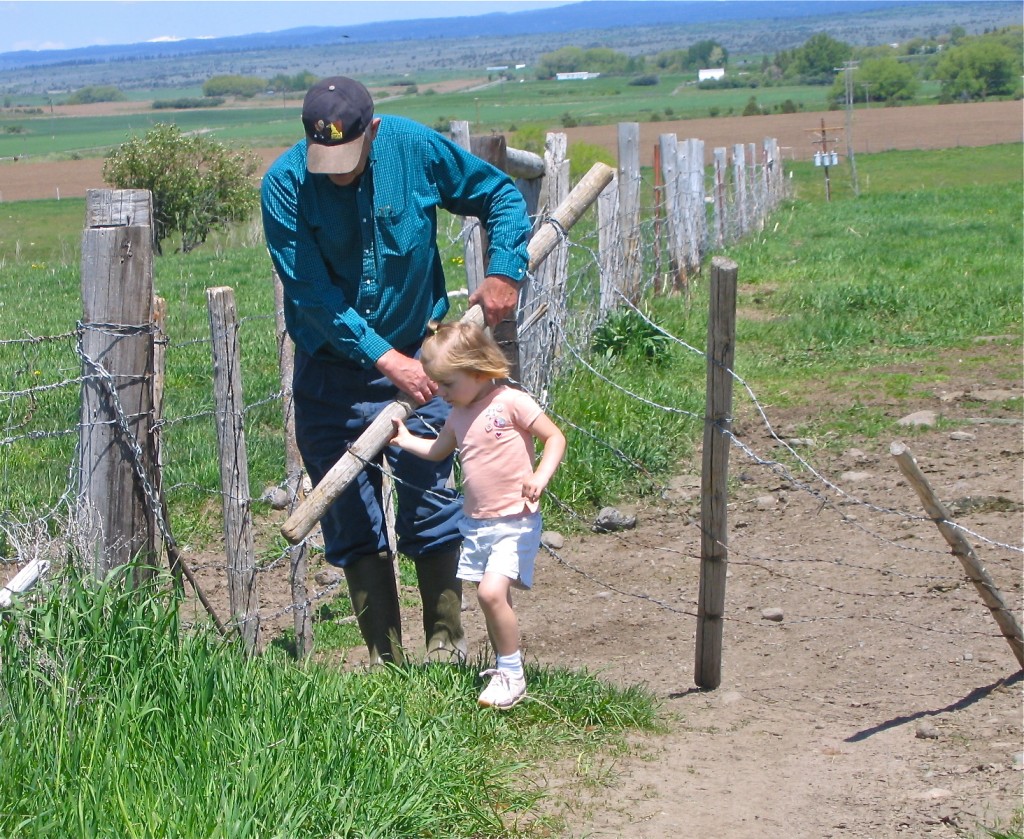 For Father's Day I wrote a story about "man caves" for the Bay Area News Group. Did your father have a man cave?  Does the man in your house?
My dad had a small home office carved out of the back porch that was lined with book shelves filled with scriptures, Reader's Digest Book-of-the-Month picks, and plaques he'd been awarded from various agricultural organizations or the Idaho State Legislature where he served several terms. Against the half wall that opened onto the family room sat a desk piled high with newspapers, bull sale catalogs, and a massive Rolodex filled with seed potato clients.  The smallish windows were set high on the wall, but if he stood up from his desk chair and turned around, Dad could get a glimpse of the Grand Tetons in the distance.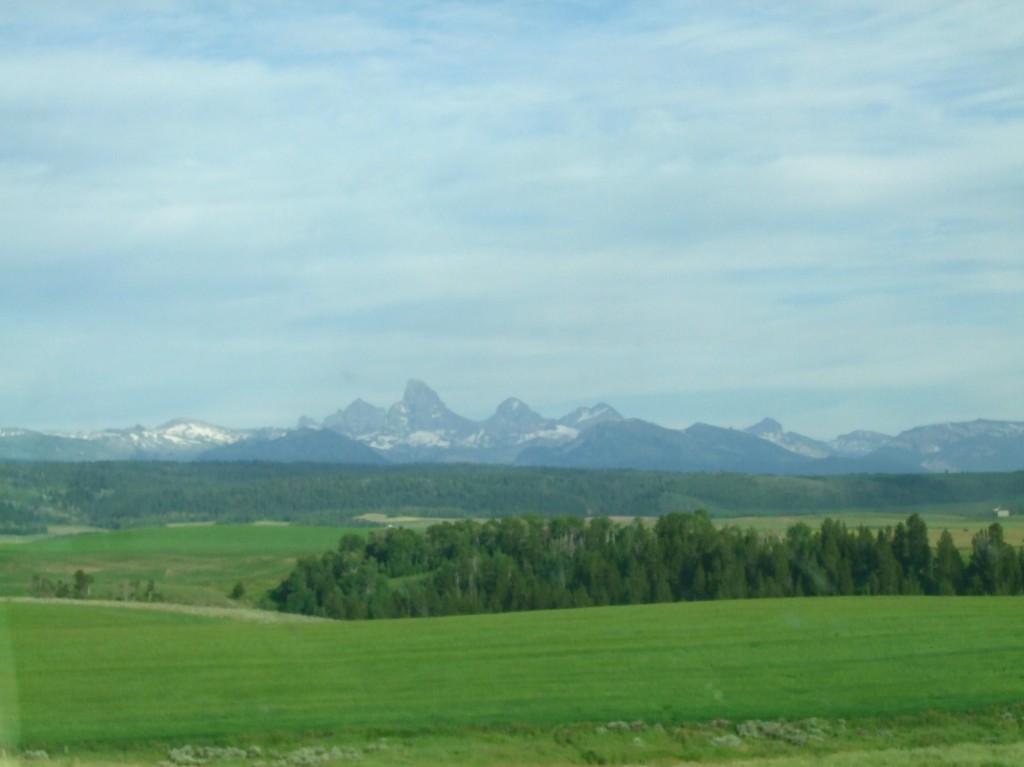 He had another office at the family grain elevator in town and a tool shop down the road, but I think my dad's man cave was really the Snake River Valley.  If he needed to retreat and get away from it all, he'd say he was off to "check on the cattle" and then he'd hop in his white pickup truck and drive around surveying the potato fields and cattle pastures.  Occasionally, he'd revisit his childhood fishing holes and catch some trout for dinner.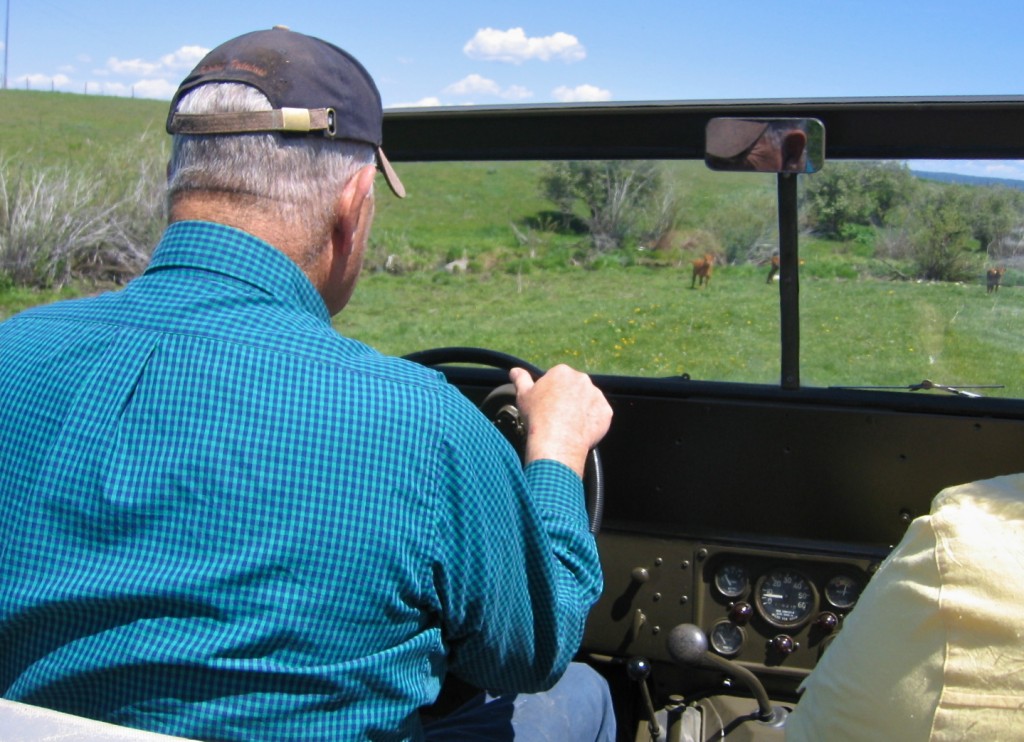 A few years before he died he bought an old army jeep like the ones he'd driven as a young National Guard officer and started offroading through the pastures. With the help of my farmer brother Brian he dammed up a small stream enough to create his own fish pond that he stocked with live trout. As his health failed and it became impossible to ford the Snake or traverse the lush potato fields, he would drive out to the pond and watch the rainbow trout flash in the air as they leapt to catch the stale bread crumbs he threw their way.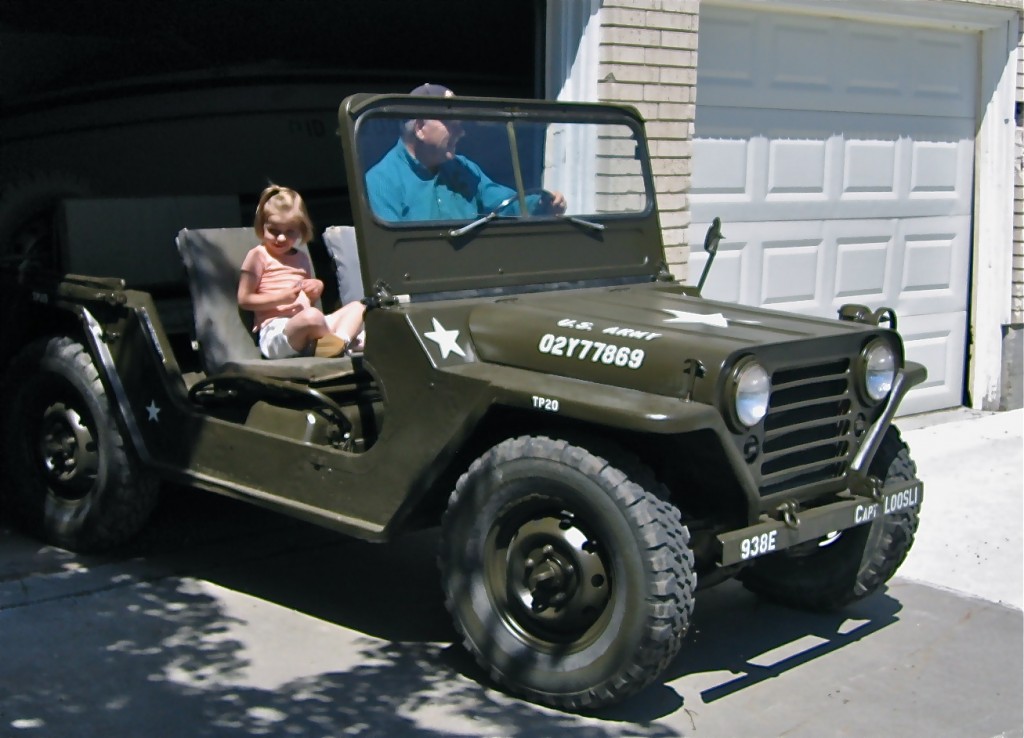 What I wouldn't give to drive out to the fish pond with my dad now. Happy Father's Day, dad.
Miss you.
***
In other Father's Day news–
1. Check out this Bon Appetit feature set just outside my hometown in one of the places my dad loved to fish.
2.  Looking for a last minute printable Father's Day card?
3.  Or a DIY cardboard tool box for a Father's Day gift?
4. Speaking of tools, I love this poem – "My Father's Hammer" by Jana Rains.
5. Father's Day sountrack – ten father-centric songs from the Bay Area's own KFOG:
     My Father's Eyes – Eric Clapton
     Father And Son – Cat Stevens 
     My Hometown – Bruce Springsteen
     I Am A Child – Buffalo Springfield
     Silver Thunderbird – Marc Cohn
     Your Dad Did – John Hiatt
     Beautiful Boy – John Lennon
     Oh Daddy – Adrian Belew
     Daughters – John Mayer
     Daughter – Loudon Wainwright III
Oh, and one more little ditty.  From the (as of this week) Tony award winning musical "Kinky Boots"– Not My Father's Son.
Happy Father's Day!
Thanks to Michelle Cobabe Loosli for the photos of dad on the farm