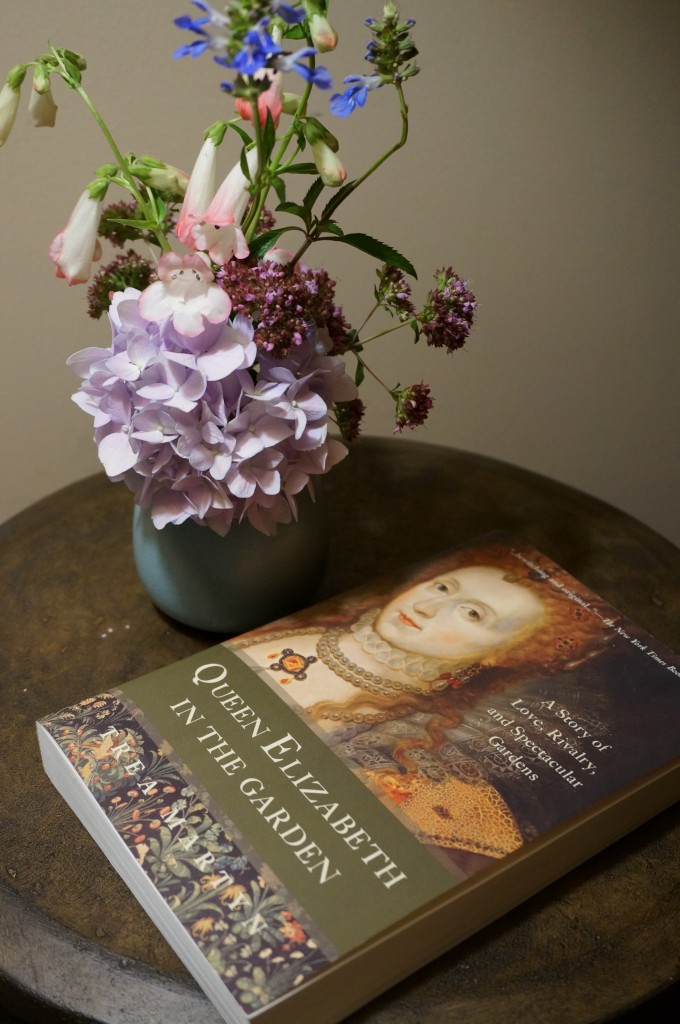 Forget the flowers in your hair, if you're coming to San Francisco be sure to bring a sweater.  Especially in the summer.
Because of the summer fog it's more than coolish here, it's downright cold.  Which makes this fair-skinned Idaho transplant very happy. I love a rainy winter day the best, but a foggy summer day isn't far behind. I feel energized in the morning to work on writing projects and when the sun finally shows up mid-afternoon I head outdoors to tend to the garden.
Today I gleaned a little bouquet of midsummer blossoms—a hydrangea that escaped last month's hot spell, some oregano gone to seed, a fragrant stem of blue sage and the first flush of a pink-tipped penstemon. When the fog rolled in again I headed indoors to read about the gardens created for Queen Elizabeth.  Under a cozy blanket, of course, because it is July in the Bay Area.
How are you weathering summer?