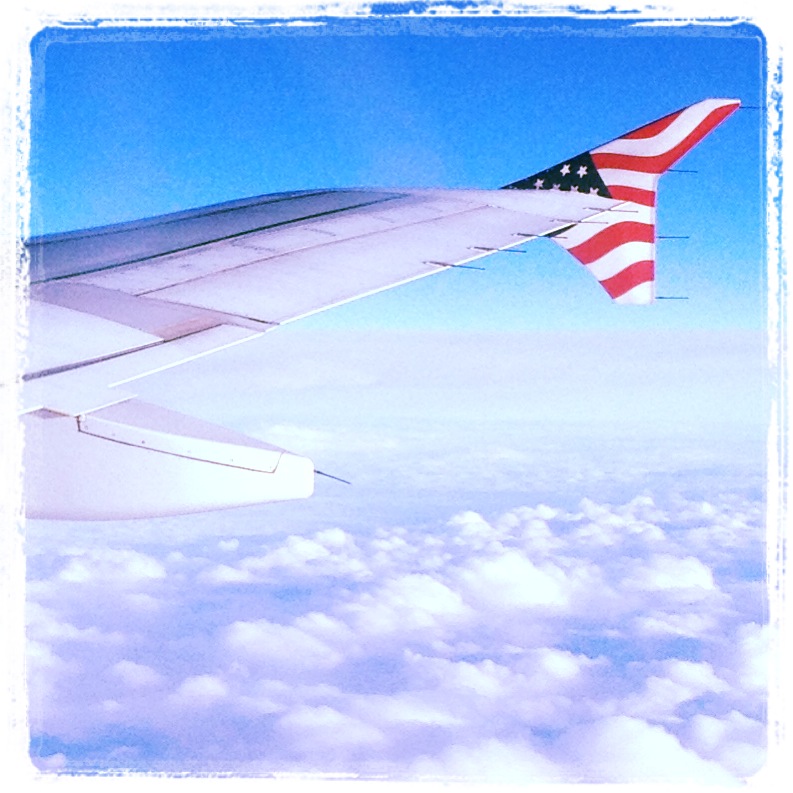 Will tomorrow find you lighting sparklers in your childhood backyard or someplace entirely new? Maybe you're staying put for the 4th but packing your bags for later in the summer.  Lucky you!  Despite the hassles of modern travel, there's still nothing like Getting Away From It All to shake things up for the better. Here are five reasons—illustrated by my recent trip to our nation's capital—why I love getting out of town.
1. To revisit the past.  When I was 21 I spent a summer in D.C. working as an intern at the State Department and living near Dupont Circle. Then it was an area in transition, today it's an upscale neighborhood just blocks from where we were staying. While my husband attended some business meetings, I spent a day revisiting old haunts and recalling what it was like to be young and naive in a big city.  Here are two of the places that were revelations then and now–
Kramer Books was one of the first independent bookstores I ever lived near and I loved prowling the aisles for new and used books.  I also tasted my first rum raisin ice cream back in the Afterwords Cafe—exotic stuff for this farm girl.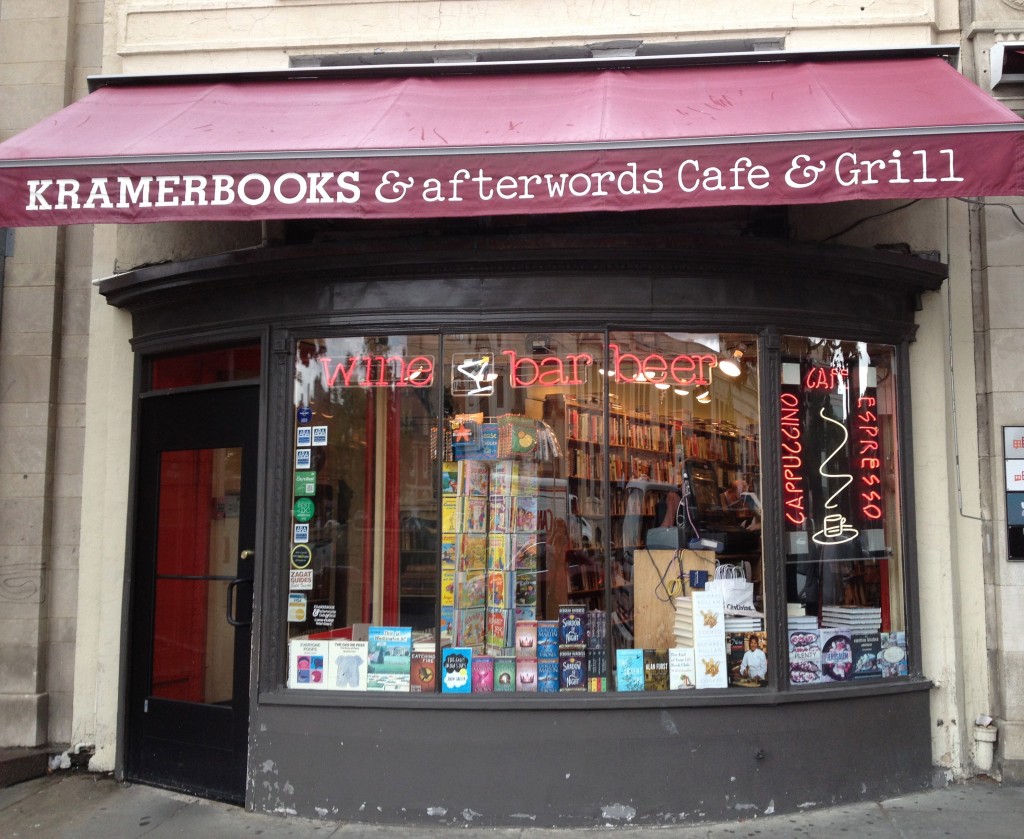 The Phillips Collection was just around the corner and it was the perfect introduction to someone unfamiliar with museums and art collections.  I've since visited many bigger, splashier museums, but this small gem feels like "my" museum. On the day I revisited last month a kind stranger gave me one of his free guest passes so I could pop into the sumptuous Braque exhibit a day early—confirming that the Phillips Collection and its patrons are as exceptional as I remember.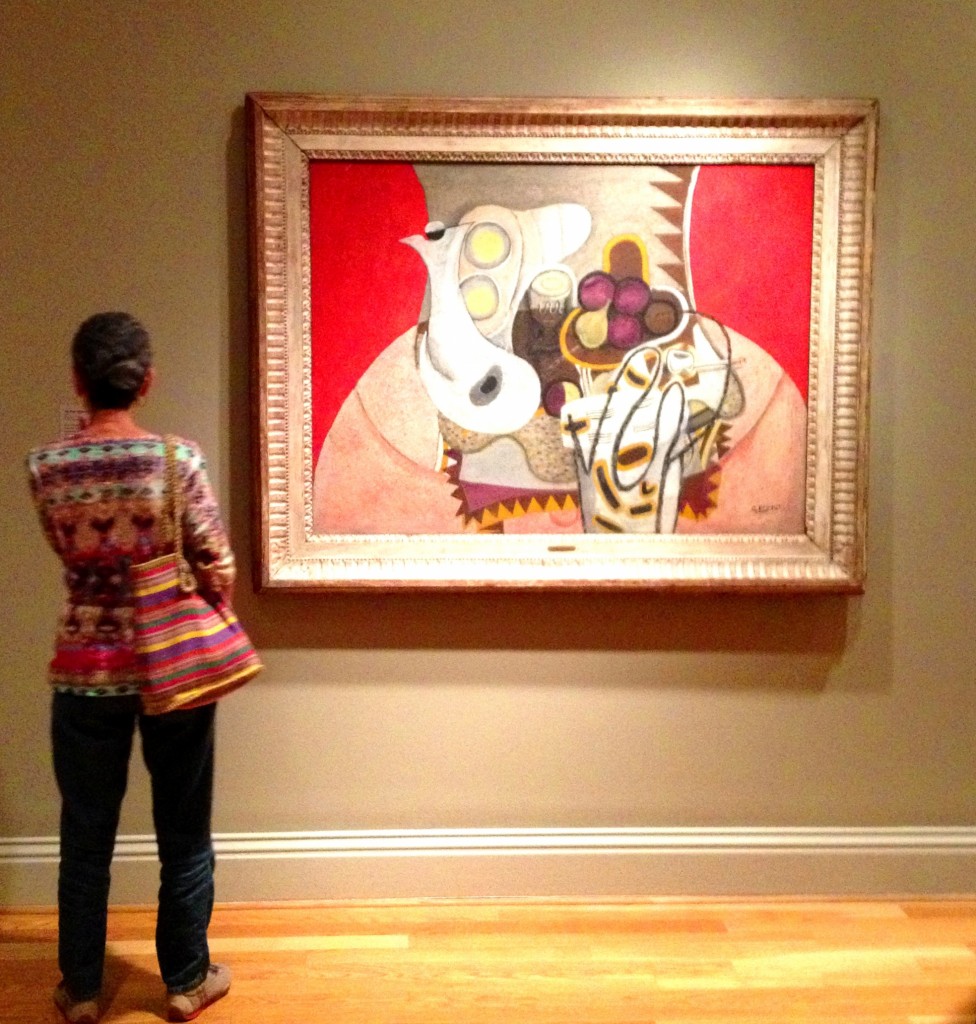 2. To stay flexible. Invariably things go wrong on a trip. No matter how much I plan in advance or how experienced I am at packing, something will go awry. Thank goodness. Some of my best memories come from missteps or surprises along the way. I've learned to plan less and roll with the mood/weather/company of the day more.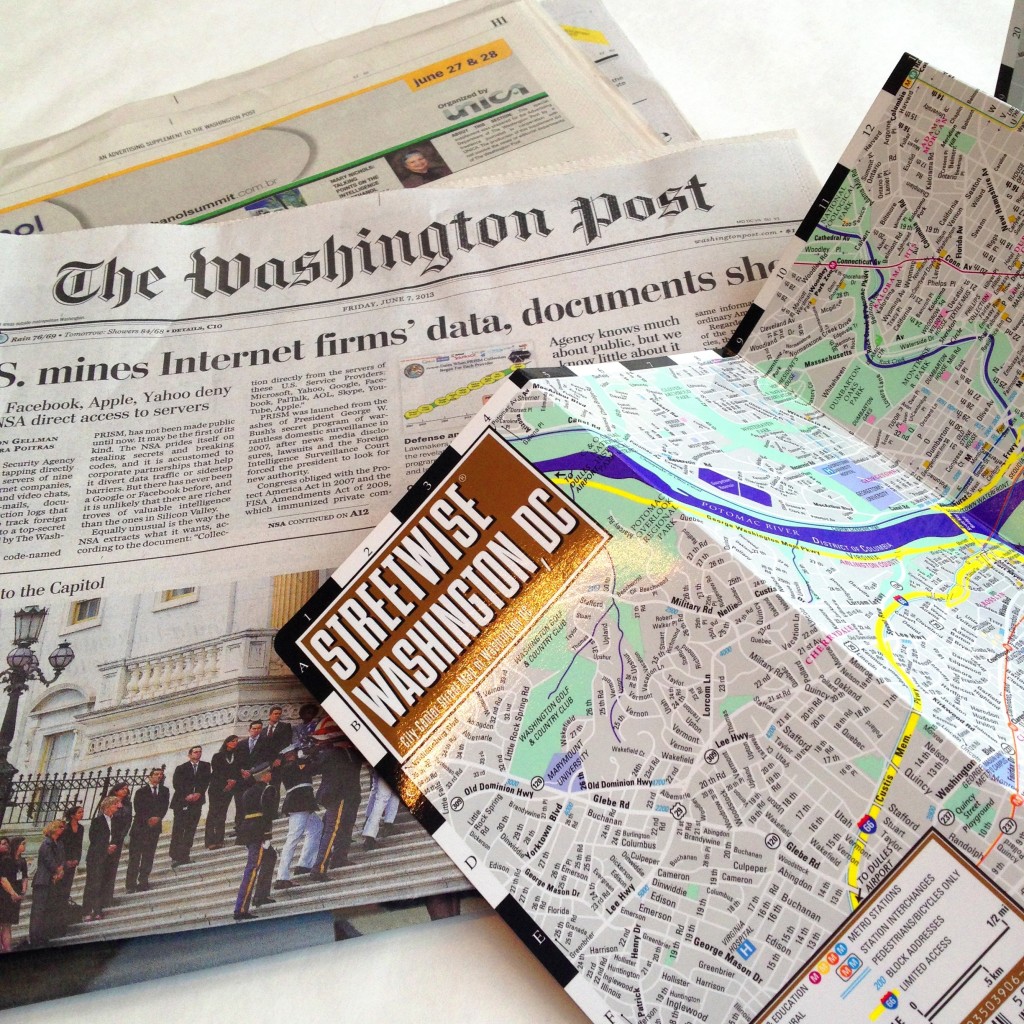 3. To experience something familiar in an unfamiliar setting. Here I am doing my best Esther Williams impression–in the rain!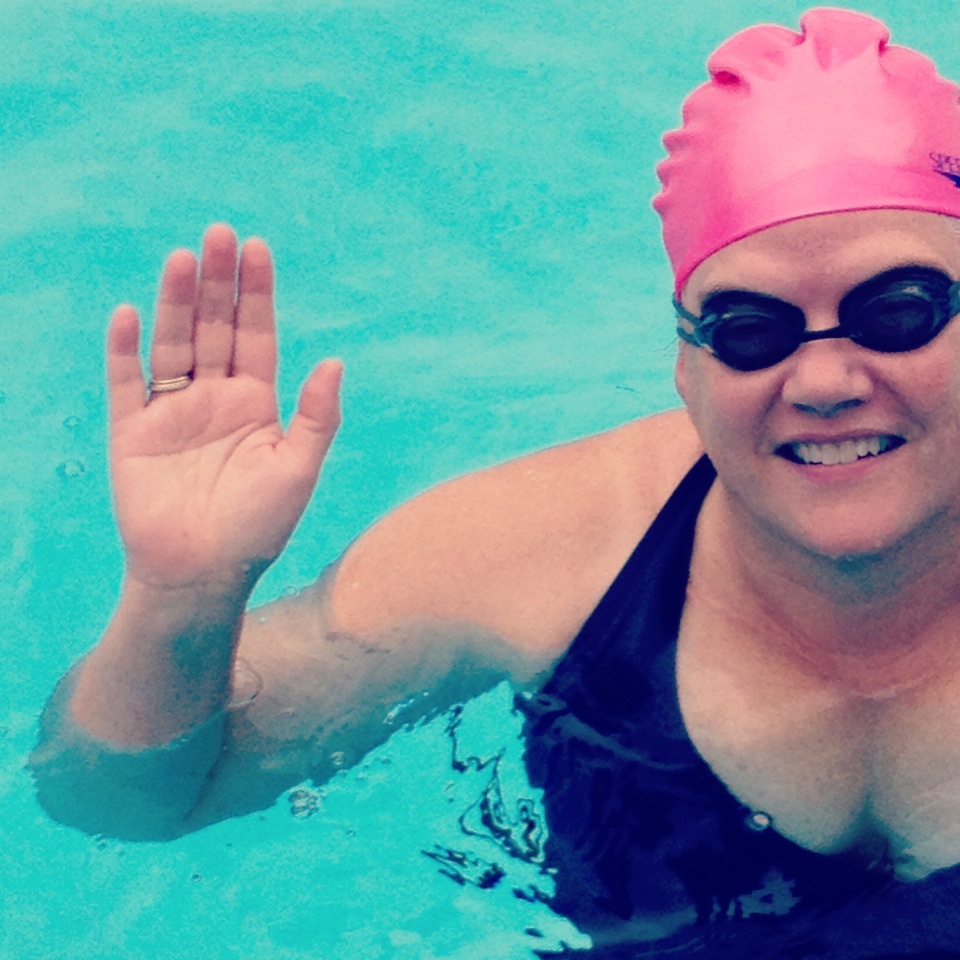 4. To discover new-to-me things. Like the exquisite mosaics at the Cathedral of St. Matthew the Apostle (where JFK's funeral was held.)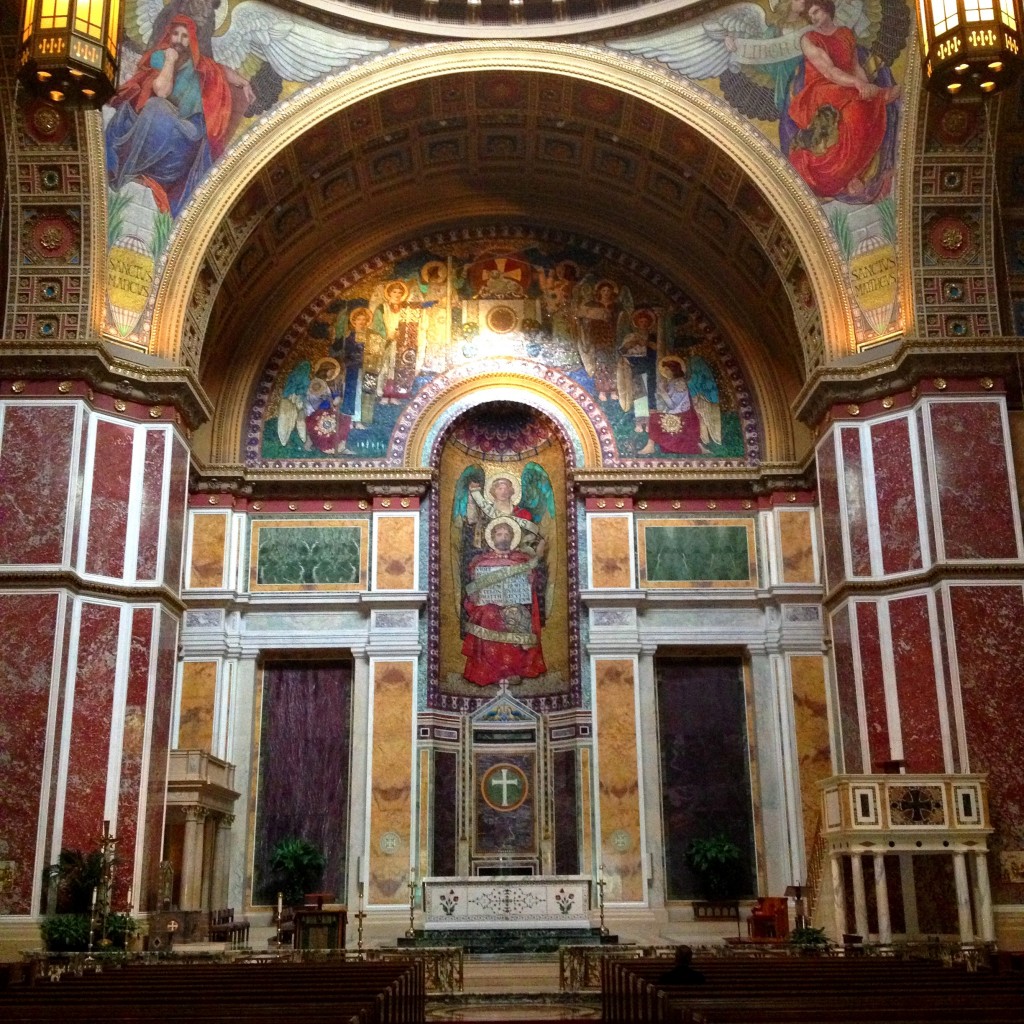 Or the peaceful decor at Zaytinya (try the Baklava soda if you go.)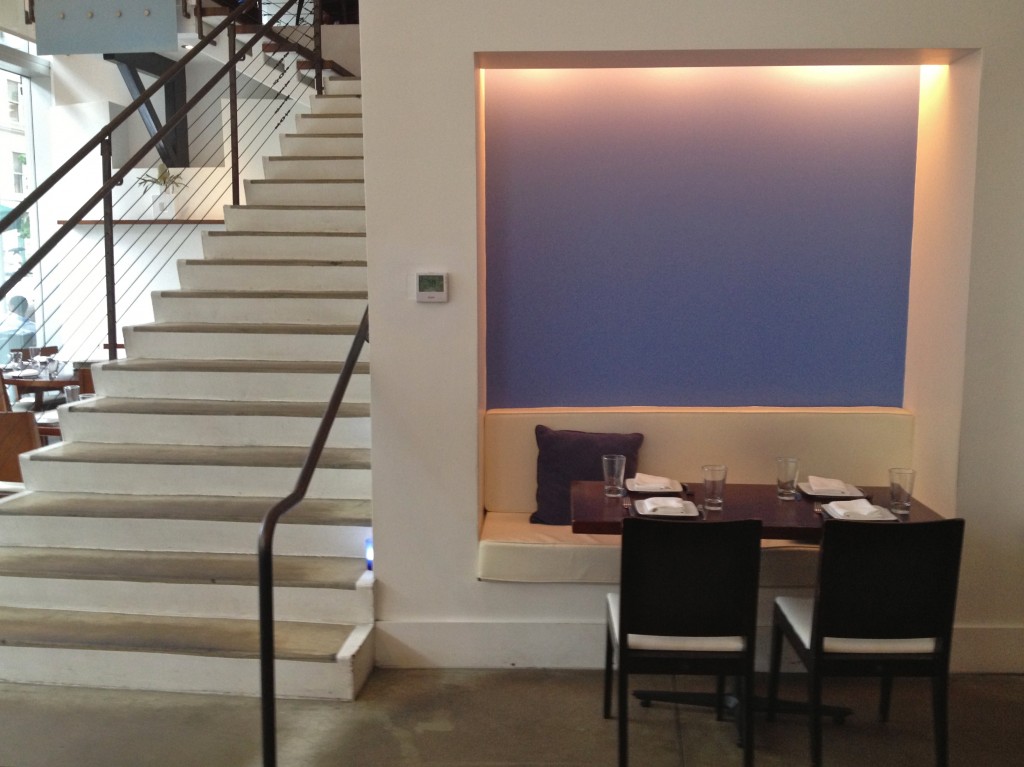 Or the  charming townhouse setting for Looped Yarn Works (new needlework project = favorite souvenir.)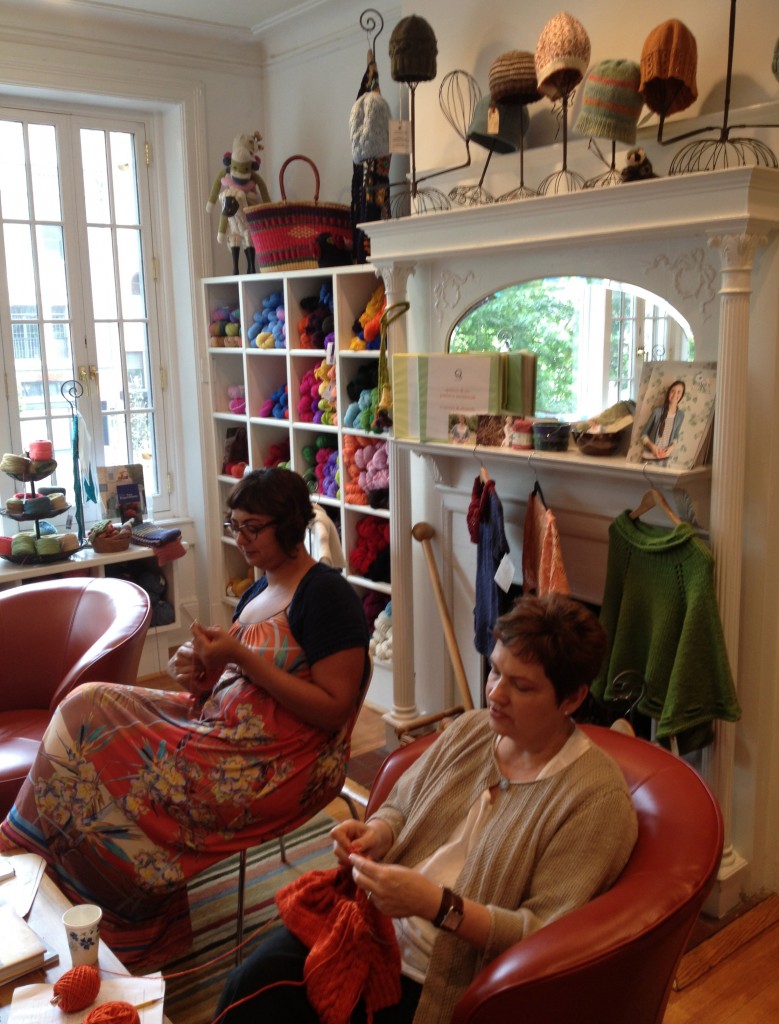 And several museums like the Newseum (here I am checking out the news from home.)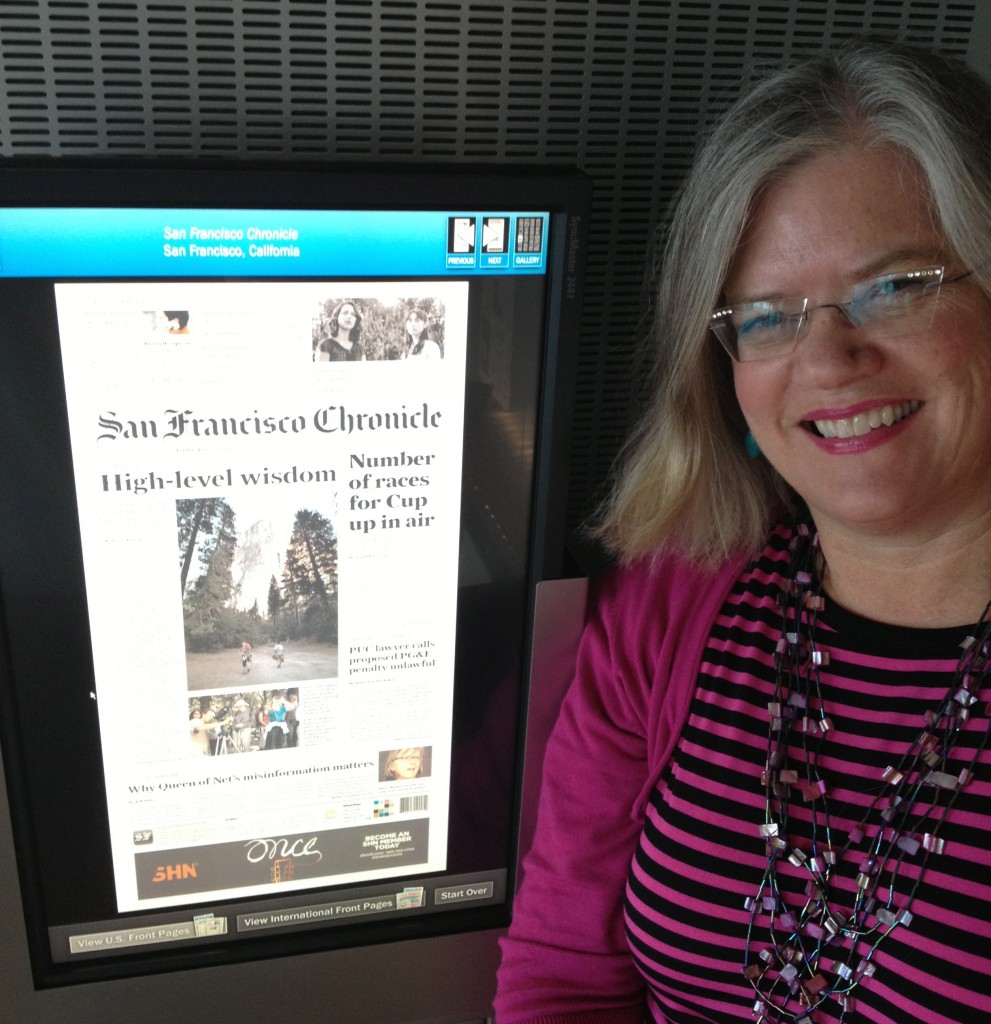 And the National Portrait Gallery (the video screens in my native Idaho–in this large work by Nam June Paik–show bags of potatoes.)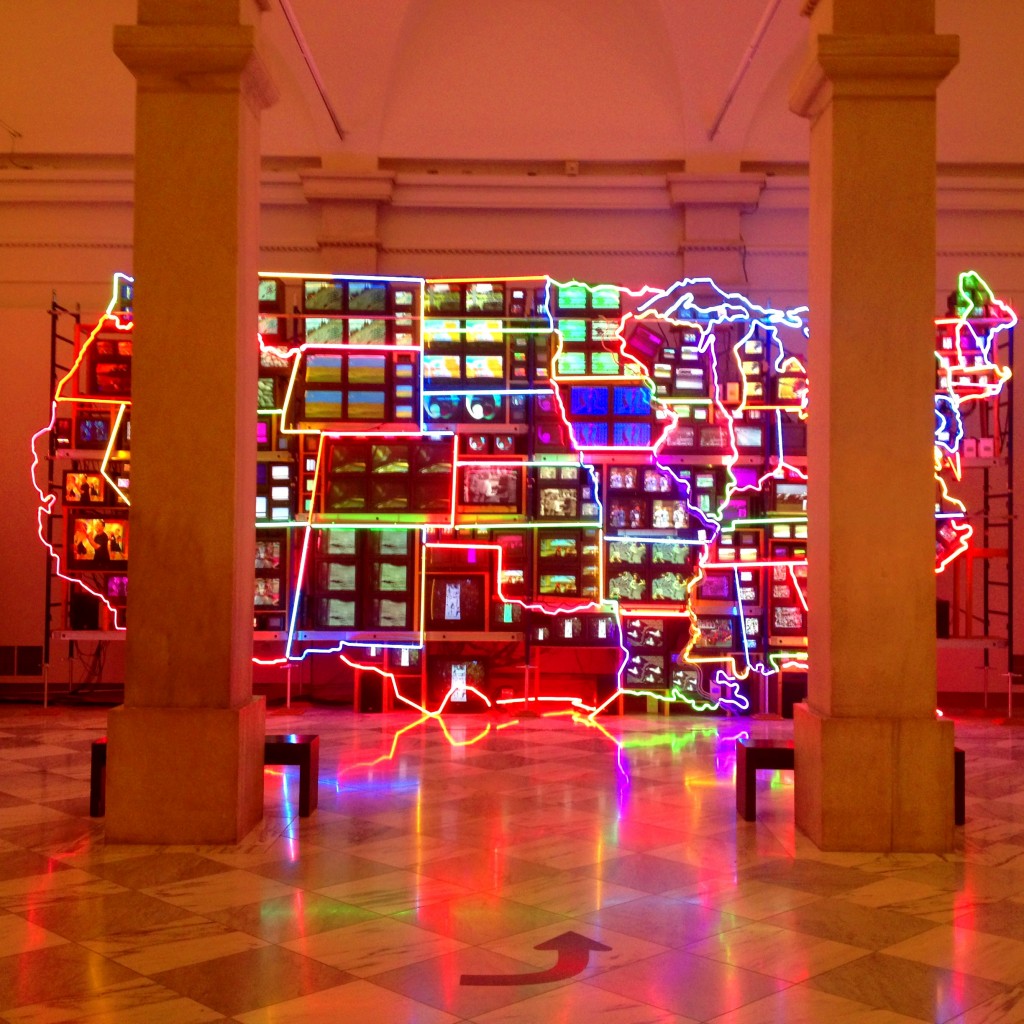 5. To connect the dots. When I'm on the road I'm better able to spot the meaningful patterns in my life and the unexpected juxtapositions elsewhere. Like the shot of these everyday Syrians under siege as I sipped my herbal tea in preparation for another day of peace and (relative) prosperity.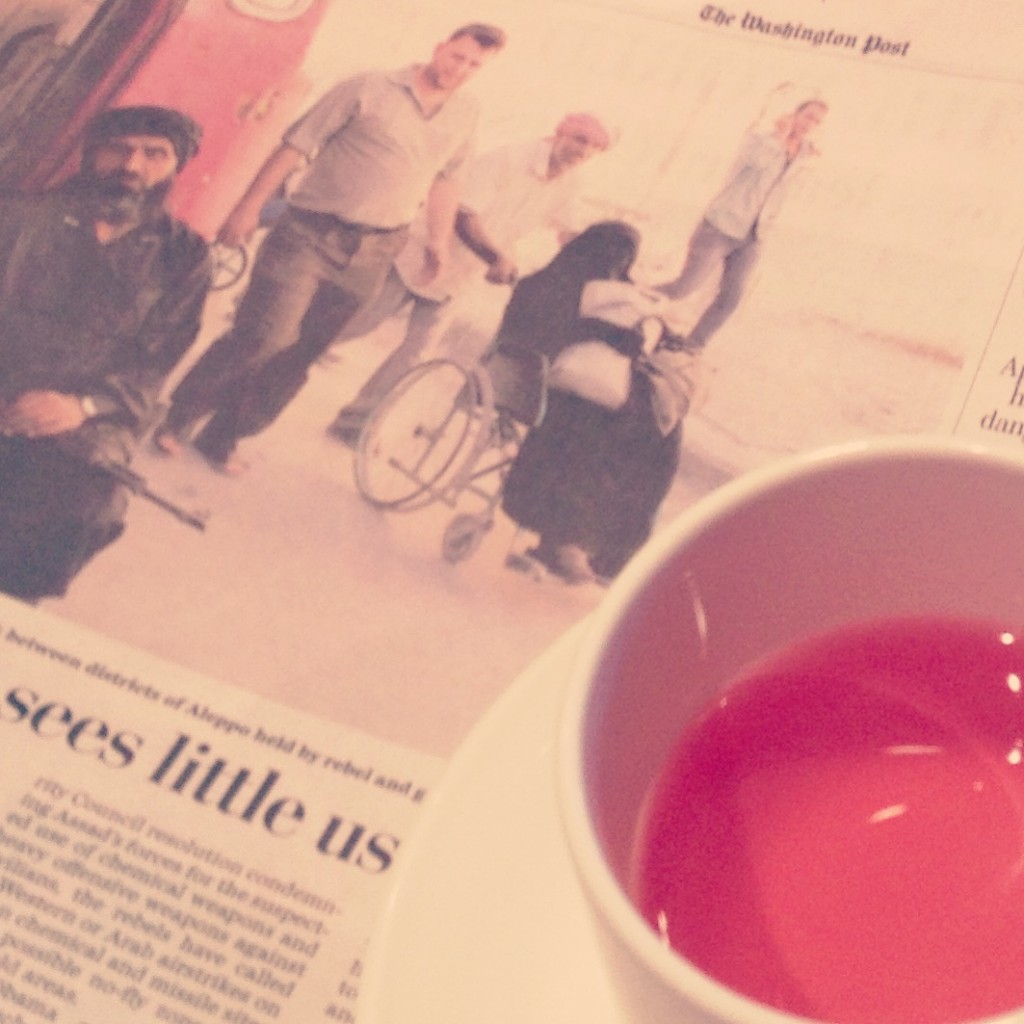 There's nothing like Getting Away from It All to put It All in perspective. Don't you think?