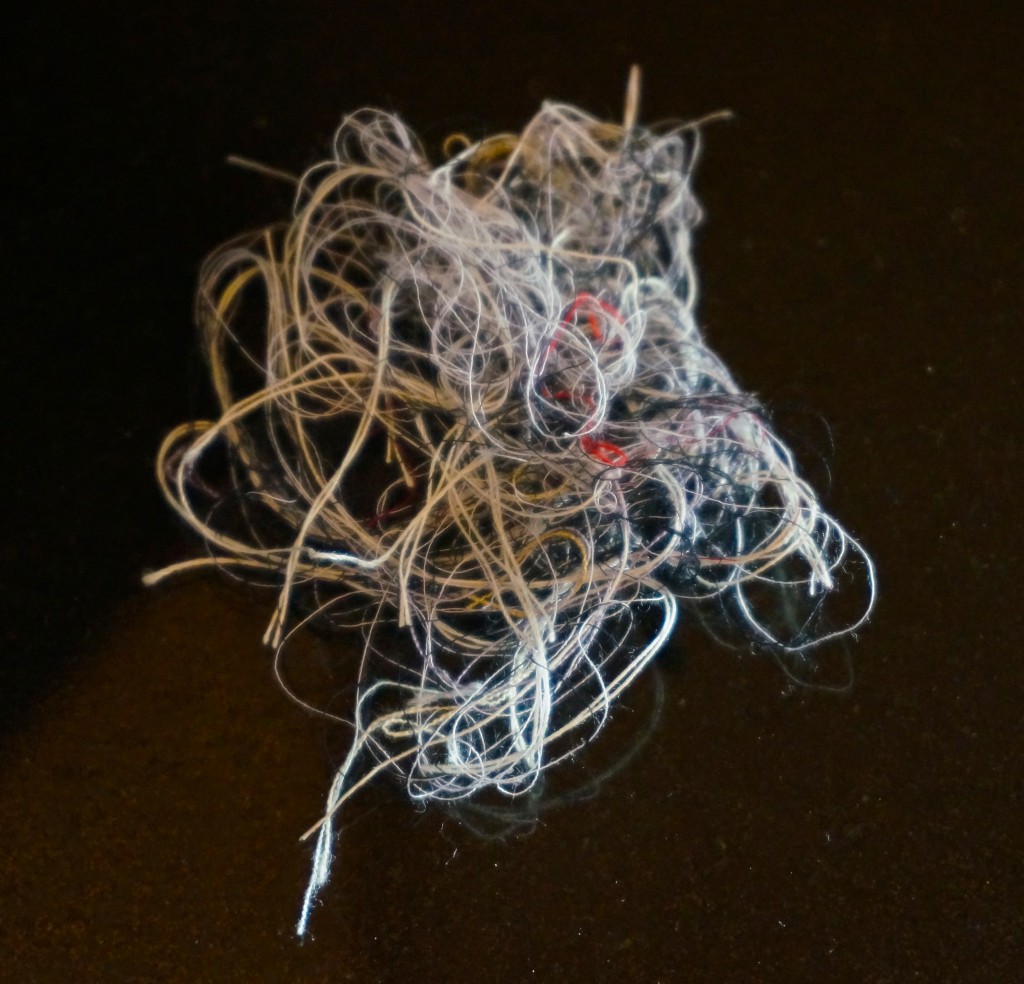 Ever since I finished a ten-years-in-the-making quilt top on Tuesday, I've been happily plucking clipped loose threads off my furniture, clothing—even my hair brush. Now the top (and back) are off to be professionally quilted and I'm savoring the delicious pause between completed and new projects.
I'm also taking a little break from fiction writing because I finished the first draft of my first novel (!) on Monday.  Kind of a milestone week, I'd say.
"Now what?"  friends ask when they hear I actually typed the words THE END.  I tell them I'll write it all over again–starting in a few weeks.  But right now I'm going to take a deep breath and marvel at how all those loose threads of characters and plot points and historical details that have been scattered around my brain for years got gathered into a big, messy ball of a story.
Ta da! And TA DA!
***
After I stopped making up stories and sewing small squares of fabric together this week, I discovered:
Marble madness is everywhere.
Aidlin Darling Design–one of my favorite Bay Area design firms–received a National Design Award from the Smithsonian's Cooper-Hewitt National Design Museum.
Some lovely ballads as well as sea shanties in Sting's The Last Ship.
How novelist Claire Messud celebrated Thanksgiving abroad.
Performance artist Marina Abramovic–perhaps best known for her silent encounters at MOMA in 2010–actually has a lot to say.
Looking ahead—if you're in the San Francisco area, check out the treasures and top-notch presenters starting Thursday at the San Francisco Fall Antiques Show.  You can read more about it in my BANG story here. Should be a fun, fabulous event!
Happy Weekend All!