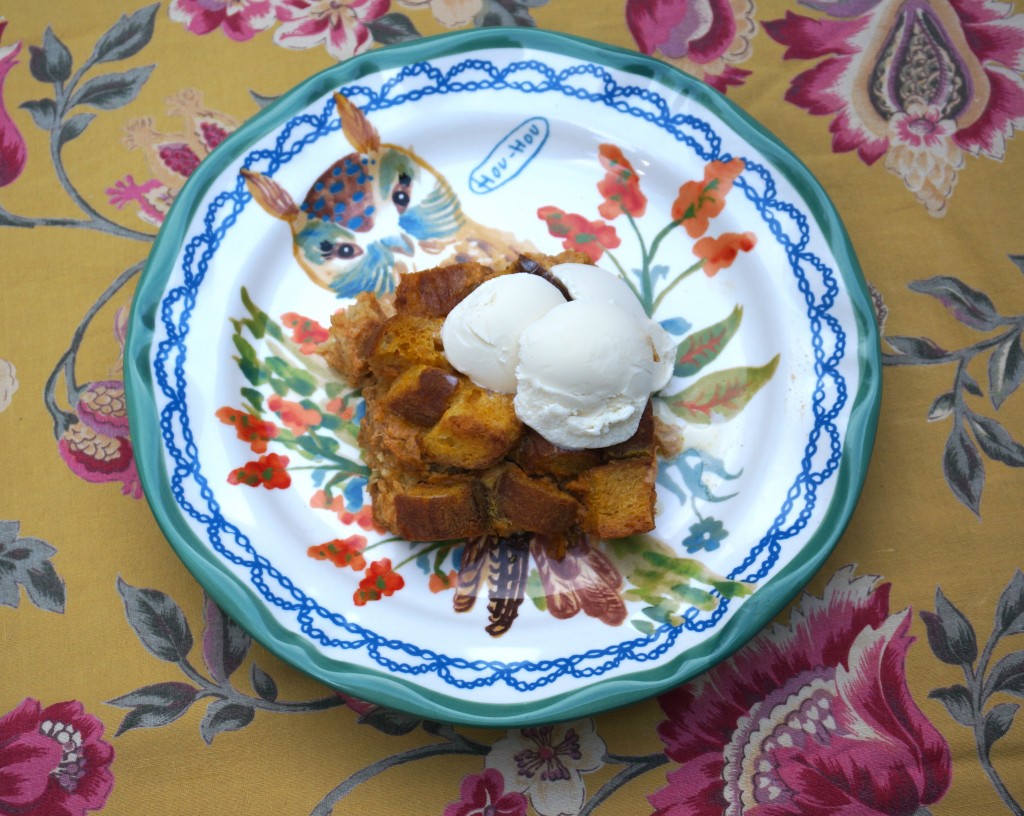 On the day my keys went missing I tried out two hearty fall recipes.  The first was a savory panade made from layers of buttered cabbage and rye bread and gruyere cheese.  It's a dish meant for Swiss peasant farmers or snowboarders or anyone coming in from the cold.  The second was a bread pudding made with a baguette and some pumpkin-infused custard.  It's meant for everyone.
Serve this menu as a Thanksgiving teaser.  Your dinner table companions will be very grateful.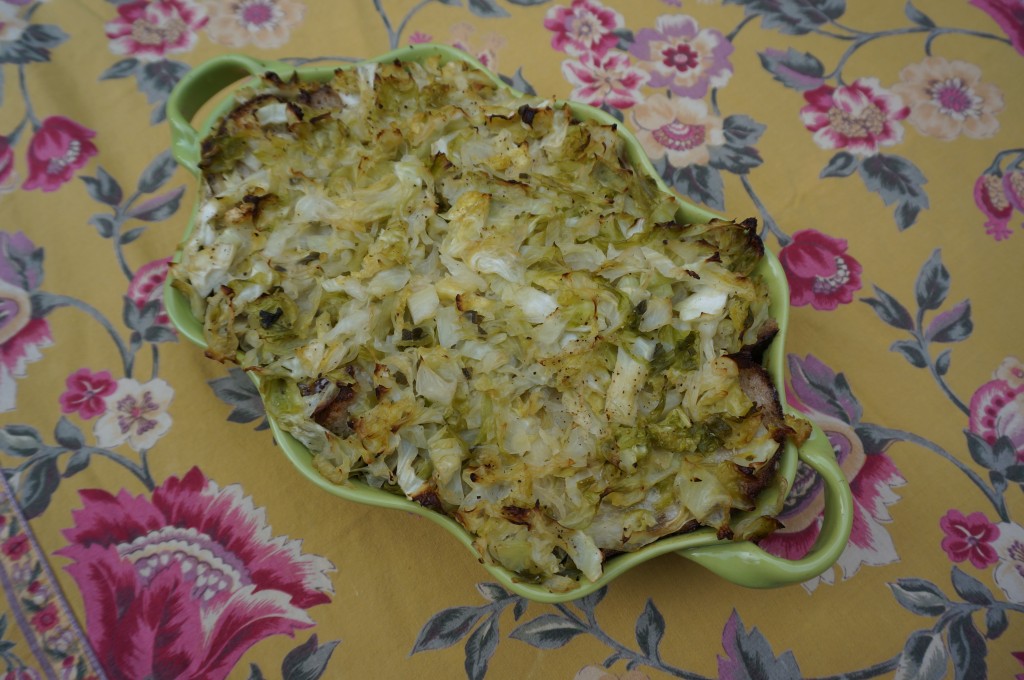 Cabbage Panade (from Deborah Madison's "Vegetable Literacy")
Serves 4-6
1 clover garlic and butter, for the gratin dish
3 tablespoons butter
1 onion, thinly sliced
1/2 teaspoon juniper berries, crushed
2 tablespoons coarsely chopped sage leaves
About 2 pounds Savoy or smooth green cabbage, quartered and cut into ribbons 1/2 inch wide
3 to 4 cups garlic stock*
Sea salt and freshly ground pepper
4 slices strong-textured dark or light rye bread
1 cup grated Swiss, Gruyere, or more delicate Teleme cheese
*To make garlic stock – simmer 5 cups water with 6 cloves garlic,
12 fresh sage leaves, and 1 bay leaf for 25 minutes, then strain.
Melt the 3 tablespoons butter in a wide skillet over medium heat.  Add the onion, juniper, and sage and cook, stirring occasionally, until the onion begins to brown, about 10 minutes.  Add the cabbage and 1/2 cup of the stock, season with 1 teaspoon salt, and cook until the cabbage is tender, about 20 minutes.  When it is done, taste for salt and season with pepper.
Place half of the cabbage in the prepared dish.  Cover it with the bread and the cheese, then with the remaining cabbage.  Pour over the remaining stock.
Bake until bubbling and the edges of the cabbage leaves are attractively browned, about 45 minutes.  Spoon the bread and cabbage into soup plates, then pour any juices remaining in the gratin dish around each serving.
Pumpkin Bread Pudding (from Gourmet Today, edited by Ruth Reichl)
Serves 6
1 cup heavy cream
1/2 cup whole milk
3/4 canned solid-pack pumpkin (not pumpkin pie filling)
1/2 cup sugar
2 large eggs
1 large egg yolk
1/4 teaspoon salt
1/2 teaspoon ground cinnamon
1/4 teaspoon ground ginger
1/8 teaspoon ground allspice
Pinch of ground cloves
5 cups cubed (1 inch day-old baguette or crusty bread
3/4 stick (6 tablespoons) unsalted butter, melted
Put a rack in middle of oven and preheat oven to 350 degrees.
Whisk together cream, milk, pumpkin, sugar, eggs, yolk, salt, and spices in a bowl.
Toss bread cubes with butter in a large bowl, then add pumpkin mixture and toss to coat.  Spread in an ungreased 8-inch square baking dish and bake until custard is set, 25 to 30 minutes.
Serve warm or at room temperature.