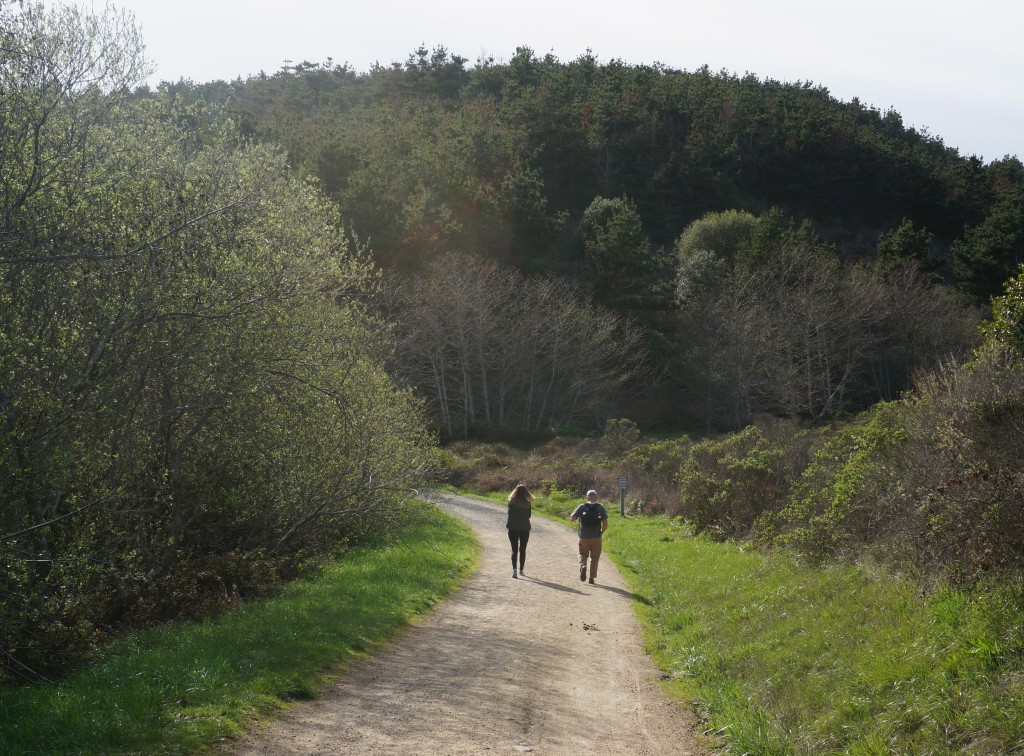 Reading this essay about a woman asking for a better table when given a crummy one made me think about a recent failed attempt at being more forceful.
Claire was in town from the frigid East and wanted to spend every minute of the weekend out in the sun.  So we drove over to Point Reyes Station intending to hike out to the beach after stopping for lunch at Osteria Stellina.
The meal was great but the service was so-so.  Over the course of an hour we had three different attendants, all pleasant but often out of sync with what was going on at our table. Food came out erratically, two different waiters asked us multiple times whether we were done when there was still clearly food on our plates and then they both abandoned us once the plates were removed. No one checked to see if we wanted dessert or even bothered to bring us the bill.  Finally, anxious to get on our hike, I flagged down a waiter asking to see the dessert menu.
The hostess then showed up with the check but no dessert menu.  So I asked her to bring one.  And then I snapped.
"We need some attention," I said sharply.  "We're tired of being ignored."
She scurried to get a menu and kept her eyes on her notepad as she took our final order.  Feeling like I'd made a stronger statement than I'd intended I ordered a dessert I didn't want.
"That wasn't like you," said M.J. as he helped me finish off the (admittedly very good) blueberry ice cream and oatmeal cookie sandwich.
"I know," I said. "But it was just one thing after another with the service and I felt like I needed to let someone know."
That "someone" probably couldn't do a thing about the wait staff confusion and I left wishing I'd acted differently–just requested the dessert menu (again) without adding the extra cry for justice at the end. Have you ever tried to be forceful and ended up feeling foolish?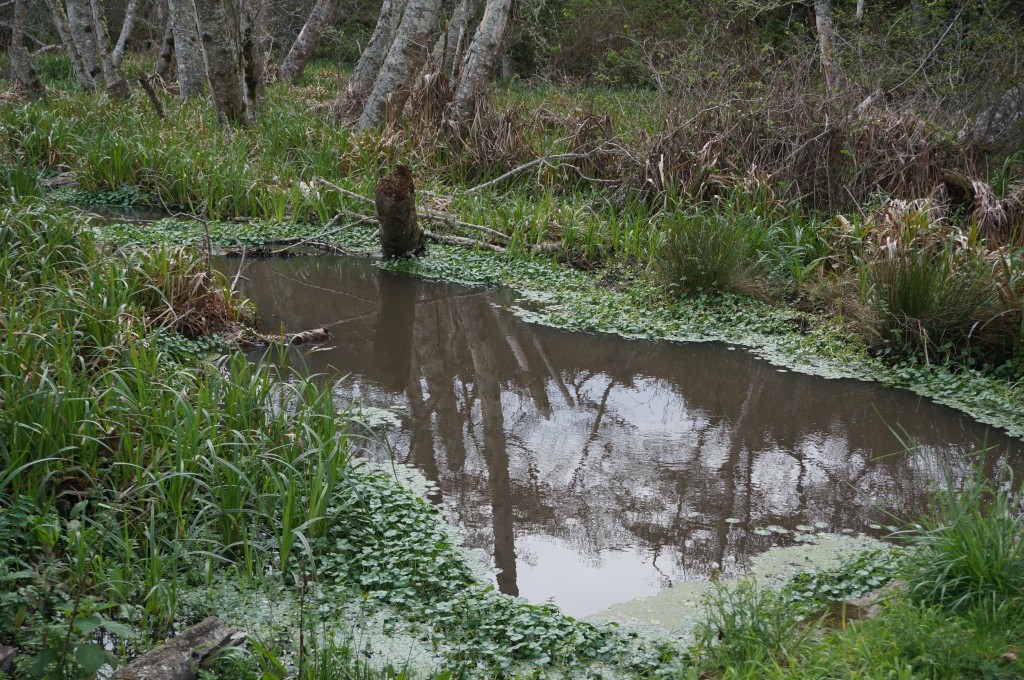 Here are some other things that had me all excited this week:
Though Mardis Gras is past, you could still make up this tasty King Cake recipe and decorate it with green for St. Patrick's Day or pastels for Easter. I liked both versions of the recipe but had a slight preference for the cream cheese raspberry.
Other St. Paddy's ideas include this Shamrock Money Cake  and a tried-and-true version of Irish Soda Bread.
One family tries to go zero-waste.  Could you?
I'm thinking these would help keep my herbs in line.
Did you know we're all reading the equivalent of a novel a day?
How personal rituals can help us cope with grief.
They're just like us! Fashion folk loot the aisles at Chanel.

Happy Weekend All!