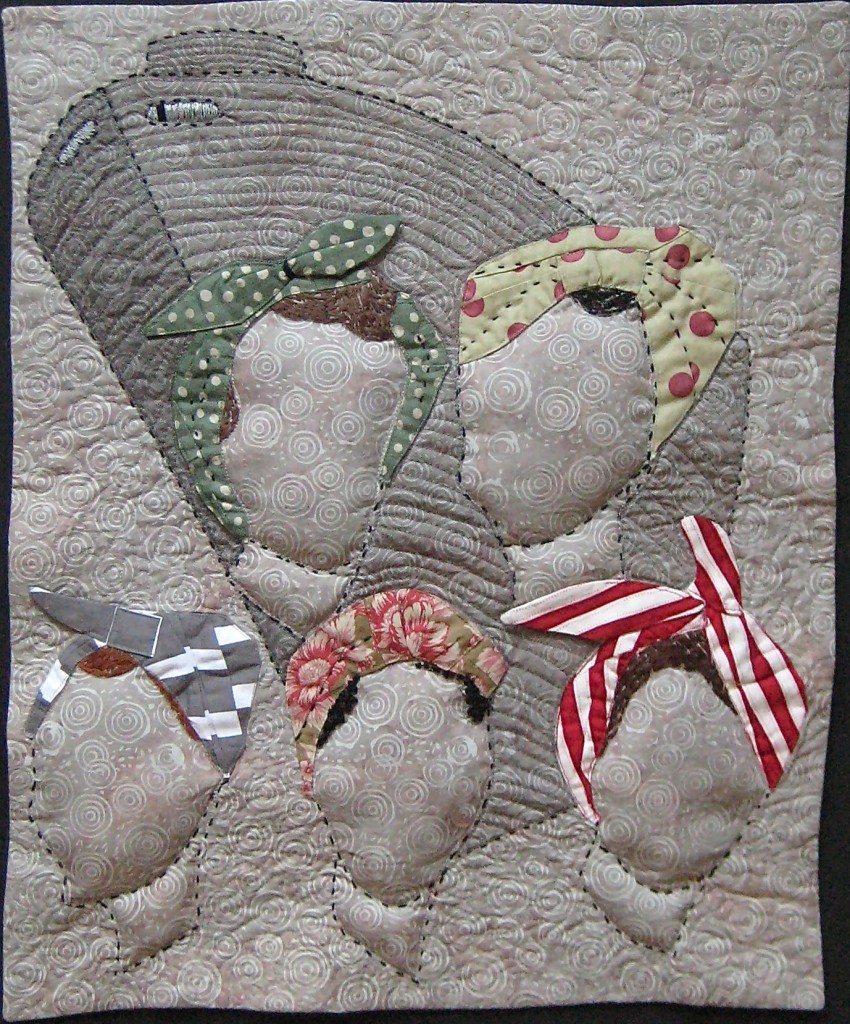 Quilts are more than bedcoverings, they're also works of art. Marie Strait, President of the Board of Directors for the San Jose Museum of Quilts & Textiles recently told me that "quiltmaking has always been a way for women to practice art while doing something practical."
Strait, an avid quilter and quilting teacher, was one of the jurors for a "quilt challenge" that generated 30 quilts inspired by things that happened here on the Home Front during World War II. The quilts will be on display at "Voices in Cloth 2014," a large quilt show happening this weekend (March 22-23) at the Craneway Pavilion on the Richmond Marina.
"These quilts use the quiltmakers' local perspective to focus on a piece of history that happened right here in our own back yard," says Strait. "That's what makes them so interesting."
For example, Susan Zimmerman focused on the famous Rosies—women who joined the workforce at the Richmond Shipyards when the men went off to war, (above). Marian Sousa, 88 and a real-life Rosie, created her first quilt (below) to replicate some of the ship blueprints she drafted during the war.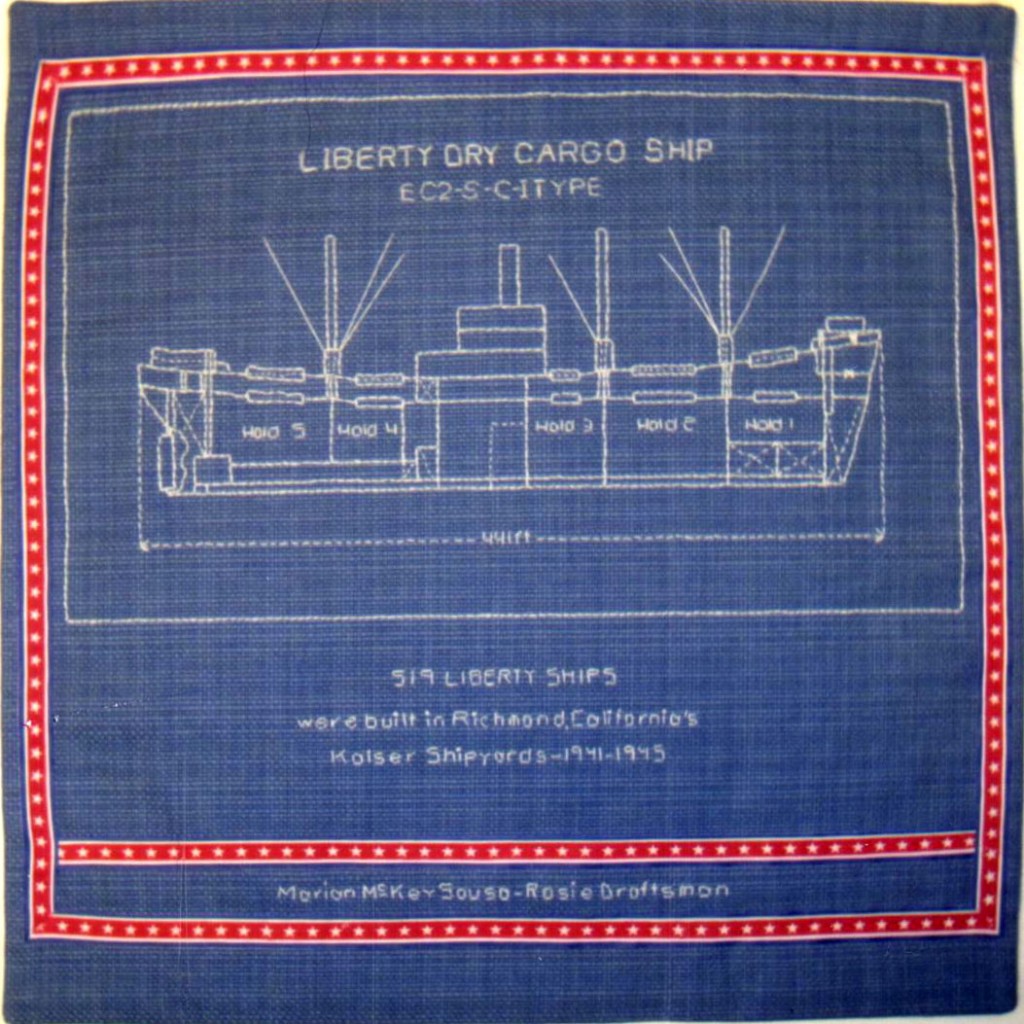 Jeannie Low stitched up a Liberty Ship and named it Leon Chooey after her father who was a welder in the shipyards.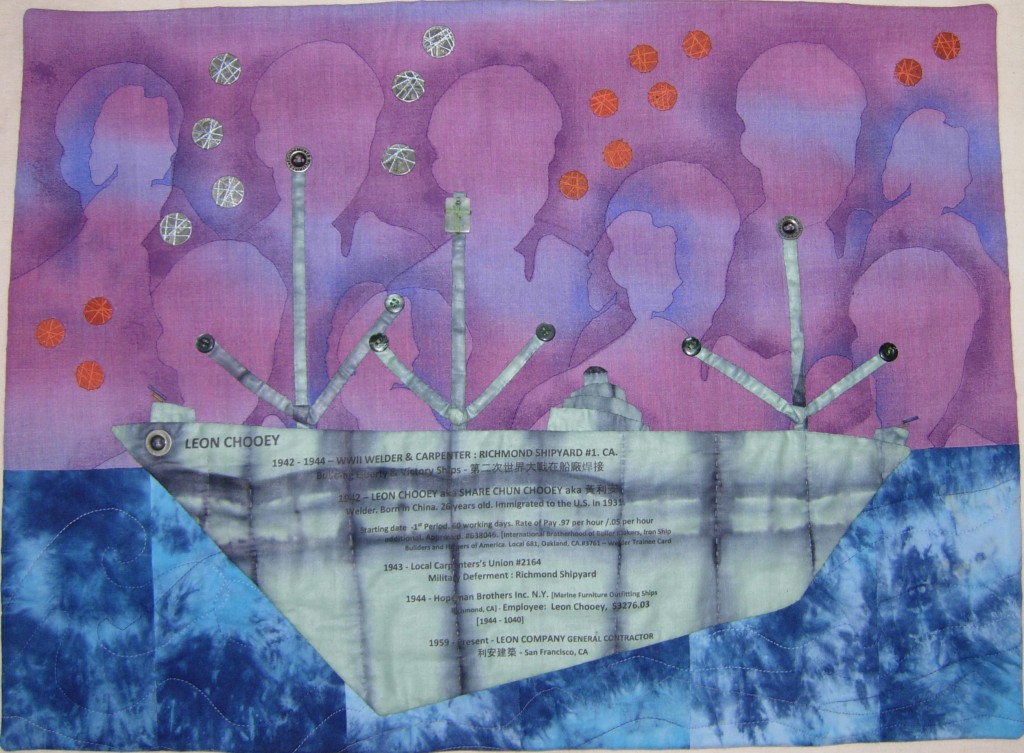 Nancy Brown incorporated letters her father sent from the field, including one where he said he was dreaming of the sweet peas in their garden at home.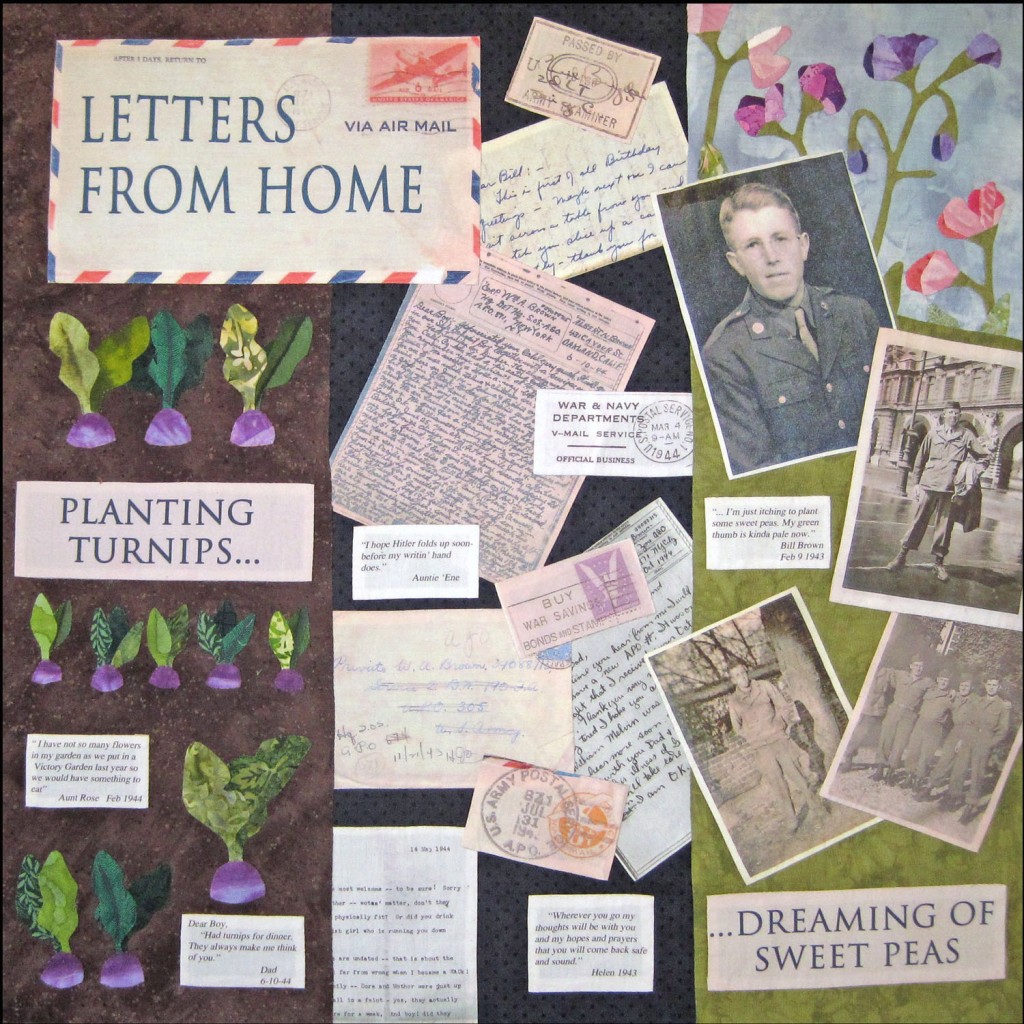 Cindy Cossen used the Richmond Ford Plant, now the Craneway Pavilion where the show will be held, as a backdrop for a jeep filled with magazines gathered to be shipped to the troops.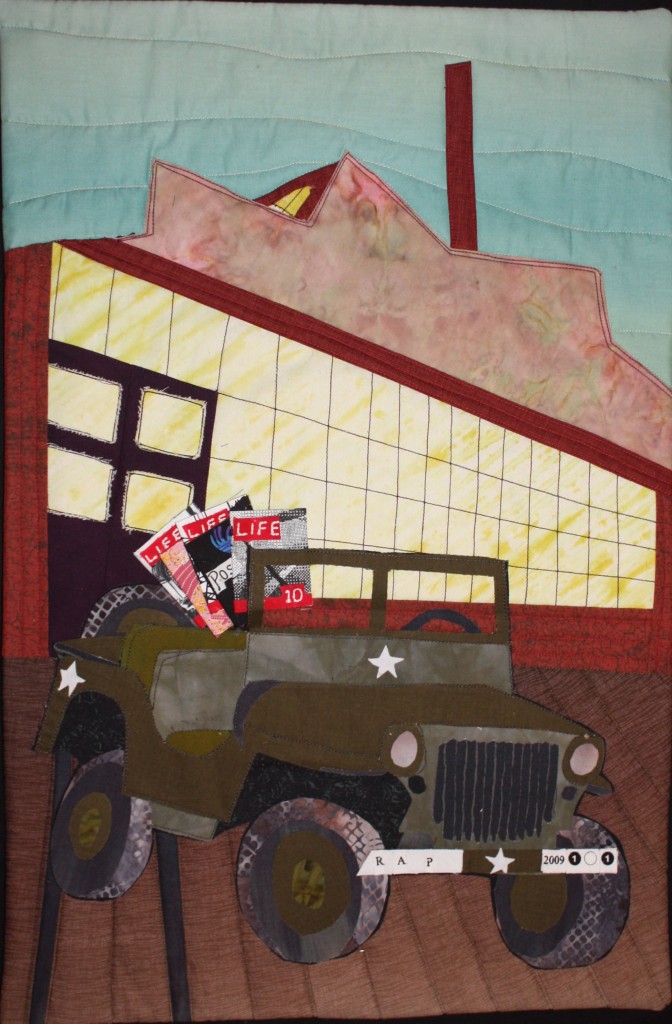 Giny Dixon celebrated the Women's Baseball League.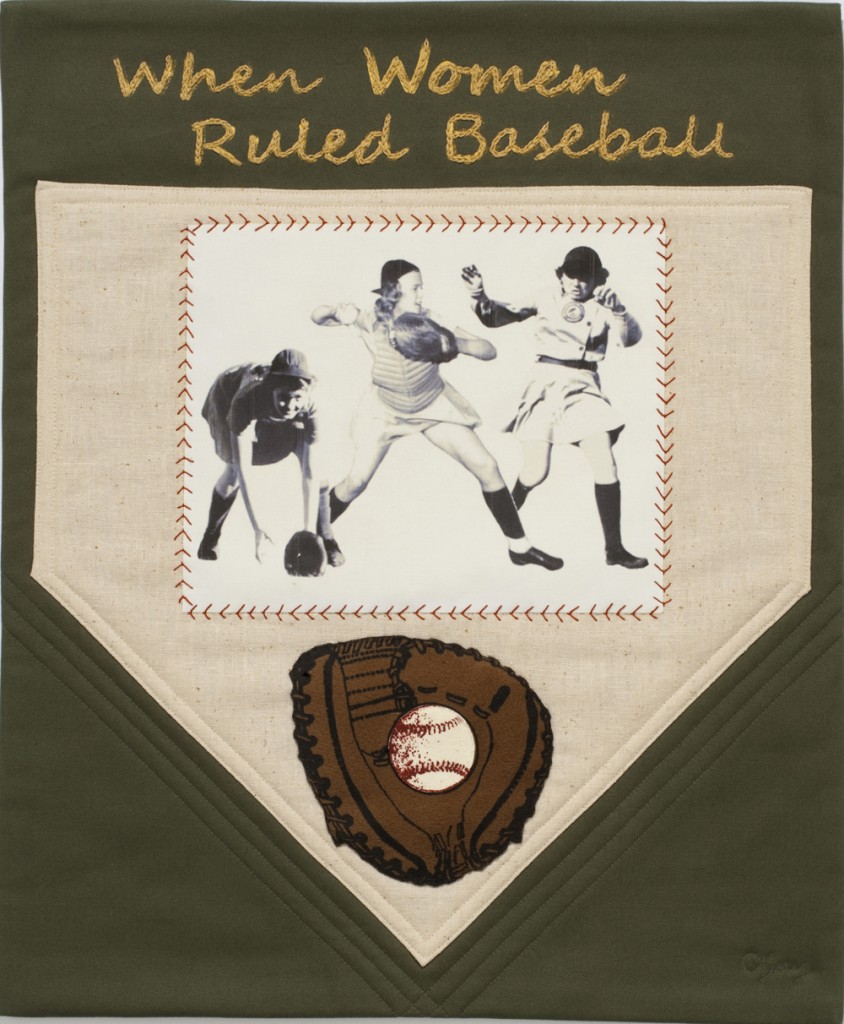 Barbara Davis created a haunting image of a Japanese American farmer forced to leave his fields when sent to an internment camp.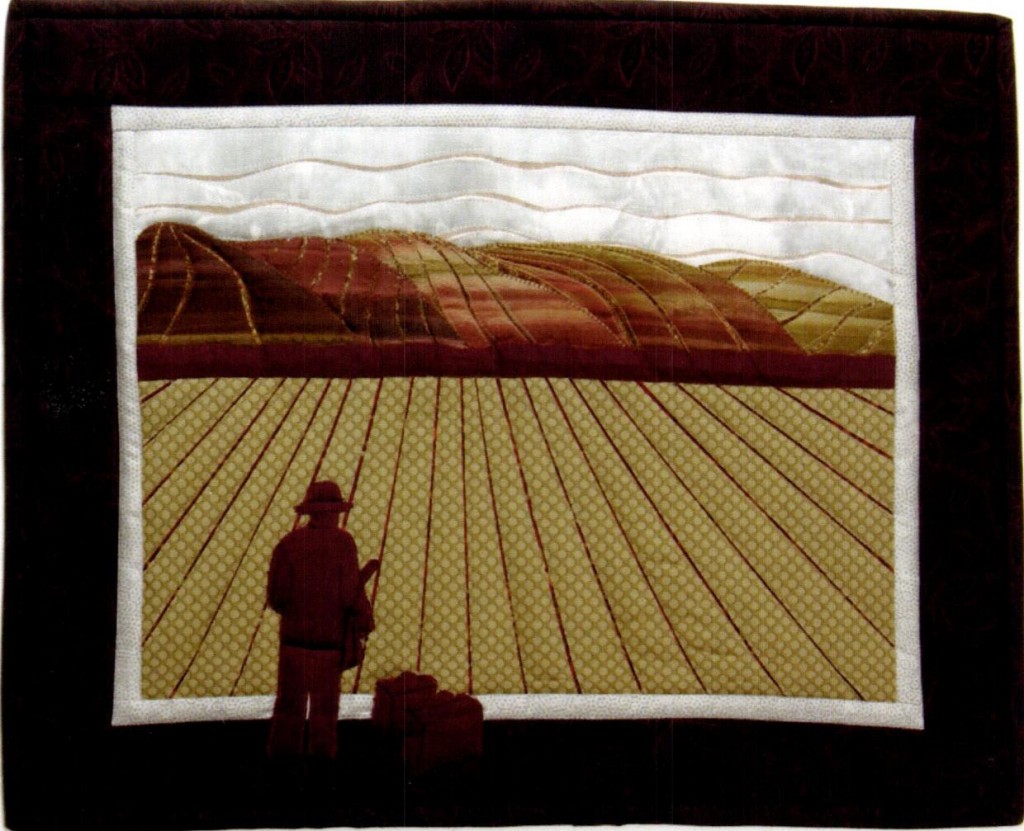 Read more about these Home Front quilts in my BANG story here.  And if you live in the Bay Area and would like to attend the show, the organizers have sent me a pair of tickets to offer to a reader.  Just leave a comment about why you are interesting in quilting or share a family story from the Home Front period and I'll draw a lucky winner (on St. Patrick's Day, no less!)