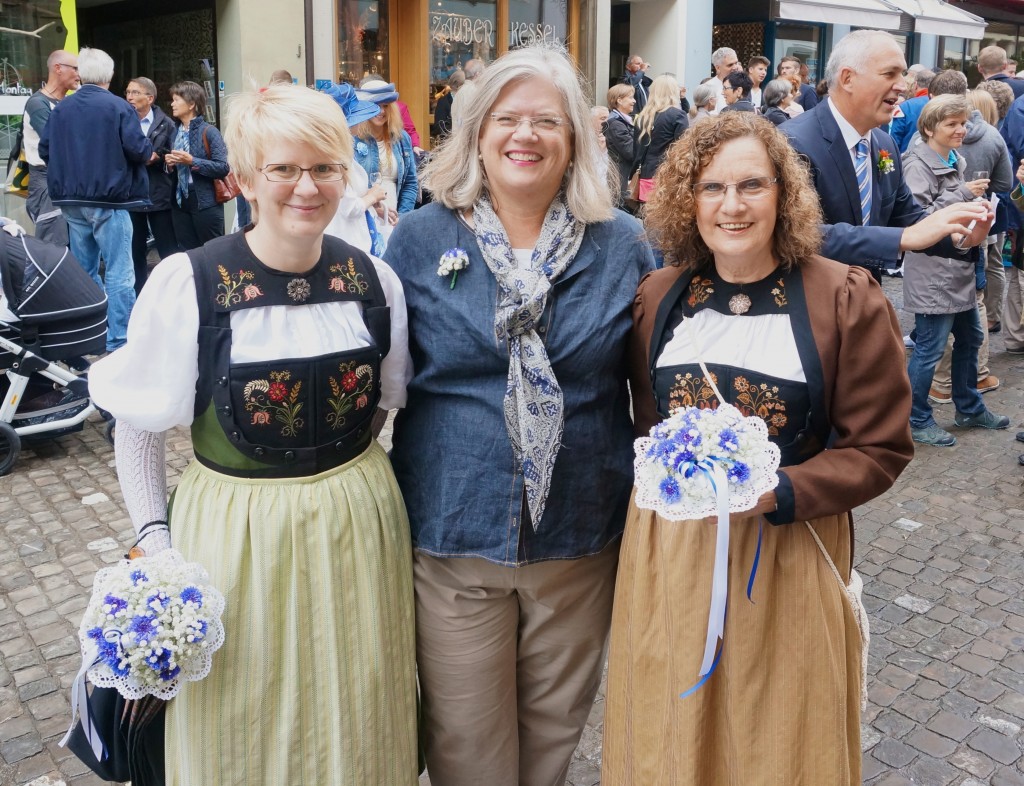 There's nothing like two weeks on the road to turn doing the laundry into an absolute pleasure. Not that I didn't have a wonderful time abroad, but it's great to be home with a closet full of clean clothes. I have lots to share from my travels, but thought I'd start with a follow-up post on my travel wardrobe.
Overall, I'd give the Switzerland/Germany packing list high marks.  The clothes fit the demands of the climate (rainy cool to muggy hot) and activities (mostly casual with an occasional dressy dinner out and a Sunday morning church stop) just fine.  I felt comfortable and didn't get too bored with what I'd brought, though there were some pieces that were little used and maybe didn't justify the space they took up in my carry-on luggage. For example, the green linen shirt/jacket only came out once because I always had my grey trench as an outer layer  on the rainy half of the trip so a lighter sweater underneath was preferable.
The blue linen jacket, however, saw more use than I expected.  Most of my time in Switzerland was spent in a small suburb of Zurich where the opening scenes of my novel take place.  I wanted to go to Lenzburg this time of year because the Jugendfest (Children's Festival) happens now and I figured I'd see some historic costumes and celebrations that might prove helpful as I work on the second draft of the book, which is set in the late 19th century.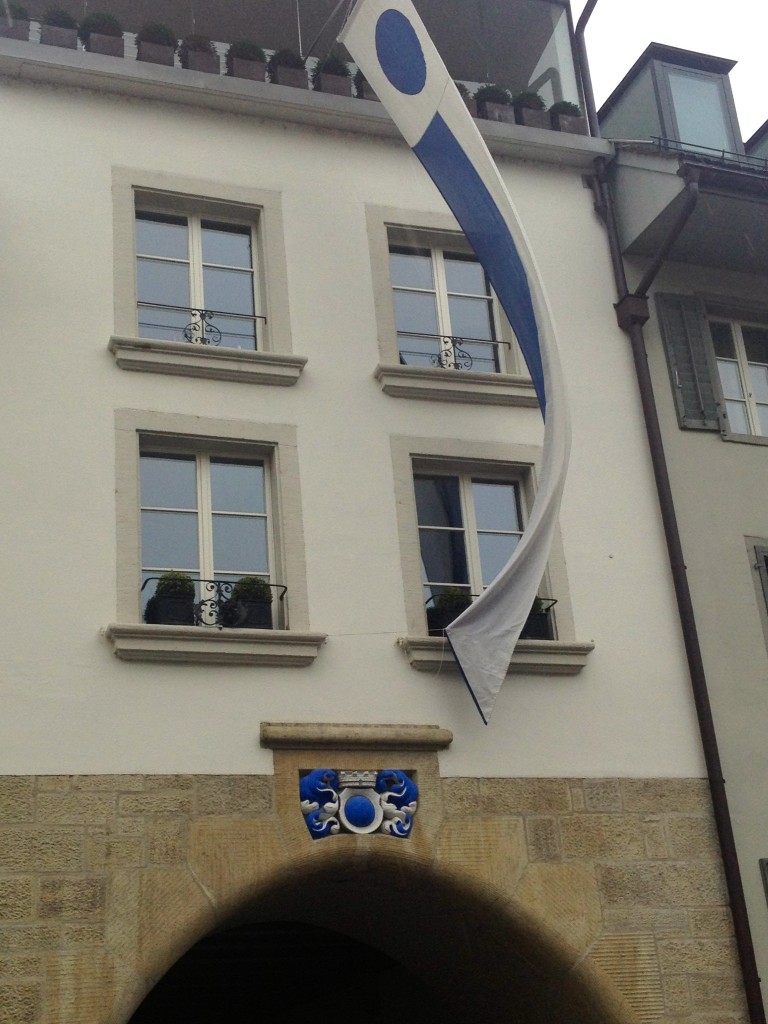 I didn't realize until I got there that the town's symbol is a cornflower blue sphere and that most people attending the many activities wear some form of blue.  Check out these great azure hats: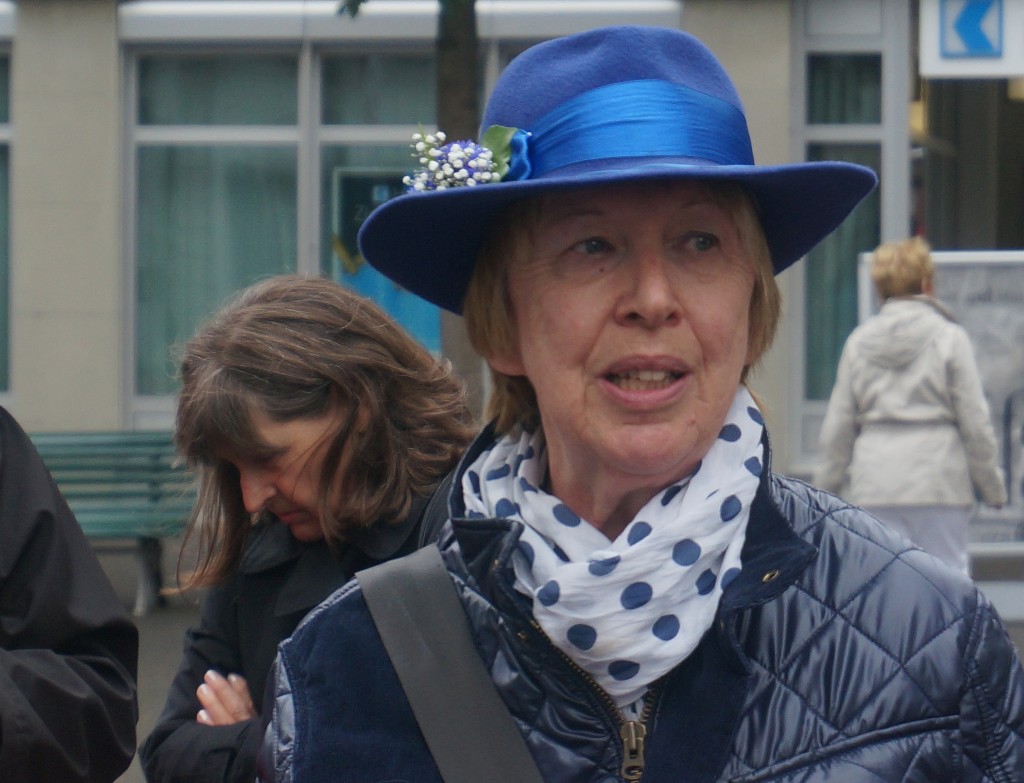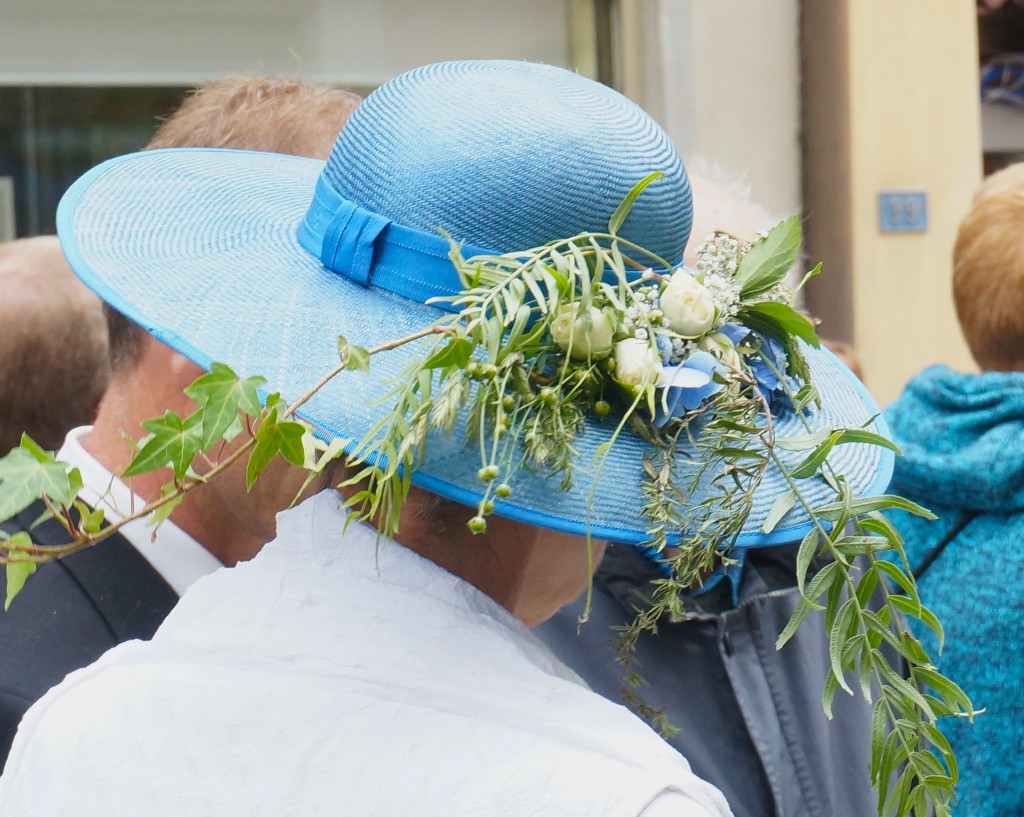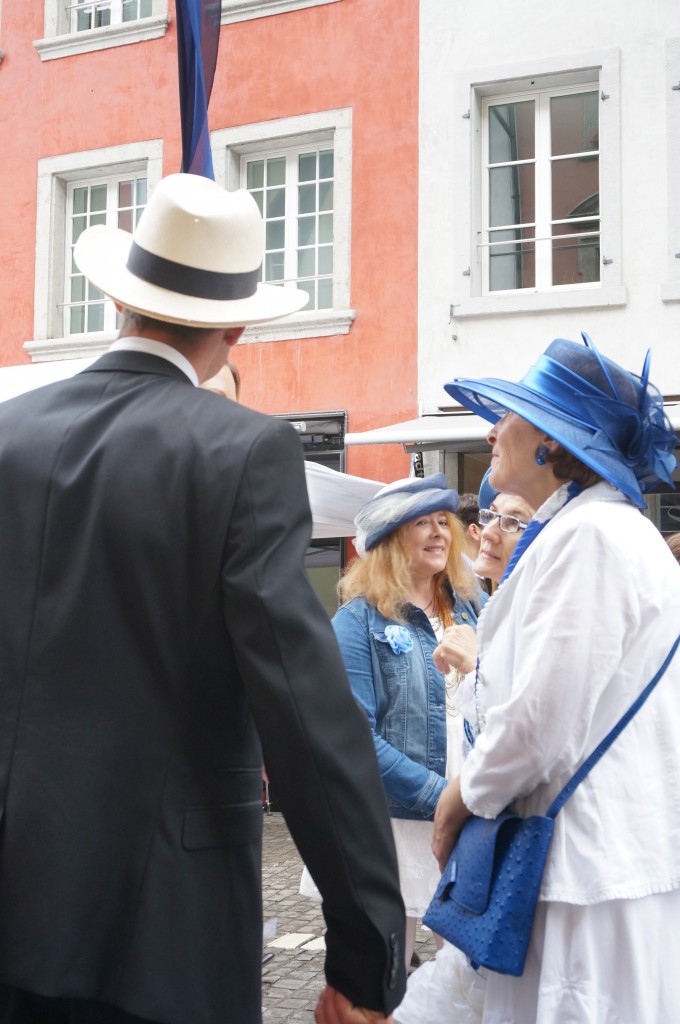 Since I didn't pack (or own) a blue chapeau, I was happy I had a blue jacket with me, even if the color was a little more subdued. I supplemented with blue and white accessories found on the main square–a boutonniere from a charming flower shop and a scarf I found in an antique store–and felt appropriately festive.  Here I am wearing the jacket while chatting with two women about their traditional costumes.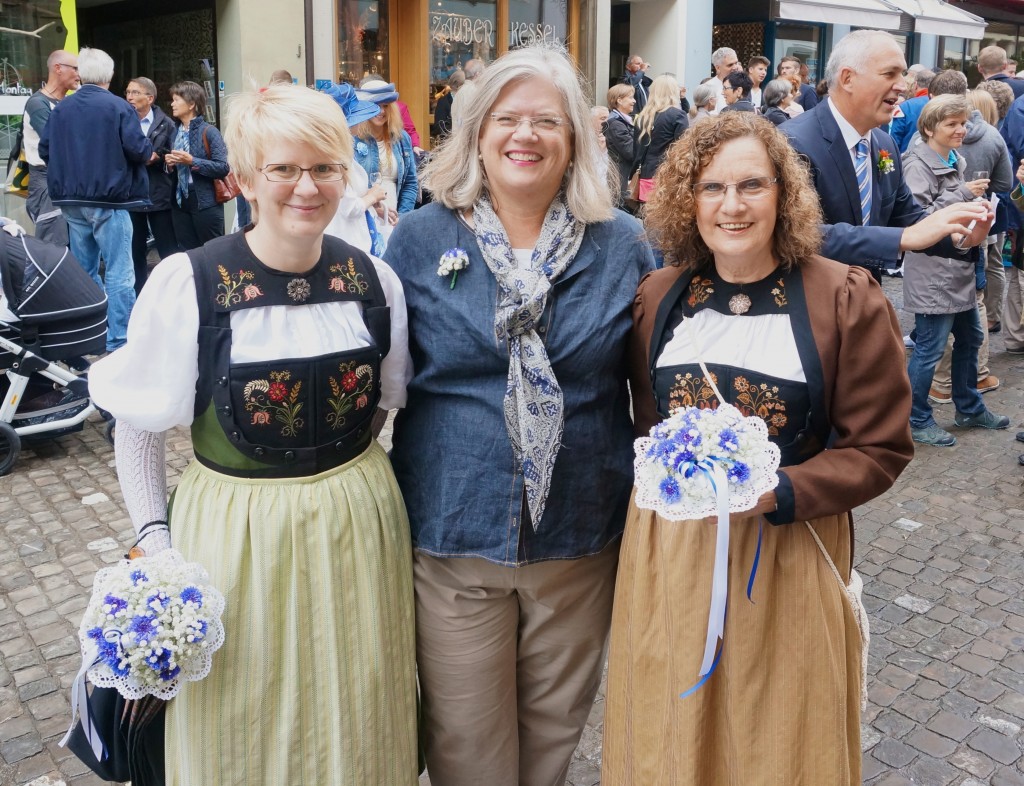 The jacket also came in handy for a nice dinner out in Heidelberg with my son and my niece and her husband who are working there.  It was just the right weight for a warmish evening on the Neckar River.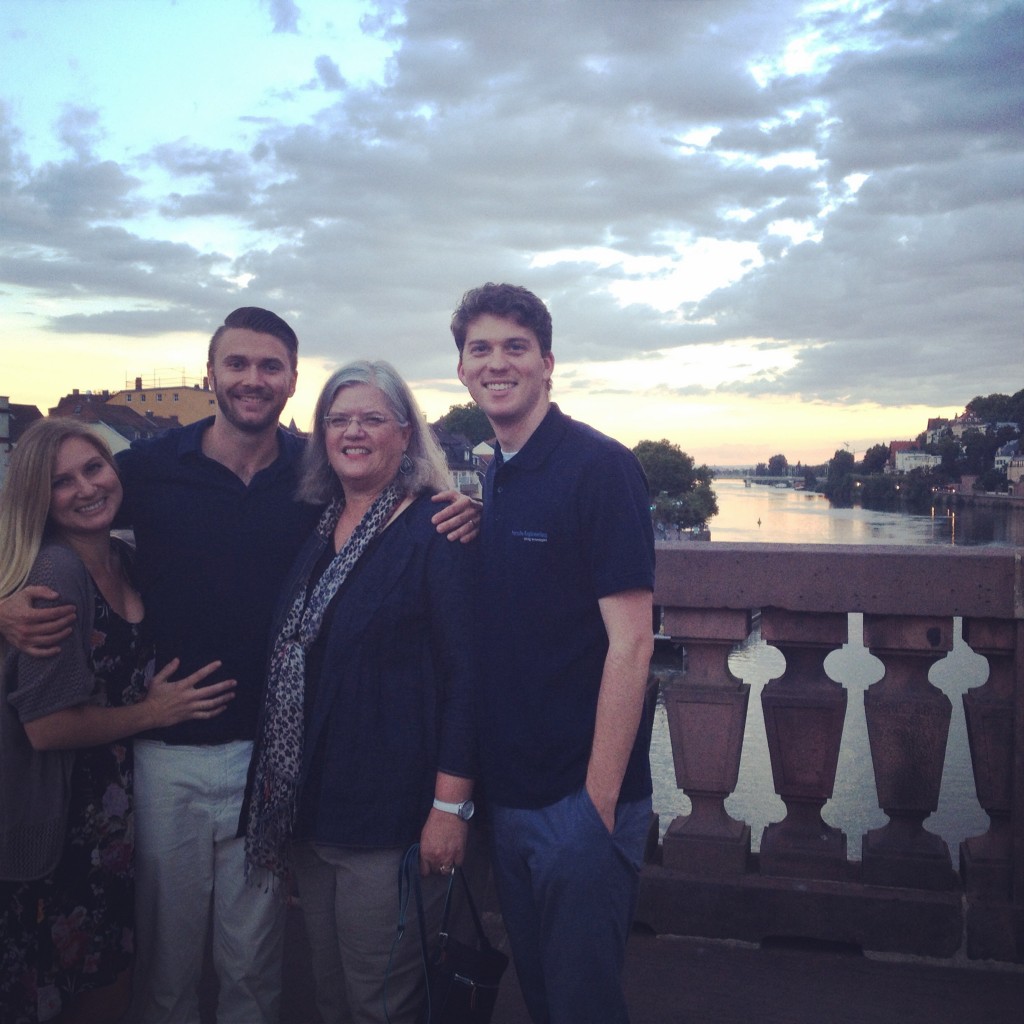 The other wild card was the pair of citrus green walking sandals.  I wore them quite a bit and they proved to be both comfortable and cheery.  Here they are basking in the sun as I take a ferry across the Rhine in Basel.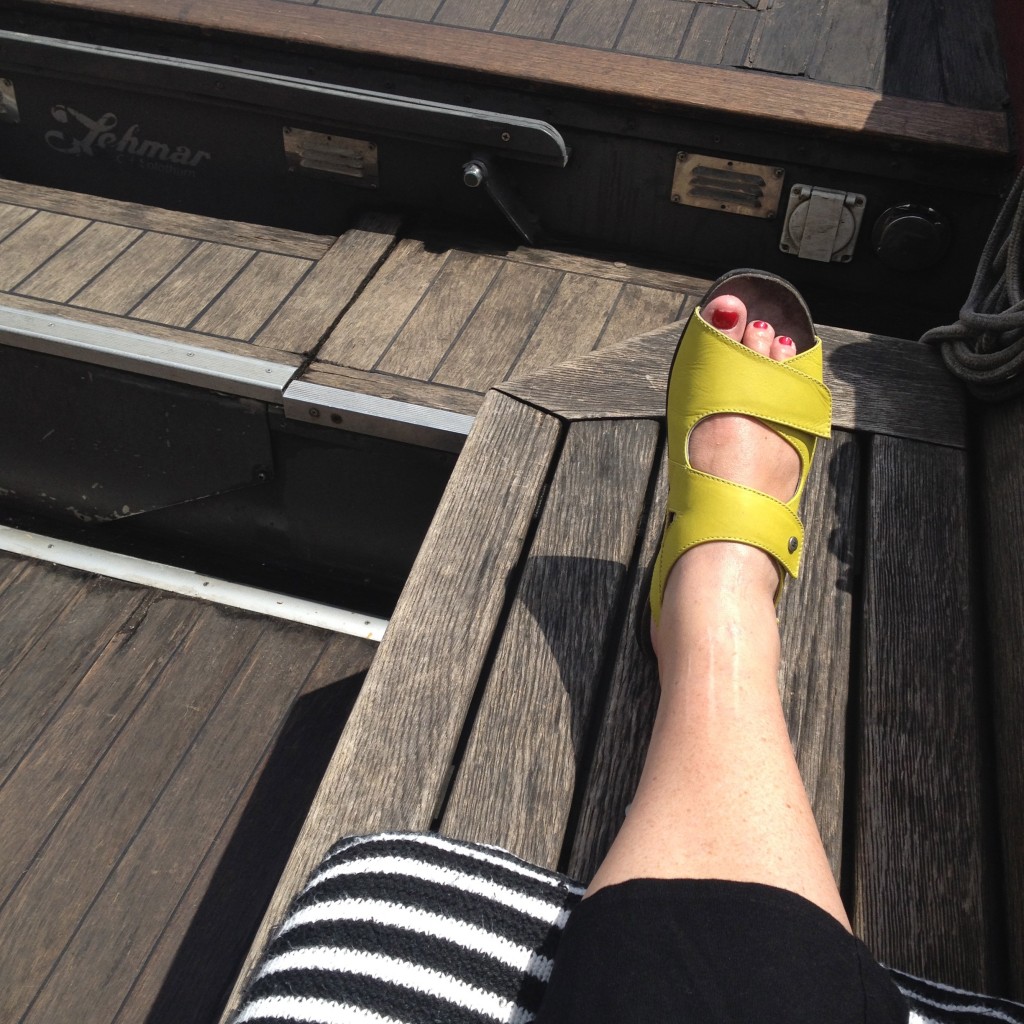 Speaking of footwear, my only wardrobe malfunction happened right out of the gate at SFO.  I'd decided to wear my trainers on the plane to free up room in my bag, but took them off to move through security. As directed, I placed the shoes in a bin to be scanned but they showed up on the other side of the scanner out of the bin with one shoelace severely frayed.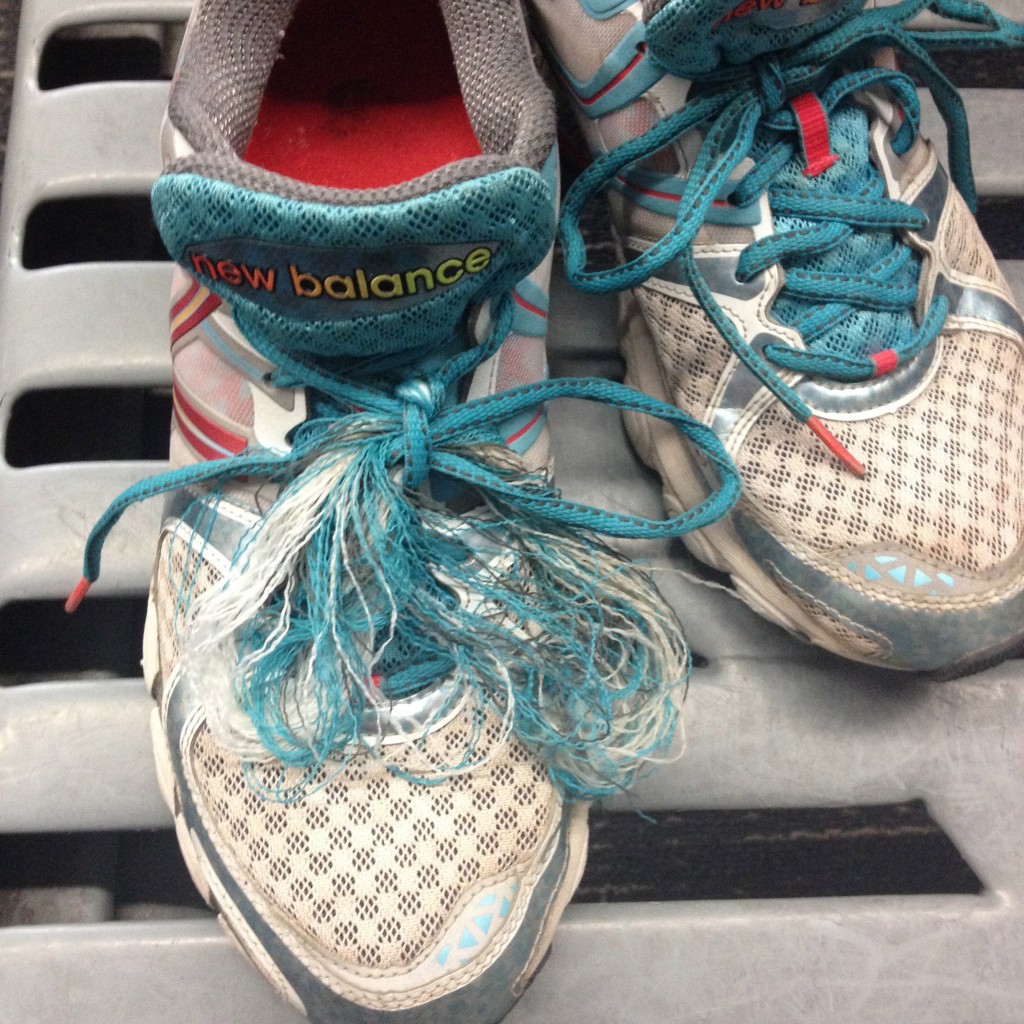 Dumbfounded, I took the shoe with the tattered shoelace to the young TSA guys who were equally perplexed. They had a little Keystone Cops moment before finding the footage that showed What Went Wrong.  They didn't tell me exactly what they saw but took all my info and handed me a little card telling me where to file a claim with the TSA. We'll see how far I get with that.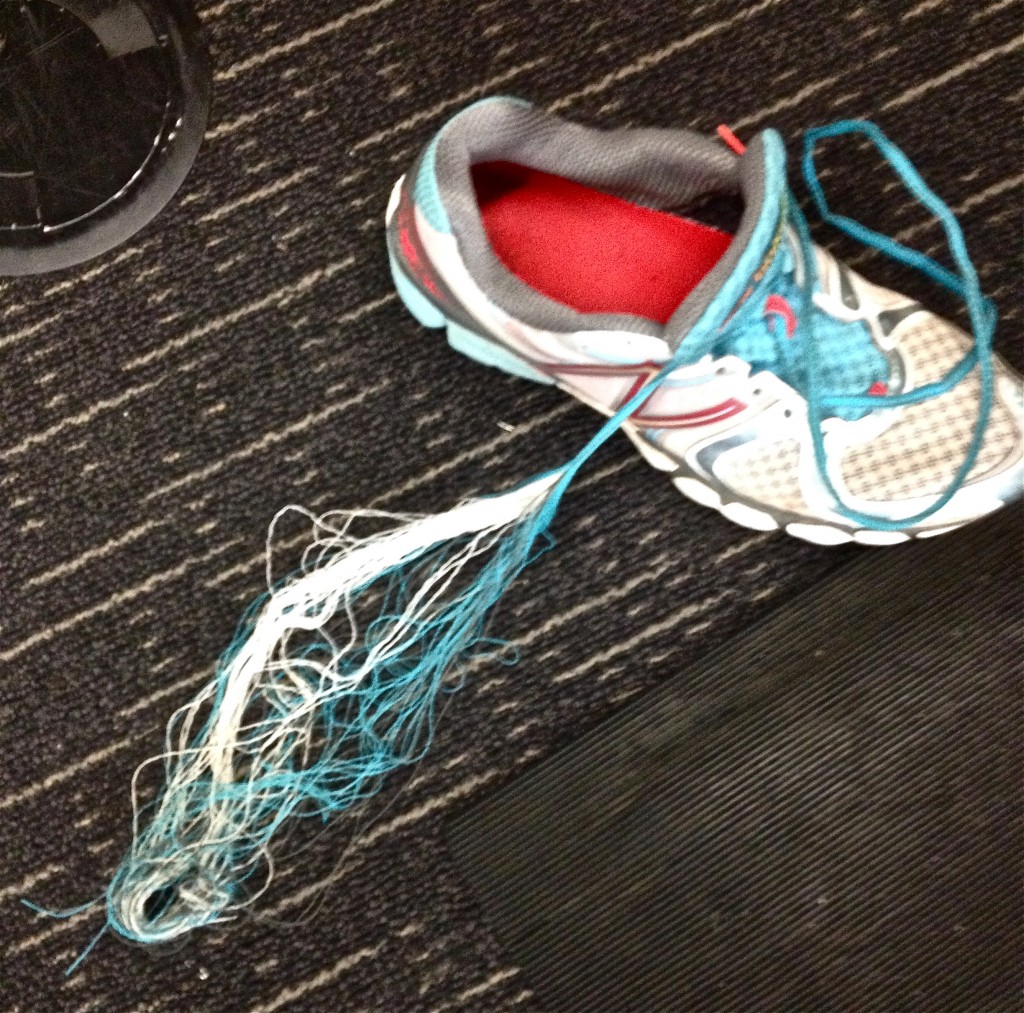 After we'd exchanged information, I was still left with a shoelace that couldn't be tied.  I asked the TSA guys if they had a pair of scissors. They did. I cut off the frayed end, tied the shoe with a shortened lace (fortunately, the shoelaces were especially long) and headed off on my European adventure. It was a good reminder that no matter how much you plan ahead, you need to be able to roll with the travel punches when they come.
***
One other wardrobe note—a friend once told me that when she travels she always packs clothes she's ready to toss, then she throws them away on the road to make room for new things she buys along the way.  I decided to do that with some underthings including an extra nightgown because I wasn't staying long enough in any one place to do laundry.  Because I'd taken a small carry-on, I was really motivated to open up some space and so parted with items that were still serviceable but past their prime.  What do you think about this approach to a travel wardrobe?  Do you pack your best or your worst clothes when you leave home?