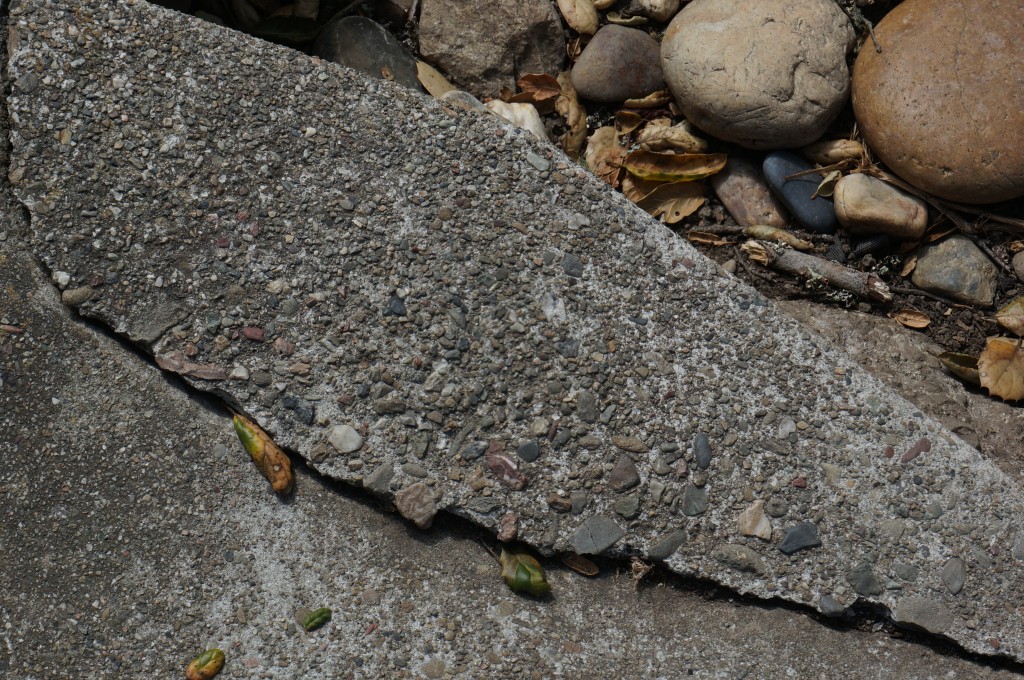 Yesterday I woke up in the early a.m. dark because my bed was shaking.  Actually, not just my bed, I realized, but the whole room.  Eyes wide open now, I recognized that it wasn't just my room but my entire house that was shuddering in the night. "Earthquake!" I elbowed M.J. awake. "Earthquake!"
He stumbled around in an unfamiliar space (we're sleeping downstairs while the tile work is happening upstairs), shut the door to the adjacent office and fell back into bed murmuring " just the wind," before promptly dozing off.  Hmm, I thought, that was some mighty wind.
I checked my phone for reports of an earthquake. I saw there'd been a 6.0 quake about 30 miles away but couldn't believe that was the quake that had rattled me awake.  I mean, it had gone on longer than average, but 6.0 is a BIG earthquake and this didn't seem that big.  I'd lived through the Loma Prieta earthquake, after all, and thought I knew what BIG felt like. This felt moderate, thankfully. (Not to those closer to the epicenter, I know–prayers winging their way.) But still, it was big enough to keep me restless in the dark wondering where our earthquake supply stuff landed after the move.
I'd seen the empty water canisters on top of some piles in the garage.  I knew the unplugged emergency battery/radio/flashlight thingy was in the tansu chest next to M.J.'S side of the bed. But the crow bar to get out of a collapsed house? The basic camping supplies to provide shelter?  No idea.
I've lived in California for 34 years now.  Long enough to know what supplies are recommended to survive in the case of a major earthquake.  Water, mostly.  Some medical supplies, a bit of food,  basic shelter items and pieces of clothing like a jacket and shoes in case the quake happens in the middle of the night and you need to walk somewhere in more than your nightgown and bare feet. Oh, and a 72-hour survival kit that you can take with you if necessary.
None of those things were in place yesterday.
So today I plugged in the battery/radio/flashlight thingy.  Filled the empty water canisters.  Located the camping supplies and ordered a new two person 72-hour survival kit.  (Inevitably, the food starts to turn or critters get into them or they get misplaced–it was time for a new one.)
A friend at the gym today said she keeps a crowbar outside her house so she could get in if she was outside and it collapsed in an earthquake. Guess we need one of those as well.  Time to reassemble a bin of old, warm clothes and shoes just in case.  Here's hoping I'll never need to use a single one of these things. May they all go to waste.
What emergencies do you prepare for in your part of the country/world? Do you keep emergency supplies around your house?  Inside or out? Any suggestions as I work on this latest round of emergency preparedness?