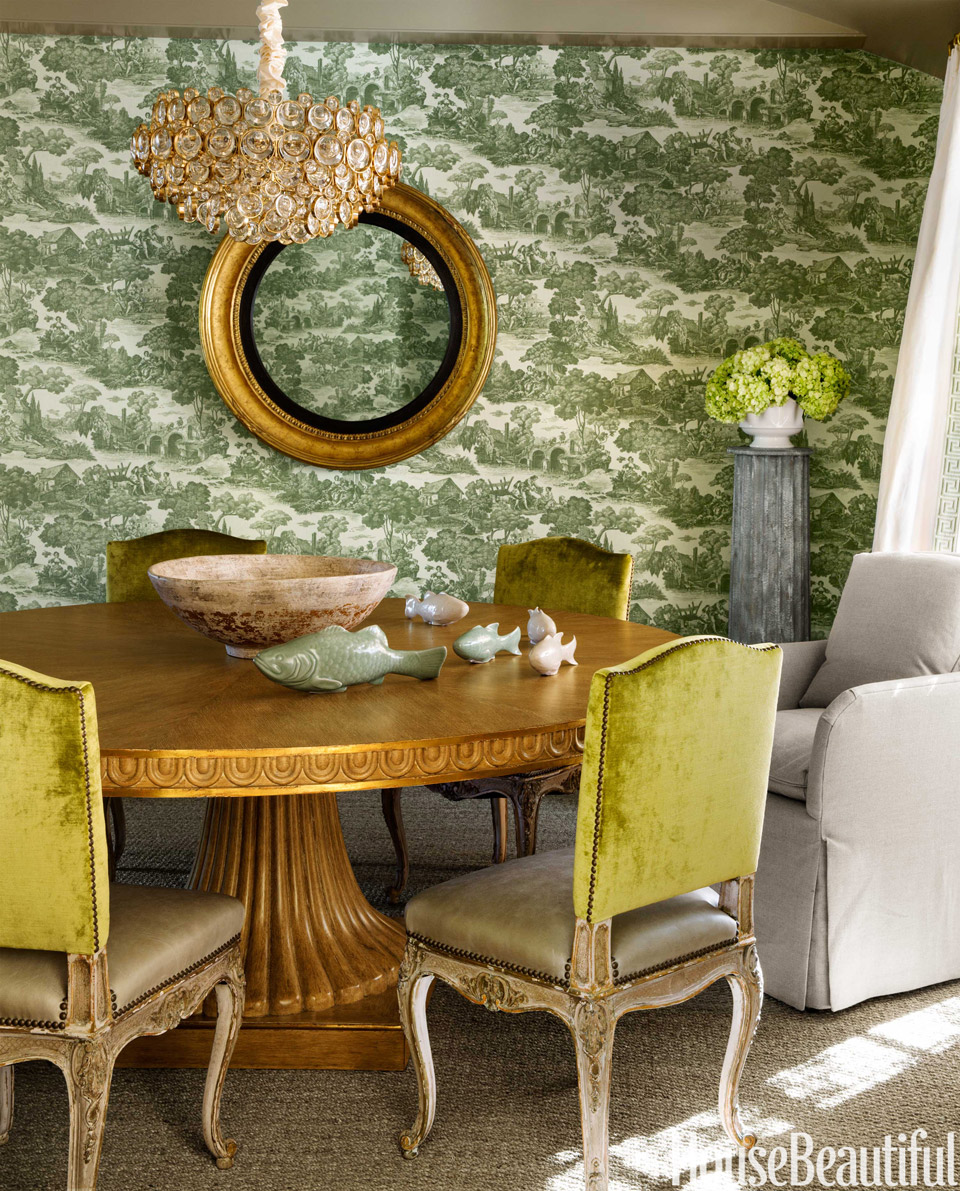 As summer draws to a close, the landscape here in rain-starved California is dominated by straw-colored hills dotted with silvery-green foliage.  It took me years to appreciate this dusty color palette having grown up in a place that was either bright with summer rain or starkly white under a layer of snow.  But now these mellow "Golden State" colors feel like home.  Perhaps that's why I was so taken with San Francisco designer Benjamin Dhong's design for a South Bay couple in the September "Color" issue of House Beautiful.
As he explains in his interview with Mimi Read, Dhong favors a mix of rustic and glamorous elements, like this green velvet ottomon paired with a distressed fireplace mantel.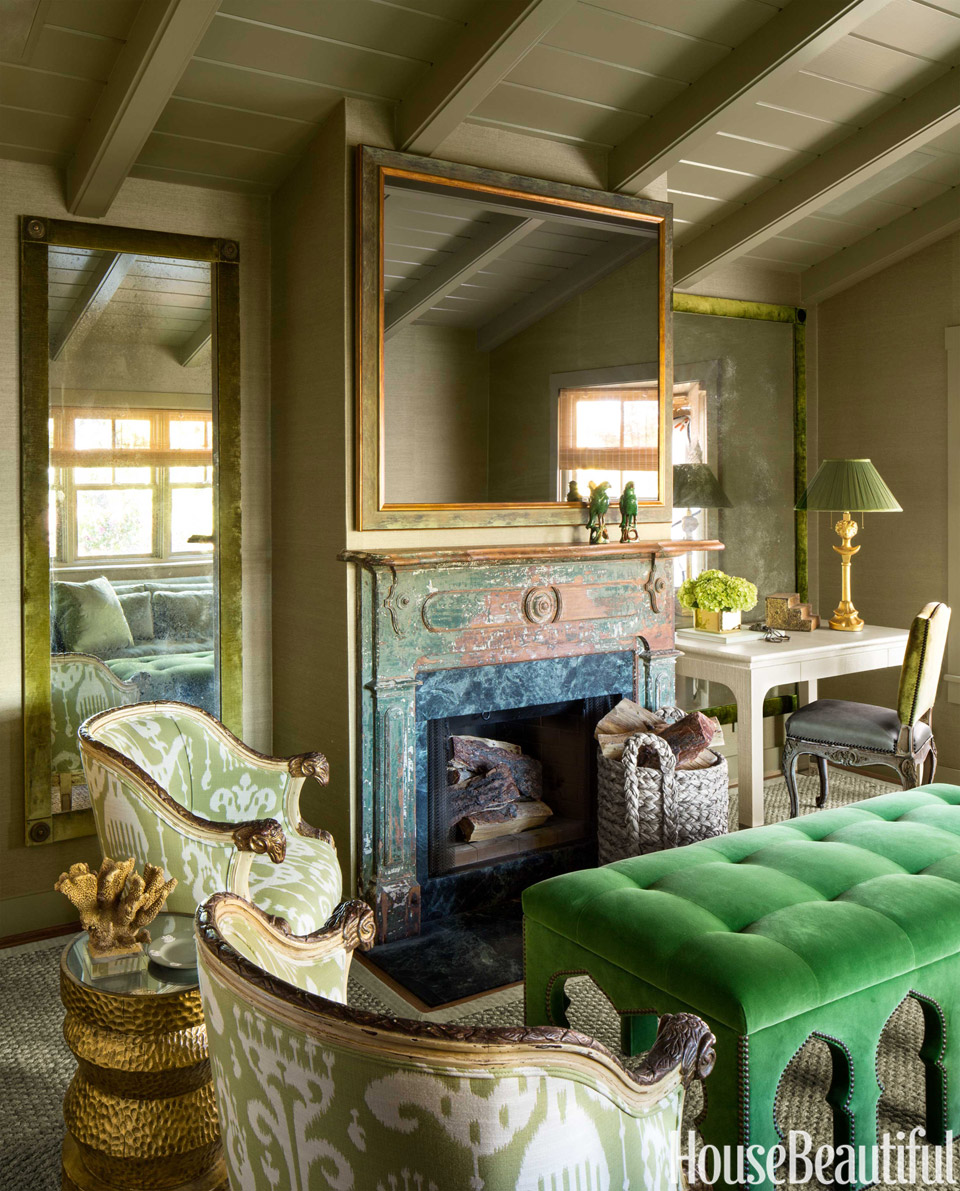 He also knows his way around neutrals, as seen in the elegant white-on-white bedroom and East-West inspired living room with its sunny accessories.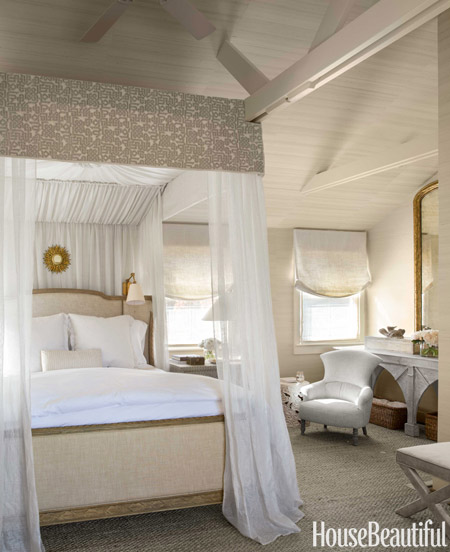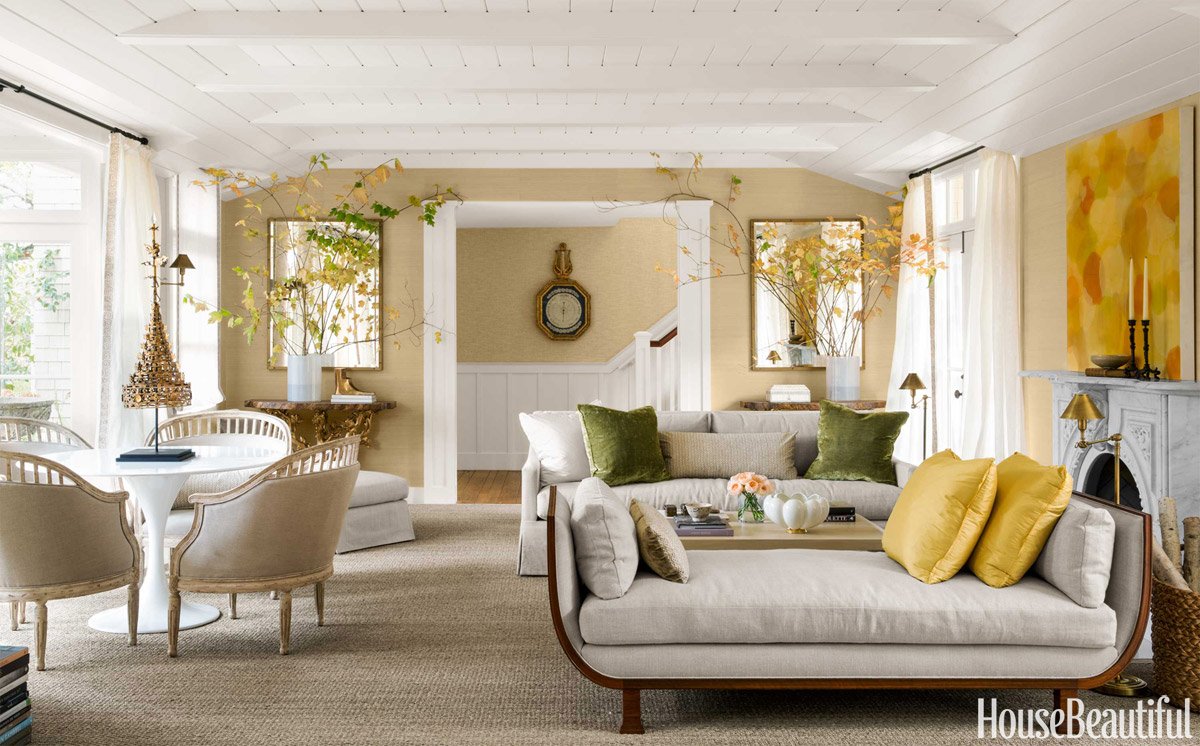 After a few years awash in watery blues, it's nice to see the sun shine in.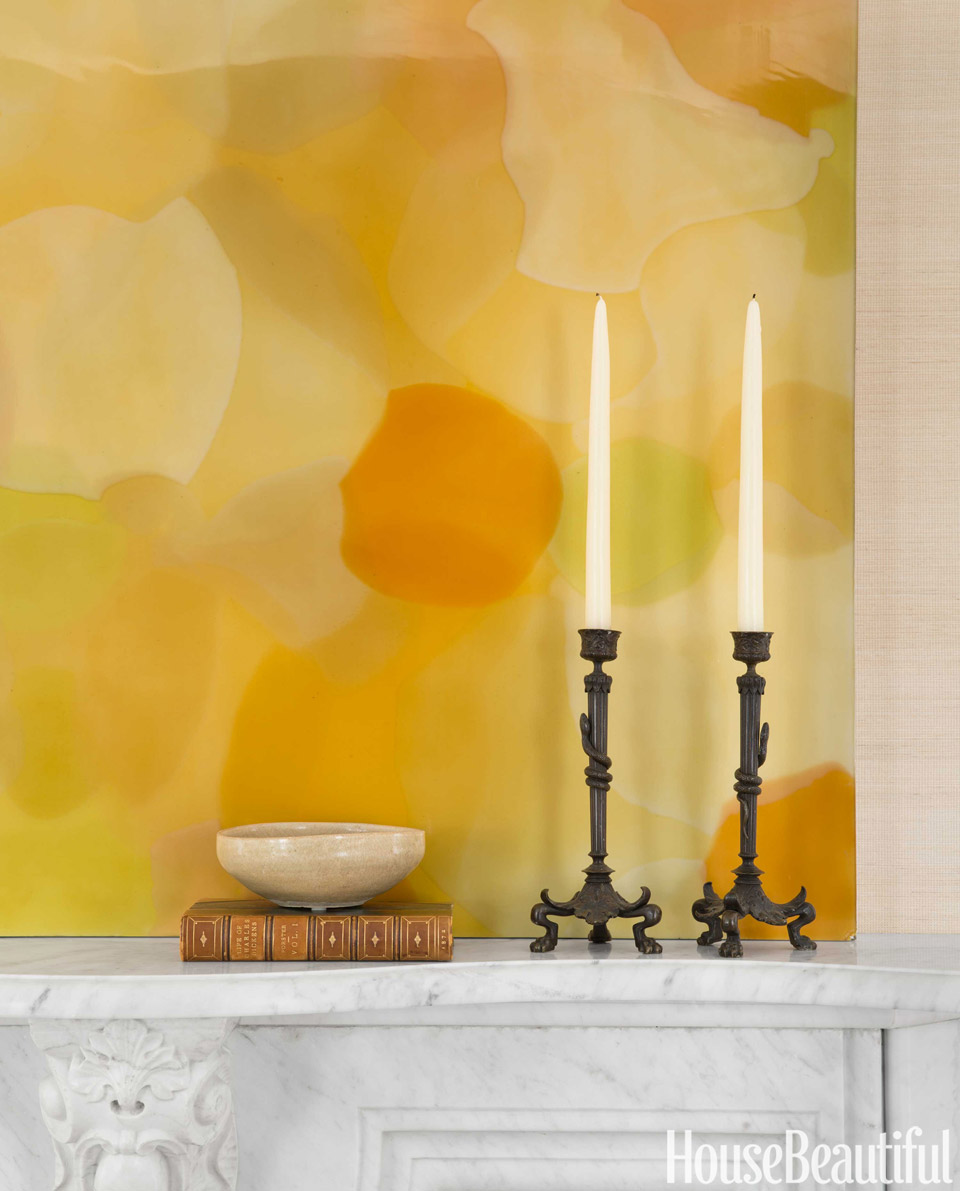 All photos by Lisa Romerein for House Beautiful.