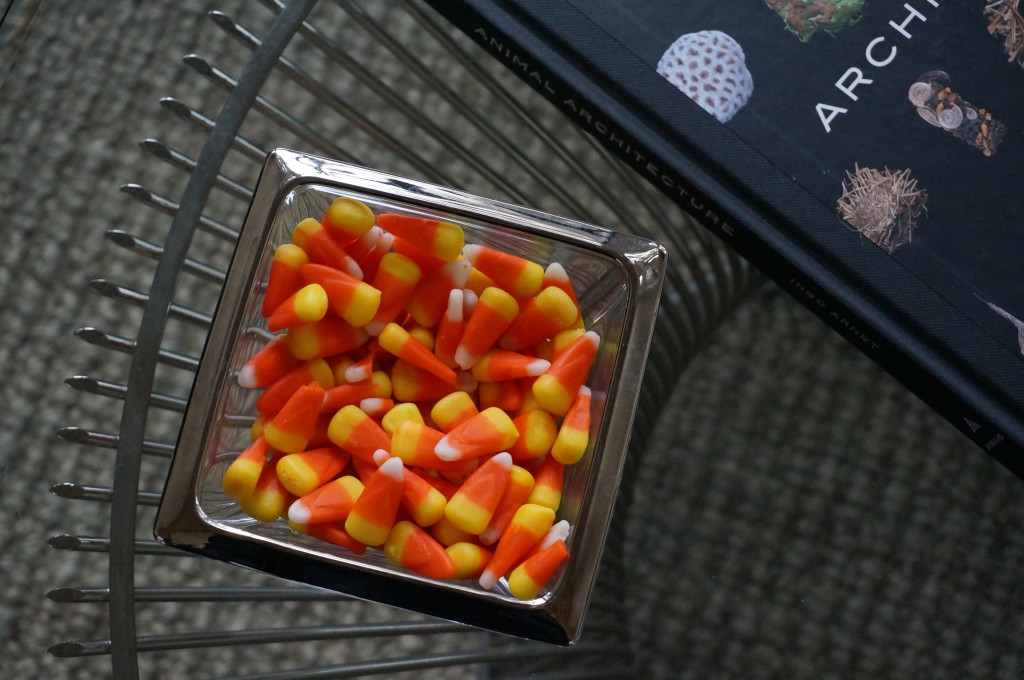 In our new modernist home, a few splashes of orange around the house and a skeleton on the front bench suffice for demonic decor.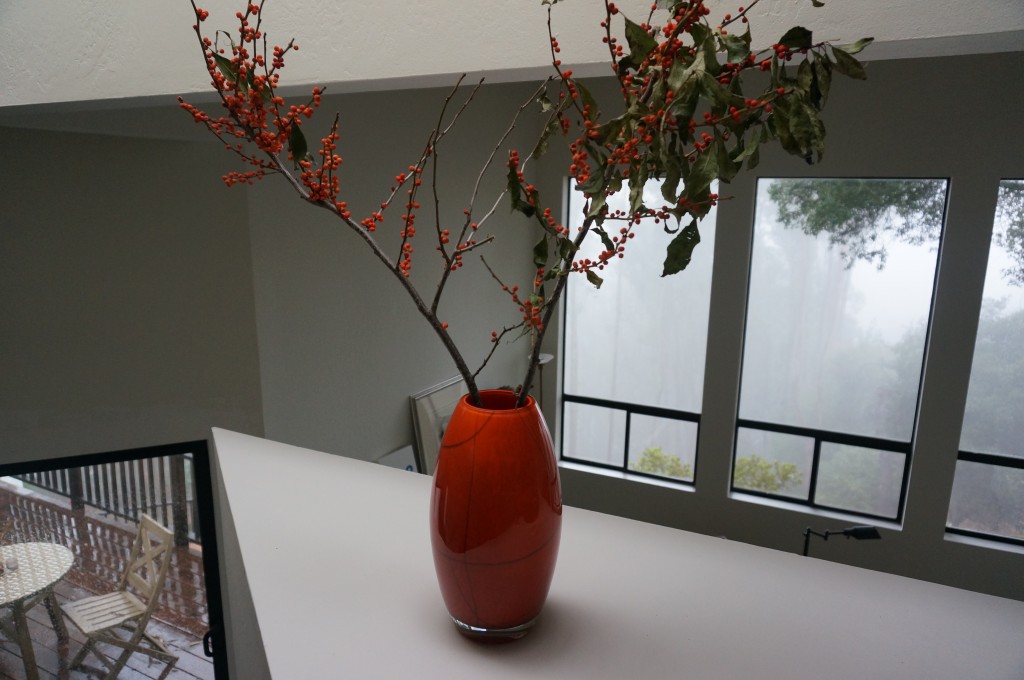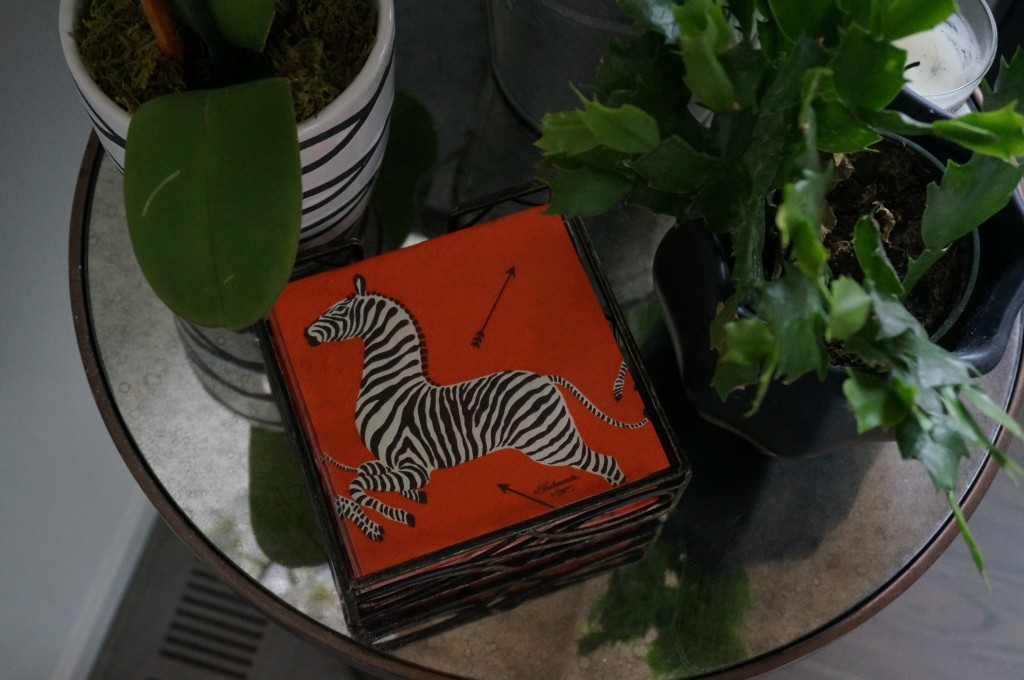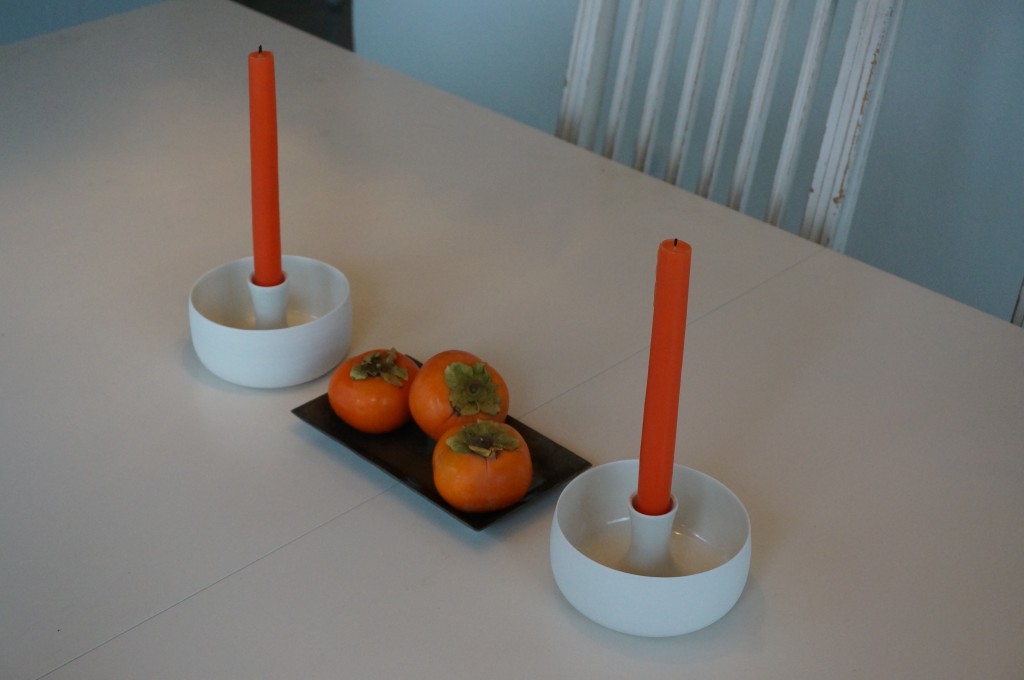 I've been experimenting with deer-resistant plants in the front pots and though several perennials have given up the ghost already the nasturtiums are thriving.  Right now a strand is crawling into Mr. Bones's mouth and should pop out of his eye socket just in time for our first batch of trick-or-treaters.  Boo-ray!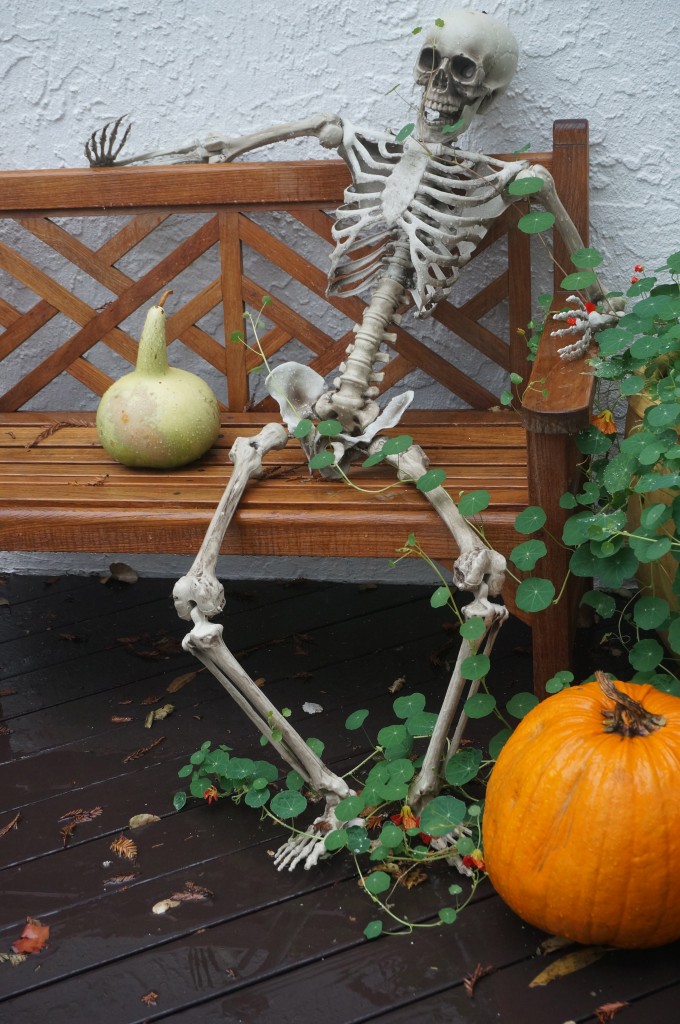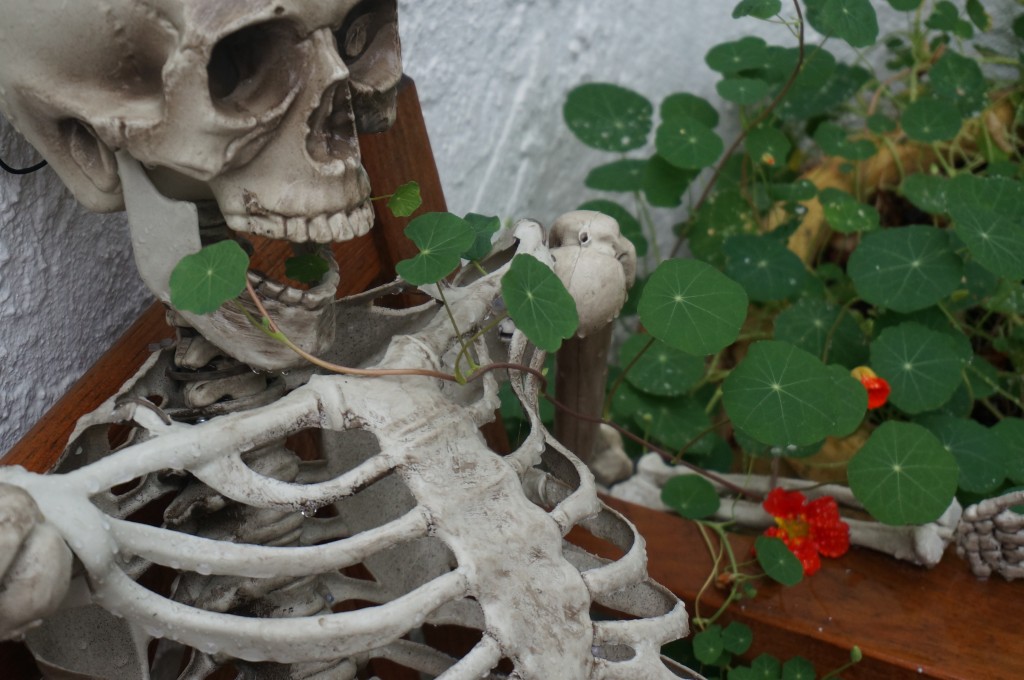 Here are some other spooky things spied this week:
Halloween Candy Exchange Rate.
5 Historical Haunted Houses to visit.
Squash Toast with Ricotta and Cider Vinegar.
An oldie but a goodie – teaching kids about the Day of the Dead.
And finally, for those of you who quake and tremble when facing a trip to IKEA – an IKEA Halloween.
Happy Halloween!