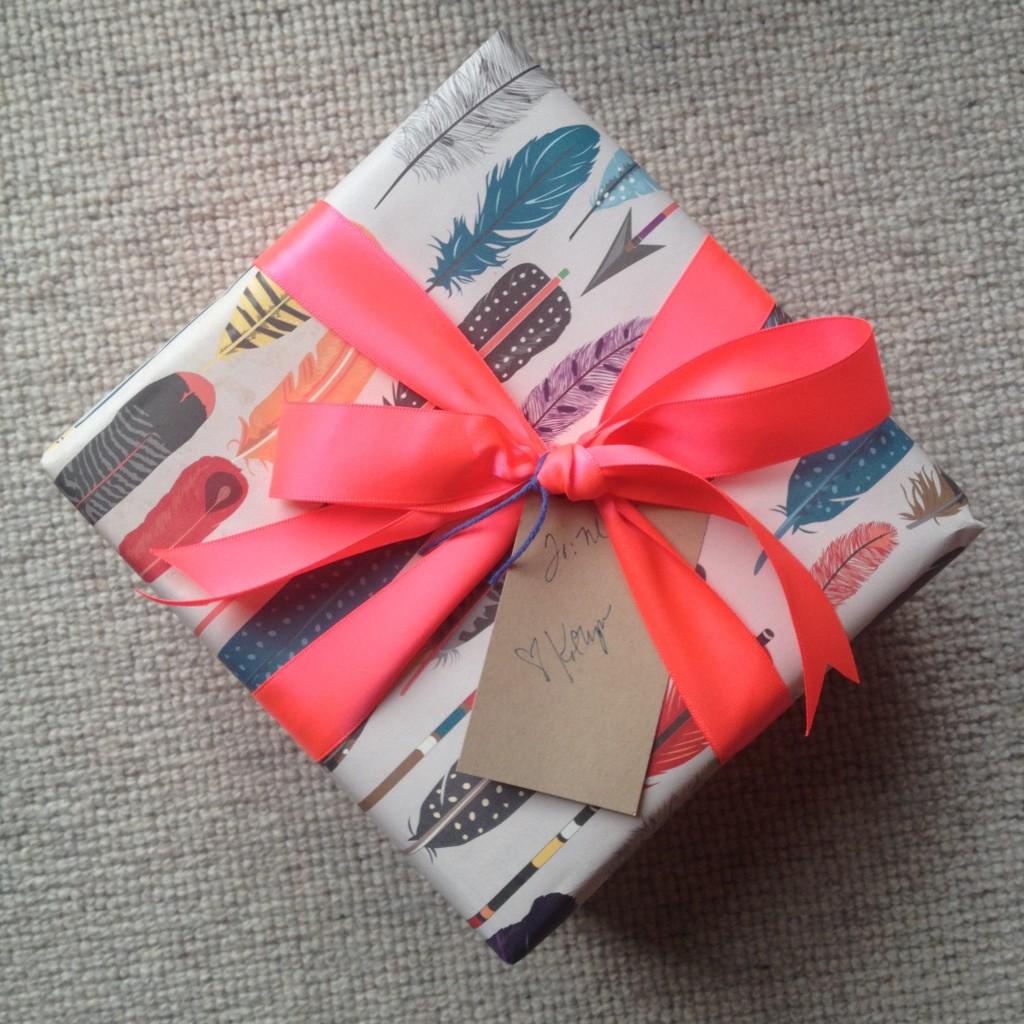 Every year for Christmas my eight siblings and their spouses draw names for gift giving around a particular theme.  Some years the themes have been practical – "emergency supplies" or "favorite cooking tools," for example. Other years we've shopped for entertainment items like an Oscar-winning movie from the year the recipient graduated from high school–which is how "Young Frankenstein" came into my video library.
The past few years we've all been traveling to family weddings as the next generation grows up and starts their own little Loosli-related families.  So this year we decided that the theme would be "Planes, Trains & Automobiles" and the gifts would be travel related. Thinking about things that make travel easier and enjoyable for me, I came up with a list of possible gift ideas for our designated recipients—my baby brother Aaron and my oldest brother Brian's wife Karen. I'm sharing it here, in case you also have someone on your list who likes or needs to travel.
1. A Personalized Packing List. Years ago I created a few packing list spreadsheets based on how I travel.  Basically they fall into a few simple categories—hot or cool weather and weekend or weeklong travel. (Even if I'll be on the road for multiple weeks, I've found a week's worth of clothes will likely suffice with some strategic laundry maneuvers.) These lists keep me from reinventing the wheel every time I travel and get me out the door with all the essentials. Possible gift: Packing advice book wrapped in your own packing list template and/or a packing app.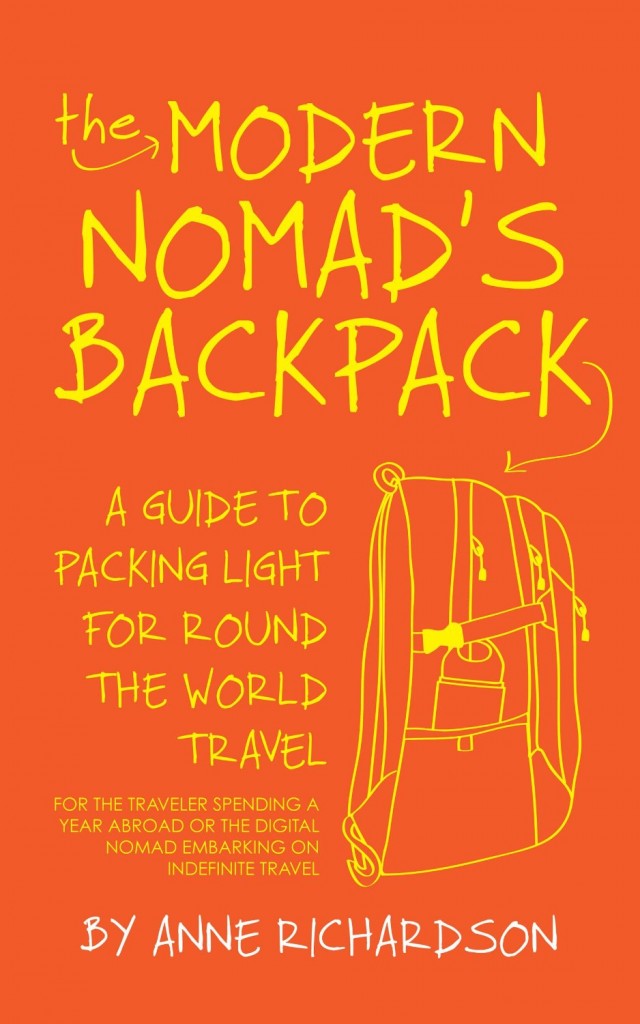 2. Travel Bags. I have suitcases in 3 sizes–a true carry-on, a possible carry-on if I squish everything in really tightly and pray the zipper holds, and a larger suitcase that I know I'll check.
My "personal item" carry on is usually a lightweight Le Sport Sac tote.  Into that tote I'll throw one or two smaller bags with travel essentials.  The first one is a smaller multi-zipper Le Sport Sac cosmetic bag that carries an old iPod—to save my phone battery—some lipstick, lotion and hand sanitizer.  The second comes along on longer trips and includes a sleep mask, earplugs and a flashlight.  The small bags are always packed, ready to go. I'm thinking this might be a good gift for Karen who is always so organized. Possible Gift: A small colorful bag packed with in-flight essentials.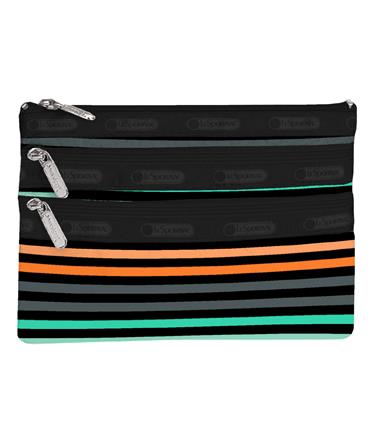 3. Paper Goods. I keep travel documents, itineraries and pertinent sections of guidebooks (I still prefer a paper copy) in transparent plastic envelopes, one per city/country, to make getting around easier if I'm a little jet-lagged or just disoriented. These folders also store paper ephemera—entrance tickets, brochures, etc.—to review when I'm back home. I also make sure I have a Moleskine notebook on hand to to capture some impressions or contact info. Possible Gift:  Clear plastic envelopes and a Moleskine notebook.
4. Travel Books. I love guidebooks and always pack relevant sections in my travel folders (see above.) But my favorite way to prep for a trip or enhance my time there is to read a novel set where I'll be traveling.  Some of my best leads for new-to-me books have been found in the literature section of the Rough Guide travel guides. Possible gift: A specific guidebook or novel if I know where the person is traveling or an Amazon gift card with a note designating its purpose.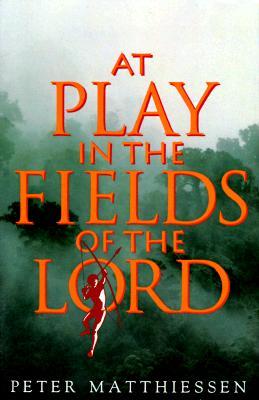 5. Destination Gift Certificates. As regular readers know, I tend to track down needlework shops wherever I go.  Though I travel to discover new things and places, sometimes it's nice to drop in to a familiar setting and see how it's different elsewhere—for example, the cheery yarn shop I visited in remote Oxapampa, Peru last January.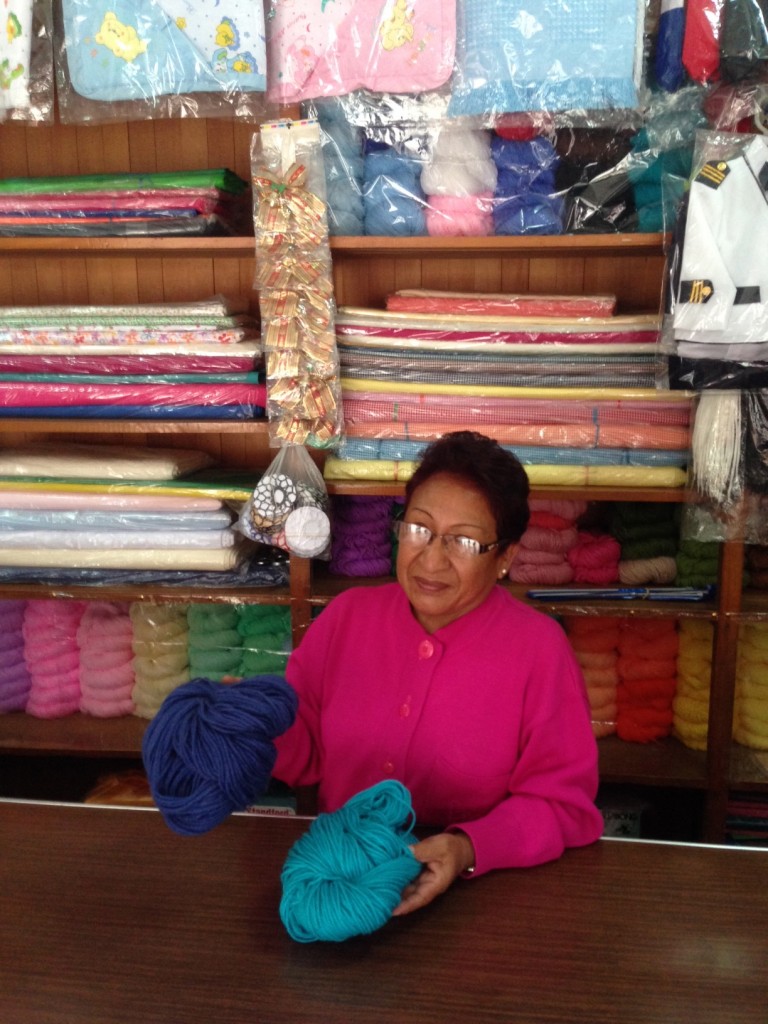 These gifts take a little more research.  For example, my brother Aaron owns a Cold Stone Creamery franchise.  We just spent time together in San Diego at a nephew's wedding and I noted that he enjoyed checking out the competition at a local ice cream shop near our vacation rental. So I'm thinking a gift certificate to a top-ranked creamery in Las Vegas—our next family wedding destination–might be just the ticket.  Possible Gift: a gift certificate to a restaurant or specialty shop in a city you know your recipient will travel in the next year.
6. Cold Hard (and usually very welcome) Cash.  Years ago when our young family did a home exchange in London, my in-laws gave us a generous cash gift and told us it was to be used for any entrance fees to museums or sights so we wouldn't forgo opportunities because we were pinching our pennies. Even though we'd saved a tremendous amount by doing a home swap, we were still stretching to afford air fare.  Their gift allowed us to happily explore London without worrying so much about the cost. Possible Gift: A fancy/humorous card and some greenbacks.
Bon Voyage!