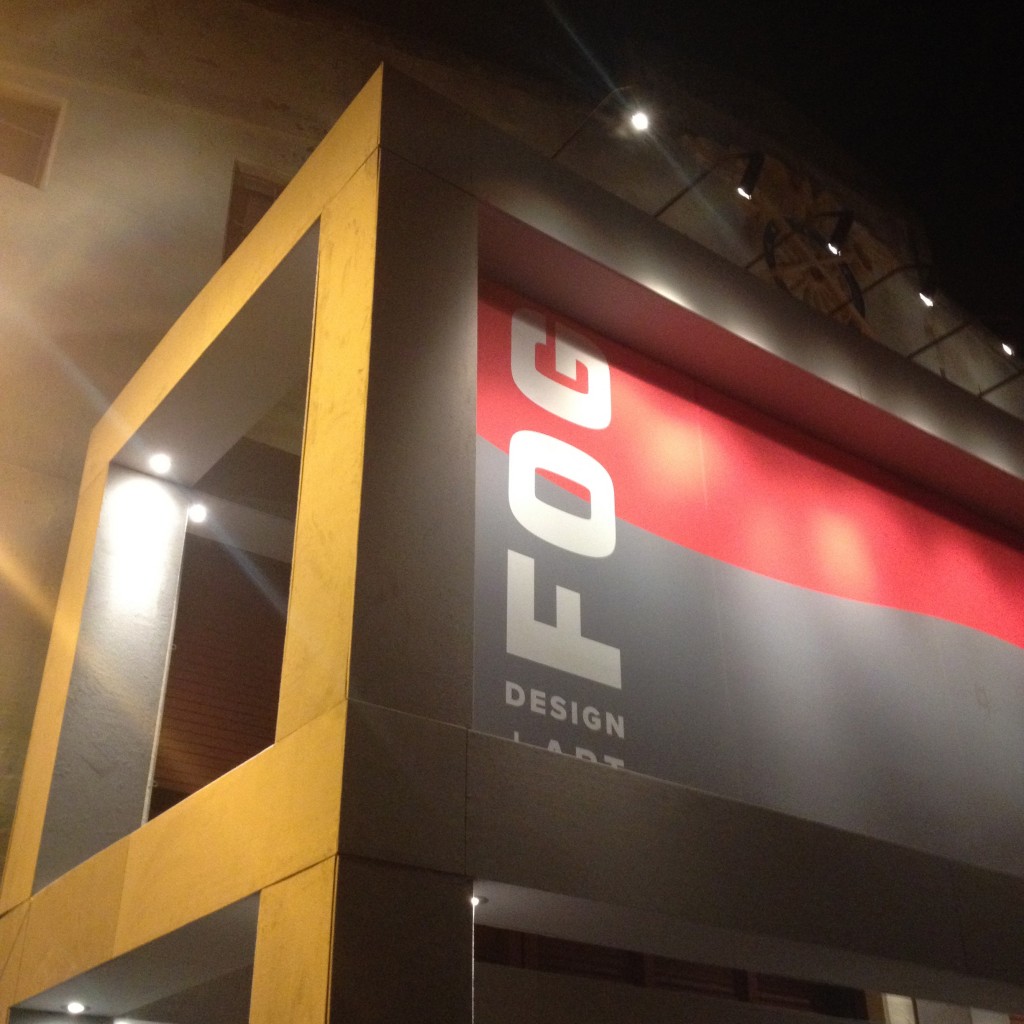 As promised, the second annual FOG Design+Art fair is FUN.  I attended the opening gala last night and was thoroughly entertained by both the furniture and fine art as well as the artfully dressed crowd.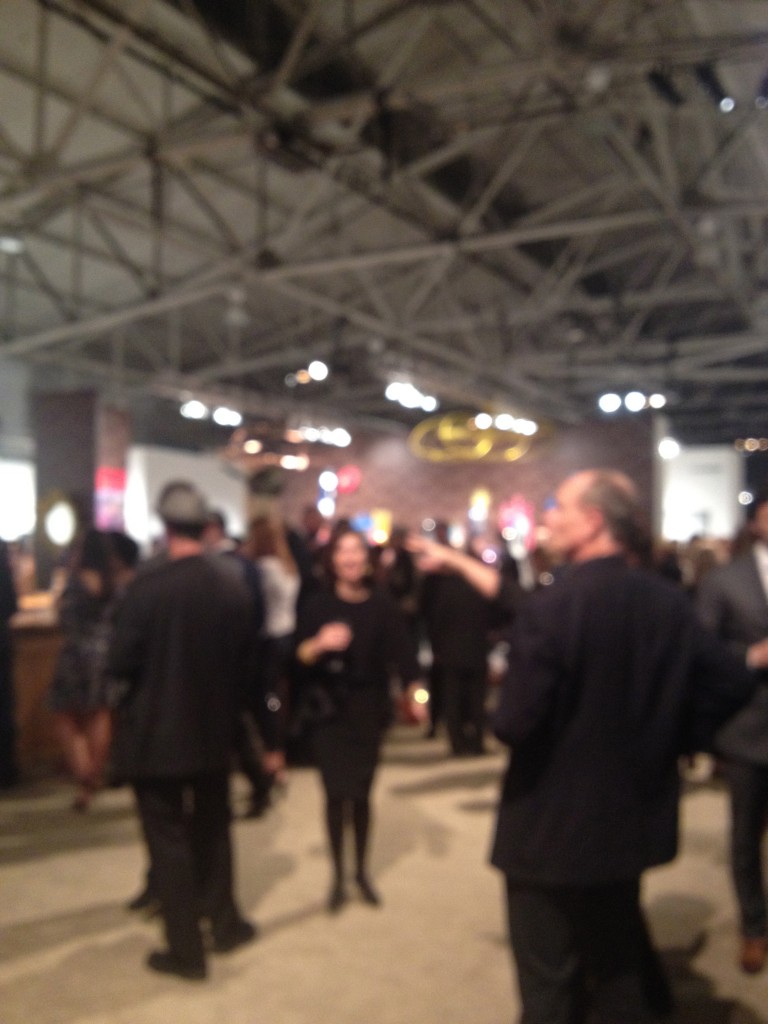 True confession: this was my first art fair (though I'd read this helpful primer beforehand) so I can't really weigh in on how this stacks up to Art Basel or Art Basel Miami, but seasoned art fair attendees confirmed that this event is both more entertaining and manageable than many of the larger, more established global art fairs.
Held at the Festival Pavilion at Fort Mason, the show opens with event planner Stanlee Gatti's exhibit 21Pop. "Cotton" is the theme for this year's exploration of  21st century handmade craft and Gatti created a series of cardboard brick shopfronts to showcase cotton growers, dyers, weavers and fiber artists.  He topped off the display with a cotton candy maker producing little clouds of sugary goodness to let you know there were art "treats" ahead.
The rest of the fair included one-of-a-kind furniture and unique artwork from a mix of established and up-and-coming art galleries.  FOG Design+Art runs through Sunday the 18th. All show proceeds benefit the San Francisco Museum of Modern Art.
Here's a bit of what I saw last night–
Cotton grower Sally Fox with her organic cotton.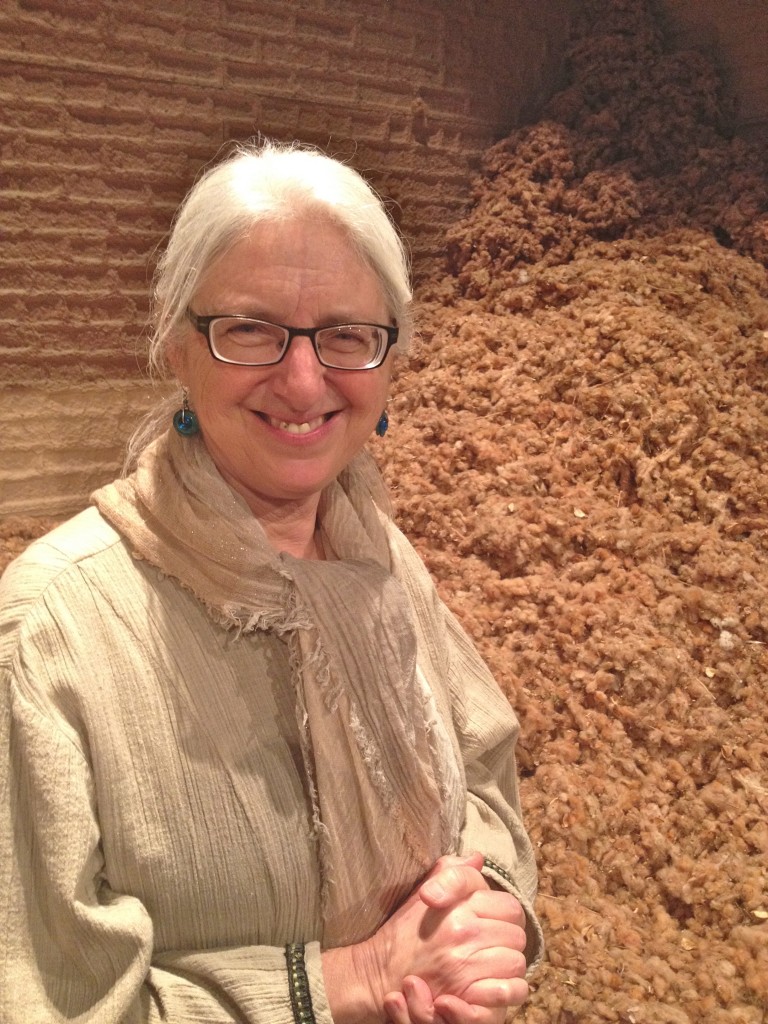 Weaver Adele Stafford at her loom.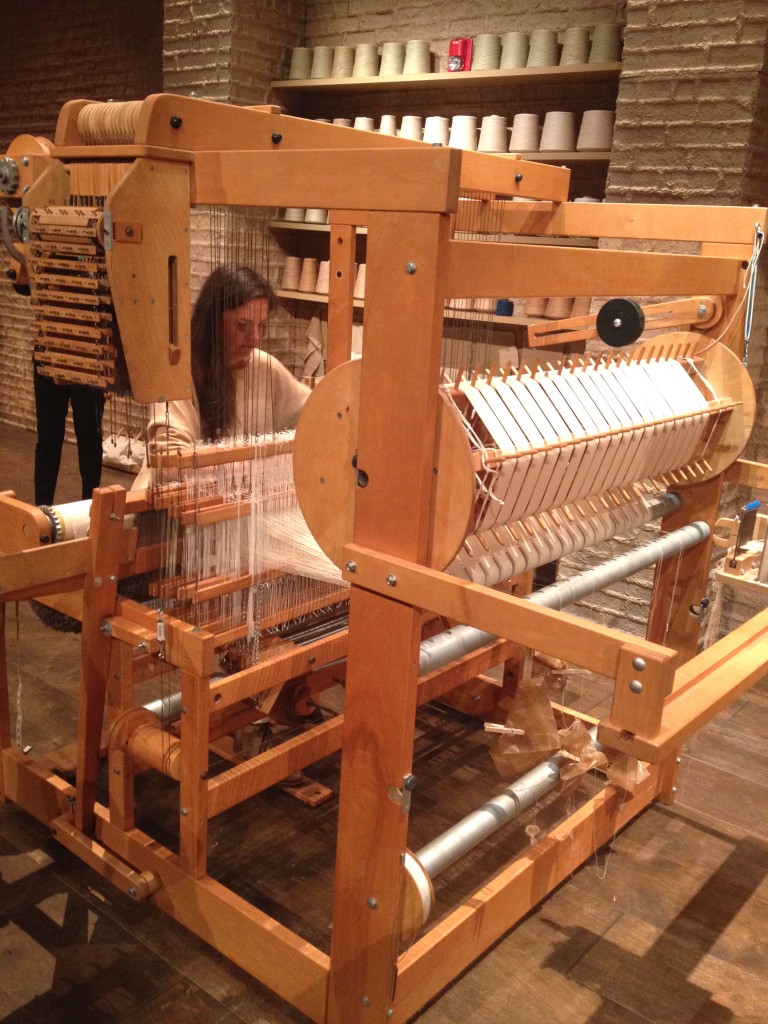 Indigo dyer Kristine Vejar and partner Adrienne Rodriguez demonstrate hand-dying techniques.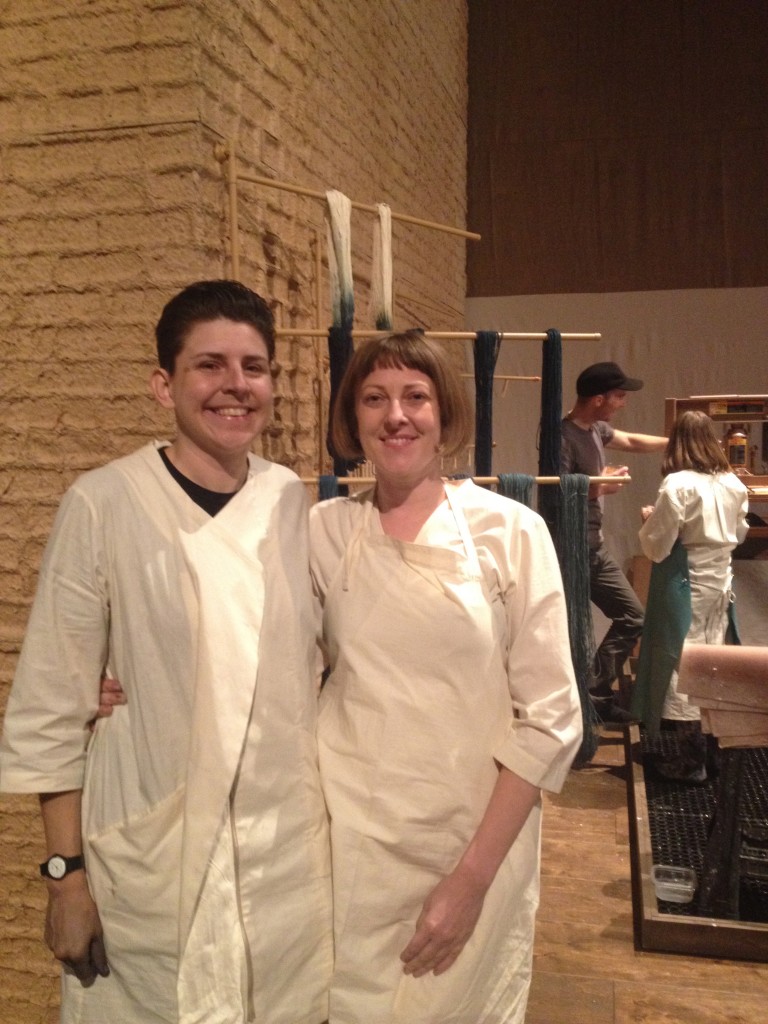 Cotton candy maker working hard throughout the night to start the fair off on a sweet note.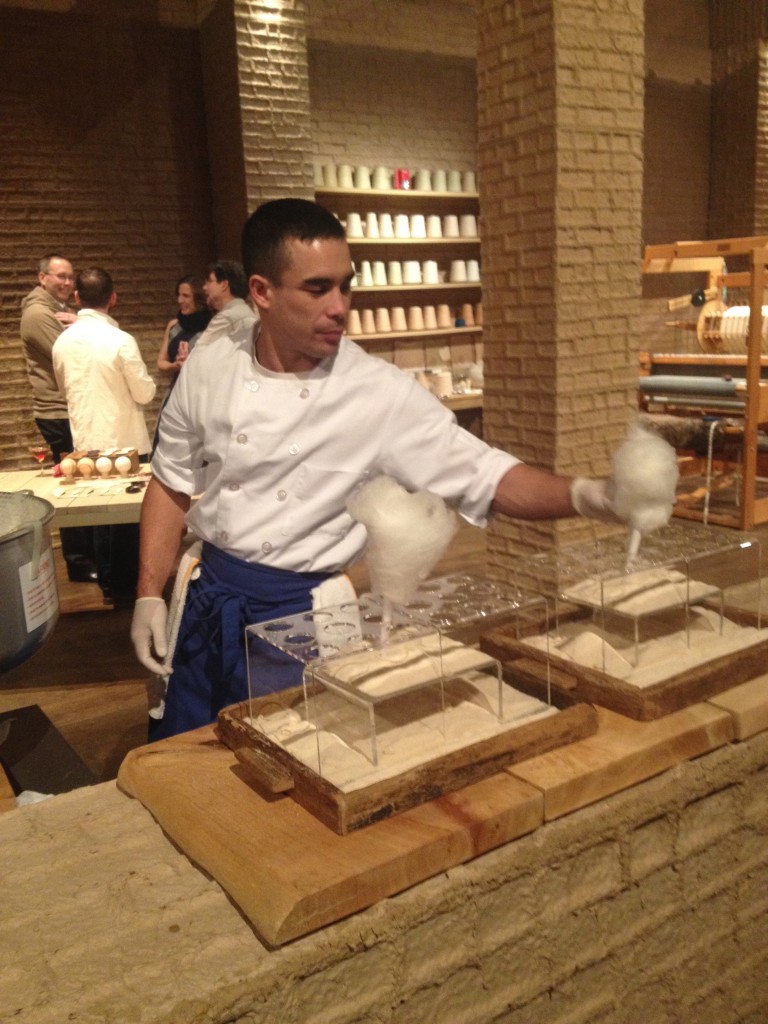 Works by well known artists like Damien Hirst and Richard Serra were featured in some of the more established galleries.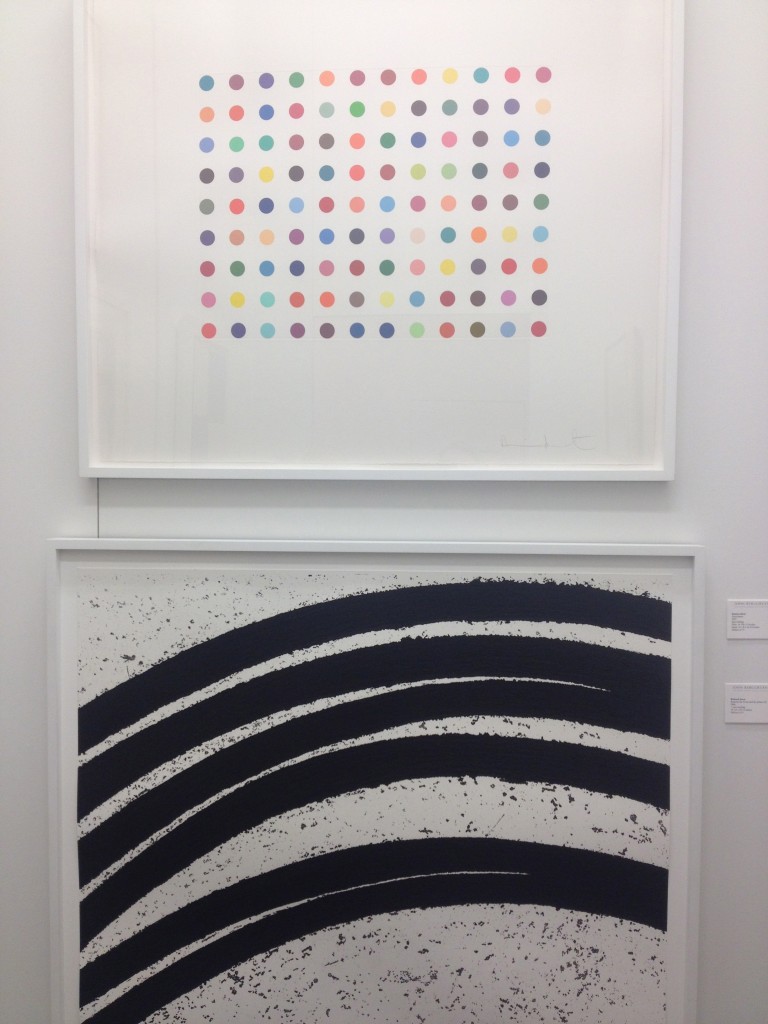 Having recently read Mary Coin, I loved seeing this print made from the original negative of Dorothea Lange's "Migrant Mother."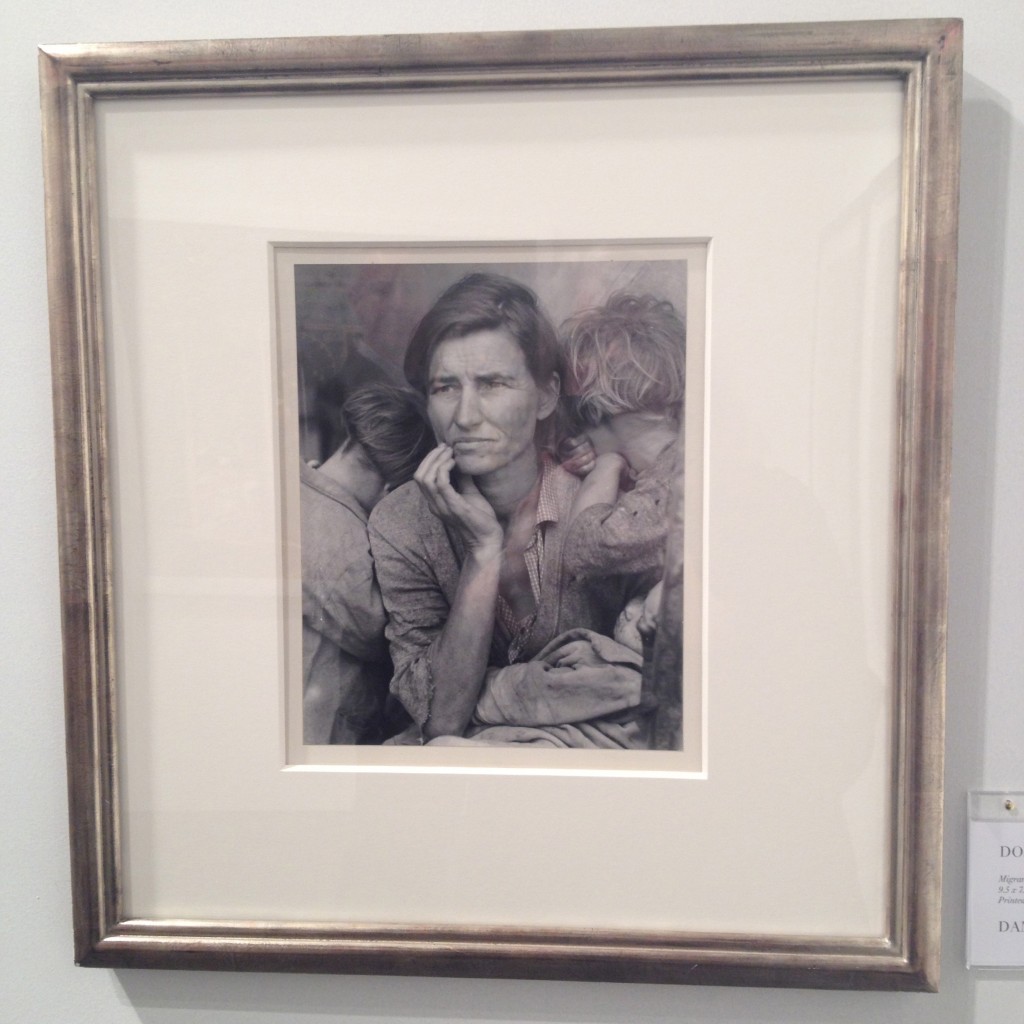 This painting by Los Angeles artist Jeffrey Vallance incorporates supermarket names including Albertsons.  This would be fun to own since my father-in-law was a VP there.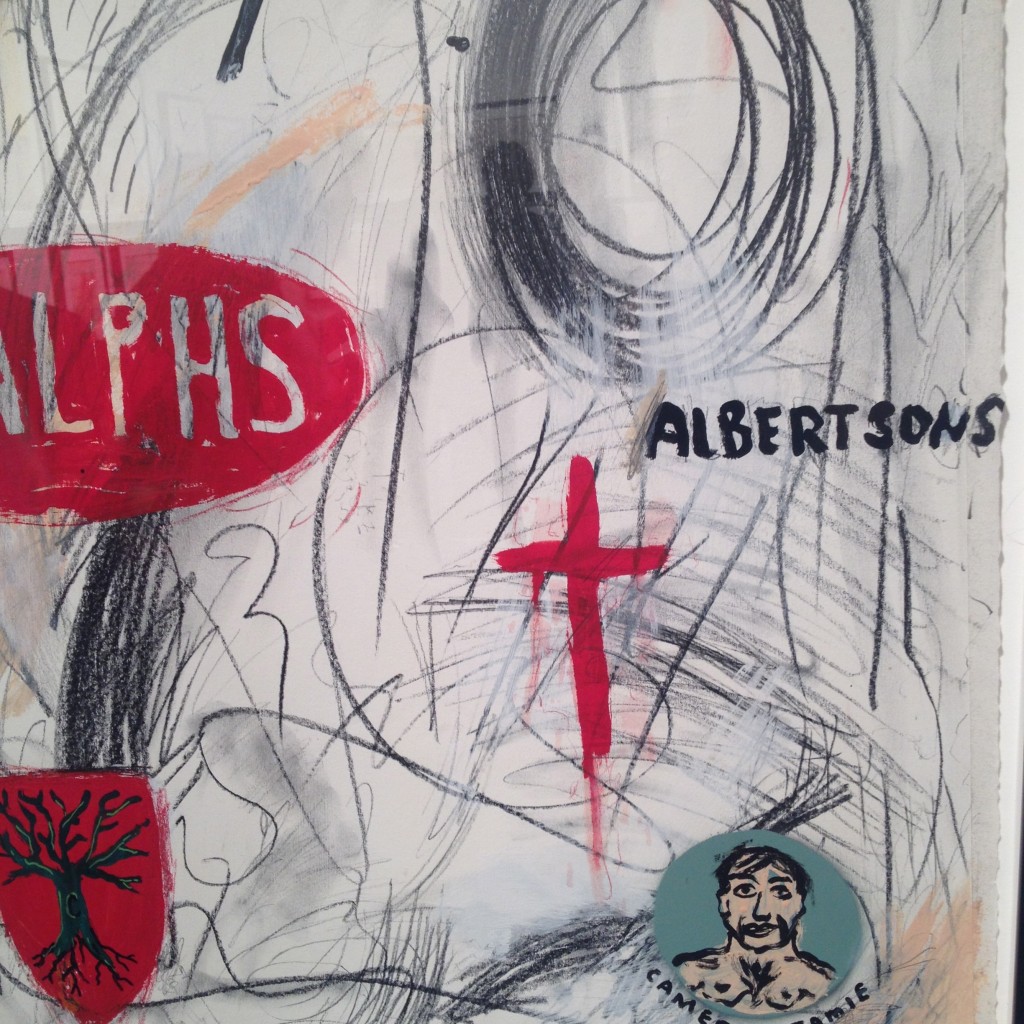 Other interesting contemporary work included this faceted aluminum shelf by British industrial designer Michael Young at Hedge.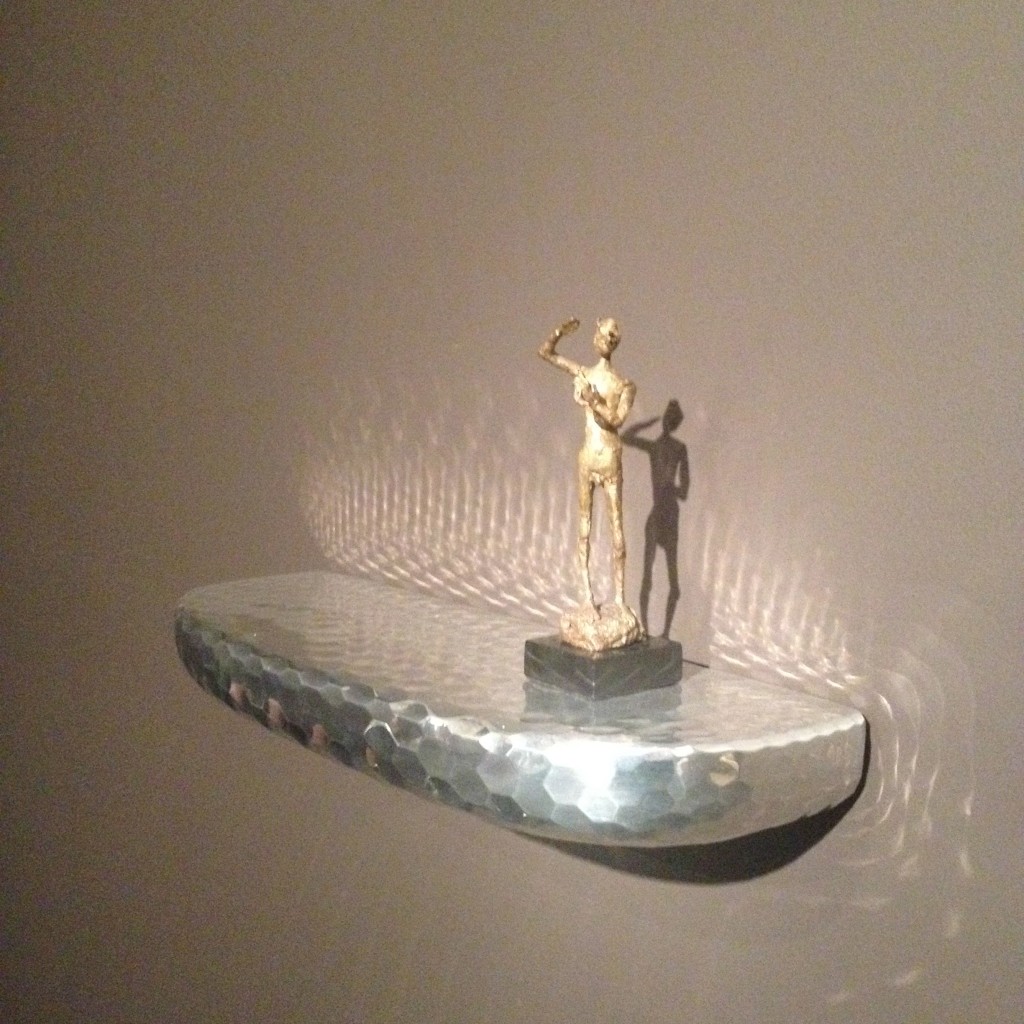 And these hand-turned side tables designed by Bay Area architect Mark Szumowski and designer Michelle Wempe shown at the Hosfelt Gallery booth are made from unusual woods, including piers found under the San Francisco Transbay Terminal during its current renovation.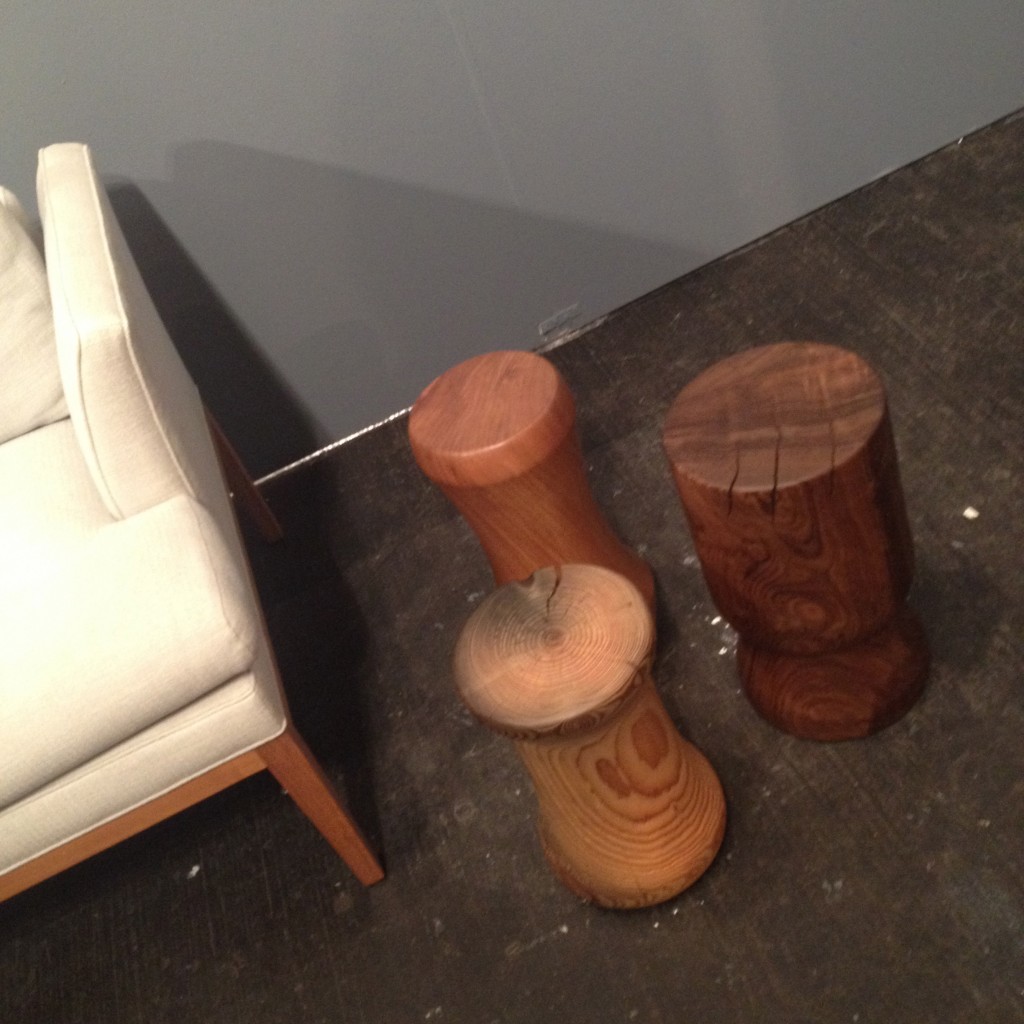 Most of the objects and art for sale at FOG reflect the stratospheric prices paid by fine art collectors. But there are some entry-level offerings as well, like this watery-hued rendition of an electric mixer available at the Cultured booth just kitty corner from the cotton candy.  All part of the FUN to be had at the FOG fair!