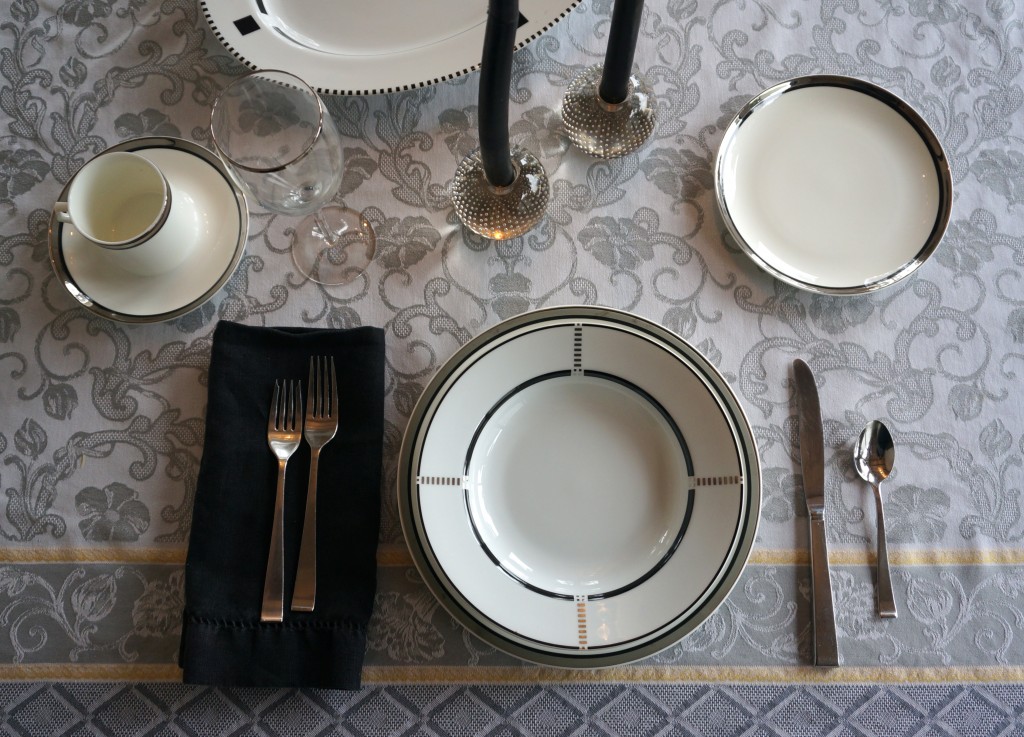 Every December I'm itching to throw a dinner party–and never do.  I want to entertain because my house is spiffed up and holiday gatherings have reminded me how much I want to keep in touch with old friends. But by the time I get around to organizing something my calendar and everyone else's is pretty much full.
However, January's calendar is relatively empty and this month has just as many long nights that welcome company as December—even if we're moving into the light rather than away from it.  So when the folks at the vintage furniture shop Chairish asked me to suggest a possible winter tablescape using one of their vintage table accessories, I thought this might be a good time to plan a simple meal with friends.
Looking through the Chairish offerings, I settled on these leaded crystal and silverplated serving tools.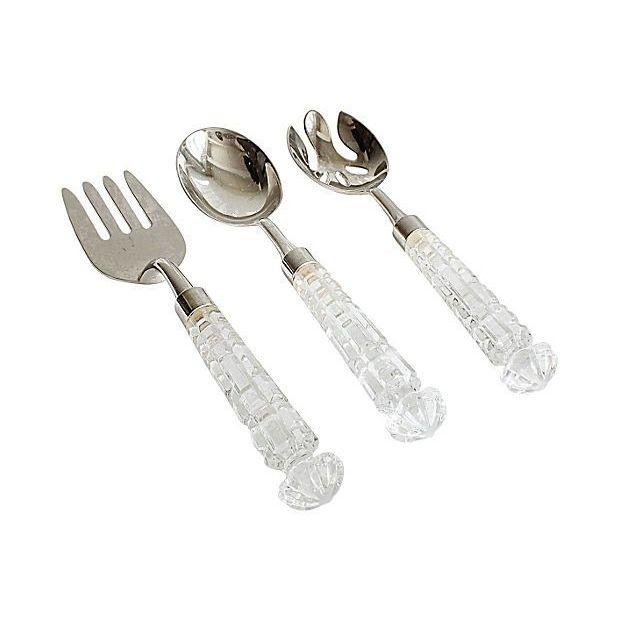 They'd pair nicely with my fine china–something I'm hoping to use more since it works so well with our new modern home.  We picked out the simple black and platinum rimmed bone china thirty-five years ago just before we picked up our diplomas, said "I Do" and headed to the Bay Area to seek our fortunes.  The china came along in our rented U-Haul and has been with us every since.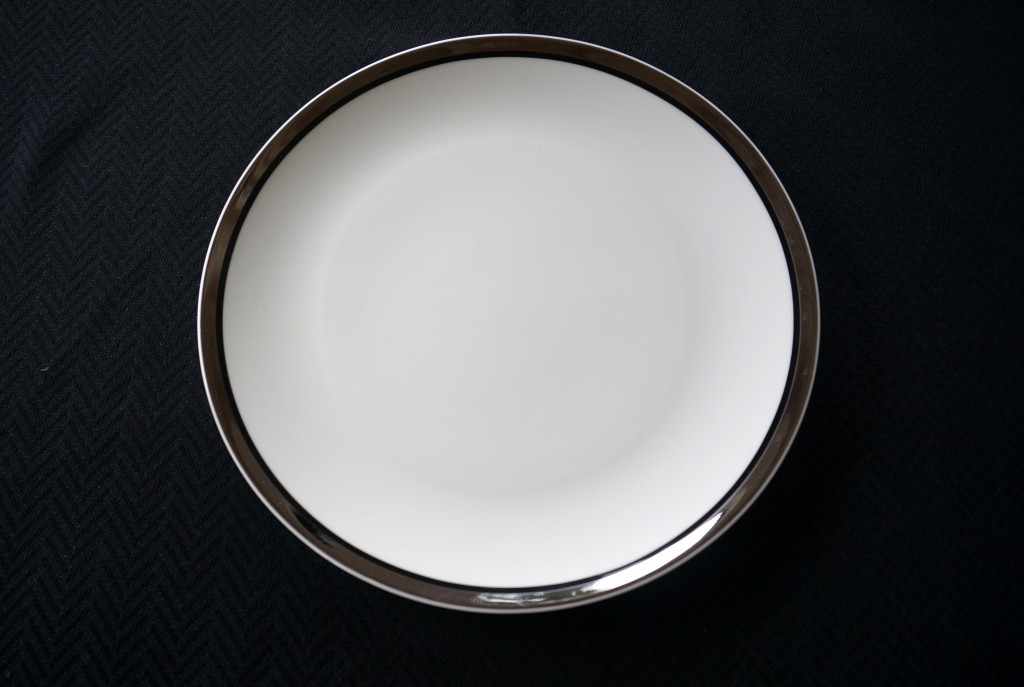 The pattern is Mikasa's Solitude and features a white china base rimmed in black and platinum.  When we chose it, it just seemed timeless and fancy.  Now I recognize the Art Deco influences and even a hint of Scandinavian design in the square tea cups with their flared bases.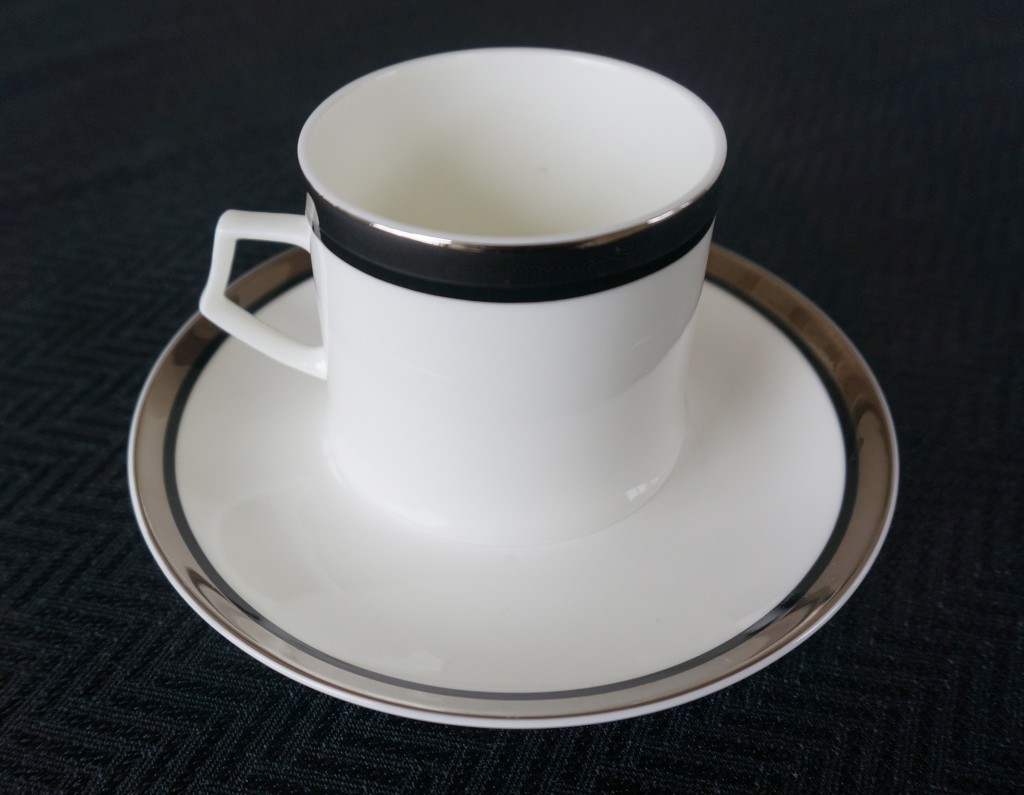 Ten years later we added some postmodernist bowls designed by the late architect Charles Gwathmey for Swid Powell, a company that produced housewares designed by prominent architects of the 1980s.  These Anniversary bowls incorporate geometric patterns favored by Frank Lloyd Wright and Josef Hoffmann.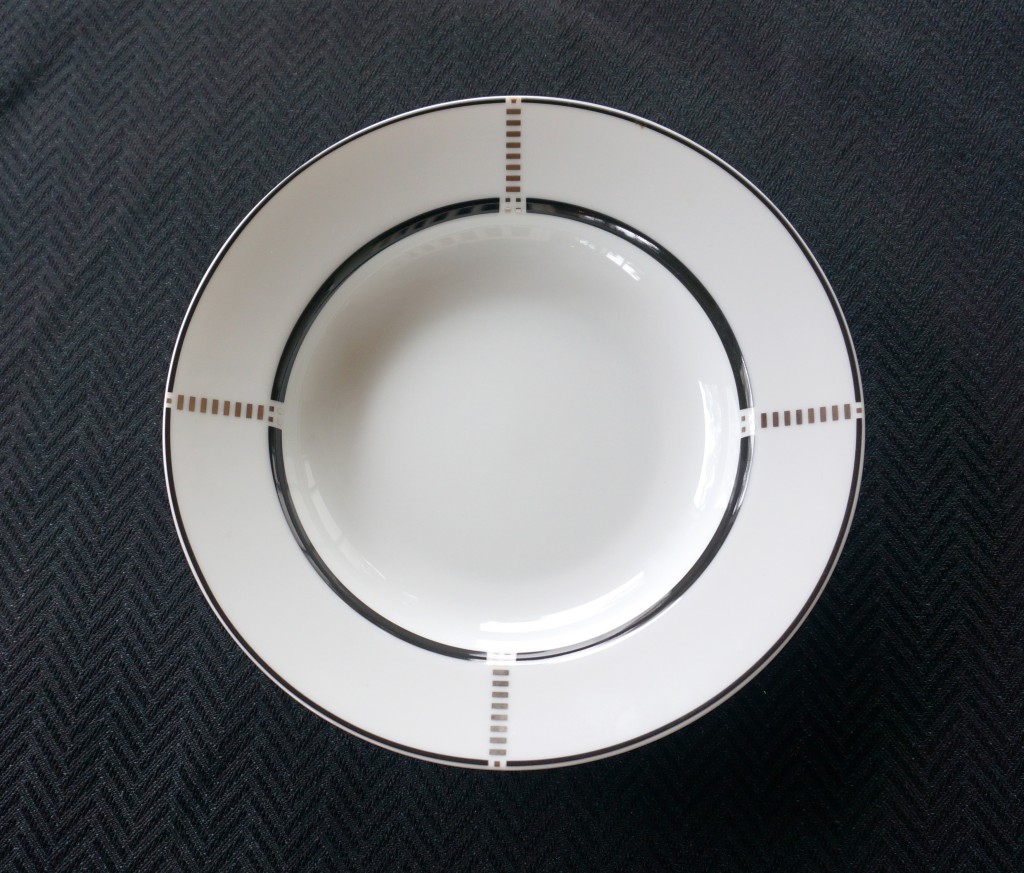 Curious to see if the Swid Powell pieces were still available online, I found a heavy platter in a related pattern–Tuxedo, also by Gwathmey–and placed it under the tree this Christmas to surprise M.J.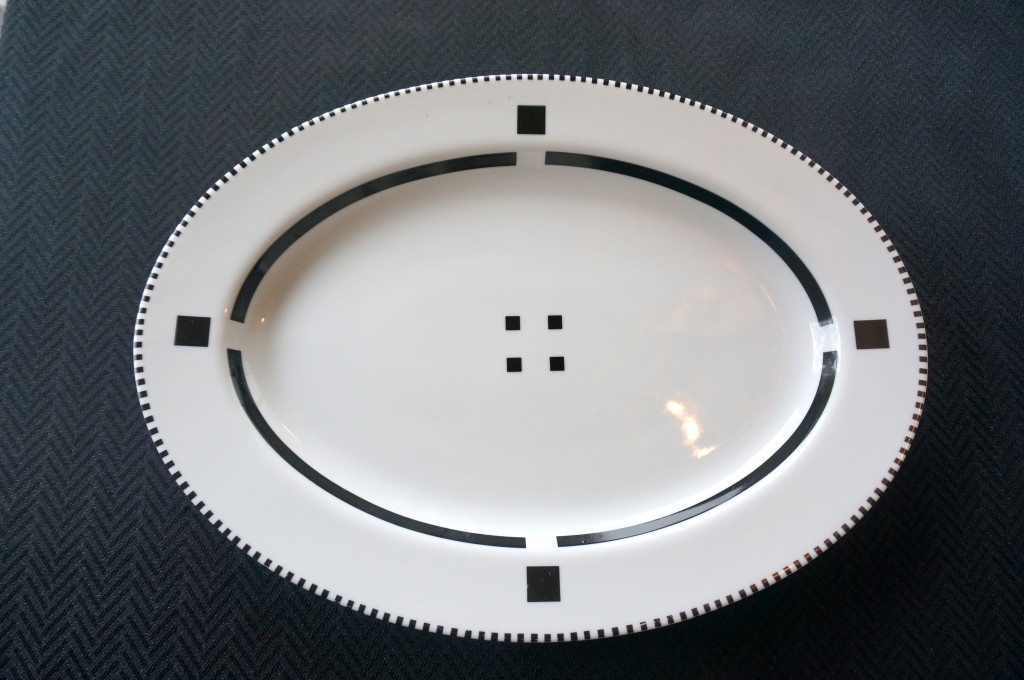 The graphics are a little bolder and there's no platinum involved so this should help pair the formal china with a more casual menu.  I'm thinking something like a hearty slow-cooker pot roast recipe served over polenta with a winter vegetable slaw on the side and chocolate cake for dessert.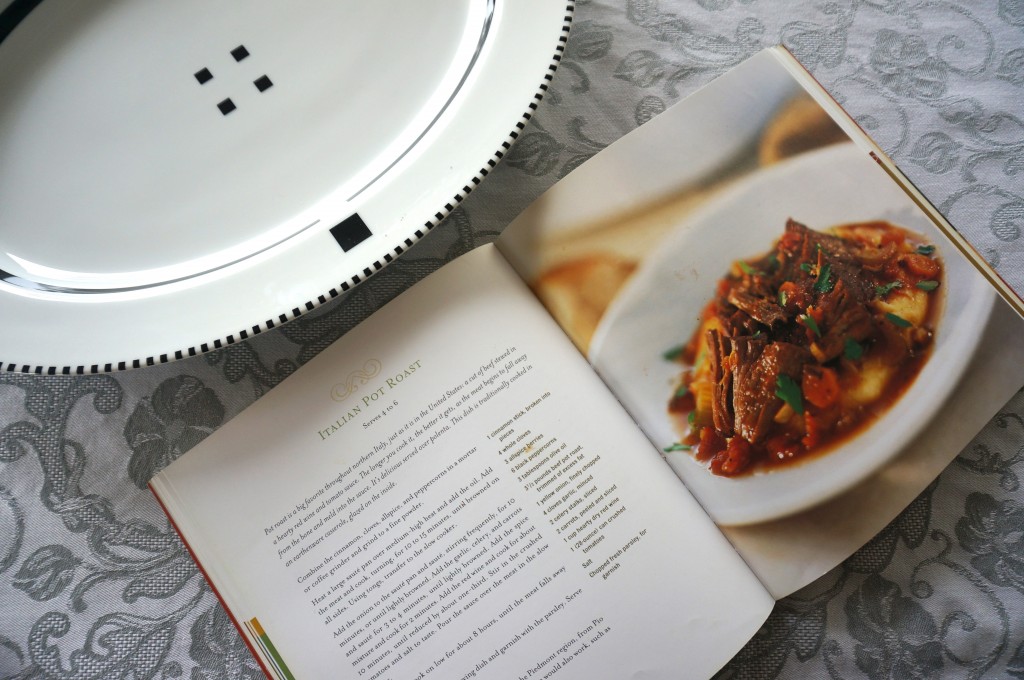 The Chairish serving pieces would add a touch of frosty glitter to the table.  I'd likely use some vintage crystal candle holders I found nearby at Loot Antiques to add another crystal element.  Because everything is in the same color palette – white/grey/black—and there are repeated geometric elements I think the mix will work.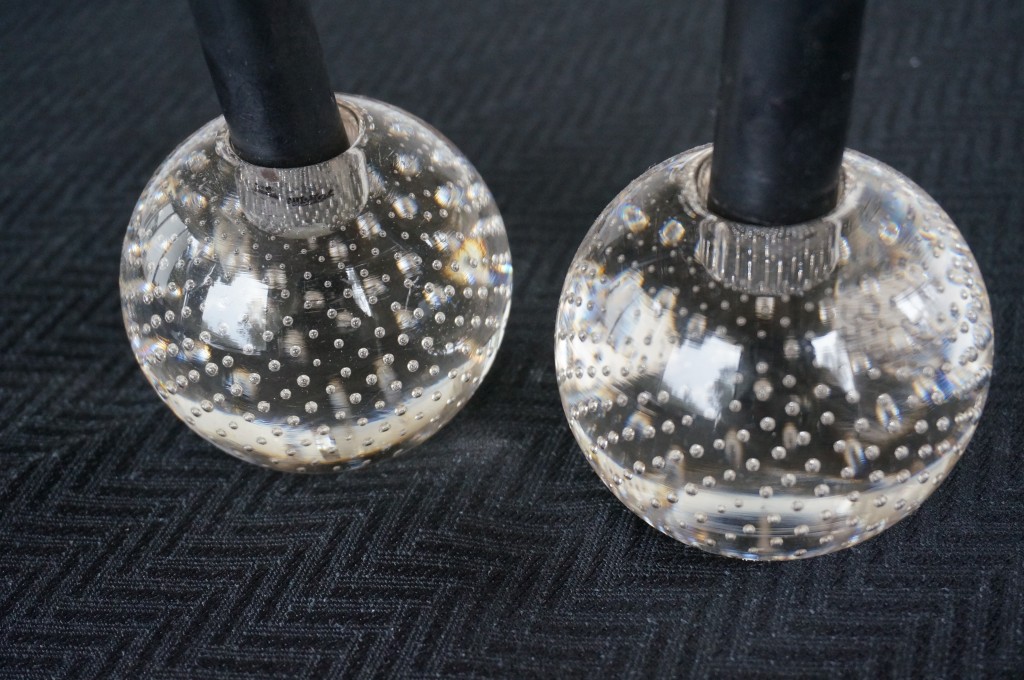 Now, what tablecloth would provide the best foundation for this rustic but sophisticated meal?  My three options include a solid black tablecloth with a subtle chevron pattern that I bought at Macy's long ago or a grey and cream paisley brocade picked up at Williams-Sonoma more recently.  The third option would be a lighter white and grey cloth with a yellow stripe around the border that I found in a Parisian department store in 2000 when we did a home exchange in London and tagged on a few days in Paris at the end.  I don't remember the name of the store, but I do recall bumping into the actress Kirstie Allie there.  She was wearing a green taffeta skirt and looked fabulous, even in her post-Cheers/pre-Jenny Craig years.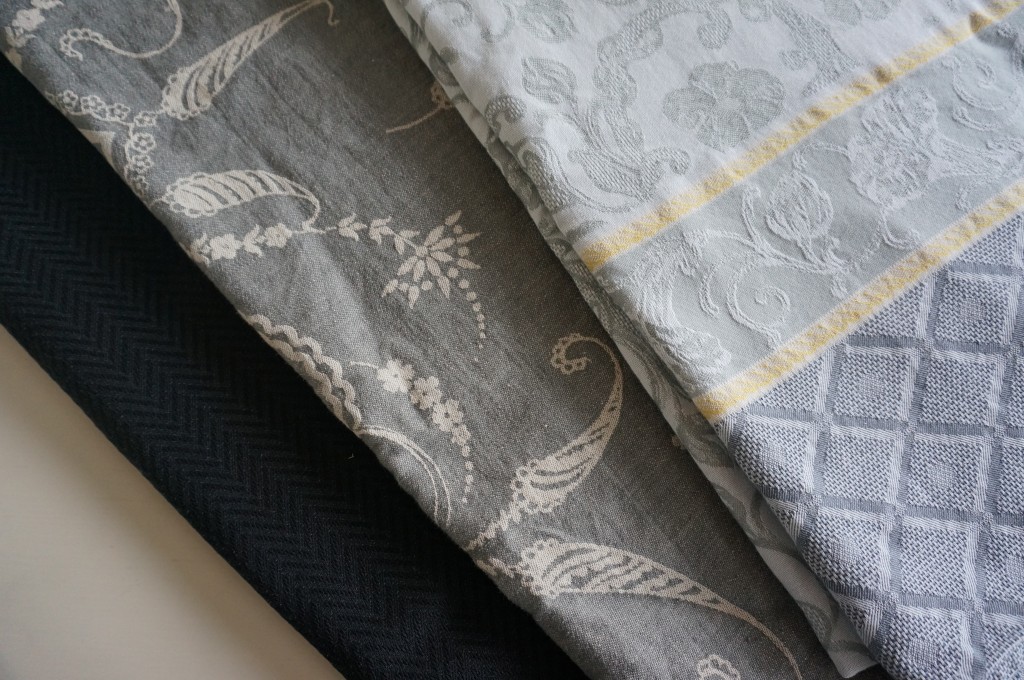 Looking forward to longer days and evoking snowy climes elsewhere, I think I'll go with the lighter French cloth.  I'll keep the flowers simple—maybe just some simple narcissus as a nod to spring. Now it's time to ring up a few friends and make this happen!