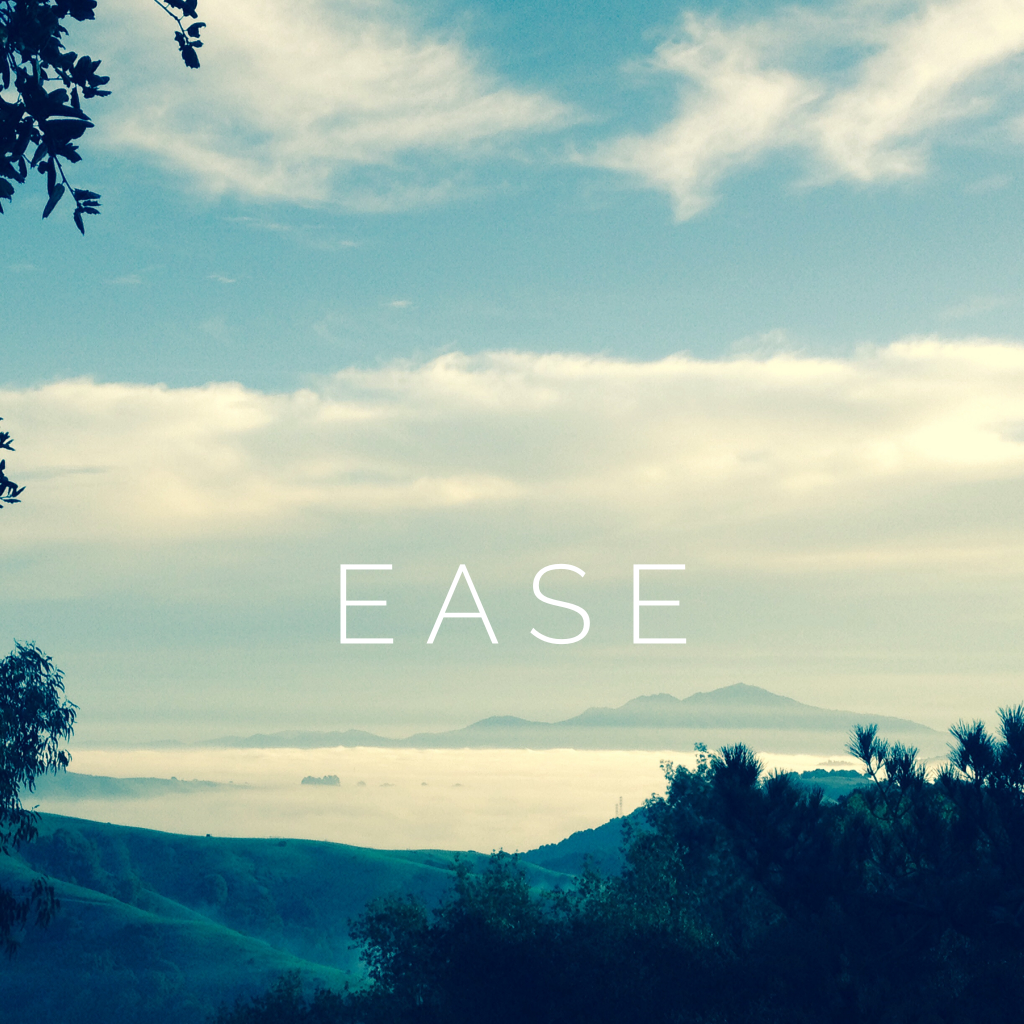 Like many this time of year, I've been indulging in some personal wordplay.  I've forgone New Year's resolutions and instead chosen a single word to focus my intentions for the year.   Last year, knowing that a move was in store, I chose Brave as my guiding word.
Finding, buying and remodeling a new house took courage and guts.  So did hiking to Machu Picchu when a landslide stalled other means of transportation.  Traveling on my own and recovering from being hit by a car were other times in 2014 when I was glad I'd decided to be Brave.
Over the past few weeks I've been thinking about what I'd like this year's word to be and kept coming back to a desire to Simplify and Focus.  When I thought about how I wanted my life to feel or how I wanted to react to challenges the word Ease came to mind.
Not to be confused with Easy–that would be tedious, wouldn't it?—Ease implies foresight, awareness and grace.  It means relinquishing expectations and accepting outcomes. It involves planning and preparation. In other words, it takes work and discipline. But if I can move with greater ease through my days? So worth it.
If you're interested in exploring a possible word for your year check out Susannah Conway's Find Your Word exercises or if you've already chosen a word, you can meet members of your word "tribe" at One Word 365  (If you want to join my tribe—I am currently the only member "at Ease.")
In the meantime, here are some New Year's things that are helping me ease into the year:
Karen Armstrong talks about religion and violence.
A favorite fitness instructor shares some thoughts on right-for-you workout routines.
A dreamy, dramatic coffee table.
Warm, minimalist desk accessories. 
Smart words by Ira Glass, nicely illustrated.
THE GAP by Ira Glass from Daniel Sax on Vimeo.
And if you live in the San Francisco Bay Area, check out my BANG article about the upcoming FOG Design+Art fair.  Hope to see you there!