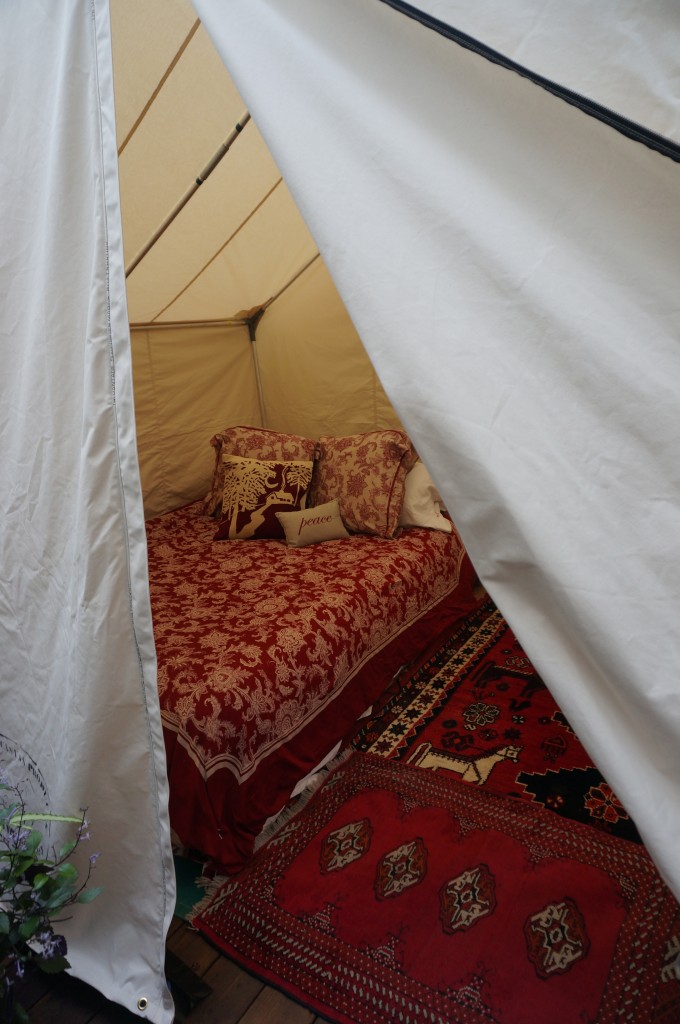 Before we move too far into the new year, I wanted to share our holiday adventure glamping at home.
Glamping—or glamorous camping—usually happens in a picturesque location and is facilitated by adventure travel companies who set up a safari-like tent with all the comforts of home.  The tents are commonly made of canvas and outfitted with lavishly appointed beds, area rugs and lighting. Gourmet meals are often served and massage services available.
With everyone home for the holidays, our empty nest was shy a guest room so we decided to set up a glamping tent of our own out on the back deck.  I'd provide tasty meals and the kids and their significant others could figure out the foot rubs.
We researched several tent companies and finally settled on Portland-based Beckel Canvas Products.  Primarily because they came highly recommended and could deliver a tent to us on time but also because they'd been part of a West Elm campaign, so that added a little hipster cache.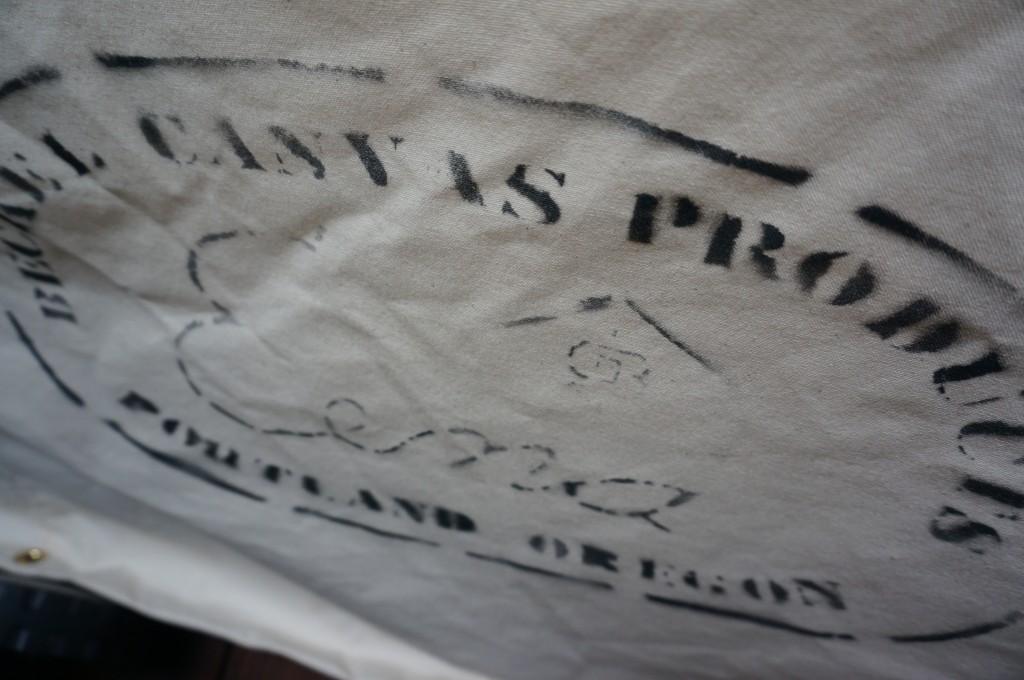 The deck where we'd be setting up the tent is 12 feet square so we ordered a 9' x 12' tent in order to leave space to enter and exit the tent.  (It also meant we wouldn't have to go to the trouble to move the grill and pots off the deck.) The tents come in standard sizes but are custom made for each order. We opted to add a window on one side but not an opening in the roof to accommodate a fire-burning stove.  This would just be a place to sleep, not somewhere to hunker down while hunting wild boar.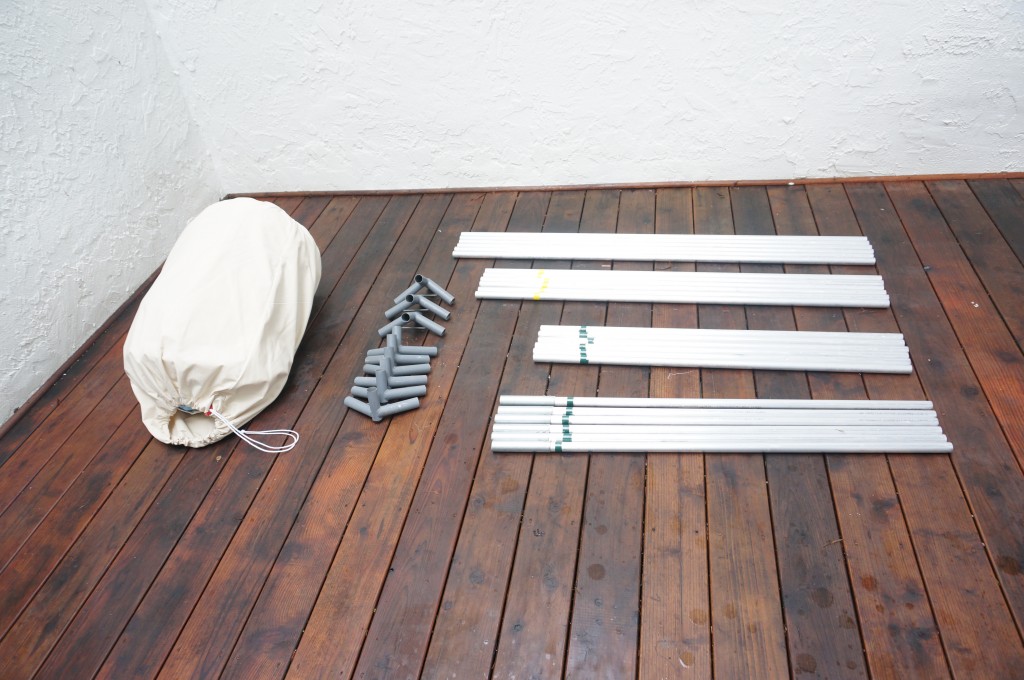 The tent is relatively compact–see the canvas, poles and connectors above.  It's beautifully made and easy to assemble.  Here are some shots of M.J. and Will putting it together.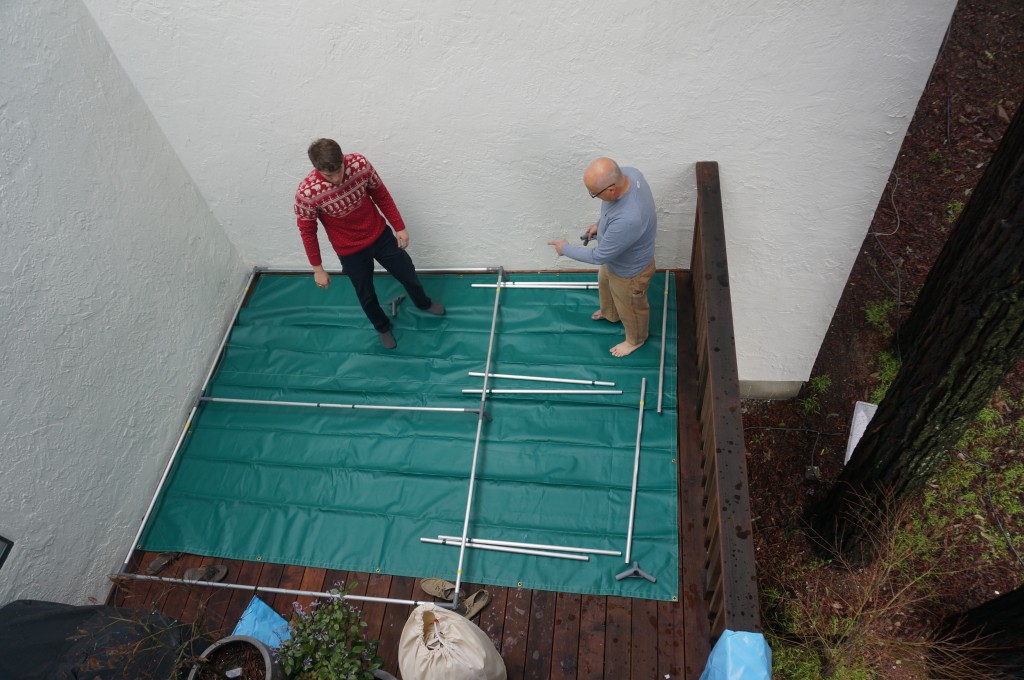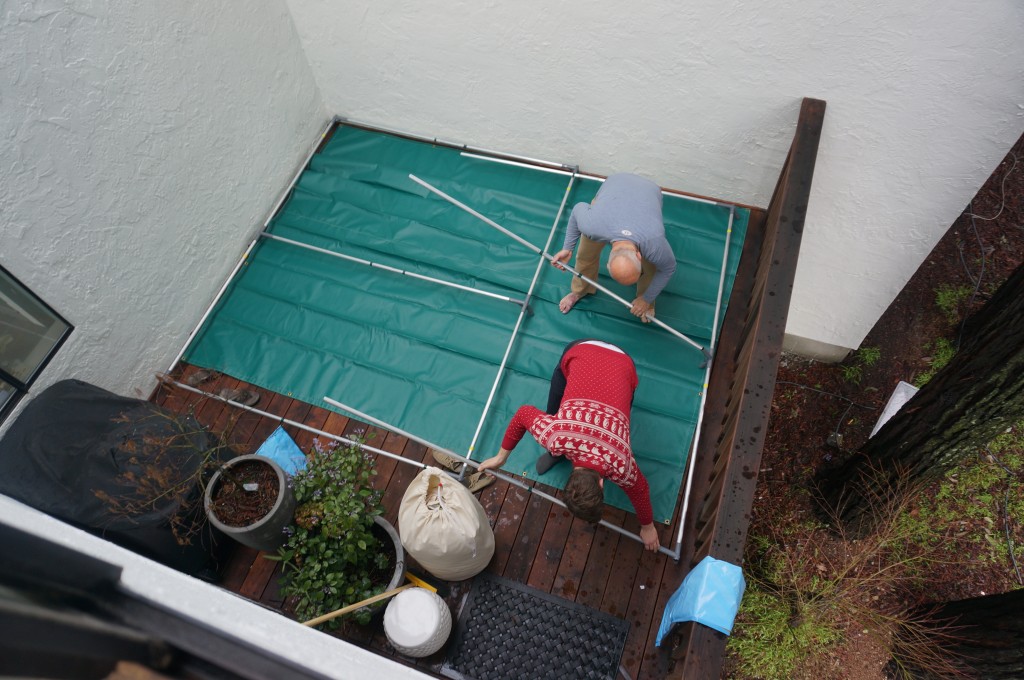 Voila!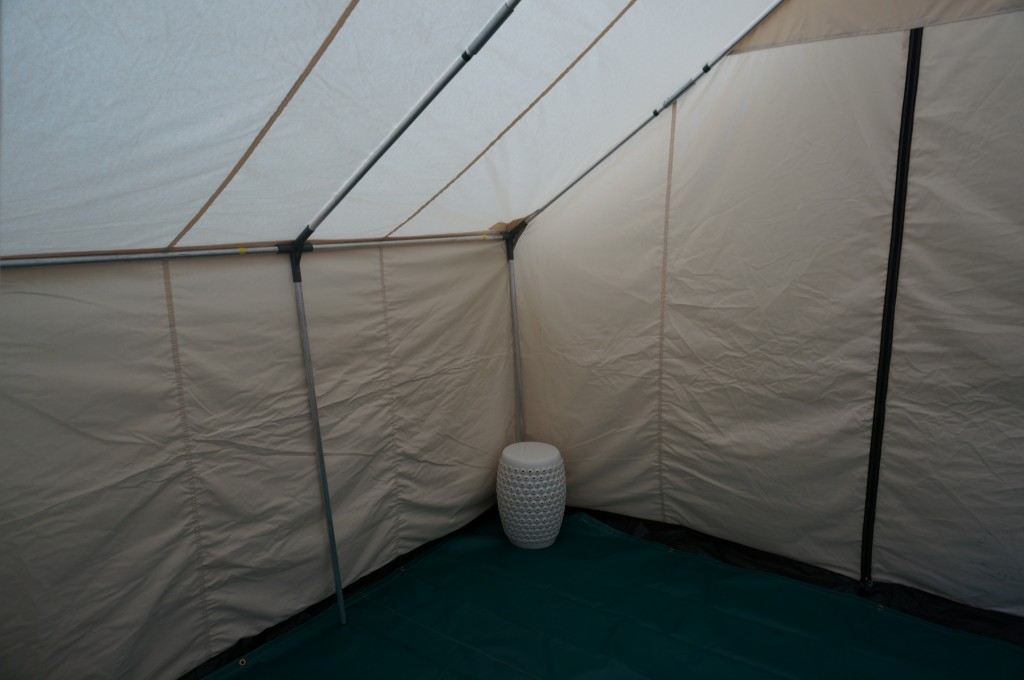 Then came the fun of outfitting our glamping tent.  We laid down old area rugs that don't quite work in this house, then placed a new up-off-the-ground air mattress from Frontgate on the left side of the tent. There was still plenty of room to add a chair and a floor lamp.  A garden stool became a night table and some framed postcards of Yellowstone evoked wild(er) places.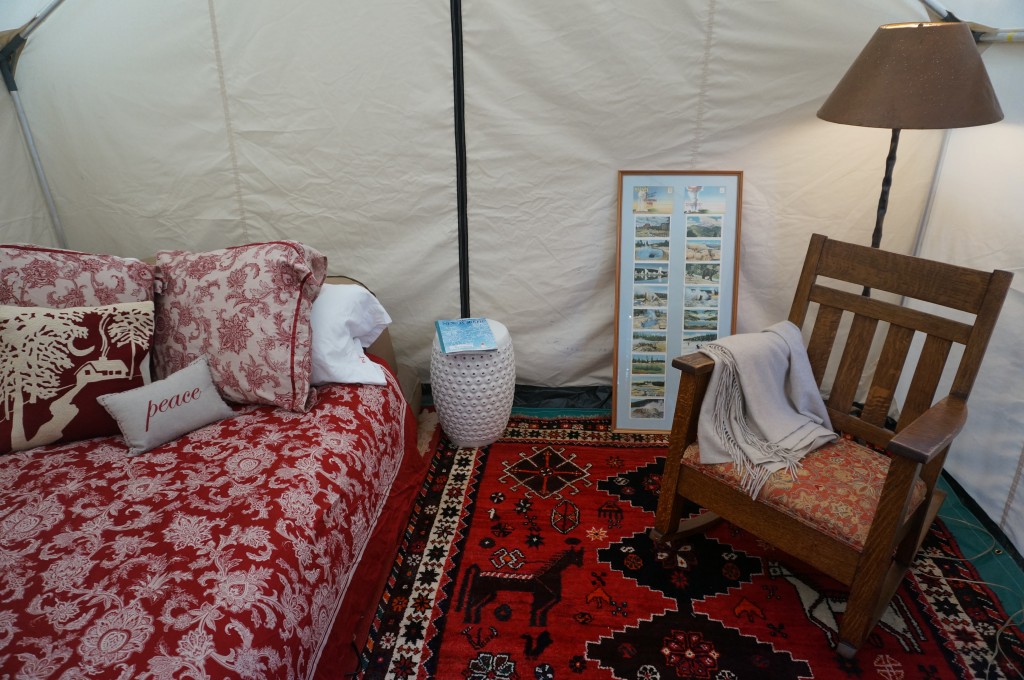 The temperatures dropped down below freezing at night so we made sure there were plenty of covers and a space heater plugged into a nearby outlet. Will was the inaugural guest.  He gave it a thumbs up for comfort and privacy, but noted how noisy it was when it rained the first night –"like being inside a drum."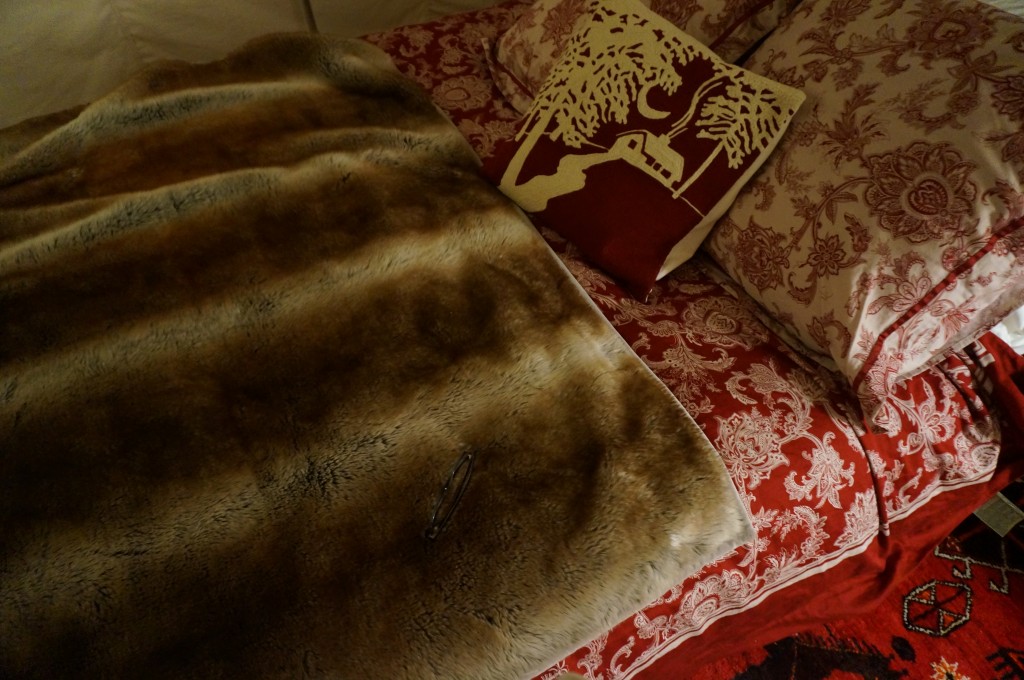 Curious about how it really felt to sleep there, M.J. and I donned our flannels and spent New Year's Eve in the tent right before we took it down.  I can report that once you were under the covers, it was toasty enough, though I woke with a cold nose which wasn't entirely unpleasant and reminded me of times spent camping with our family when they were young.  And then, of course, there was the bracing thrill of running indoors in the dark to the bathroom–which is why I'd recommend this option for youthful guests who can sleep through the night! That said, I hated to leave our little "Out of Africa" retreat in the morning.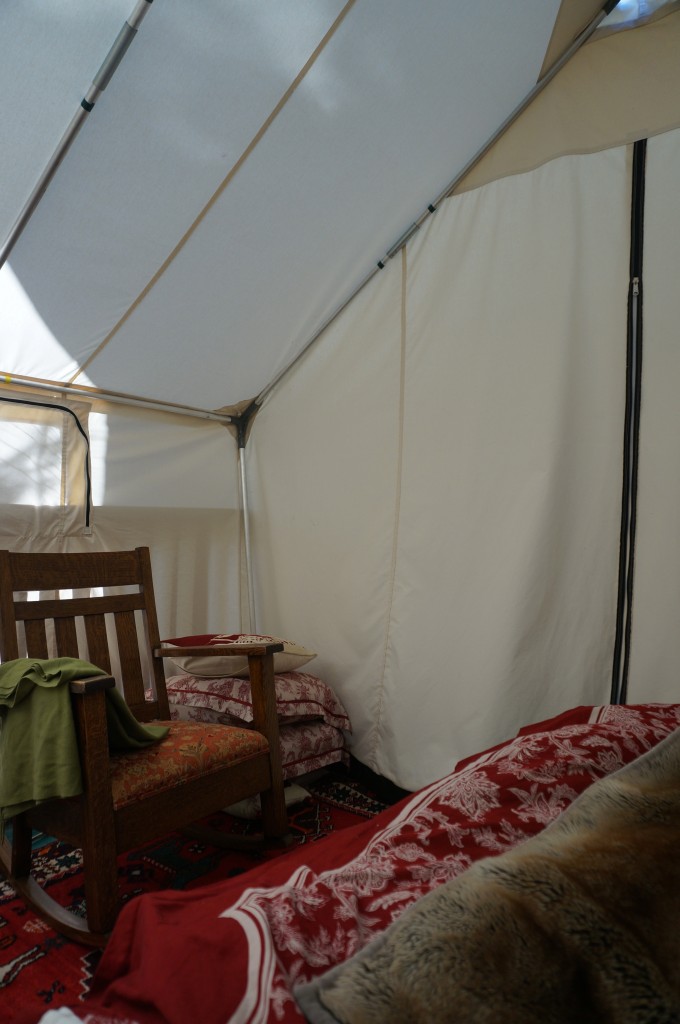 Taking the tent down was a snap.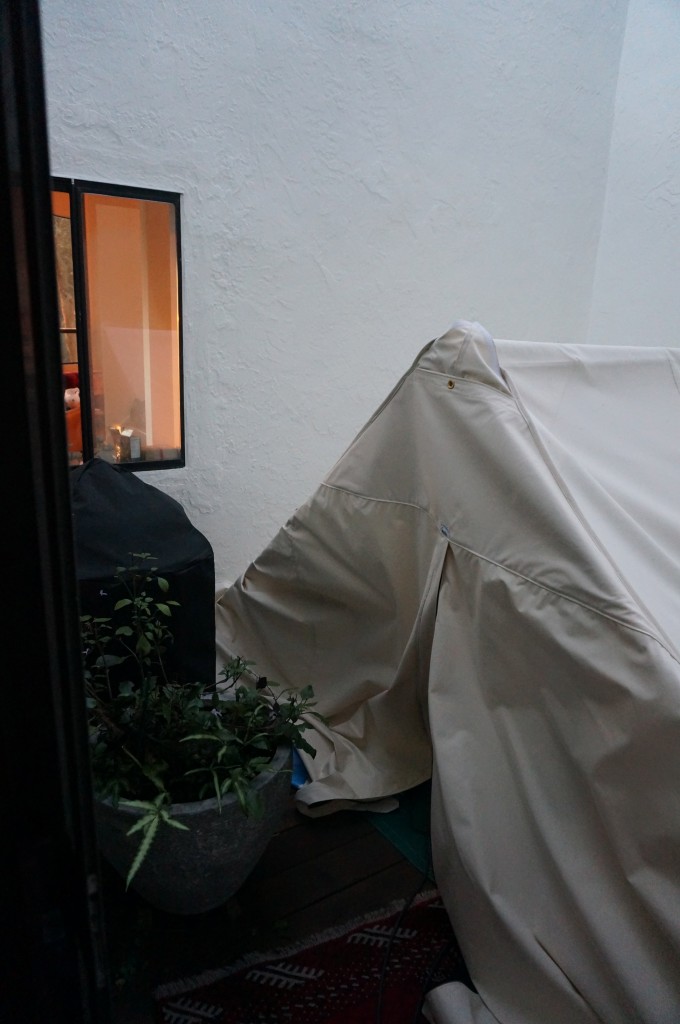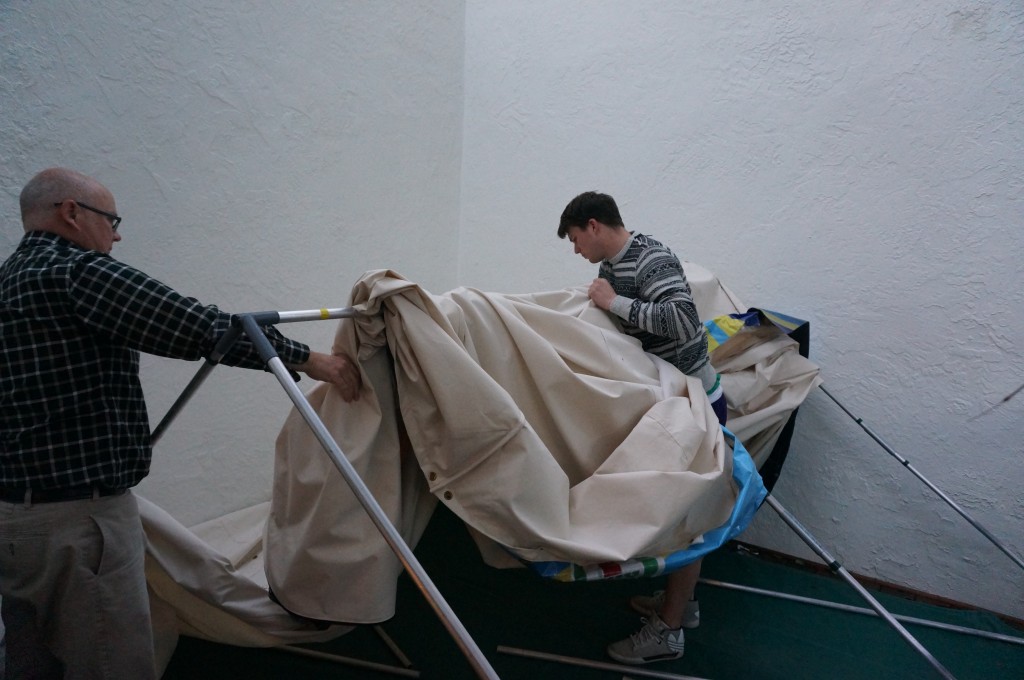 Nevertheless, it was nice to have the family engineer draw helpful diagrams on the pole bag just to make sure we could put it up again on our own.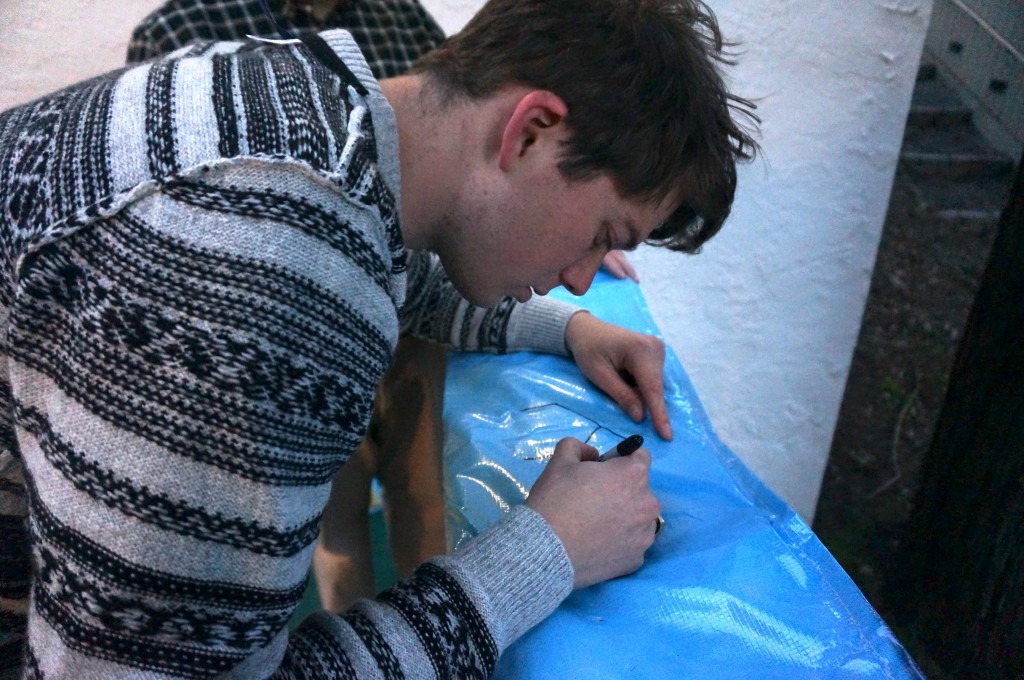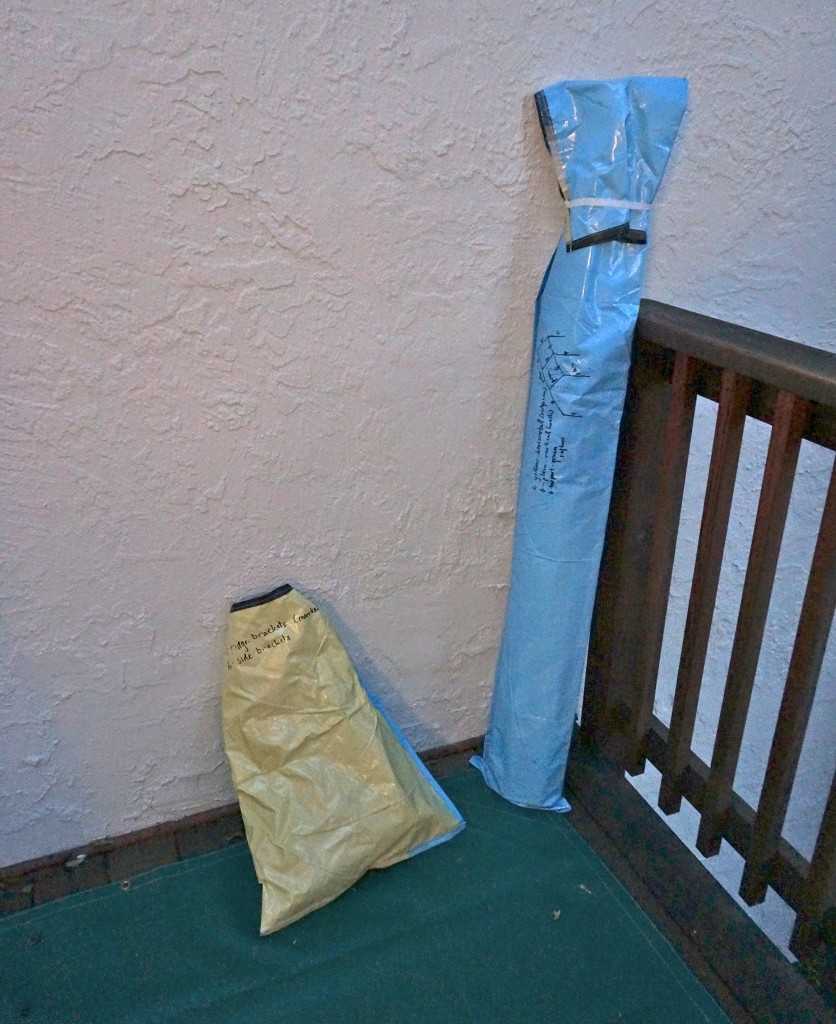 The tent and furnishings are neatly stowed away now, but I'm already looking forward to glamping again next summer!