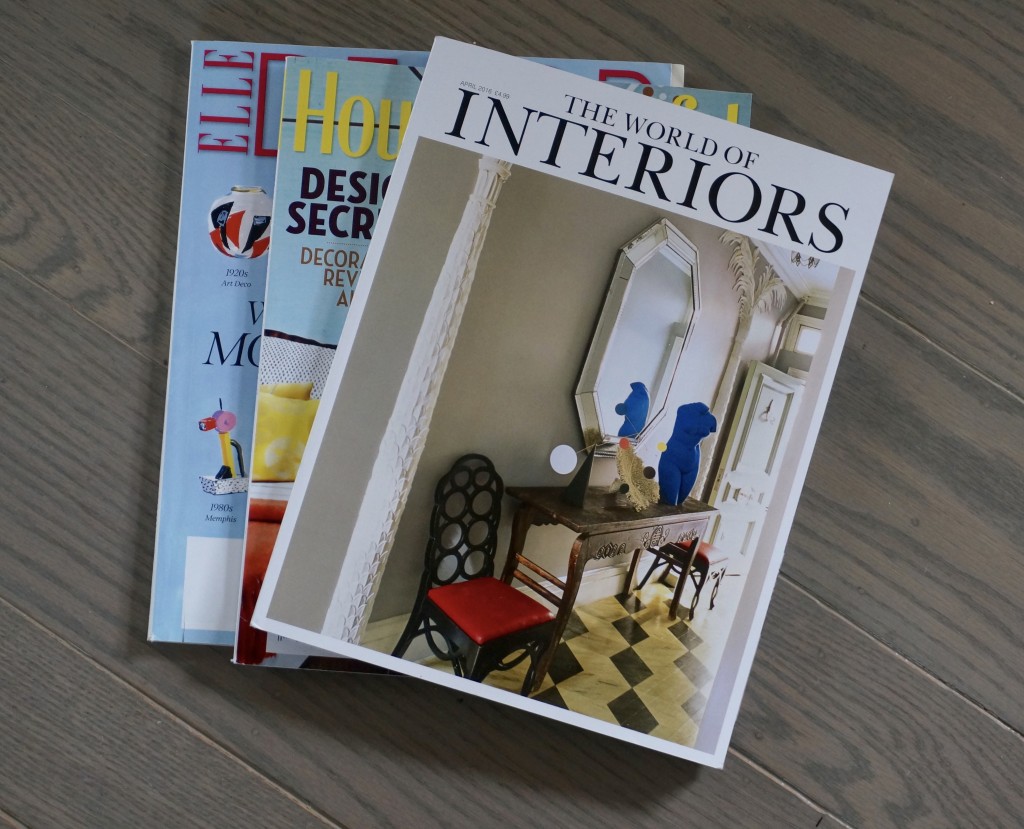 Long before I started writing for shelter magazines I read them.  And the one I read the most was Metropolitan Home.  When it folded in 2009 it really left a void in my design inspiration library.
Though I loved Dominique Browning's editor's note in House & Garden (another print publication casualty of the time),  the designs in Met Home had a more youthful vibe about them.  And they were usually more accessible.  For example, each issue included a "Hi-Lo" feature that showed how the style of a particular $10,000 sofa might be interpreted for $3000.  (The Lo examples were never THAT cheap, but they were at least available to the public.)
I was therefore delighted to read about Met Home's impending resurrection. I hope I'm one of the "select Hearst subscribers" who receives a copy next week.  If not, I'll be certain to track it down on the newsstand.
In the meantime, I'll continue to page through Elle Decor, House Beautiful (formerly edited by Newell Turner who is at the helm of the new Metropolitan Home) and—my current favorite—World of Interiors.  How about you?  Do print publications still show up in your mailbox?  Or have you moved entirely to browsing digital images for design inspiration?
Here are some other things that caught my attention this week:
The Pope advocating for more mercy, less judgment.
Some reasons for taking a weekly tech sabbath (podcast).
A light-filled studio for a fiber artist.
"Buttony" – a brilliant little short story featuring a childhood game I used to play.
Melissa McCarthy performing Colors of the Wind. (Fast forward to minute 6:00)