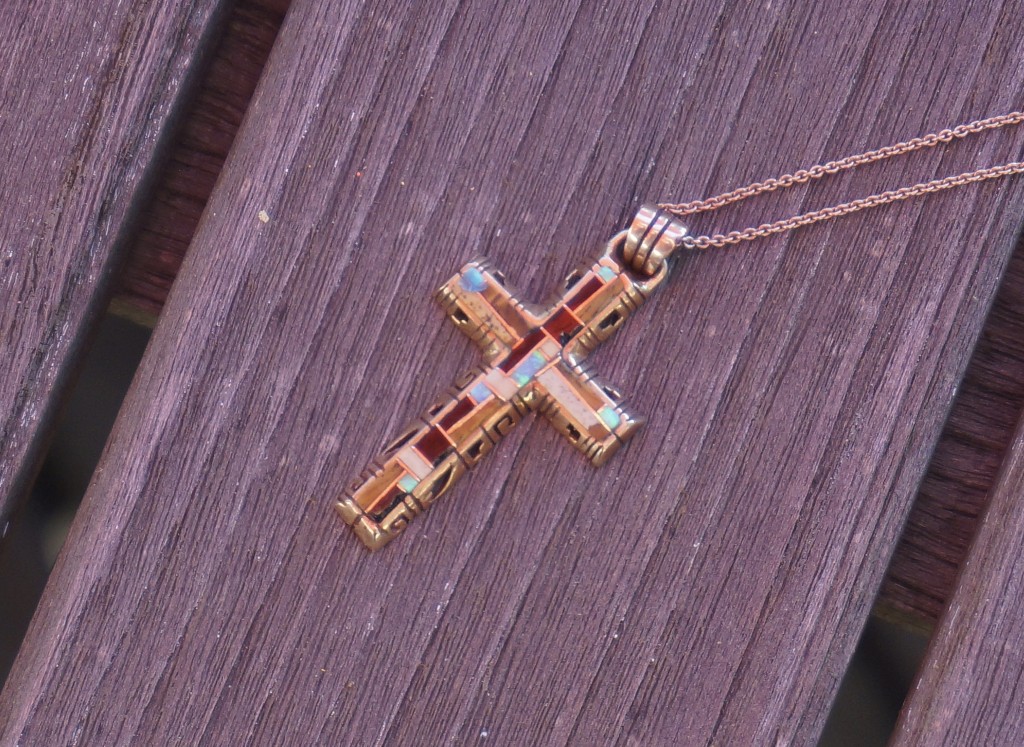 For years now I've thought about buying a cross necklace.  But though I'm a Christian, wearing crosses is not part of my faith tradition.  In fact, growing up—back when Mormons were feuding with Catholics—I was told that Mormons did not wear crosses.  That we emphasized Christ's resurrection not his crucifixion and that wearing one would be something pretty close to a sin.
What my people did wear were CTR rings.  CTR stands for Choose The Right and just before you were baptized at age eight you were given a little ring with an adjustable one-size-fits all band topped with a miniature shield emblazoned with the letters CTR.  The band was a little pinchy and the metal eventually turned your finger the same green as the enameled shield.  I'm not sure what happened to mine.  But I do know that by the time my kids were old enough to wear CTR rings you could buy nicer versions that were made of silver with a solid band in specific sizes.  One daughter wore hers up through high school.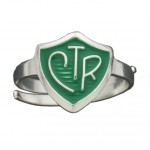 My impression is that many Catholics wear a cross necklace throughout their lives—that it's the one piece of jewelry they wear consistently.  I wasn't looking for that.  I can't even commit to an Apple Watch (and my son now designs for Apple!) because I like to change things up regularly.  But I wouldn't mind wearing a cross now and then.  And wearing one at Easter seems particularly appealing.
So today—Good Friday—I decided to buy my first cross necklace.  I went to Sagrada—a lovely little "sacred arts" bookstore in the hip Temescal neighborhood of Oakland—and considered a number of options.  There were ornate medieval crosses (too fussy), bedazzled crosses (too glitzy),  and crosses made out of Fimo clay beads (too funky).  I lingered at the First Communion crosses since they were the simplest but they also seemed too small and delicate for grown-up me.
Ultimately I ended up with this mosaic cross.  After seeing a photo of it my San Antonio sister said I'd fit right in in Texas.  I actually thought it looked less Tex-Mex and more Viennese Secessionist a la Klimt.  (Though his art was often collected by Jewish patrons, Klimt was Catholic so I guess that's not that far-fetched.)
So why do I want to wear a cross? At least sometimes? Style-wise, I like the classic shape of the cross.  Symbolically, I feel more comfortable than I ever have about being an openly spiritual person who would like to applaud and emulate Christ–someone who always did Choose The Right.
Do you wear any jewelry that has spiritual significance to you? If so, I'd love to hear what you wear and why you wear it.