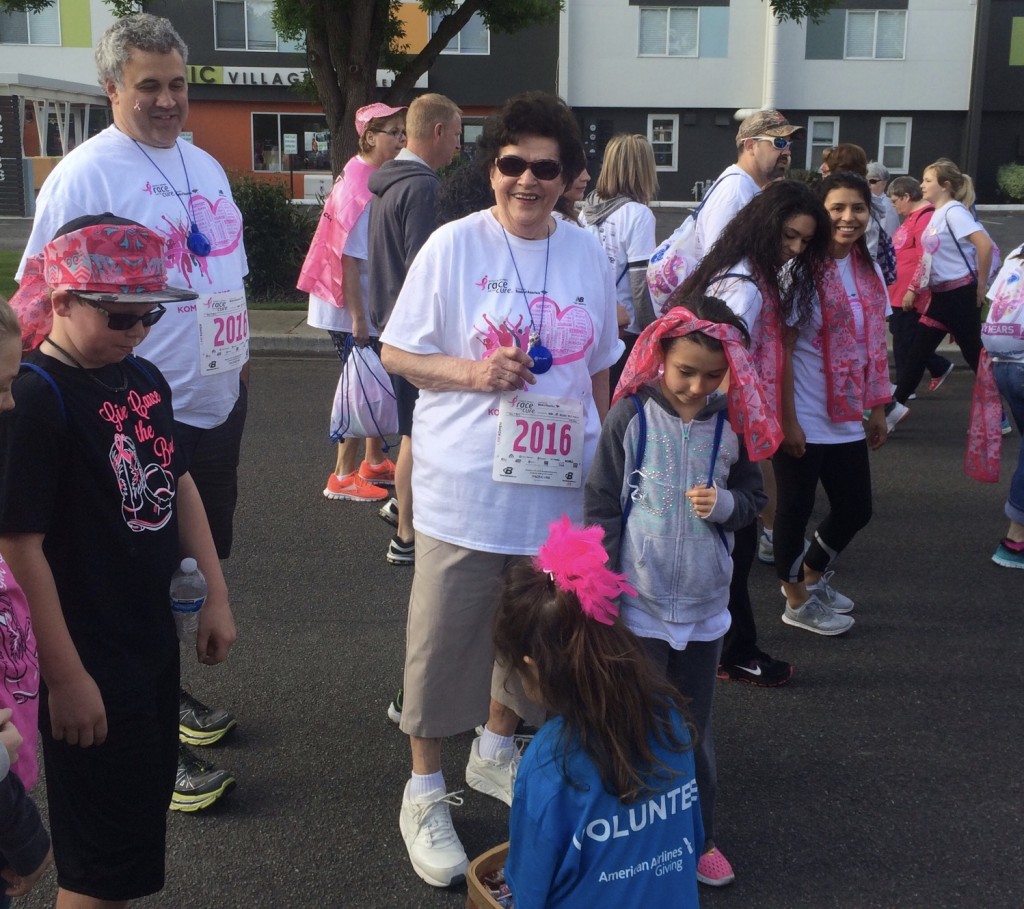 Life took me to the mall yesterday.  Lunch with an old friend and editor.  Birthdays and baby showers to shop for.  Trips on the horizon so a bit of travel shopping for myself.  When I was done with my errands I slipped into a movie theater and caught a late matinee of the Gary Marshall film "Mother's Day."  Though the film was irritatingly peripatetic, it did remind me that Julia Roberts is a wonderful actress and it made me wish I was spending this Mother's Day with my mom.  Mission accomplished Mr. Marshall.
But Mom's in Idaho with one of my sisters greeting a new great-grand-baby–and walking in a charity race!–so I'll just have to wait until we begin celebrating her 80th year this summer.   I'm grateful she's around to miss.   Other friends have lost wives, sisters and mothers this year.  Their moms have gone missing for good.
I don't know what it's like to lose your mother yet.  I imagine it's one of the hardest things we do in this life—even if we don't get along with our mothers all the time. But my father's gone now and one thing I've learned since his passing is that time has smoothed out the rough edges of our relationship.  The things about him that once irritated me have faded and the best of him has come into focus.  For those of you missing a mother this weekend I'm wishing you the same. Happy Mother's Day.