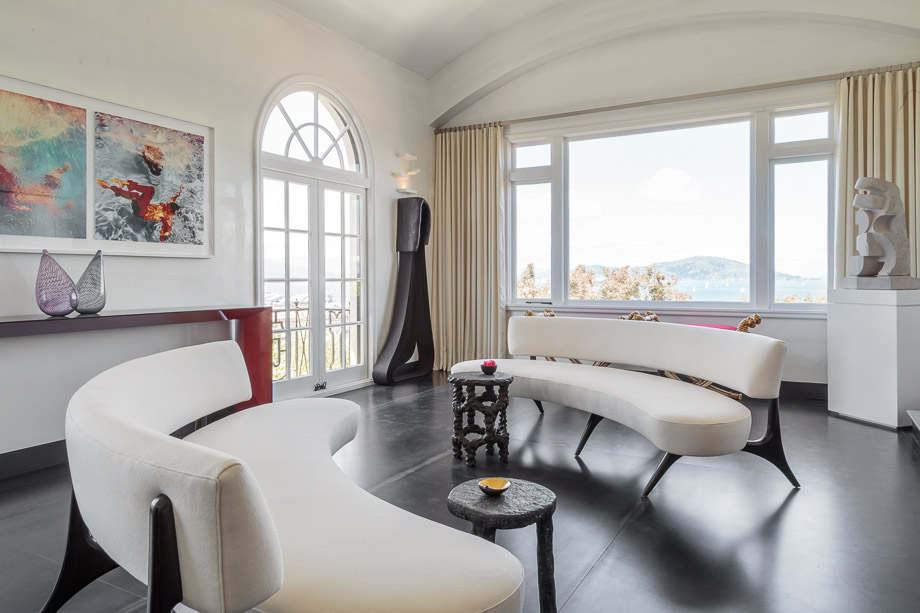 Every time I attend the San Francisco Decorator Showcase I come away inspired by big design concepts and small design details.  My travels have delayed my attendance so far this year, but these photographs by San Francisco photographer David Duncan Livingston make me eager to catch this stunning showcase before it closes on May 30.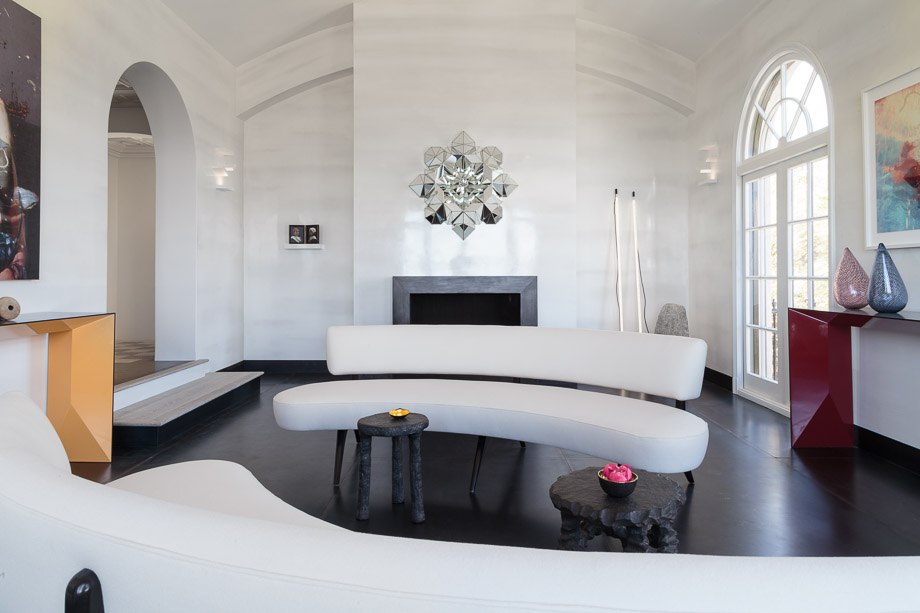 I want to take in the spare white elegance of Antonio Martin's living room design and the curvy details in Martin Kobus's dining room.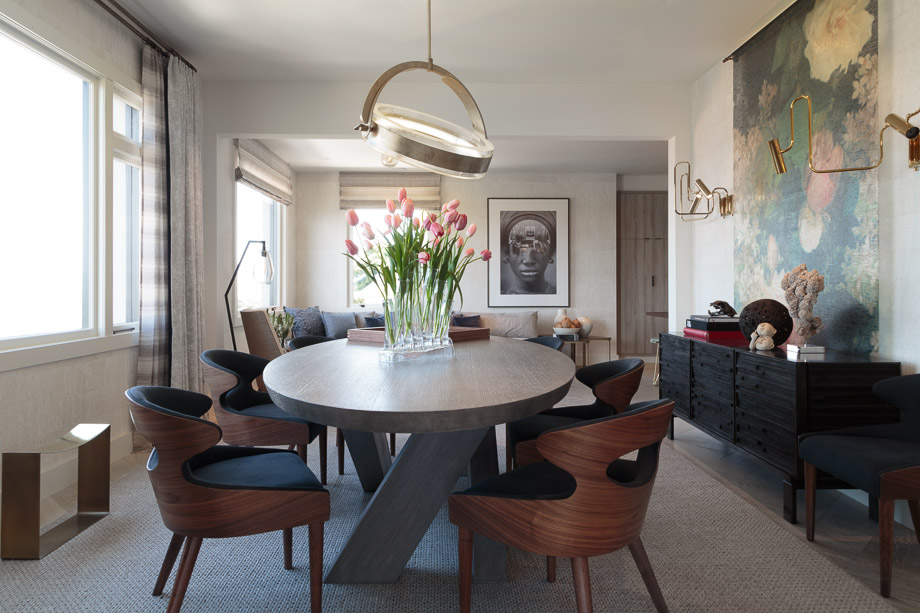 I suspect the muted persimmon and slate blue of the traditional rug laid the foundation for this striking office design by Stephen Jones.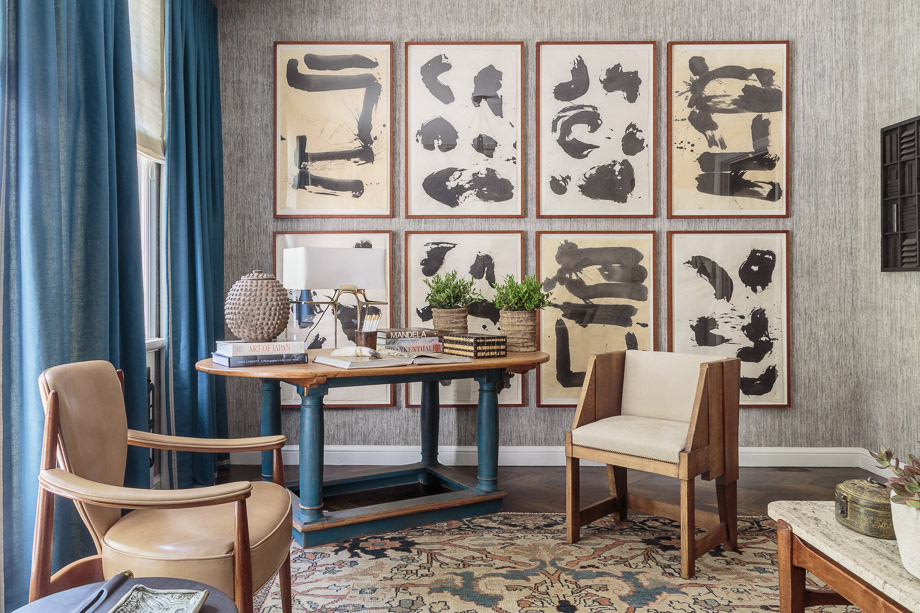 As did the dramatic kelly green and cobalt blue zigzags in Kyle Bunting's rug for this glam retreat by Nancy Evars and Dimitra Anderson.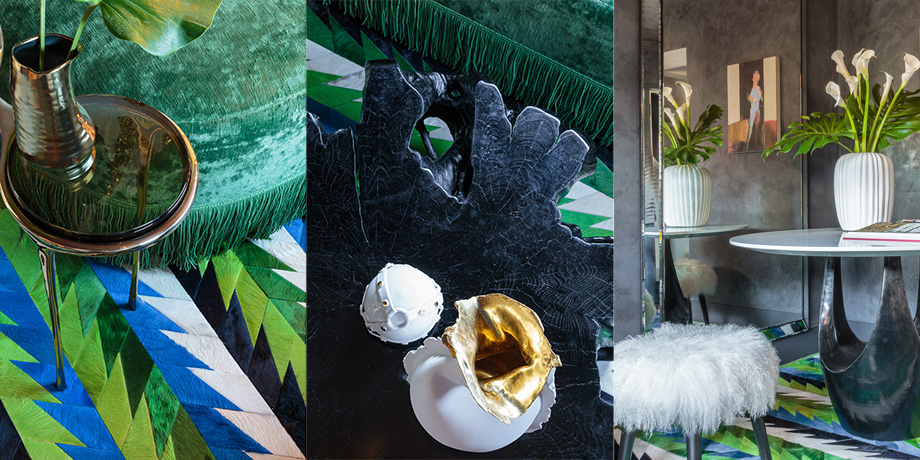 But when it comes to color inspiration, who could resist the delicious rainbow sherbet palette of this girls room by Ann Lowengart.  Isn't that Sol LeWitt-inspired ceiling scrumptious?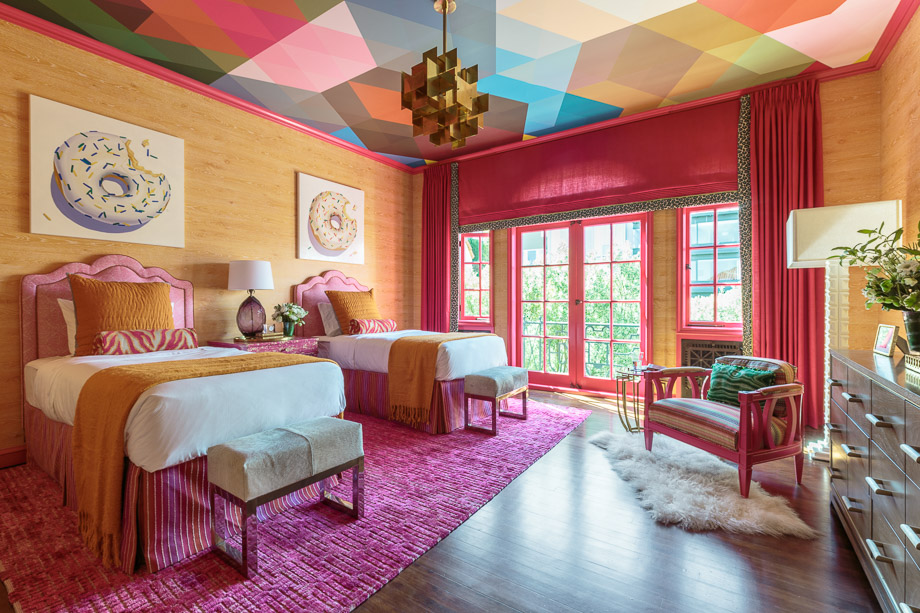 On the second floor hallway Livingston is showcasing some of his own fine art photography–including this effervescent image of the Eiffel Tower. "It's like a birthday sparkler celebrating France and summer," says Livingston who uses motion blur to give the fine art print a painterly feeling. Because Livingston's wife is French they often travel with their young son to Paris. "Before I got married I'd visited the City of Light many times as a solo tourist but now when I visit with my family we'll have lunch with Grandma, see old friends and just hangout between other travels in France. Paris is THE hub for all things French."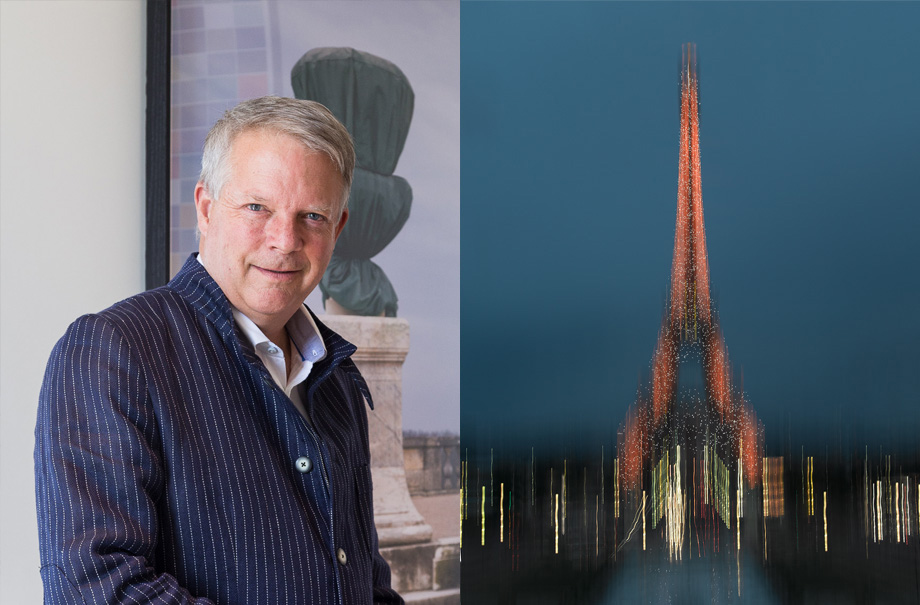 To see more of Livingston's exceptional work be sure to follow him on instagram @daviddlivingston.  And for details about the SF Decorator Showcase—running through May 30—go to http://decoratorshowcase.org  Hope to see you there!