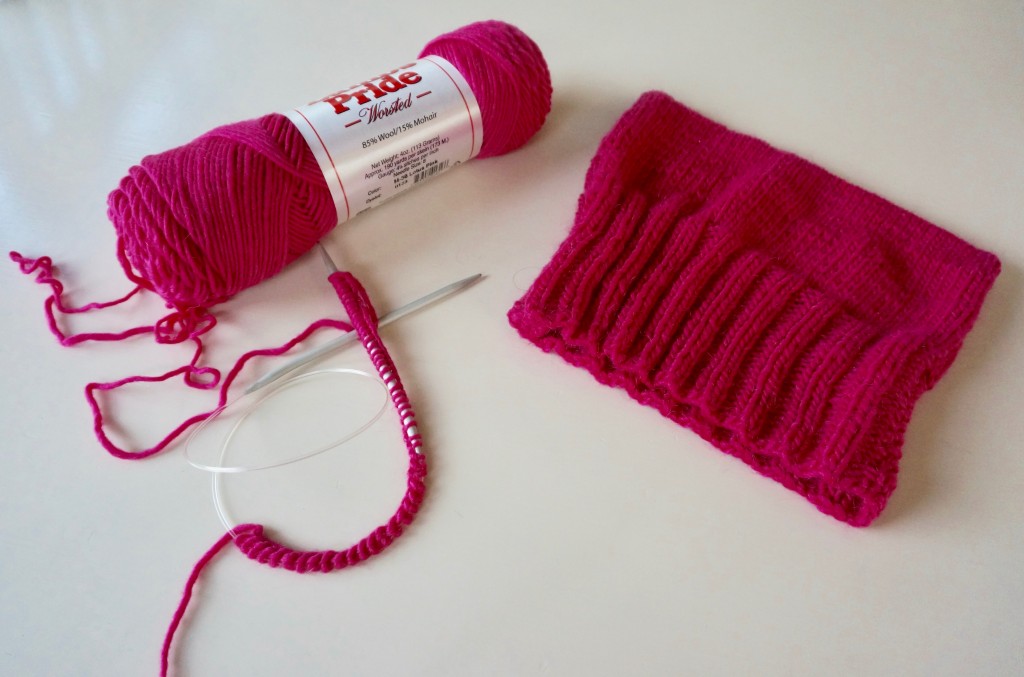 Perhaps some of you are participating in the Women's Marches being held around the country this weekend.  If so, you might be wondering just what to wear.  Many women will be sporting pink knit hats, otherwise known as "pussy hats."  I'm blushing a little just writing that out–which may be why it took me so long to track down the pattern and get started on a hat for myself.
I'd seen a few women in my circles posting photos of the hats and yesterday with a holiday in front of me I decided to knit one for myself to wear in Oakland this weekend. And maybe for my two daughters who will be marching down much colder streets in Boston and Manhattan.  I looked up a few patterns both at the official Pussy Hat Project site and on the knitting site Ravelry and called around to see what yarn shops in my area were open.
Turned out the closest ones were pretty much sold out of pink worsted or bulky weight (thicker, therefore faster to knit) yarn.  But a yarn shop in a further out suburb said they had plenty so I drove out to find this table filled with beautiful yarns in shades of fuschia, rose, watermelon, strawberry, blush and  burgundy.  A half-dozen women were fingering the wool and cotton skeins as they shopped for materials to make their own Pussy Hats and happily chatted about where they would be marching.   Made me look forward to spending time with the other women (and men) at the march on Saturday.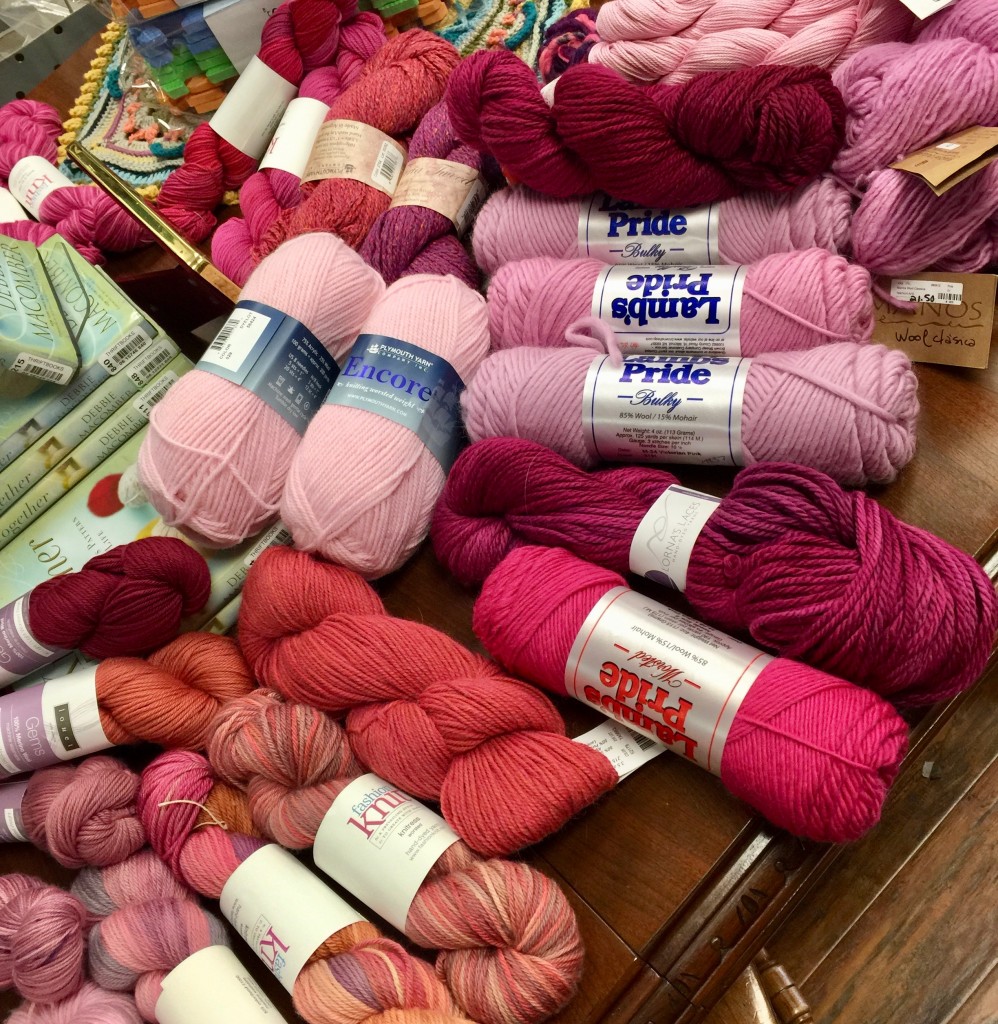 I sent some images to my daughters who said they preferred a solid dark pink worsted weight yarn as did a young activist knitter friend I was shopping for. Fortunately, the store had just restocked this particular wool/mohair blend. I selected a subtly variegated yarn magenta bulky-weight hand-dyed wool for myself, figuring if I really plow through two hats early in the week I'll need an especially fast-knit yarn to have mine ready in time. By the end of the day I had completed the simple rectangle necessary to make the hat.  Thinking some of you marching knitters out there might want to create one too, here are a few notes to help you along the way.
I'm an experienced, if infrequent, knitter but the pattern really is simple enough for a beginner.  It's basically a seventeen inch rectangle with four inches of ribbing on each end that is then stitched together.  When worn the middle of the top collapses and the pointy ends look like kitty cat ears.  I knit the worsted weight on a size 8 needle and it took about an hour to do the first four inches of ribbing, another two+ to knit the stockingnette portion of the hat, and a fourth hour to knit the last four inches of ribbing on the other side and sew up the hat.  So, give or take, a four hour project.
It was pleasant to work on as the sun went down in the living room while listening to a podcast–Patty Smith talking with Alec Baldwin on "Here's The Thing"–and then later watching the sobering documentary "13th" for MLK Day.  It would be even more pleasant to do it over the course of a few days so start now if you can.  Happy Protest Knitting!