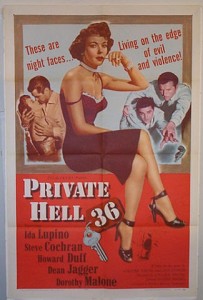 I am such a house-hunting hussy.  Just last month I was bemoaning the buyers who left us at the altar and now that our house has sold to someone else I'm flirting with every possible dwelling that comes my way.
Actually, not every possibility.  Some of the options have been so bad I'd be afraid to introduce them to my hairdresser, let alone my mother or my children.  In the two months we've been selling our home (sold! twice!!) I've looked at 30 + options and some of them were real stinkers.
There was the downtown Oakland apartment complex where my husband figured he'd need to buy a pair of mesh basketball shorts just to fit in with the 20-something crowd.  Then there was the '60s penthouse condo off Piedmont Ave. that could have been sort of Mad Men hip if you weren't mugged on your way through the complex and survived the rickety elevator ride.
But some options were truly tempting. We thought seriously about the luxury condos at Jack London Square.  The views are incredible, but the units are so small we decided we'd also need a Napa vineyard for weekend retreats. And frankly, that's just not in the budget. The townhouses in Emeryville were nice enough but seemed more newlywed-appropriate. And the view of the YMCA parking structure from the one true loft space I saw was not all that elevating.
Still, I've thought about shacking up with all of them.  I've imagined how we'd entertain guests on a sunny Sunday and how we'd curl up by the fireplaces (fake or real) on rainy evenings. I've dreamed of where we'd fall asleep and where we'd have breakfast together.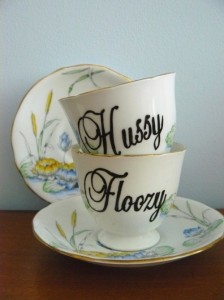 I was heartbroken when the charming bungalow I hoped to acquire turned out to be leased already and elated to find that a few rare listings are actually better in real life than in the pictures. I've spent sleepless nights trying on dreams of happily ever after behind picket fences, concierge guarded lobbies and woodland creeks.
But I need to stop playing the field. If I don't settle down soon, I won't be able to enjoy the last few days here. Time to commit.
Sources: Reworked vintage English Royal Stafford cups and saucers from trixiedelicious on Etsy.