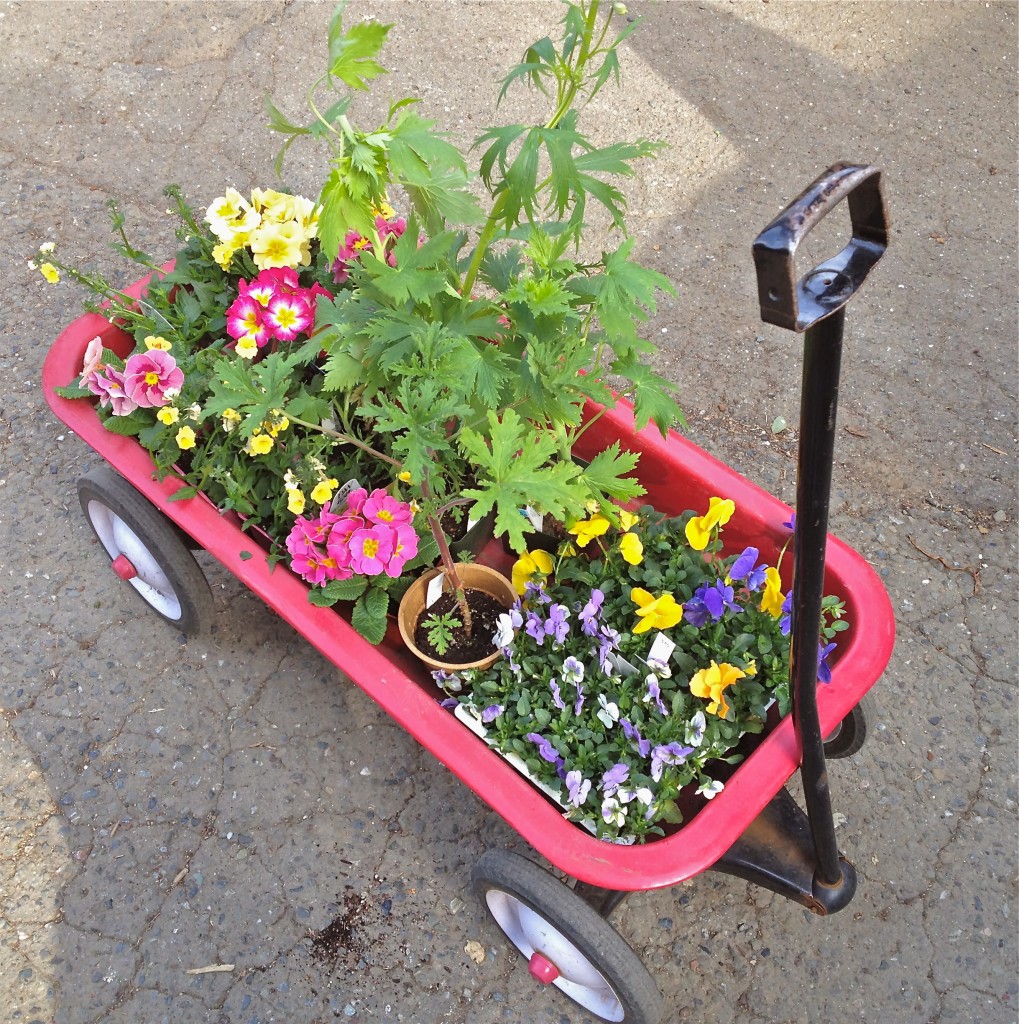 Spring played peek-a-boo this week with on and off showers and some balmy days punctuated by frosty nights. Nevertheless, I enjoyed several playdates in the garden with some cold-weather annuals.  Like my mother always says about lipstick—everyone needs a little color!
Here are a few other things that brightened my world:
1. If you, too, are planting spring annuals, check out these planting tips from Annie of Annie's Annuals—remember, wield a shovel not a trowel!
2. For those of you still snowbound, spend a few moments with these beautiful orchid watercolors by Canadian artist Karin Johannesson.
3. Whether you're enjoying spring or enduring winter, make something yummy with lemon grass.
4. Revel in the Bay Area's answer to the Bellagio fountains.
5. Consider learning to code. I am.
6. Weigh in on the women & work controversy generated by Sheryl Sandberg's soon-to-be-released book Lean In.  I like this take by writer Dominique Browning.