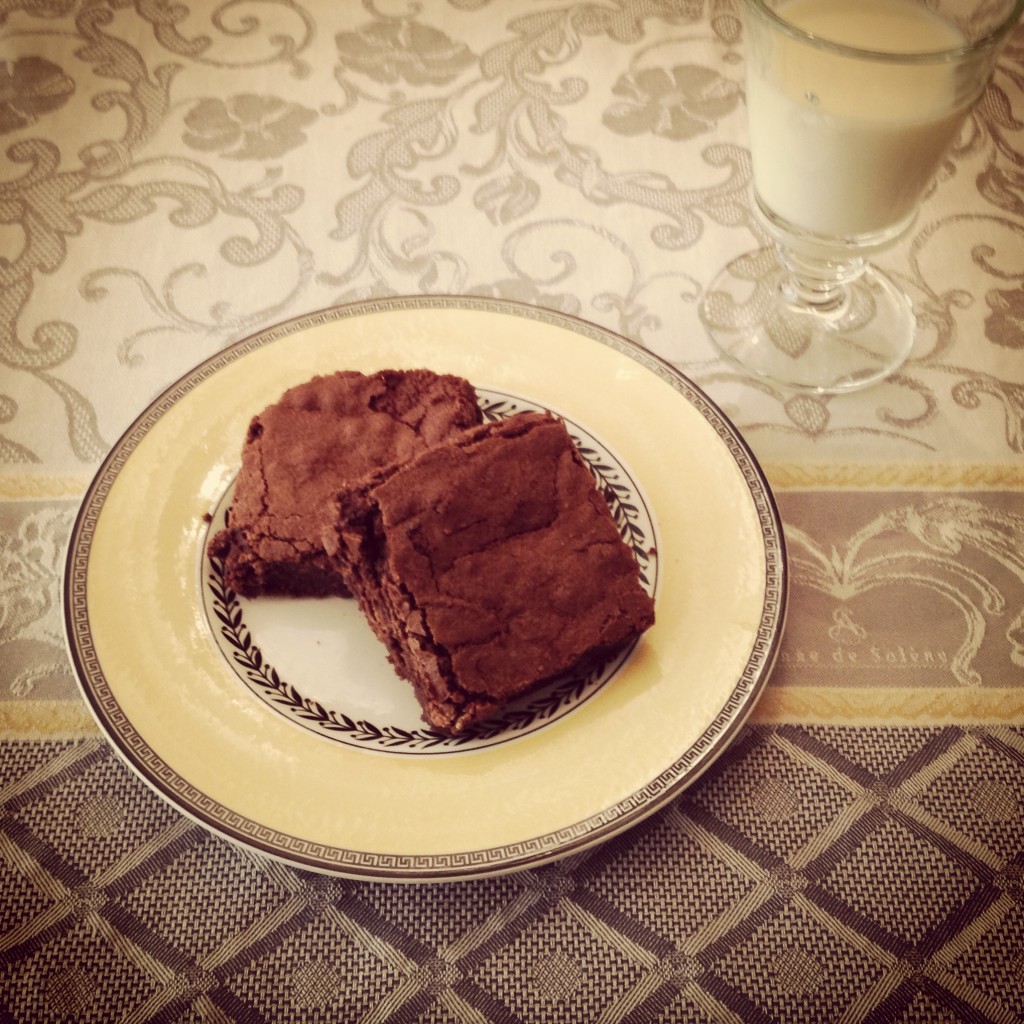 Last week I stepped away from my computer for a short break to work on my Purl Soho scarf while half-listening to an old episode of Glee. As the Warblers warbled, I fussed with getting the herringbone pattern established, then returned to work. Later on I walked down the driveway to pick up the mail just as our across-the-street neighbors were getting into their car.
"We were robbed this afternoon," said the wife. "Thought you should know."
Horrified, I asked for more details.  They told me that the intruders hadn't taken much but given their own comings and goings they figured the burglary had happened around 3:30 p.m.
"Did you hear anything?" asked the husband.
"Not a thing," I confessed.
I didn't elaborate that at 3:30 I was intently counting knits and purls as '80s power ballads played in the background.  Maybe if I'd been at my desk, staring directly at their house, I would have noticed something was up. At least I might have heard the house alarm ring or the dog bark?
I felt terrible about being such a lousy member of the Neighborhood Watch. I wanted to do something—anything—to make it all better. I couldn't Turn Back Time and catch the thieves red-handed.  But I could bring the victims baked goods.
I made one of my fail-safe recipes: Marion Cunningham's "The Best Brownies" from the Fanny Farmer Cookbook. Cunningham didn't oversell this recipe. These really are the best brownies I've ever eaten. They boast a dense but not too gooey interior topped with a crackling surface that is both familiar and exceptional.  Fortunately, all the ingredients were at hand and I could whip up a batch to walk across the street before the policeman who showed up later that evening had even finished his report.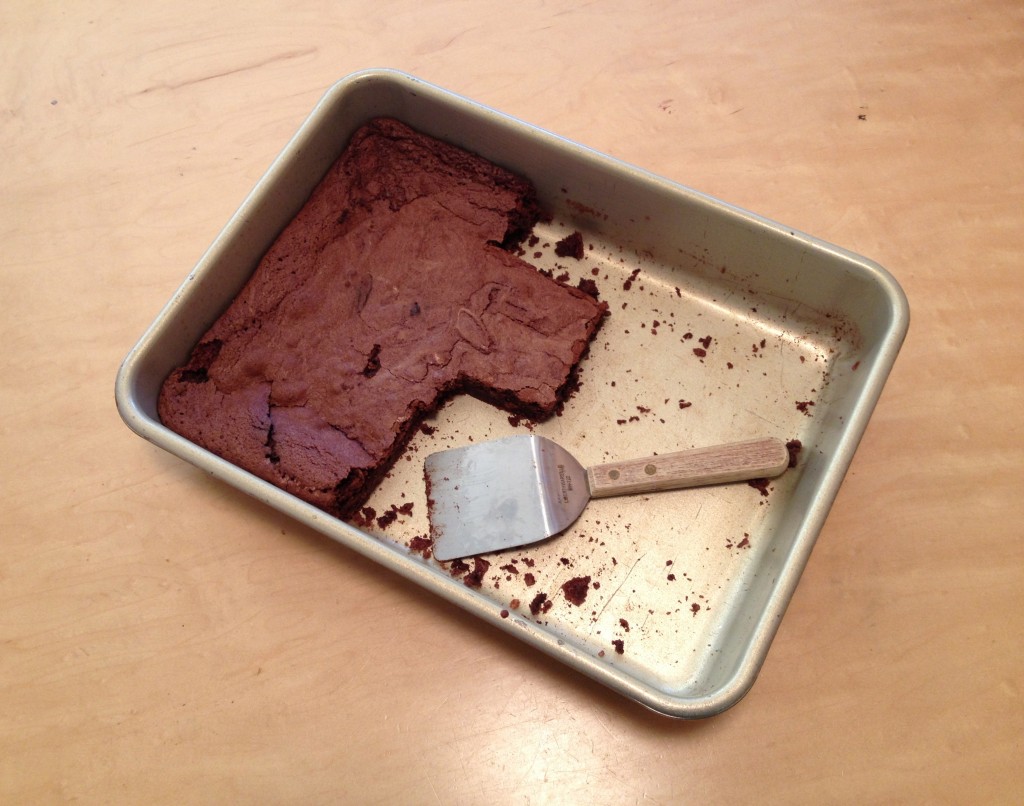 Here's hoping you'll never need to make these for a burgled neighbor or an officer in the line of duty, but just in case . . .
The Best Brownies
from the Fanny Farmer Cookbook by Marion Cunningham
6 ounces unsweetened chocolate
¾ cup butter (1 ½ sticks)
4 eggs
2 tablespoons vanilla
½ teaspoon salt
2 ¾ cups sugar
1 ½ cups all-purpose flour
1 ½ cups chopped walnuts
Preheat the oven to 375 degrees. Butter and lightly flour a 9 x 13 x 2-inch baking pan or dish.  (If you are using a Pyrex glass dish, place it on a baking sheet during baking.) In a heavy-bottomed pan melt the chocolate and butter over low heat, watching and stirring often.  When melted, remove from the heat and cool.  In a mixing bowl, put the eggs, vanilla, salt, and sugar, and beat well using an electric mixer for 8-10 minutes (REALLY—THIS MAKES ALL THE DIFFERENCE).  Stir in the chocolate mixture gently, then add the flour, stirring only until blended.  Stir in the walnuts.  Spread evenly in the pan and bake for 25 minutes.  When done, the center should be moist.  Remove from the oven and let cool.  Let settle for a few hours, then cut into squares.