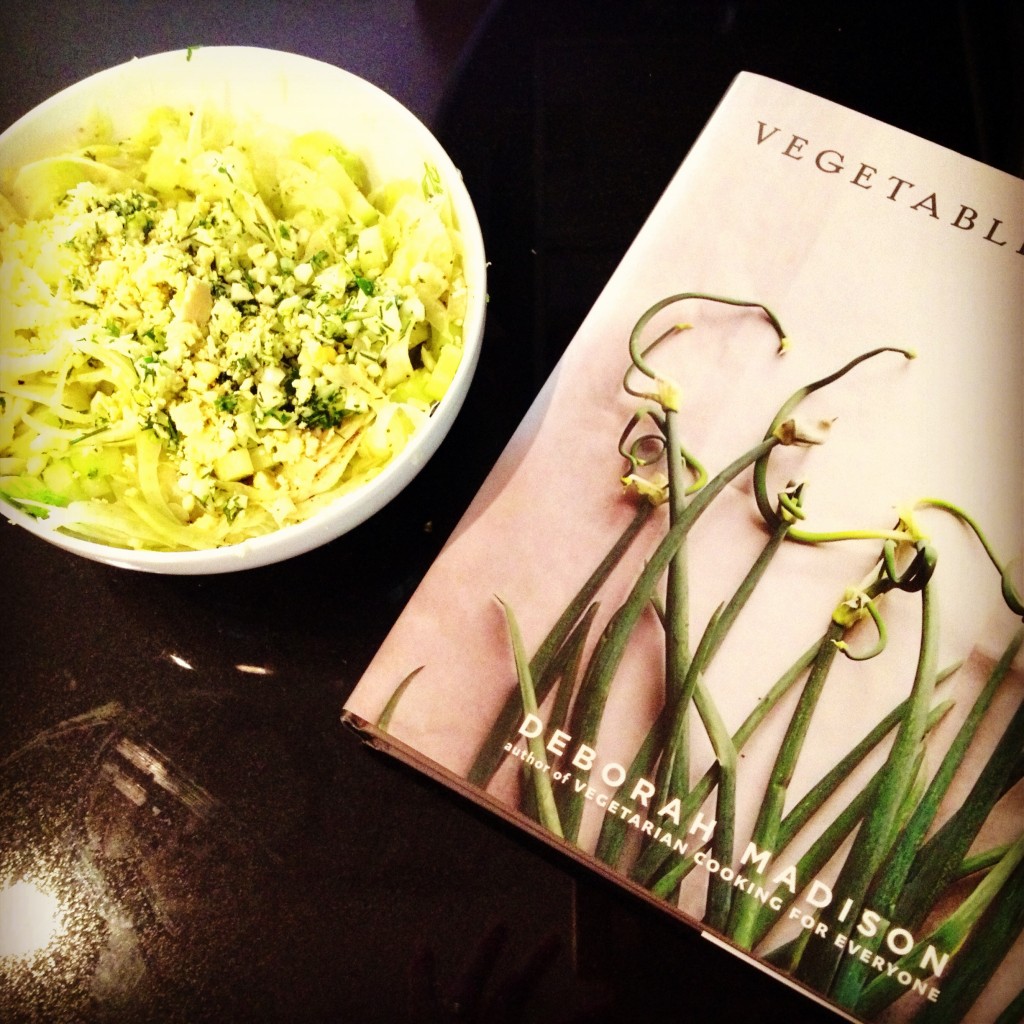 The night that Boston police were shooting it up with the Tsarnaev brothers, I was at our favorite restaurant Camino celebrating vegetables.  Renowned cookbook author Deborah Madison was in town and Camino was hosting a dinner for Madison with a menu inspired by the recipes from her new cookbook Vegetable Literacy.  I'd like to tell you about every little leaf and stem and pod that graced my plate that night, but sometime after the spectacular first course salad was served I started to receive texts about a shooting at MIT, where my son attends school.  Then he called to confirm (again that week) that he was fine, though he'd been in the vicinity of the shooting.  The rest of the meal was kind of a blur.
One captured bomber, a trip to Miami, and a feverish week succumbing to the flu later, I saw that Luissa Weiss, aka The Wednesday Chef, had posted a fennel salad recipe from Madison's cookbook on her blog and it reminded me that I hadn't cracked the book open since the night Madison signed it "for Kathryn!"  Reading through the ingredients list I realized that I actually had everything in the house including fennel and truffle salt (good on popcorn, what can I say?) and so I made it up for lunch today and boy, was it good.  (Head over to The Wednesday Chef for the recipe!)
Here are a few other tasty things I savored this week:
1. Ann Patchett's State of Wonder – so good I've been totally bereft since I finished it.
2. Sisters photos through the years.
3. Russell Brand's honest depiction of addiction.
4. Steve Harvey reconnects with a couple that helped him get his start.
5. Time traveling through tile.
Happy Weekend !