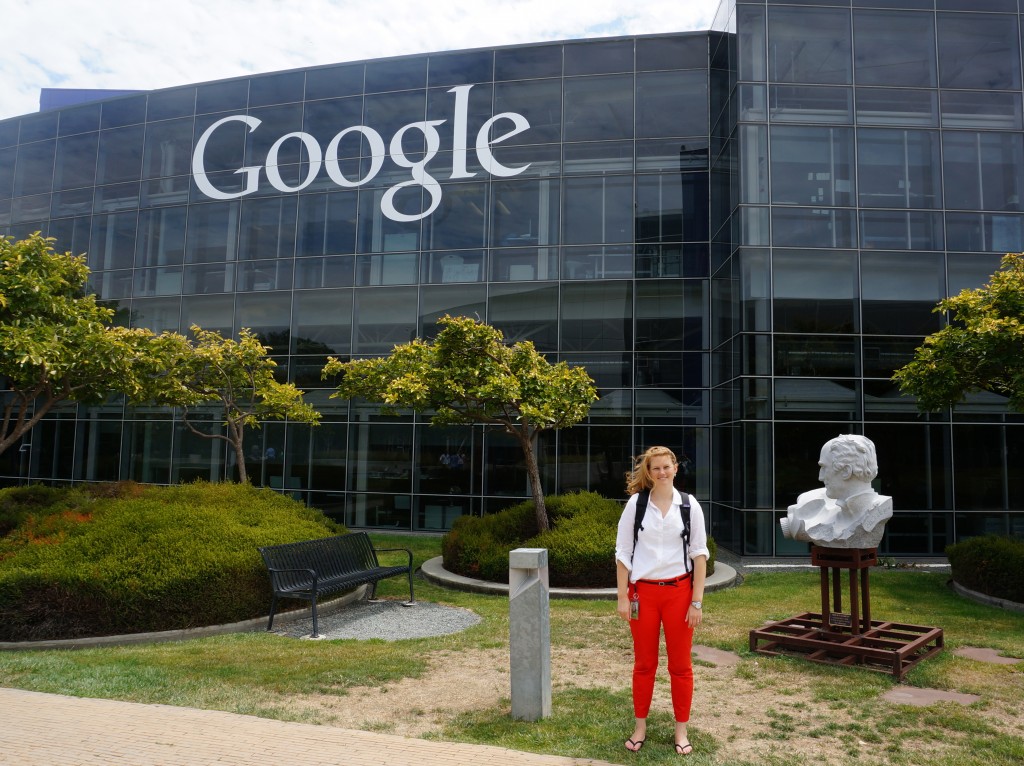 Our nest has been a little less empty this summer because our daughter Sydney came home to roost for ten weeks while she interned in the legal department at Google.  On her last week of work we met her for lunch and a tour of the Googleplex in Mountain View.  Thought I'd share some of the Googly design details that caught my eye while I was there.
First, you should know that the Googleplex is big.  Really big.  Wikipedia says that there are 3.5 million square feet of office space with construction underway for a new 1.1 million square feet addition at Google.  Originally designed for Silicon Graphics, the Googleplex is a cross between a business park and a college campus. To get around the Googleplex, Googlers ride these spiffy bikes.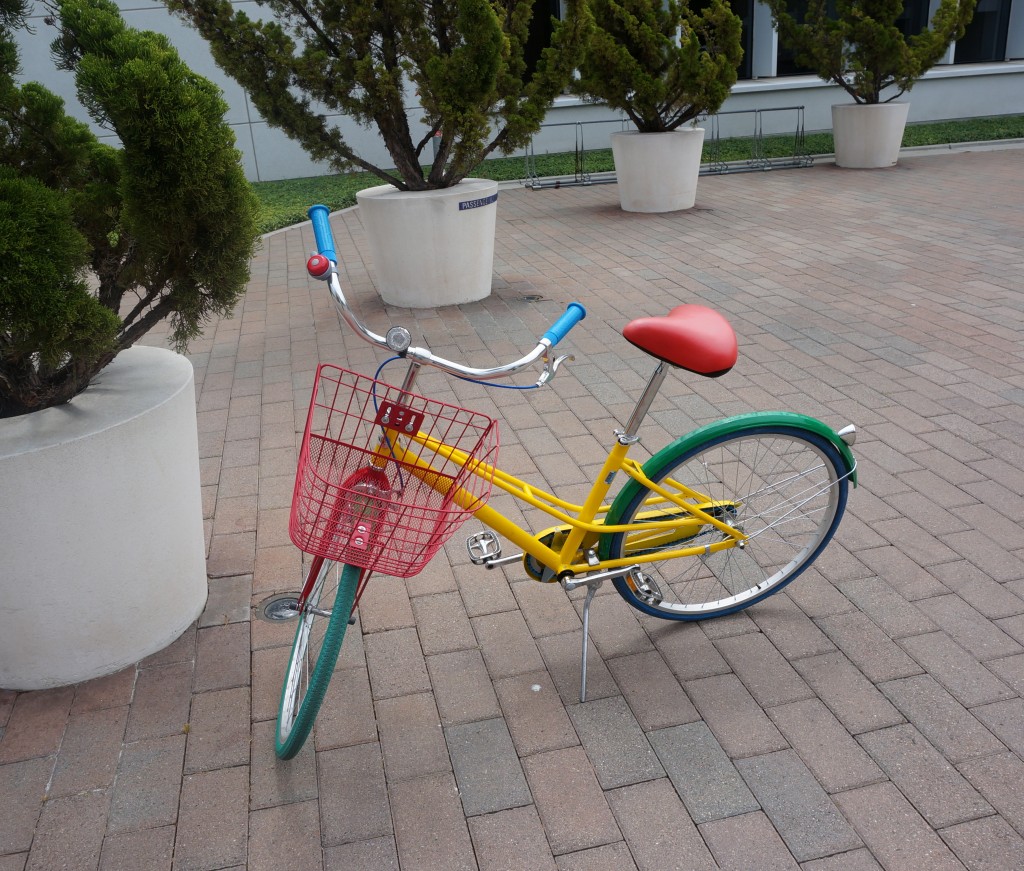 The bikes are reserved for the 20,000 employees, so after a tasty lunch of pan-roasted trout, garlic fries pizza and lemon olive oil cake at one of the thirty Google cafes we set off on foot to tour the campus.
We passed over a lovely creek to get to the main quad.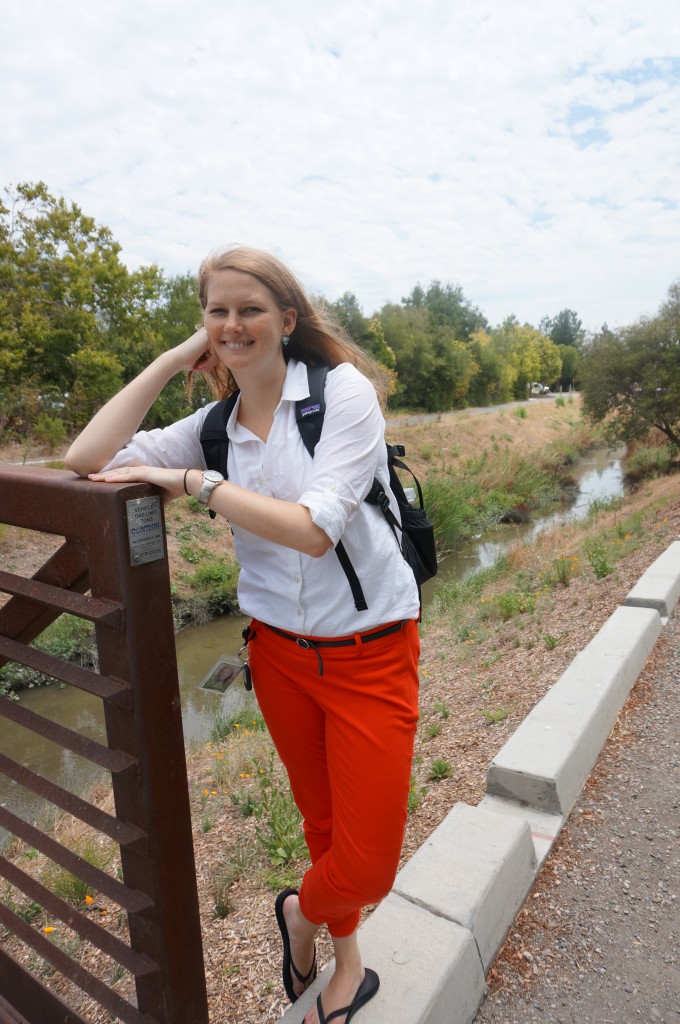 And walked past some cheery umbrellas and brightly colored buildings to pick up some refreshing (truly) kale smoothies at yet another cafe.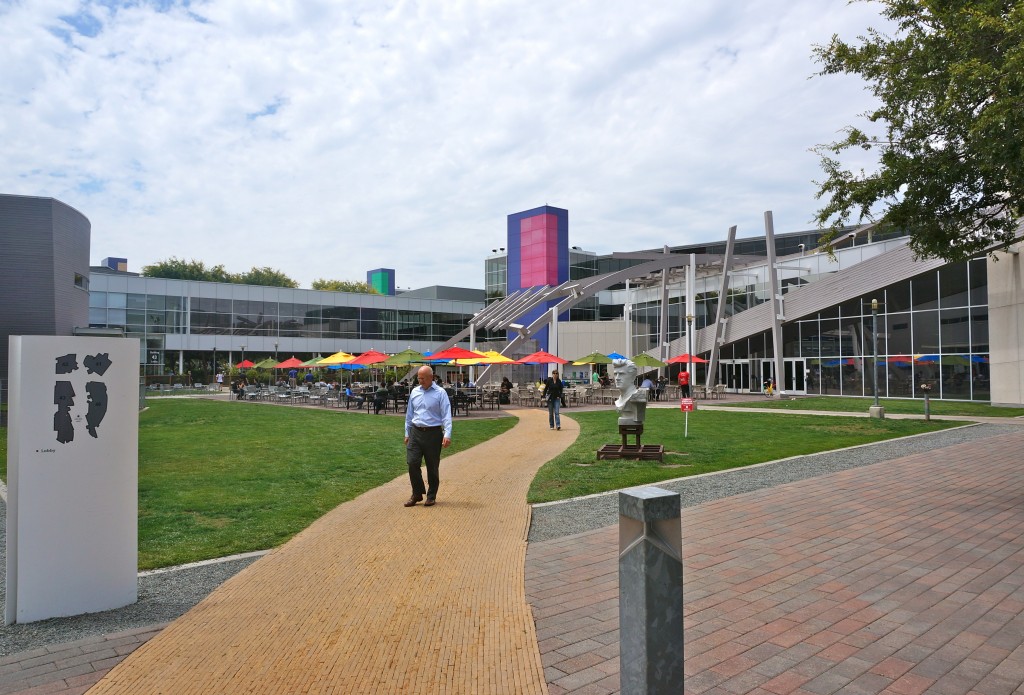 The quad features an enormous bronze dinosaur sculpture dripping with pink flamingos.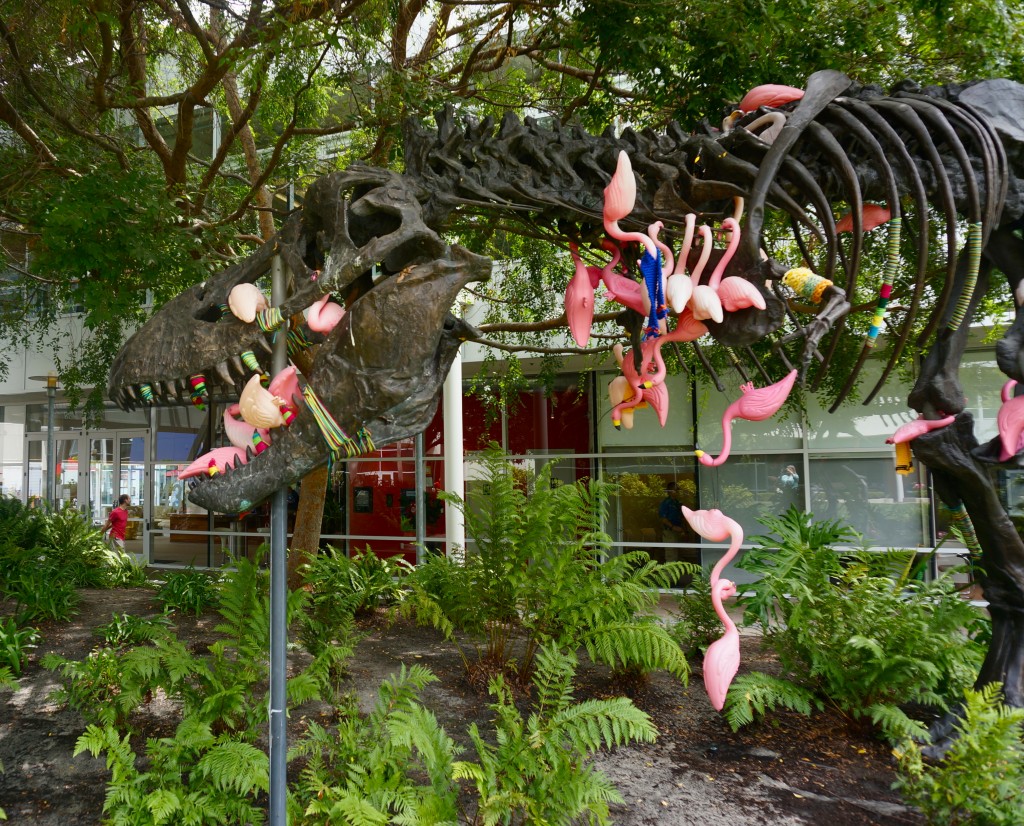 And statues of "Legends of the Sea" like actor Lloyd Bridges (Sea Hunt) and "Her Deepness," aquatic explorer Sylvia Earle. Clever kitsch everywhere you look.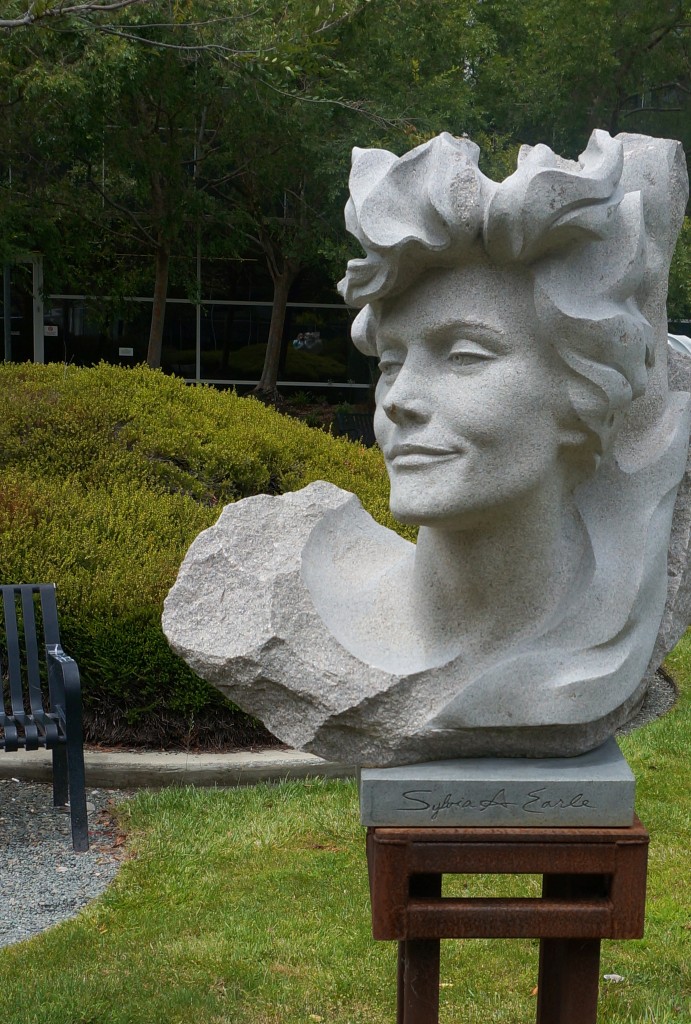 There are gardens tended by Googlers to supply some of the cafes' needs as well as to provide places to unwind and get more Googly.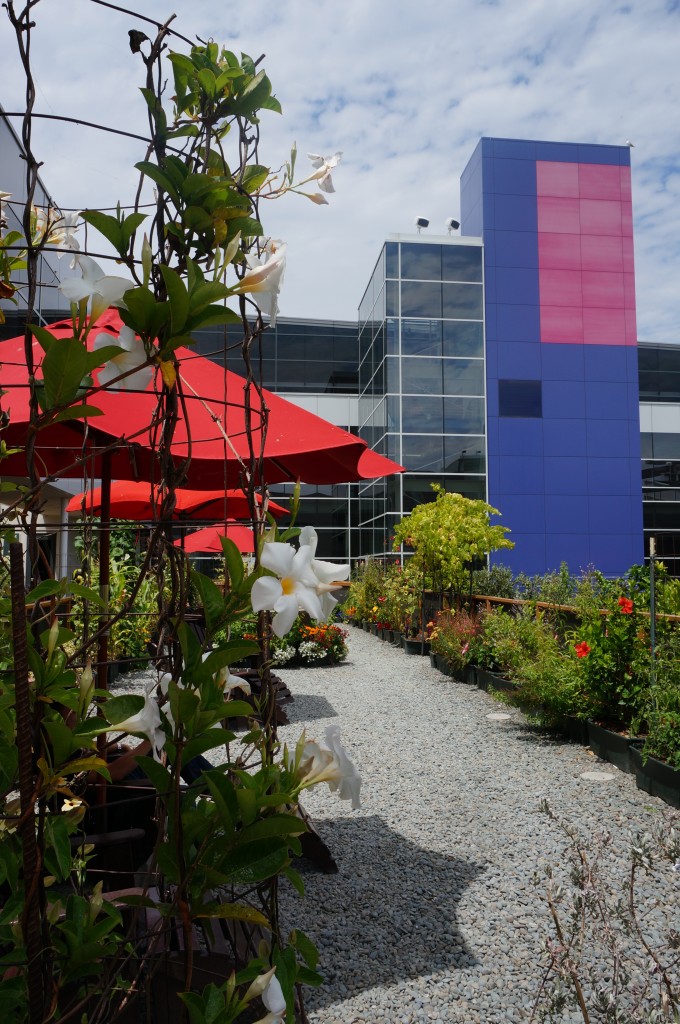 Gardens climb the walls in some of the buildings as well.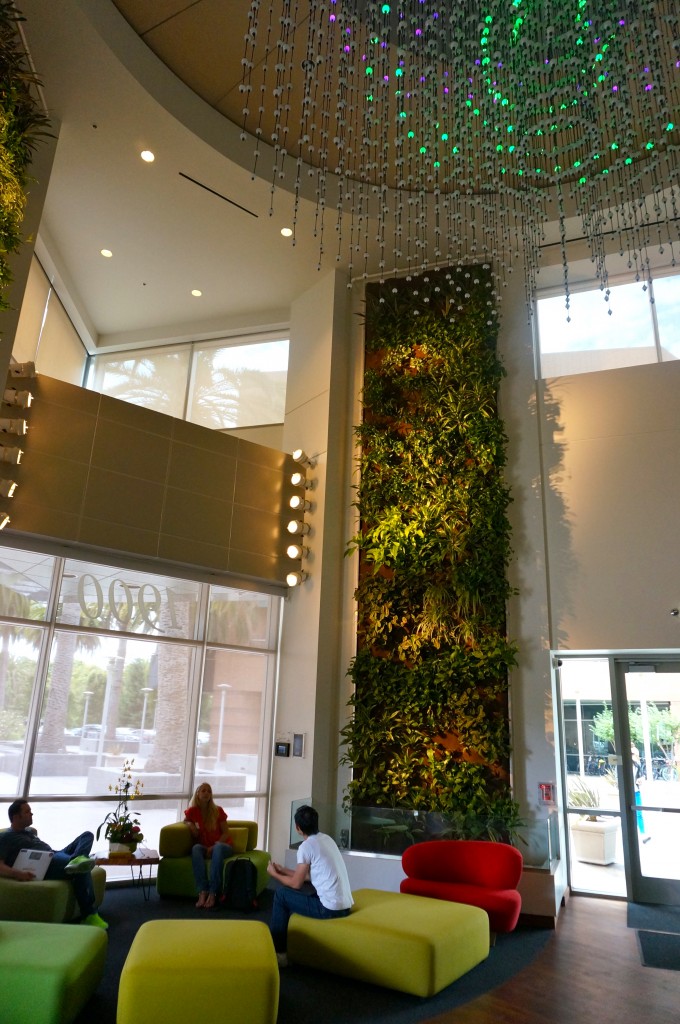 The buildings we walked through were open and informal with cozy little cubbies to supplement more traditional conference rooms.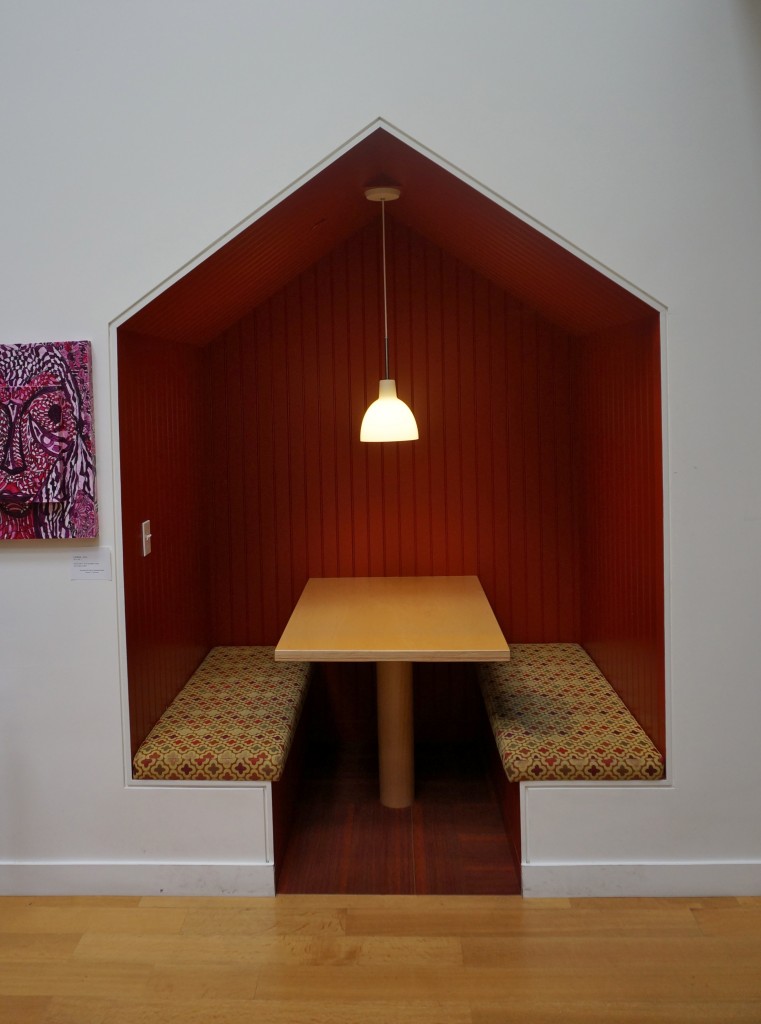 Or if you wanted to have a real live Google hang out outdoors you could pull up an oversized Adirondack to decide the fate of the free world. I'm sure Larry and Sergey do that all the time.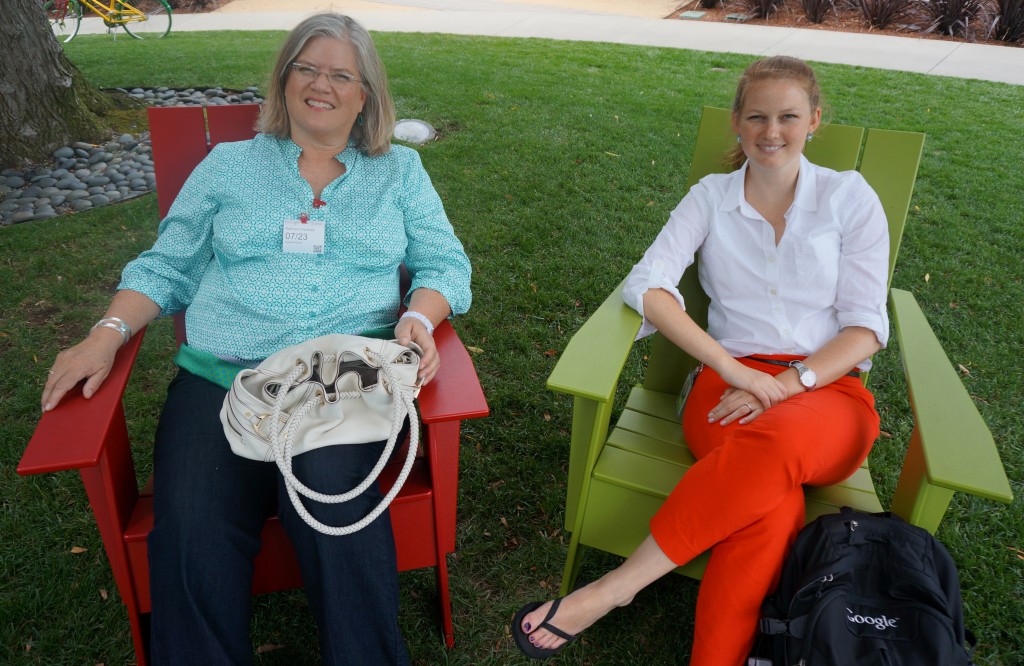 We didn't climb the interior rock wall or play in the sand volleyball court or shoot a game of pool or slide down the floor-to-floor slides or swim in the endless pools, but we did pop into the GIF photo booth to make a little show before we left.  Here we are at our Googliest.