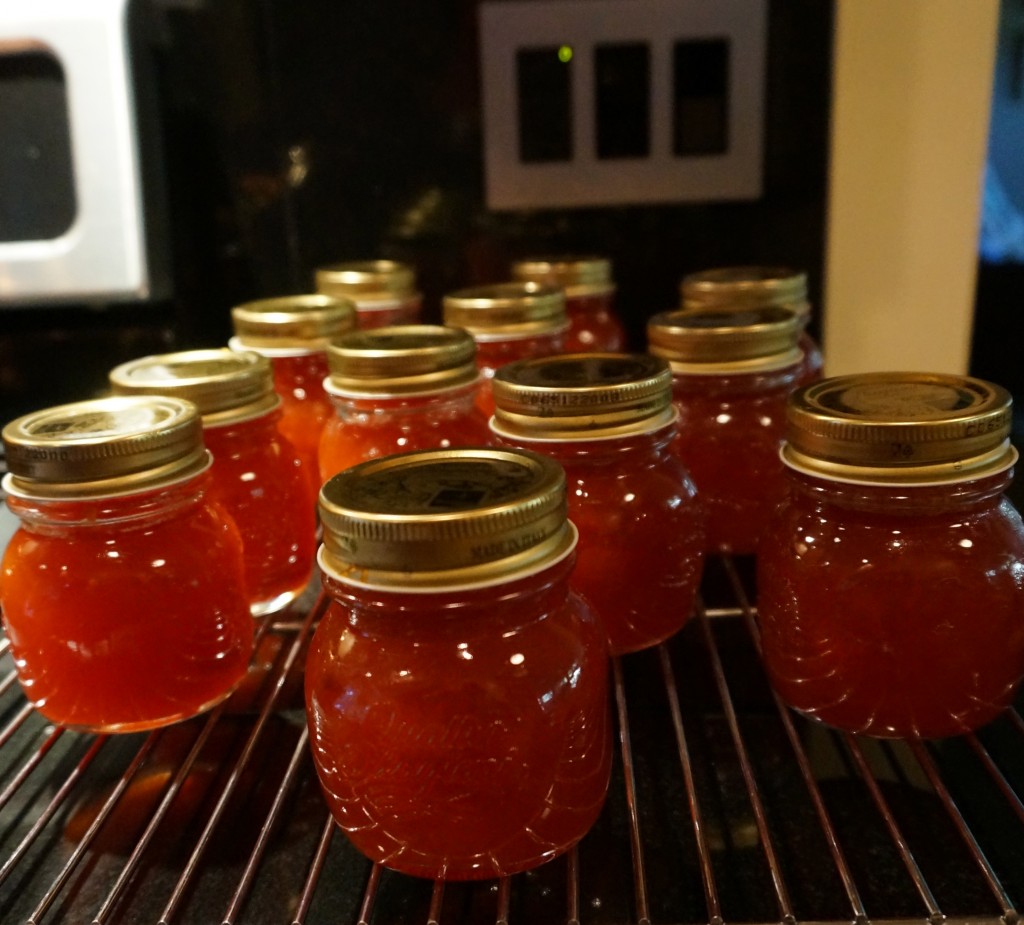 I'm packing for my niece's wedding back in Idaho and making a list of all the things besides clothes that I need to bring along – the wedding gift, cords for my kindle/iphone/camera, the book I borrowed from my sister-in-law and maybe a jar of the August Bright nectarine jam I made a few weeks ago as a thank you for lending me the book.  Then I read food blogger David Lebovitz's list of what he takes for a weekend away in order to be a good guest.  The list includes frozen cookie dough, crisp topping, two types of salt, tinned sardines, a coffee maker, a vegetable peeler, a saucepan, a cookie sheet and a cleaver.
OK, I'll pack two jars of jam.
How 'bout you? What do you pack in order to be a good guest?