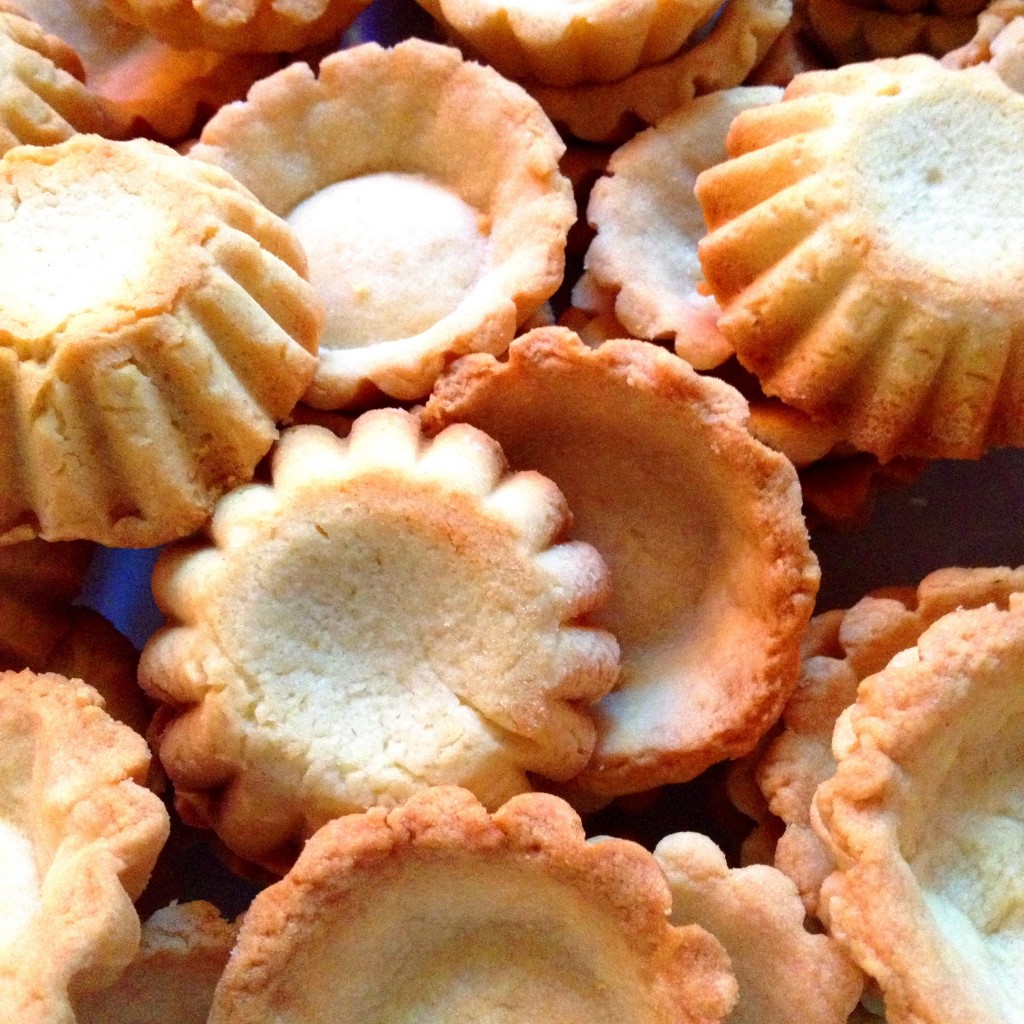 You may recall from my last post that I was intrigued by chef David Lebovitz's extensive packing list. A few days later I volunteered to help my sister-in-law Connie, also a top-notch baker, create some desserts for my niece's wedding in Idaho. Her packing list was equally impressive.
Connie's mini-van was filled with kitchen implements like tools to cut and roll and form tart shells. There were jelly roll pans to make enormous sheet cakes, cutters to create perfect parfait cake circles, and whisks to make fantastic fillings. There were tiny spoons and great swaths of table decorating fabrics. There were even snacks–like freshly squeezed tangerine juice, pretzel goldfish and almonds–for the kitchen crew.
Grateful that I was just the help and not the dessert table mastermind, I was nevertheless inspired to pitch in with other meals.  After the last tart pan was thoroughly dried and returned to the van, I made this simple apple salad with walnuts and lime as part of a post-wedding dinner.  It's one of those dishes that's easy to execute even without the exact recipe. And for those of us who travel a little more lightly, you can use any old paring knife and baking sheet to make the salad.
In other news, my interview with Pottery Barn and Williams-Sonoma Home Executive Vice President Monica Bhargava is up over at William-Sonoma Inc.'s Designer Marketplace if you're interested in what one of the retail world's top tastemakers is saying about trends in furniture design. Also, find out which WSHome products Bhargava uses in her own home!