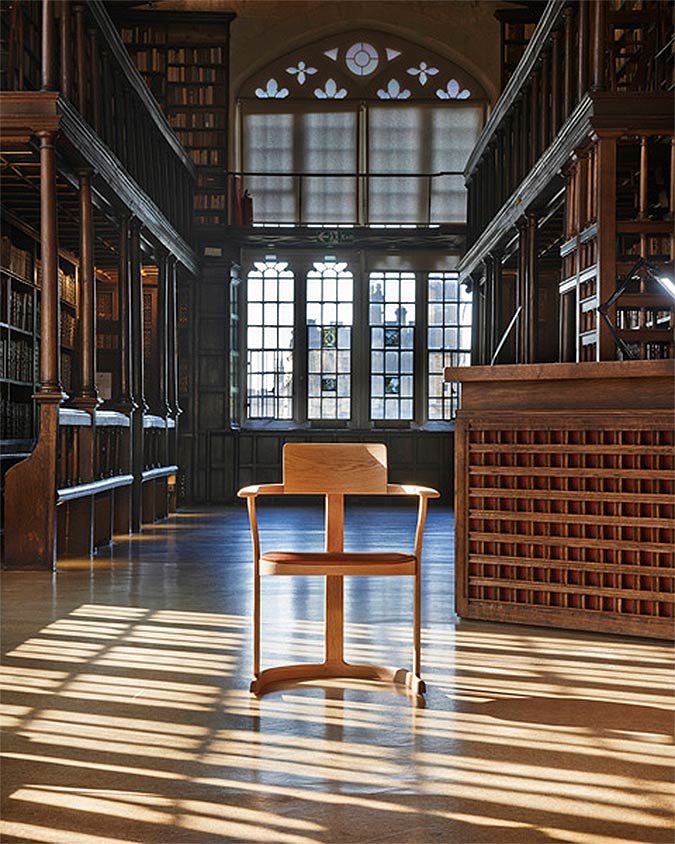 I'm entranced by this clever design recently chosen as the winner of the Bodleian Library Chair competition.  This is only the third chair developed for the Bodleian–Oxford's main research library–since it opened in 1756.   The first was a Windsor Chair and the second, two variations on a leather-clad bucket chair designed by Giles Gilbert Scott in 1936.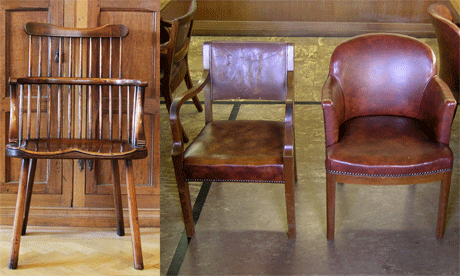 The competition required the chair be made by British designers in collaboration with British manufacturers and the winning design was created by Edward Barber and Jay Osgerby of Barberosgerby (who also designed the Olympic Torch for the 2012 Olympic Games) in collaboration with Isokon Plus.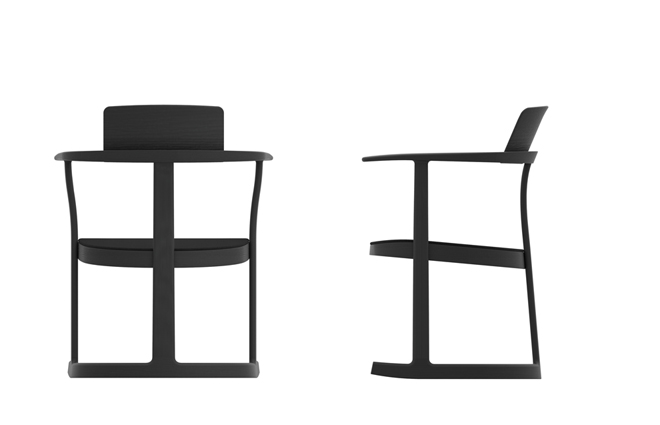 Though the light oak version looks more bookish, I fancy this (painted?) black model for a shot of smart contemporary design.  Sort of Mondrian-esque, don't you think?
Winning chair photo by Jamie Smith, courtesy of the Bodleian Library