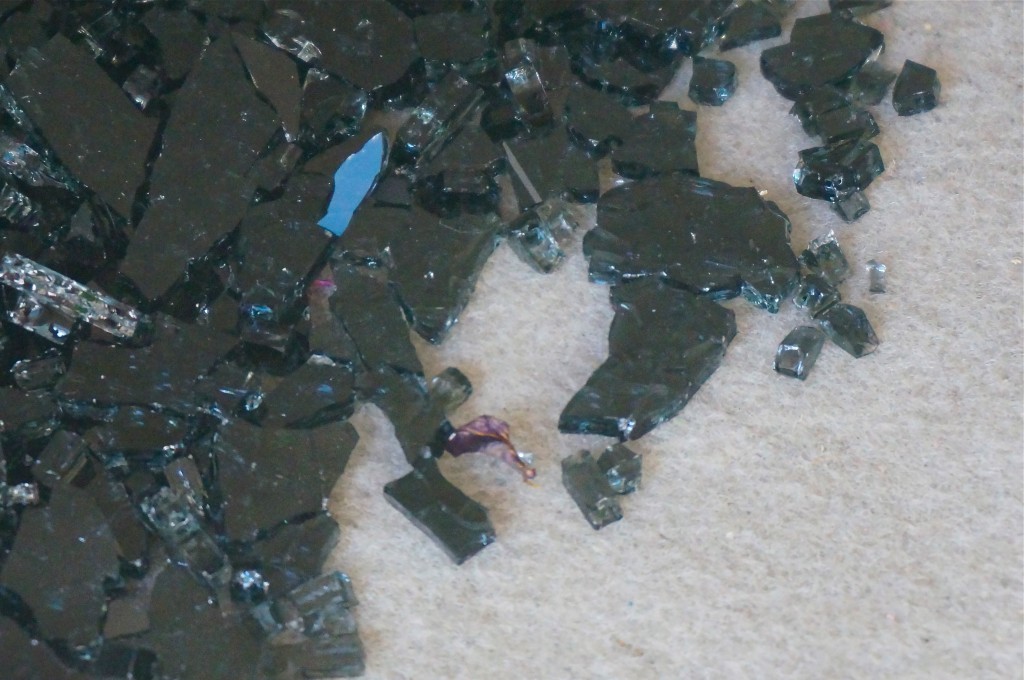 On Friday night while I was watching flashy race cars drive around in circles on a movie screen, my old Highlander Hybrid was being broken into in a nearby parking lot. Before the last championship lap in Rush was over, my back side window was smashed and a nice Herschel backpack and duffel that belonged to my son-in-law Evan were snatched.
As my friend Peggy succinctly said after she found out about the theft—"Damn!"
Evan had been staying in San Francisco all week for work and joined us for M.J.'s birthday lunch that day.  He had business to finish up in the city but sent his bags home with me  planning to join us later on in the East Bay.  We'd all meet up at a movie before picking up our daughter/his wife Claire who was flying in for the weekend.  Distracted by a work call late in the afternoon and errands after that, I forgot that the bags were still in the car when I parked near the Grand Lake Theater.
Even so, I had an uneasy feeling as I crossed the plaza that hosts a popular farmers market on the weekend. I was especially concerned when two young men called out asking what time it was and continued to try and engage me, even though I'd already shared that it was 7:00.   Just asking for the time shouldn't seem suspect, I know, and I'm usually not rattled by such encounters—but that night something felt off.
I've thought in hindsight that I Should Have Known. Known that something wasn't quite right, something could go wrong, something should be done. But instead of pursuing any promptings, I scurried on into the theater to meet the guys and that was that.
Evan was a great sport about the whole thing–willing to carry on for the weekend with a quick trip to the drugstore and a tour of his favorite menswear shops in San Francisco for a change of clothing. MJ taped up the broken window and called the insurance companies. I retreated to the kitchen and cooked up a storm of comfort food.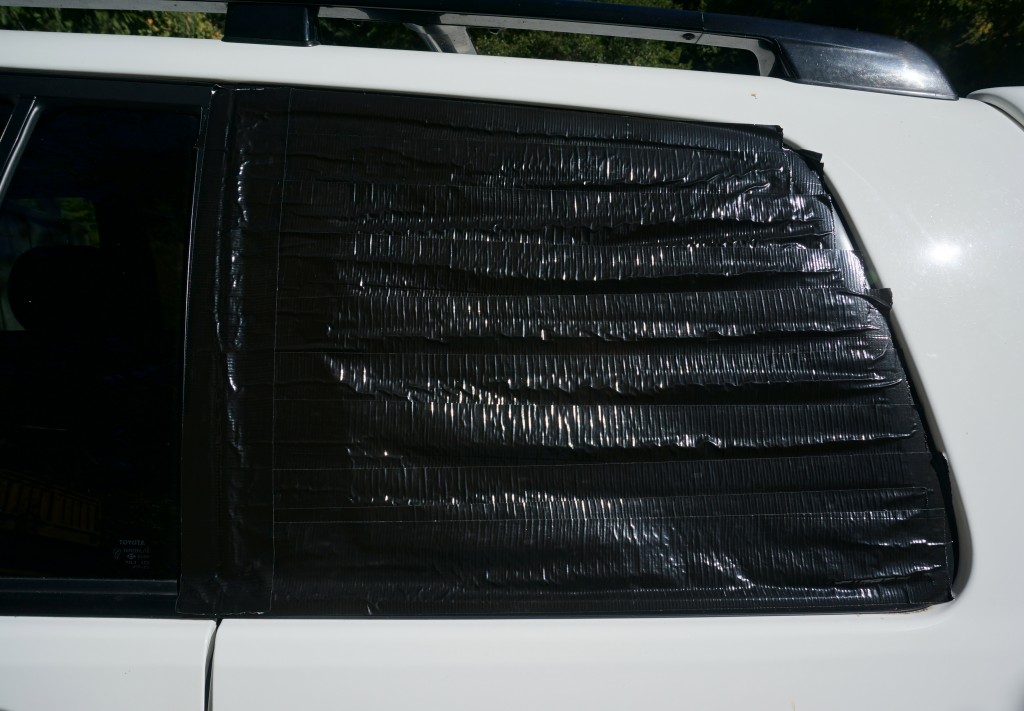 We filed an online police report and discovered a new-to-us term in the pull-down menu used to describe the crime.  It appears we were victims of a Car Clout or–according to this article on the language of traffic cops–one who burglarizes cars.
Today I asked the glass repair guy working on the car in my driveway if he'd seen an increase in similar car clouts break-ins.
"Definitely. Mostly around BART stations and up here in the hills," he said, as Bohemian Rhapsody blasted out of his van. "But there's so many people down by the Grand Lake, I'm surprised you had problems there. And these windows are so dark—they must have really been looking for stuff."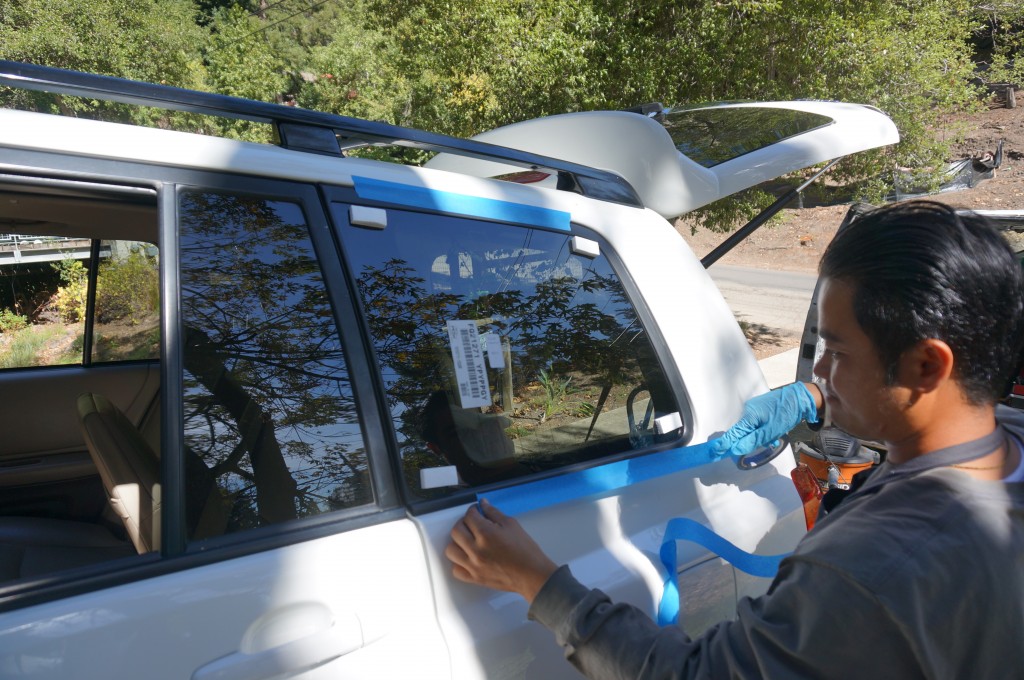 The day after the break-in, a friend said she'd heard robberies were up everywhere because of cell phone theft.  At dinner that night my niece said she'd read that car break-ins were on the rise because internet drug orders (who knew?) had cut into young drug runners' income.  I know that the Oakland Police Department has a dwindling budget and bigger crime fish to fry.  And, of course, you should never leave anything of value in a car. But still.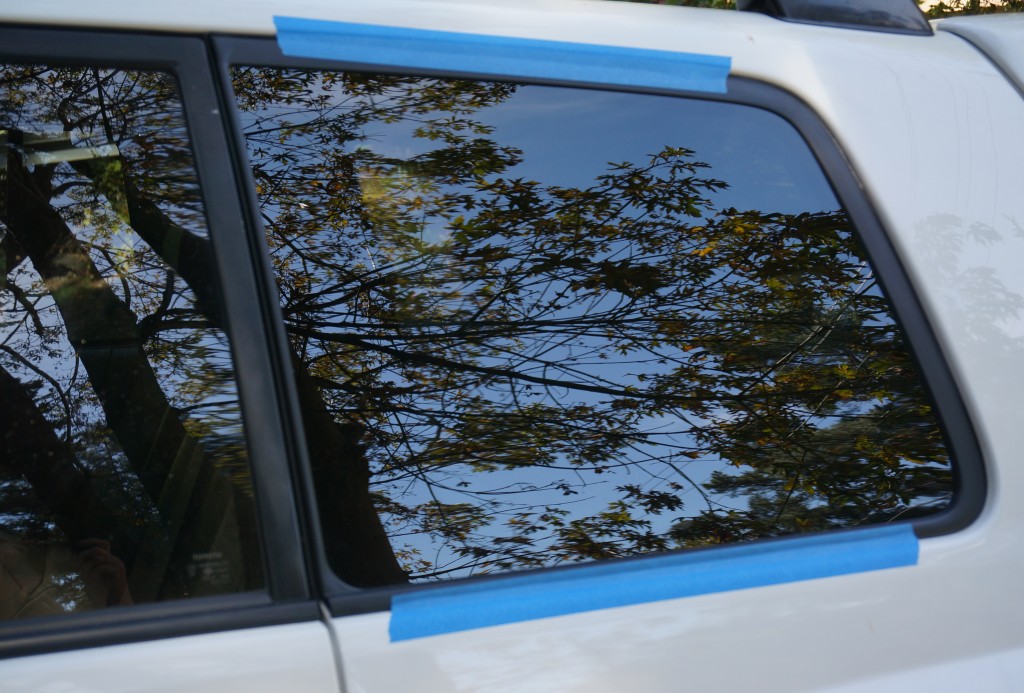 Within 45 minutes from the time the repair truck showed up the damage was corrected, the bill paid, and the receipt for the insurance collected. But forever this will be part of our family lore — remember when Evan was in town and his bags got stolen? Welcome to Oakland.
Damn!