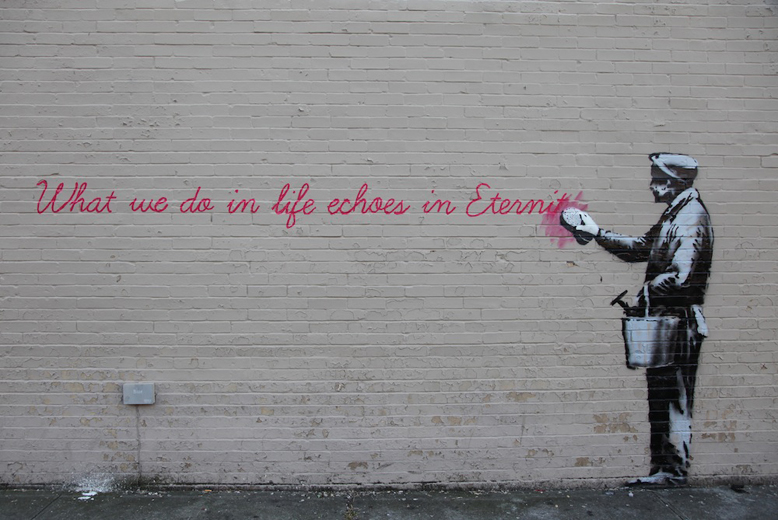 Perhaps you've already seen the video of British street artist Banksy's paintings being sold—or mostly not being sold—at a street fair in Central Park.  If not, take a look.
Like me did you get more anxious as people kept missing the opportunity (Banksy's paintings sell for hundreds of thousands of dollars) that was Right There?  My own children living in and visiting NYC that weekend could have snapped up a fortune in spray art.  I even felt, irrationally, that somehow I'd lost out.  I'm traveling East soon—what if I'd gone last week instead and seen what others couldn't see?
Perhaps this feeling of missed opportunity is what Banksy hoped to evoke in everyone who would eventually watch the video.  But he also got me thinking about the silent gatekeeper.  See how quietly the old man tends his wares.  Watch how warmly he greets the buyers, kissing and hugging them after they've purchased an undisclosed treasure. Was he an actor coached to act this way?  Did he help plot the ruse?
The whole thing seems like something out of a fairytale—or a parable. "Ask, and it shall be given you; seek, and ye shall find; knock, and it shall be opened unto you."