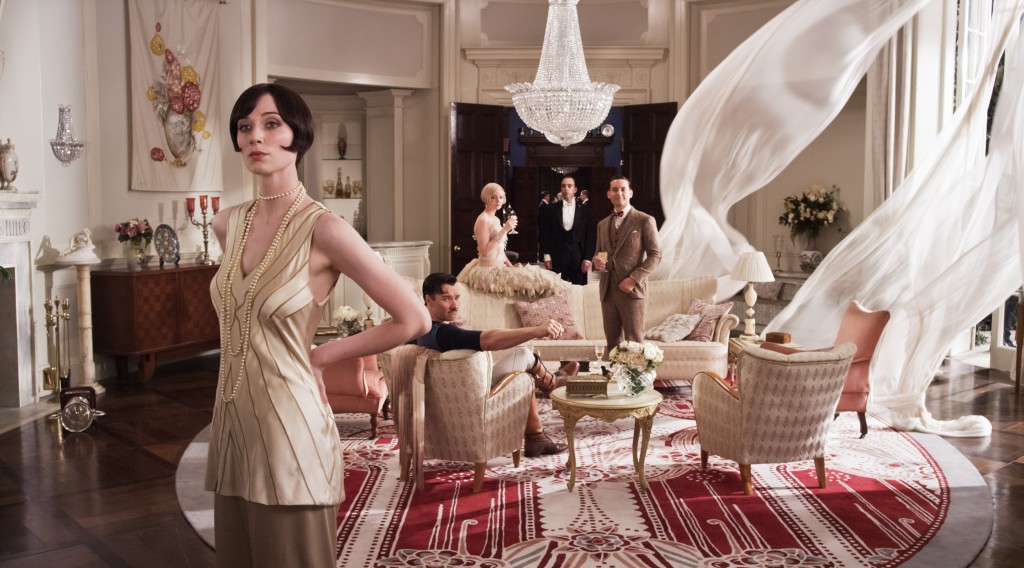 There are just a few more days left to see some of last year's fabulous set designs on the big screen. If possible, check out "American Hustle" or "Her" in a theater and rent "The Great Gatsby" before the Oscars are handed out on Sunday night.  These three movies topped my list (and the Academy's) for best art direction.  Here are a few other cinematic design elements that caught my attention last year.
2013 Chaise Lounge Awards*
Given the number of solitary protagonists in films this year, movie set designers were often limited to outfitting claustrophobic dwellings the size of a lifeboat, a space capsule or an abandoned car. But fortunately they were not slavishly bound to small-scale design in every film.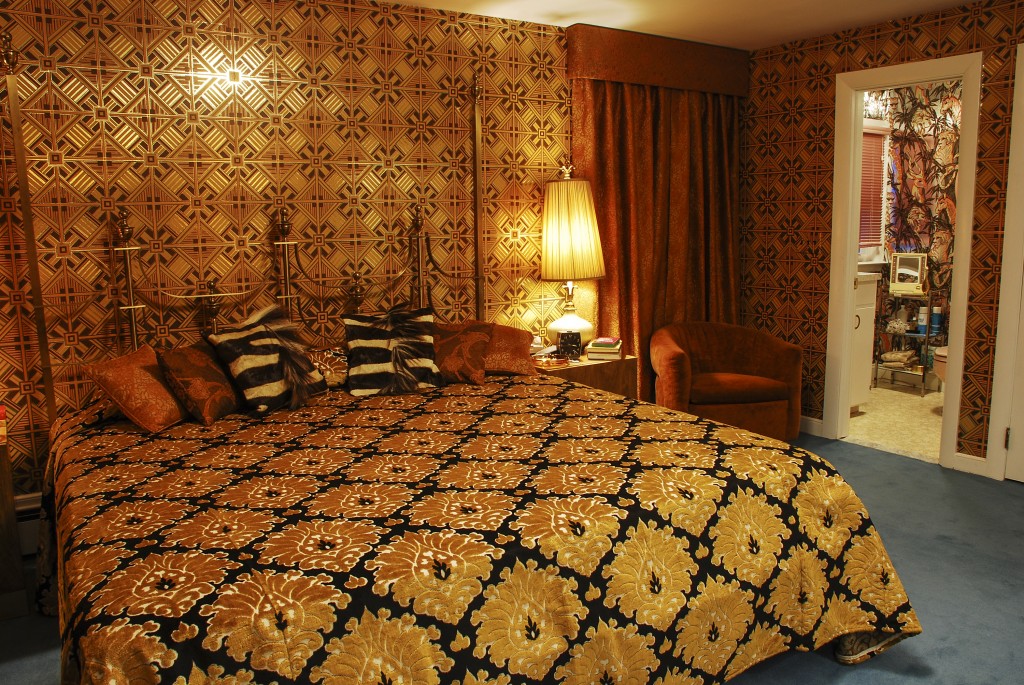 Leonardo DiCaprio splurged on luxurious objets d'art, circa 1920  in "The Great Gatsby" and 1990 in "The Wolf of Wall Street," Jennifer Lawrence piled pattern on pattern on the walls of her '70s suburban home in "American Hustle" and Joaquin Phoenix found rosy-hued design love throughout the futuristic cityscape of "Her."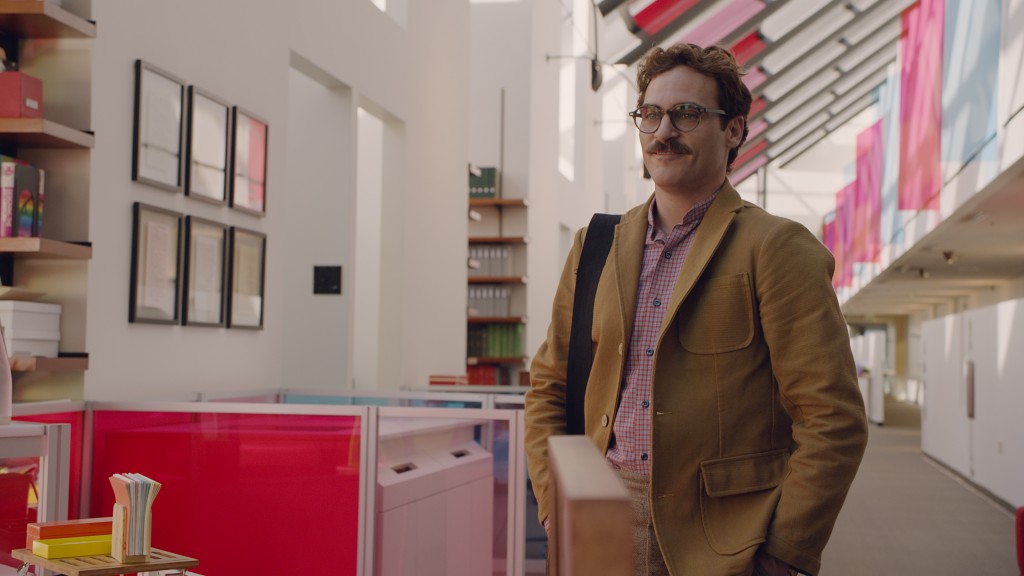 So thank you to the art directors who once again used scrumptious furnishings, wallcoverings, textiles and art to tell tales at the movies. Here are my annual Chaise Lounge (or Longue for you Francophiles) awards for the best design elements in the movies of 2013 . . .
Best Closet–Nothing says you've arrived like a two story custom closet from which to fling your pastel-hued shirts a la "The Great Gatsby." Though as long as we're talking fantasy, I wouldn't mind occasionally popping into the time travel closet in "About Time."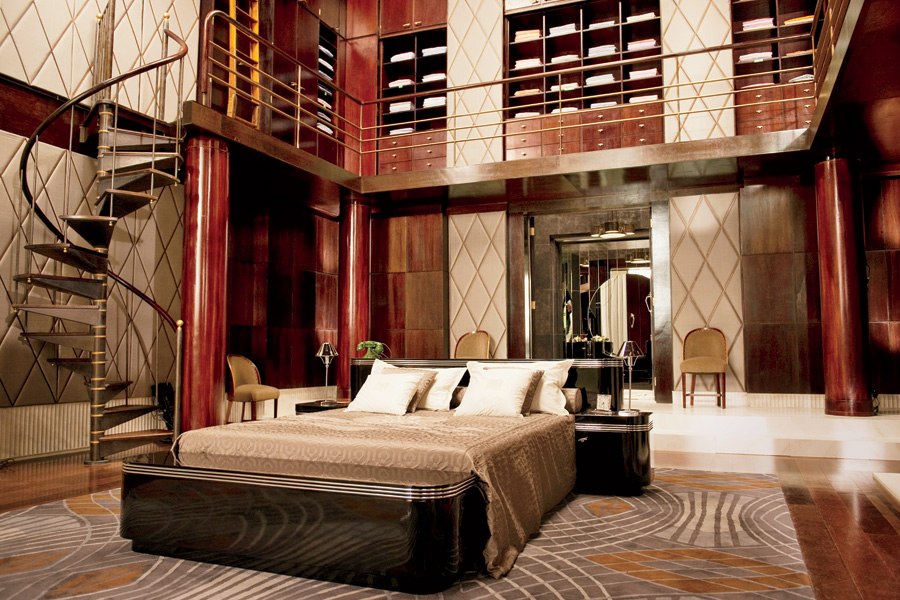 Best Bathroom—Layer multiple patterns of foil wallpaper and you have one mighty fine disco bathroom where con artists can do the ("American) Hustle."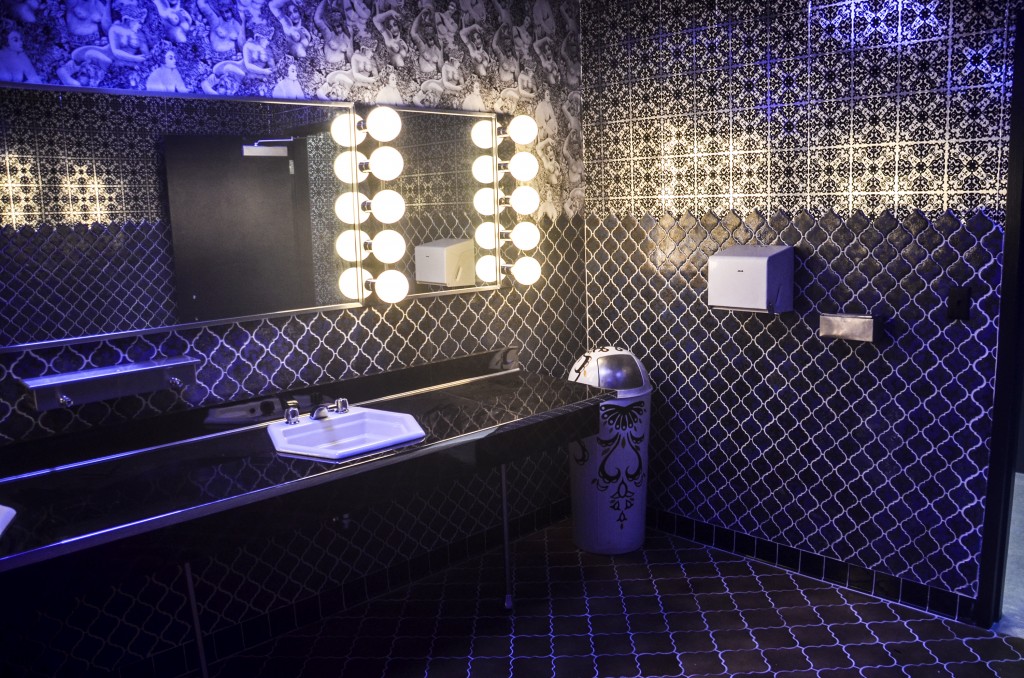 Best Kitchen–Modest and cluttered, Brad Pitt's kitchen telegraphed the beauty of everyday life before all zombie hell broke loose in "World War Z."
Worst Laundry Room–Since the nuns refused to come clean, the convent laundry in "Philomena" harbored plenty of dirty little secrets.
Best Terrace–Even if their relationship was on shaky ground, Ethan Hawke and Julie Delpy found some beautiful rockwork terraces in Greece to shore up their marriage in "Before Midnight."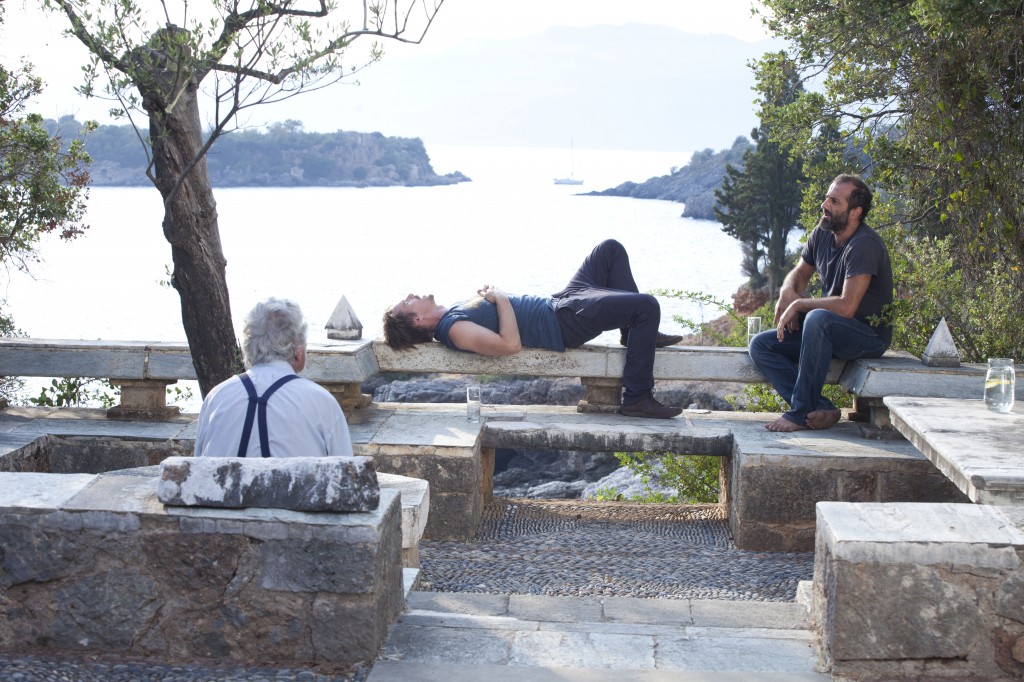 Best Winter Retreat–Who wouldn't want to build a snowman at the beautiful ice palace in "Frozen?"
Best Those Were The Good Old Days Décor–Like Cate Blanchett in "Blue Jasmine," I would have felt pretty blue about having to slum it in San Francisco after losing that fabulous house in the Hamptons.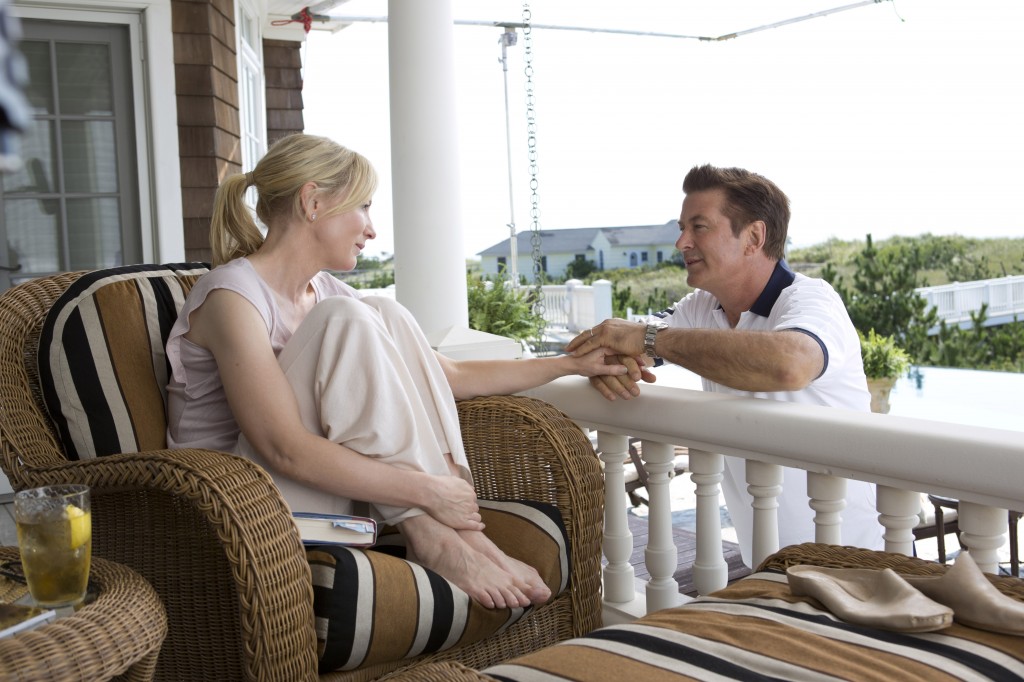 Best Villain's Lair–Grand but menacing, Donald Sutherland's digs (as well as the victors' prize homes) made neoclassical design feel especially nasty in "The Hunger Games: Catching Fire." And though Daniel Brühl's father wouldn't back his racing career, the ancestral Austrian home gave me quite a "Rush."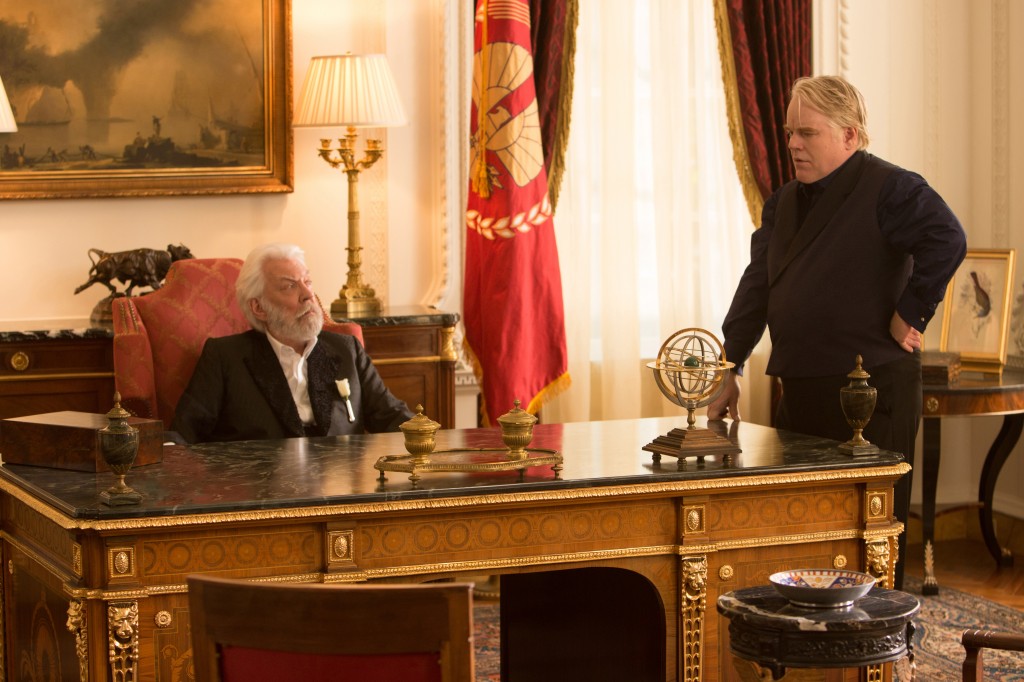 Best Bare Bones Media Room–You don't need a million bucks in order to catch up with family while catching the game in "Nebraska."
Best Feminine Mystique Interiors–Rosy red and pink wall panels, lampshades and screensavers lit up Joaquin Phoenix's emotional wasteland in "Her."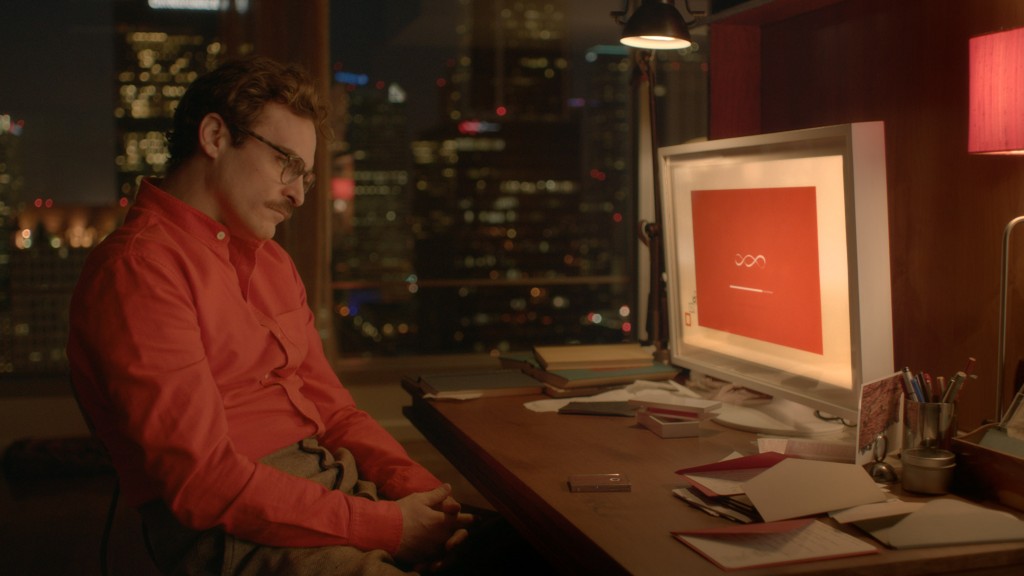 Best Sex and the Single Girl Pad–Amy Adams's sleek white brick apartment in "American Hustle" was no scam. Least likely to win this category, Keri Russell's sad "Austenland" bedroom hustled any potential Darcys away.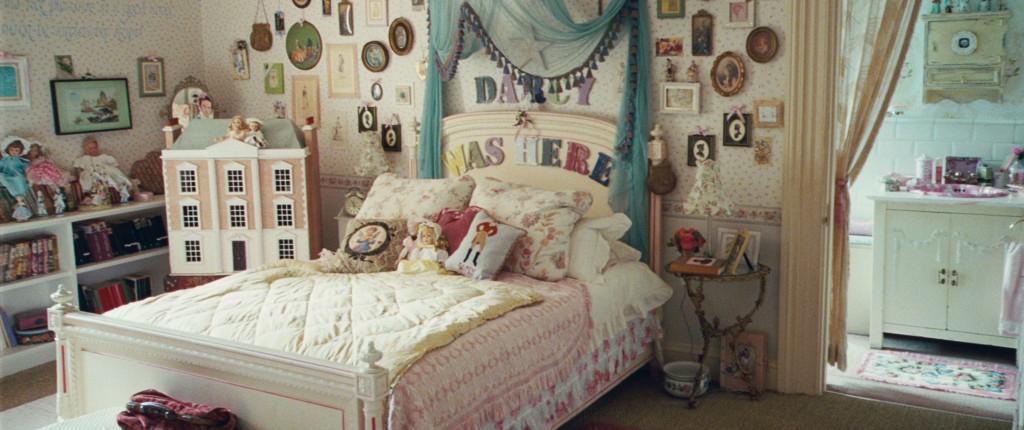 Worst Cruise Cabin–No matter the expansive ocean views, it's a toss-up who had the more horrific quarters between Tom Hanks's floating prison in "Captain Phillips" and Robert Redford's sinking ship in "All Is Lost."
Best Dead End Digs–Narrow hallways ending in tiny doors in '60s Greenwich Village musicians' apartment buildings showed that "Llewyn Davis" wasn't getting inside any scene. Runner-up–the spare hilltop Australian bungalow in "Saving Mr. Banks."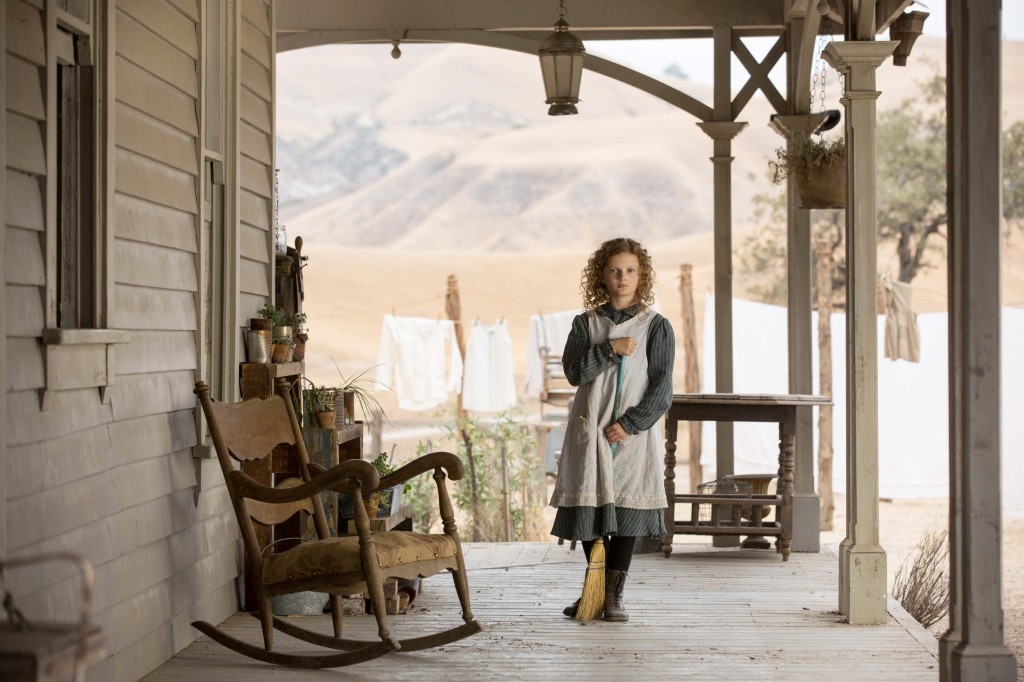 Best Robot Décor–Once you've seen one Ye Olde Pub interior–and a bunch of severed blue-blood limbs–you've pretty much seen them all in "The World's End."
Best Workshop–Though Robert Downey Jr.'s workshop went kablooey, the make-do Midwestern garage helped prove that Ironman will always save the day. Also nominated, Lily Tomlin's bike shop in "Admission."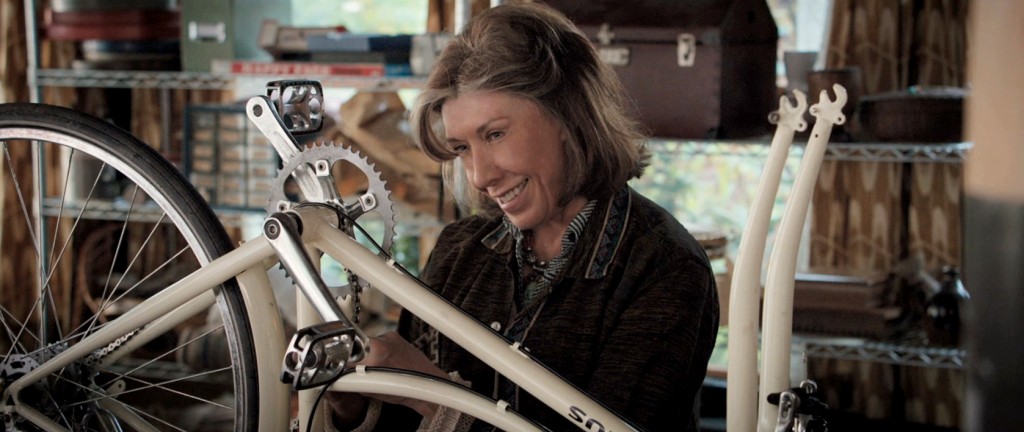 Cheeriest Aboveground Underground Club–The salmon pink and sky blue paint job gave hope to those in need at the motel where Mathew McConaughey ran the "Dallas Buyers Club."
Best Home Appliance/First-Aid Kit–The total home health care healing machine in "Elysium" was out of this world.
Best Wedding Decor–Show up to see your daughter married then end up falling in love with the groom's father and moving into his lovely Italian villa? Turns out "Love Is All You Need."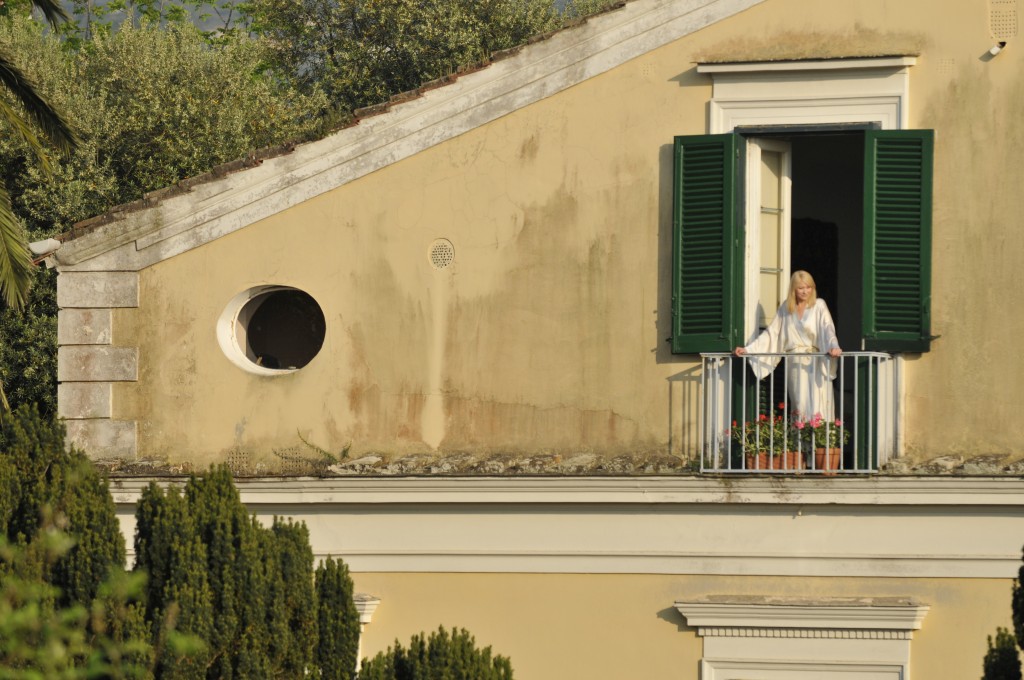 Best Outdoors Massage Parlor–Catherine Keener's lovely trellised garden made for a great spot to dish the dirt in "Enough Said."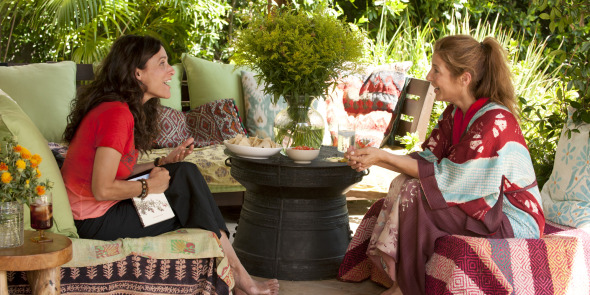 And now, the Grand Chaise—the one with the leopard print velvet slipcover—is awarded to The Place I Wish I Called Home.
Though I could commit to the brown shingle-style house with the private dock in Connecticut in "The Big Wedding" or spend a fair amount of time killing time in the rambling Georgian villa on the Cornwall coast in "About Time," my heart goes to Tobey McGuire's rose-covered writer's cottage in "The Great Gatsby."  The Arts & Crafts interiors and homey flower gardens made me want to kick up my heels, old sport!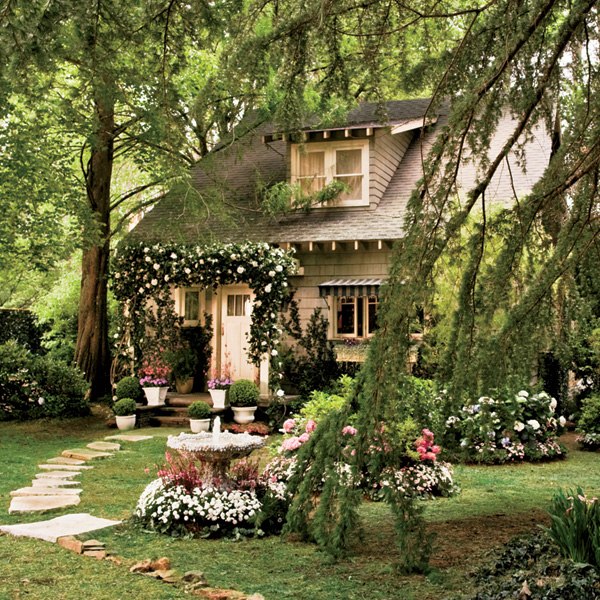 *A version of this post ran 2/23/14 in the Bay Area News Group papers.
Photos provided by Annapurna Pictures, Fox Searchlight, Lionsgate, Disney, Sony Pictures, and Warner Brothers