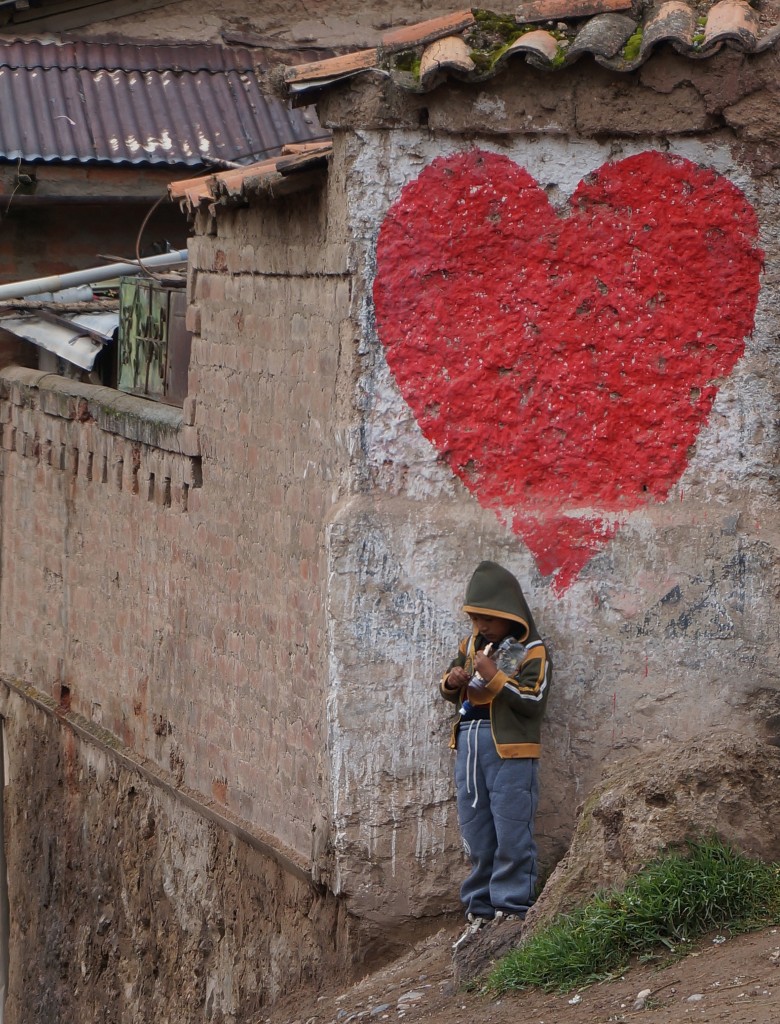 Happy Valentine's Day!   A few weeks ago I was stuck on a muddy road outside Tarma, Peru waiting over an hour for construction to clear. Was I frustrated? Of course. But after awhile I stopped fussing about getting to our destination and started focusing on the  unexpected beauty around me.  I saw a good deal to love–including these "I ♥ Tarma" signs everywhere.  Stuck in the mud on my way somewhere else, I began to ♥ Tarma myself.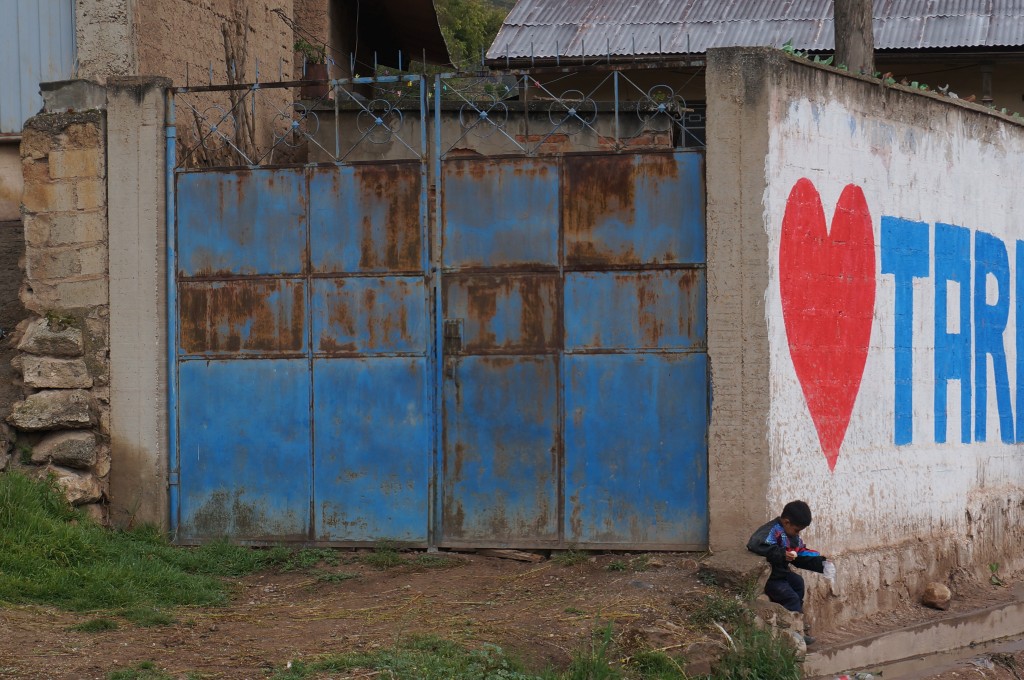 Here are a few lovely things I came across this week:
Love lessons from 100 happy couples.
Valentine's table centerpiece.
XOXOXO