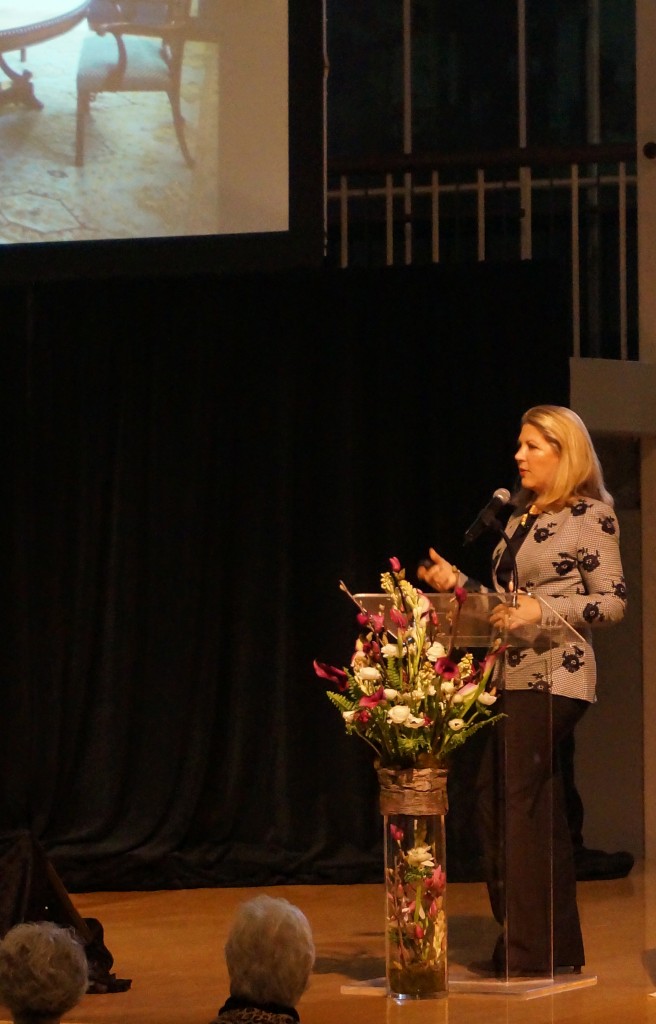 On a not-so-blue-skies day last week I popped into Design San Francisco to catch Suzanne Tucker's gracious presentation about her design practice illustrated with projects from her new book "The Romance of Design". (Read more of what Tucker had to say in my BANG profile this weekend.) After she'd  finished, I took a closer look at the furnishings on the San Francisco Design Center stage and thought that though Pantone has declared Radiant Orchid the color of the year, I continue to see a sea of blue textiles and accessories.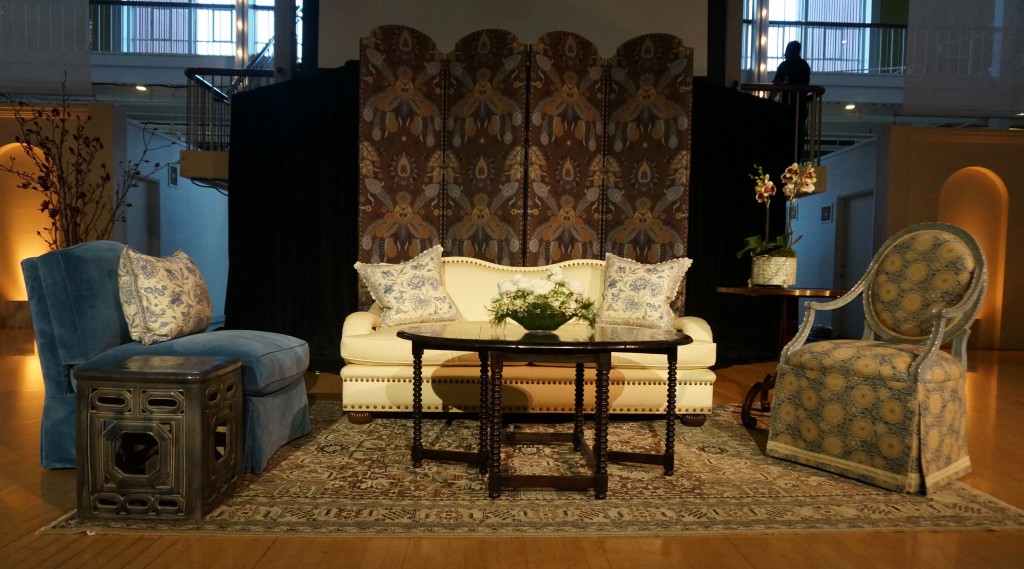 Like these lovely cornflower blue fabrics from Tucker's home line made into bed linens.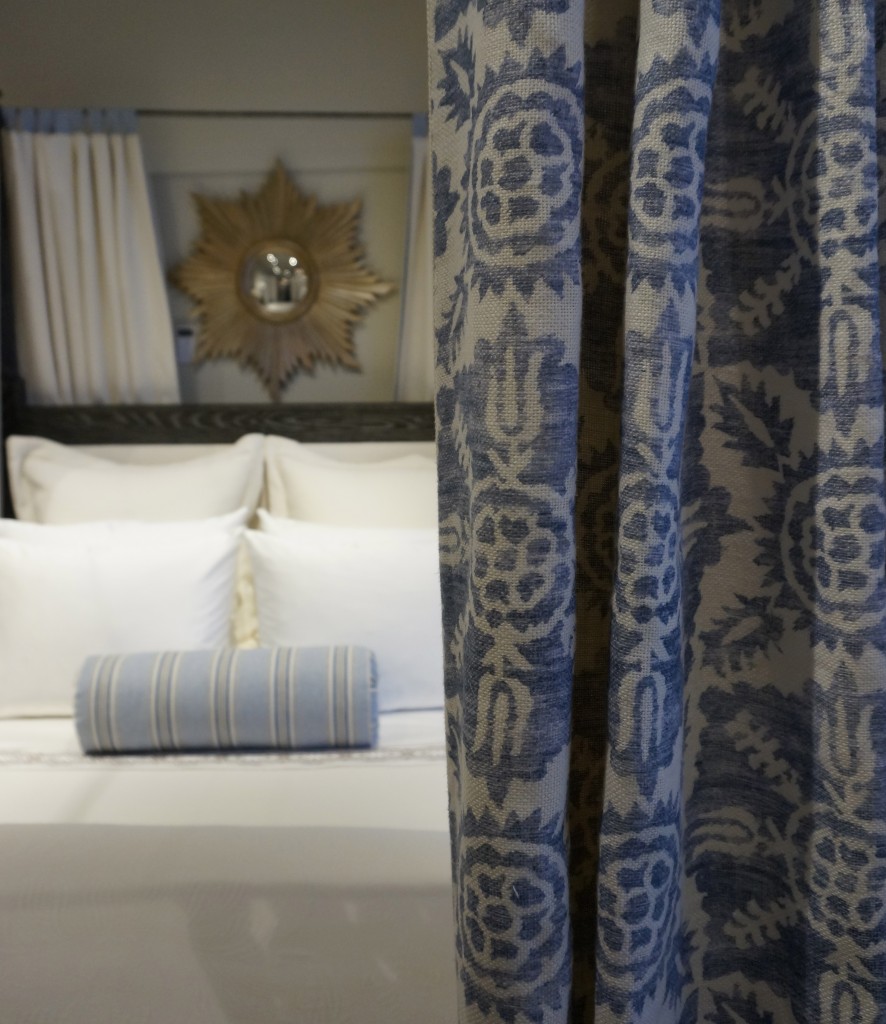 Some nautical navy sewn into cushions and pillows.
Watery turquoise resin molded into tabletops.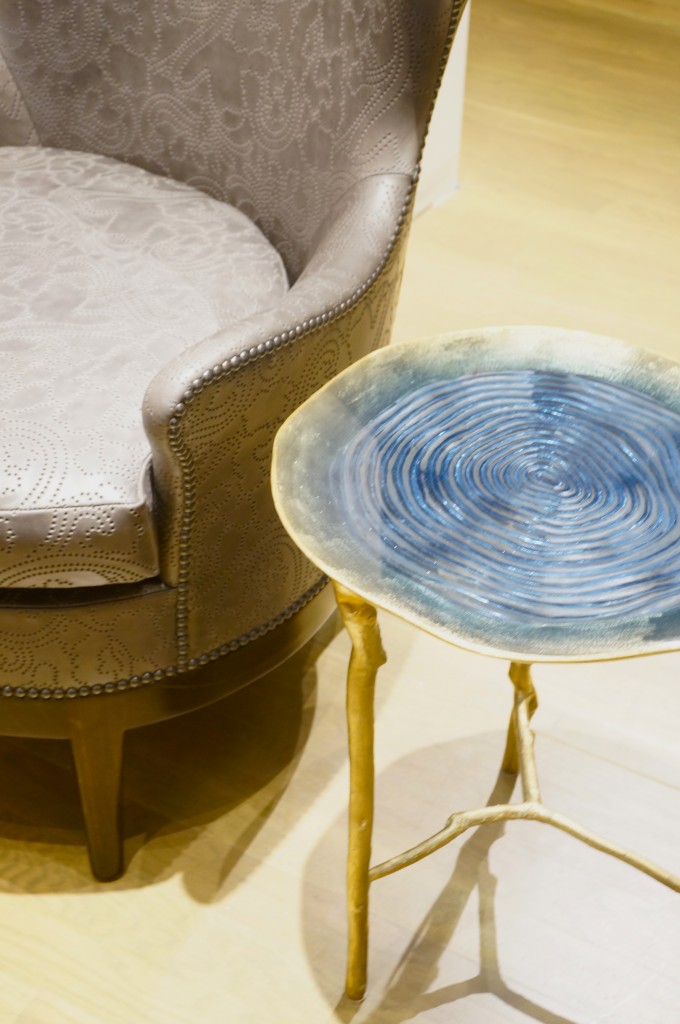 Bold graphic periwinkle rugs.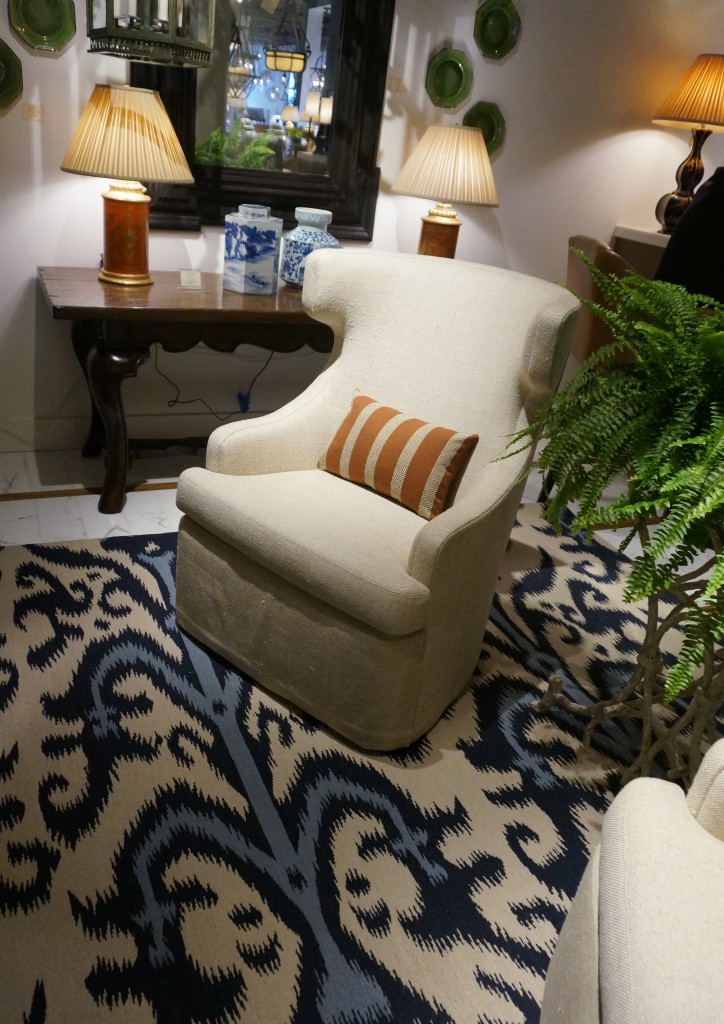 Slate-blue wall coverings.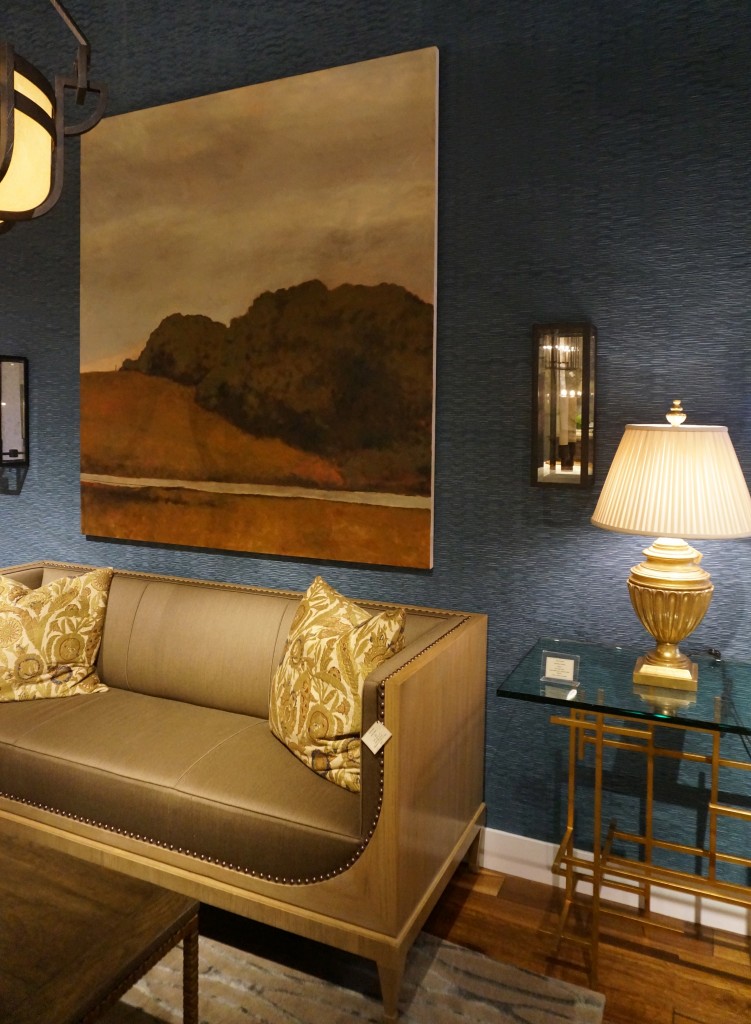 And ethereal aqua art.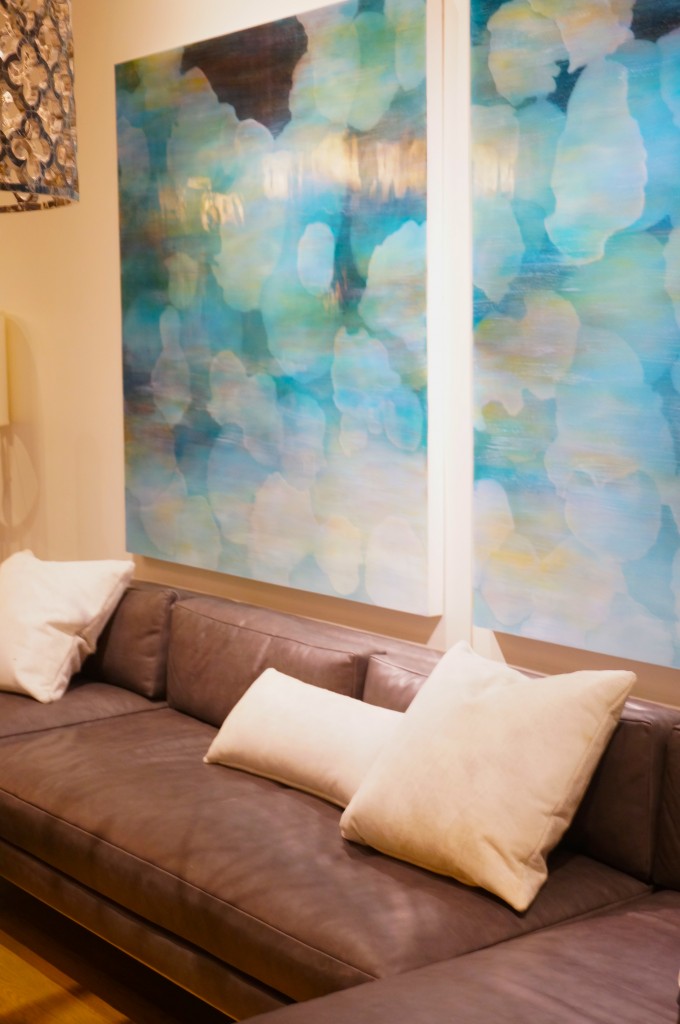 Maybe purple will eventually reign, but for now blue rules.