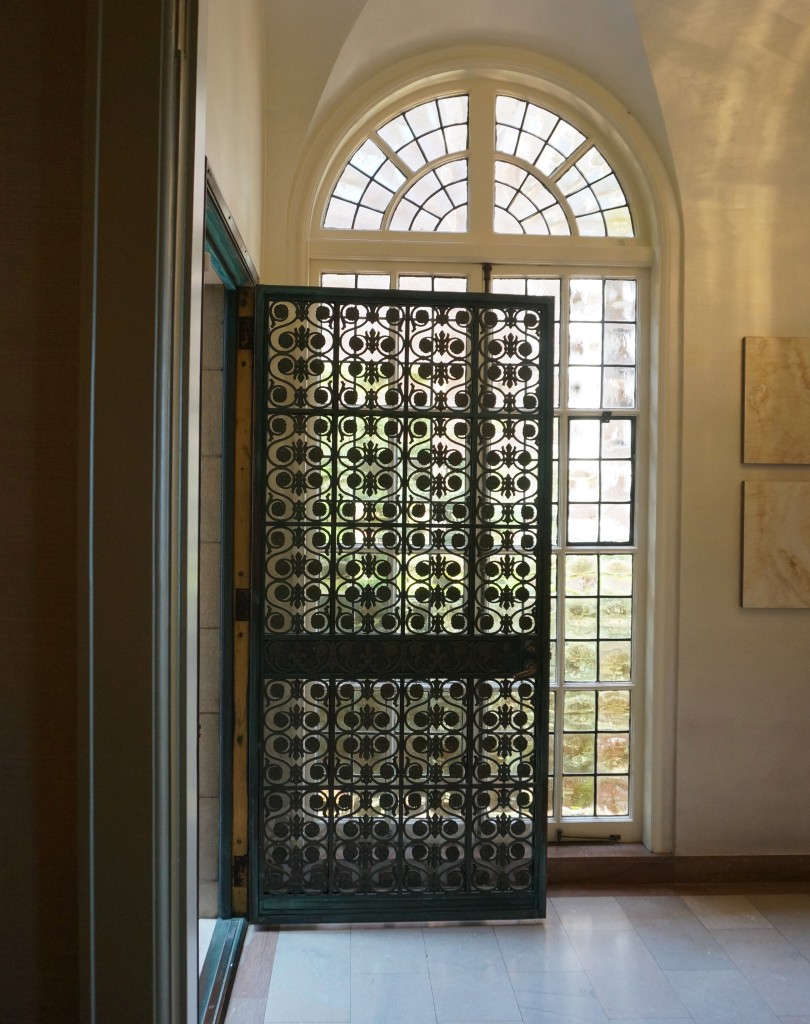 All that's gold glitters and shimmers (matte is in!) at this year's San Francisco Decorator Showcase.  Held in a grand 1907 brick mansion in Presidio Heights, this showcase house offers the chance to see some of the best Bay Area designers showcasing their best work. The show runs through May 26–go to www.decoratorshowcase.org for tickets.  Here's a sneak peek at some of the details that shone brightly–like the living room fireplace screen–at the Press Preview this week.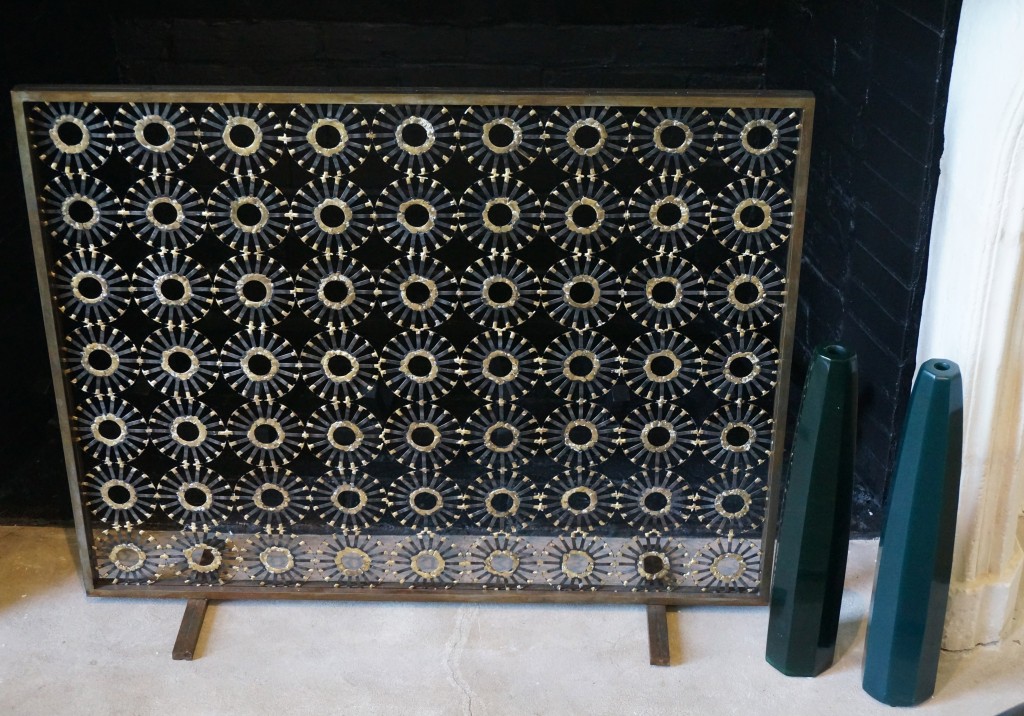 Modern art–like these butterflies suspended in an infinity mirror in SagreraBrazil's dining room–dazzled.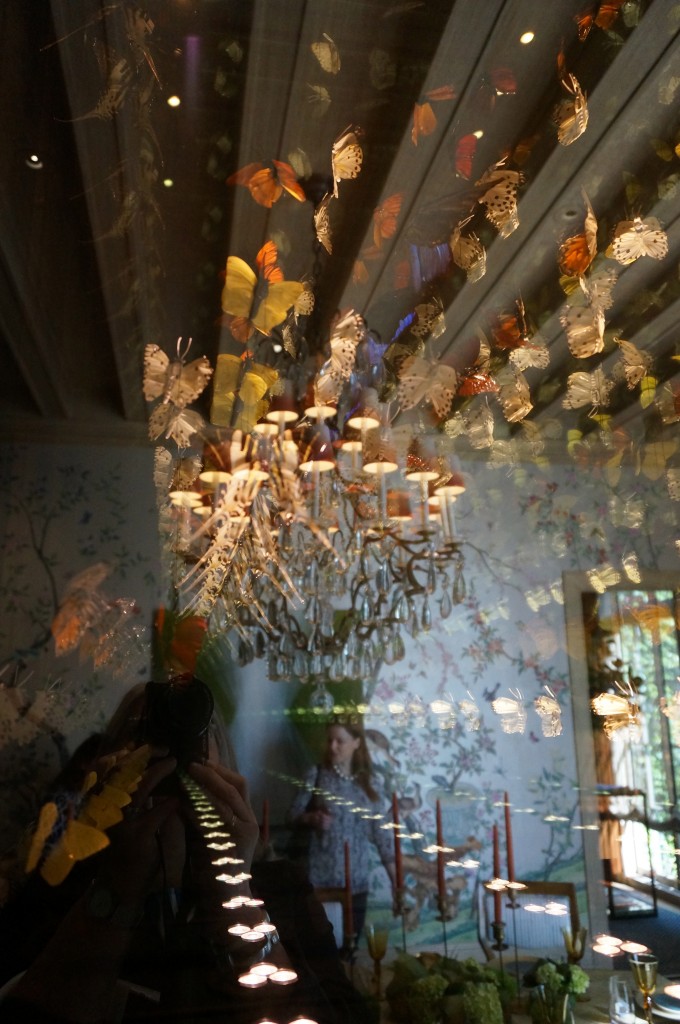 Or tumbled down a stairwell wall like these hand cast bronze letters and symbols in the hall outside the library.
The white on white library by Geoffrey De Sousa featured hundreds (thousands?) of coverless books. "The pages weren't quite white enough so we hand-painted them," says De Sousa.
Steven Miller worked with the opposite end of the color spectrum to create a dramatic black and gray kitchen that is House Beautiful's "Kitchen of the Year."
Both Miller and Antonio Martin chose to paint their floors bright white.
No corner was left untouched including the chalkboard ceiling of this boy's room by Shelley Cahan.
And the Jackson Pollock inspired ceiling in "Lily's Pad" by Trineke Turk.
Miller inset this magnetized crystal light fixture in the kitchen's ceiling.
While Sunny K. Miller hung a real life puffer fish from the ceiling of her upper floor bar.
Which reminded me that one of the most memorable sights of the day was seeing the old Bay Bridge coming down on my way into the city.
Look for more about the showcase next week in my Bay Area News Group story.