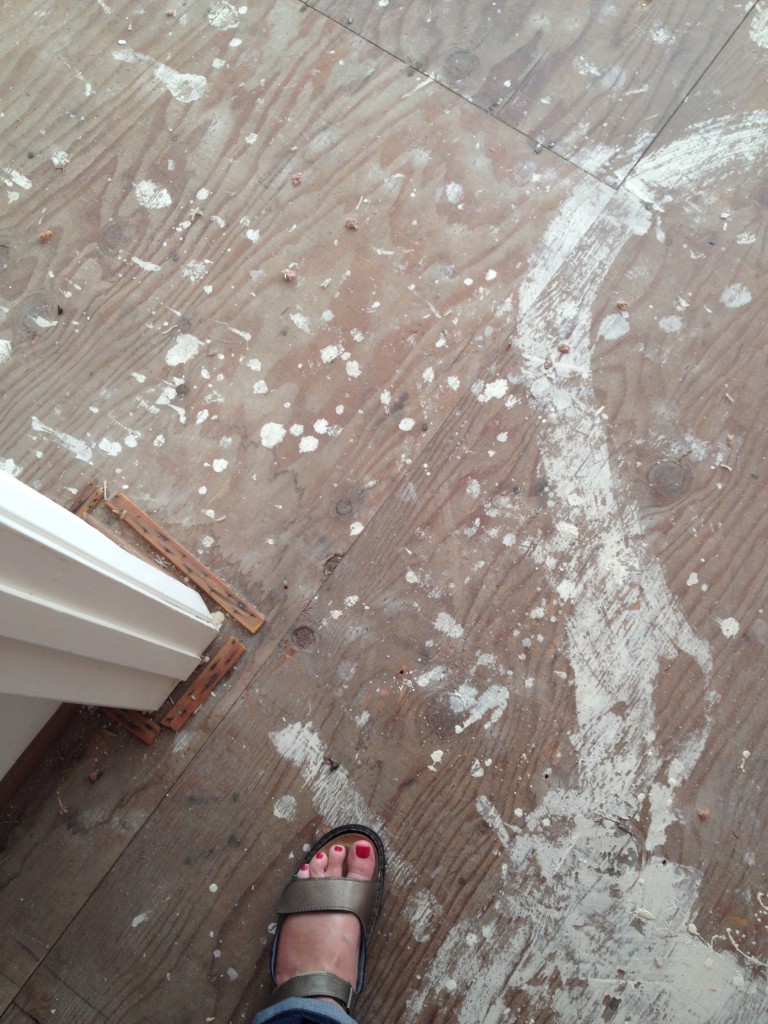 As a design writer, dare I admit that the older I get the less interested I am in renovation projects? There are just too many other things I want to focus on as time speeds up (read this for more about that.) And so I hoped that our next house would be pretty much "done."  Or at least done enough we could move right in and then, when we felt like it, pin images of furniture we might get around to buying some day. Or not.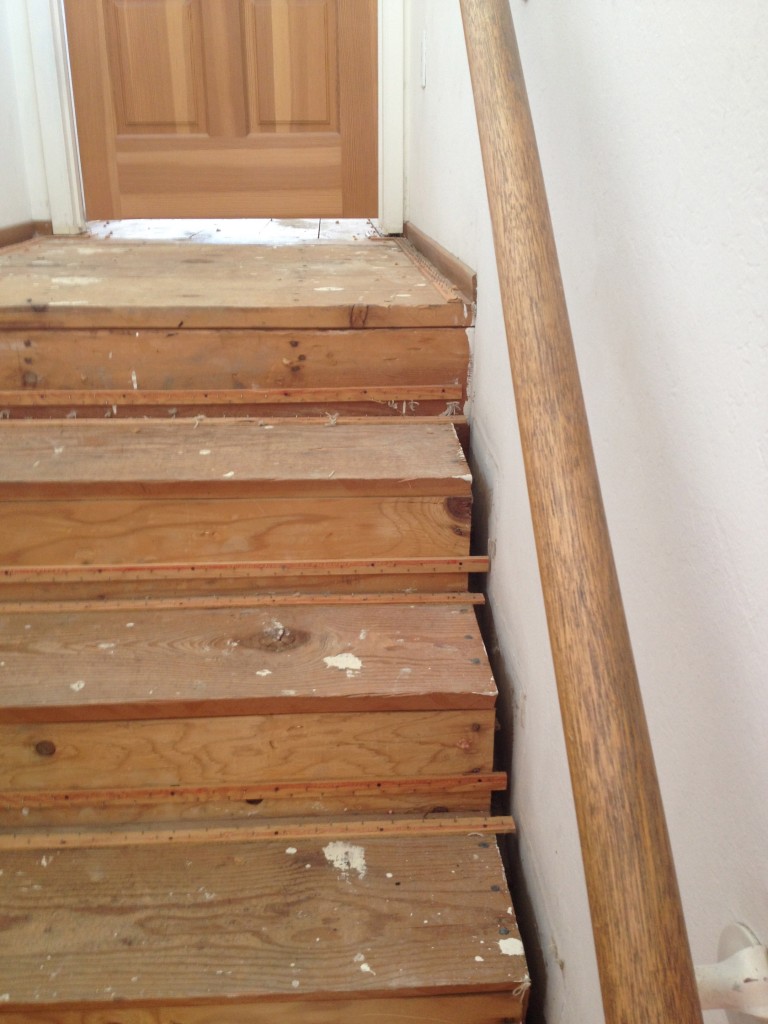 But the basics like paint and carpet (see last week's post) unfortunately needed to be addressed as well as some nonworking items like the refrigerator, bathroom fans, exterior lights and garage door opener. Mostly manageable stuff.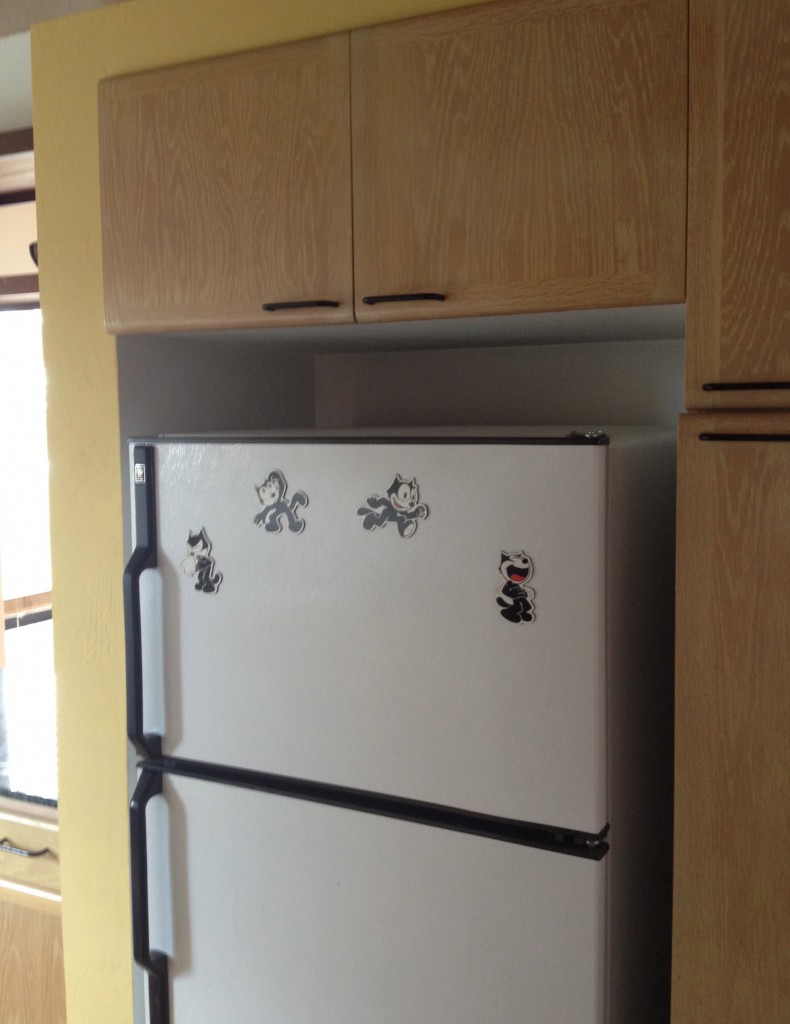 The big ticket renovation items—the kitchen and bathrooms—could all use some updating but for now we'd just polish them up a bit. For example, while the paint crew is on site we're having them refinish the kitchen cabinet doors.  Here's Steve Vaughn and his crew foreman Helo stripping doors in our driveway this morning. Bless them.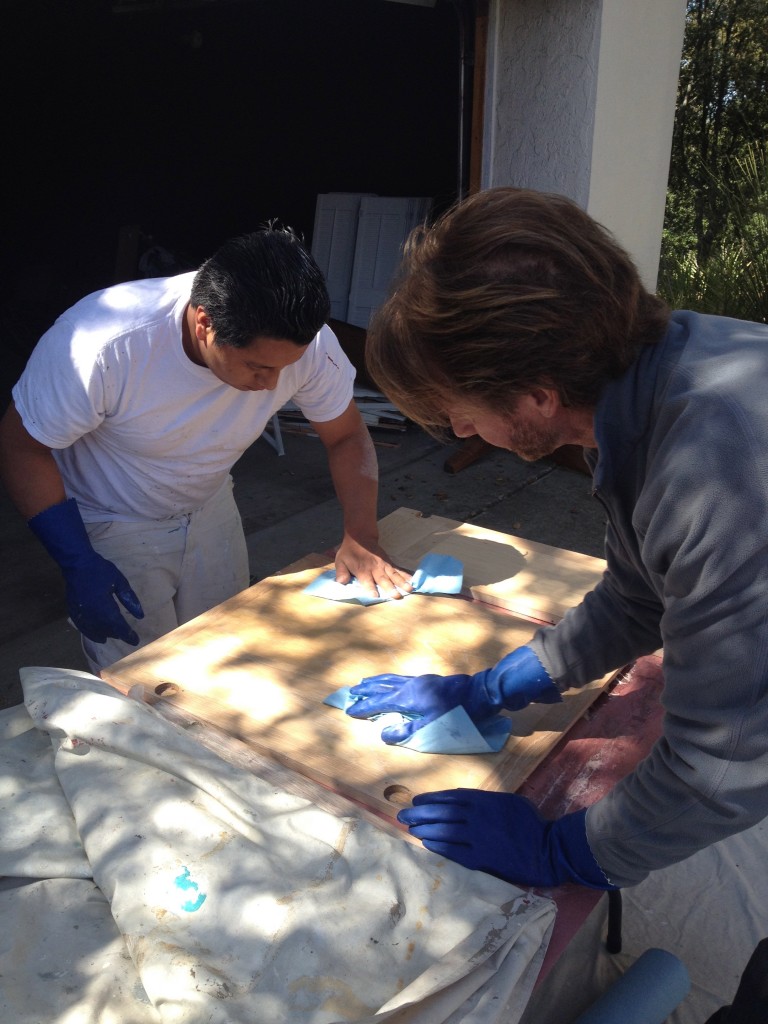 We decided we could live with the bathrooms if we resurfaced the master shower and guest bathtub.  But that didn't solve the problem of the odd powder room layout. The vanity was tucked into a corner and the countertop extended to the opposite wall with an undercounter opening that made it seem like it was intended to be used as a dressing table (weird for a powder room.) The sink was also exceptionally worn. So on our first day back in the land of homeownership–when we were just going to pick paint colors–M.J. and Steve decided to rip out the vanity. Which leaves us with this—missing floor tiles, off-center exposed plumbing and our first remodeling project underway.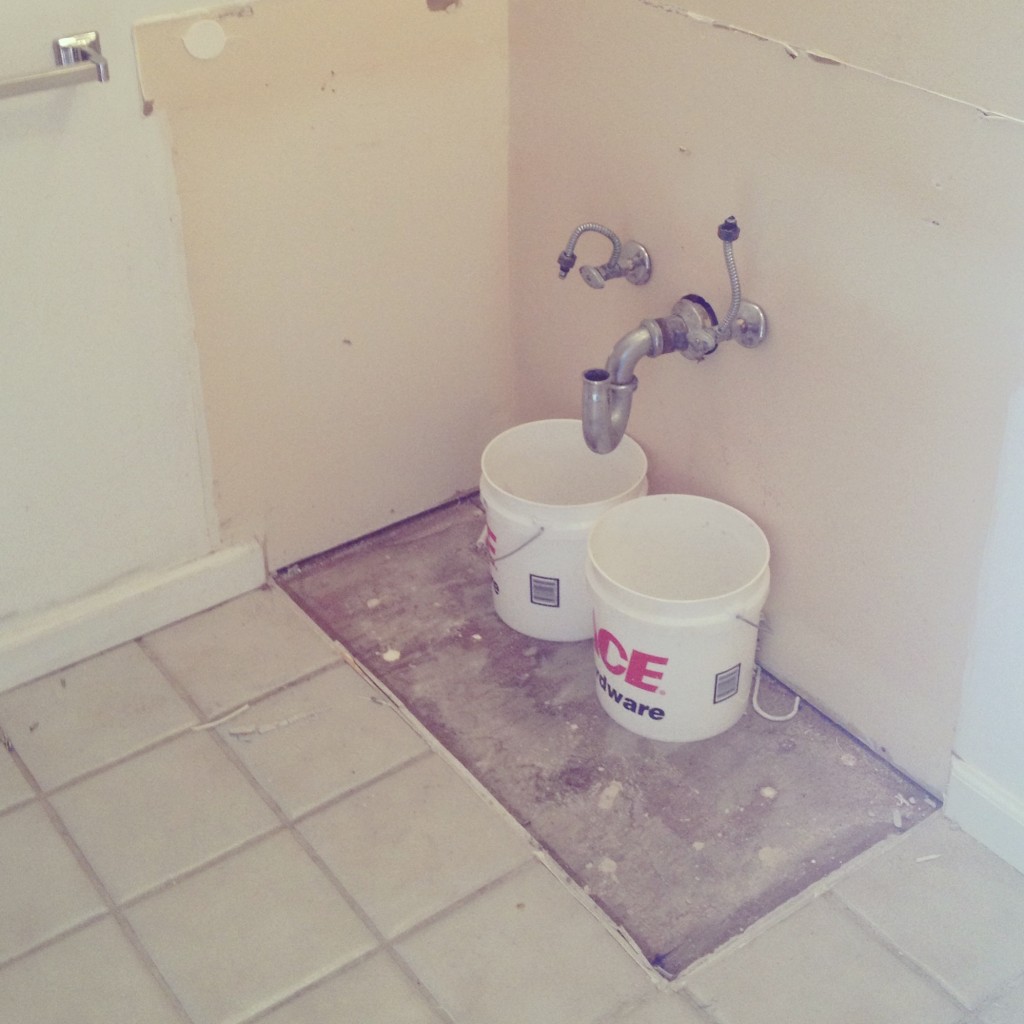 So much for my plans to slowly, minimally, fix up what needed fixing.  But I'm rallying. Even the best taste isn't your own taste.  Being forced to make a place your own can be, to quote the queen of home projects, "a good thing." Right?